Whether you are an established artist or an aspiring artist trying to build an art business, you consider developing an online art marketing strategy.
There is an overwhelming number of online platforms you as an artist can showcase your artwork, but without a plan, you can easily find yourself frustrated and discouraged.
Prioritizing your social media marketing strategy to only a few networks is the best option for an artist starting a business.
But what is the best social media for artists?
By the end of this post, you will know…
Most popular social media networks for artists
What social media will be best for your art business
Tips for social media marketing
How social media is changing the way people are purchasing art online
Best Social Media Networks For Visual Arts
Social media networks have provided an opportunity for visual artists and crafters to build a successful online business.
But with so many platforms available, what network should you spend your time marketing on?
What network will produce the best results for your art business?
Learning what each network offers is the first step. Discovering what network your target audience is the second step.
Below is a list of the most popular social media platforms you will want to consider using for your art business.
Facebook – Even though it is more challenging to have your Facebook posts featured in your followers' newsfeeds, it is still a platform you will want to dedicate some time on.
Twitter – In my opinion, Twitter is the best platform for networking other artists and marketers. Twitter is also a great way to keep your followers up-to-date with what is new in realtime.
Pinterest – Pinterest is a traffic generator. If you want to increase the amount of traffic to your artist website, you should strongly consider starting a Pinterest business account.
Pinterest drives more traffic to my site than all of the other social media platforms I use combined.
Best of all, Tailwind makes it easy for me to schedule pins for the week so I can focus more on other areas of my art business.
Instagram – Instagram is a visual social media platform that makes it easy for visual artists to build brand awareness.
People go on Instagram to see beautiful images, so take advantage of this powerful platform and show off your artwork.
Tailwind is not only a Pinterest scheduler, but it also helps find the best hashtags for your Instagram images.
LinkedIn – I use LinkedIn to network with other artists and art businesses. Although I do not see a lot of traffic to my site via LinkedIn, the people I meet is priceless.
YouTube – YouTube is becoming more and more popular with artists and crafters. It is an excellent platform for teaching your skills and building brand awareness.
Best Social Media For Selling Art
The challenge most artists face is knowing what social media platform will generate the most sales for their business.
I wish there were a simple answer, but unfortunately, there is not.
Over the past 15 plus years, I have tried it all.
I was constantly distracted with all of the new shiny bells and whistles that popped up.
It did not take long for me to become overwhelmed with everything I was trying to accomplish.
I was attempting to post on all of the major social media platforms, created videos, create podcast episodes, post on Pinterest several times throughout the day, engage with my audience, and the list continued to build.
The list became so long I was not able to finish anything. Everything I did was poorly executed, and my business suffered.
I realized that the only way for me to get back on track and grow my business was to cut back on all of the things I was doing.
I looked at what platforms gave me the best results for my time, and I discarded everything else.
At that point, I was able to offer valuable content that delivered excellent results.
I know that this does not help you select what platform will be best for you right now, but it will help you soon.
At this point, you will have to spend some time learning where your audience hangs out and go from there.
Try a couple of platforms at a time. Learn how to market on them and give them a fair chance.
If you do not see ant results in a few months discard it and try something different.
Continue to do this until you have the best social media network for your art business.
Social Media Tips For Artists
Social media is changing every day.
I remember when Facebook first started and realized I could promote my art to all of my Facebook friends.
It did not take long for me to grow a large following with the help of my friends sharing my posts.
Next came Facebook Business pages.
Facebook Business pages was a learning curve, but it was reasonably easy to learn and launch.
At that time, many of my Facebook posts reached most of my fans.
Then Facebook changed their algorithm, making it difficult for business pages to reach their fan base.
Today you are lucky to reach 2% of your fans unless you want to pay to boost your posts.
Is it worth spending $5 – $10 to boost a post if you do not receive any sales from the job?
Spending money on something that will not generate revenue seems like a lousy business plan.
If you have been selling your art online for a while, you have seen the changes social media has made, and you are probably getting discouraged.
The good news is that social media is still an excellent tool for businesses to connect with their audience.
You have to find out what works best for your unique art business and do not get caught up with all the shiny bells and whistles.
If you stick with the basics, you will be able to grow a successful art business with the help of social media.
I have written a post that highlights some of the best social media marketing tips for artists.
In the post, you will learn:
Ten social media marketing tips
How to develop a marketing plan
The importance of keeping your profile page up-to-date
Learn who your target audience is
What content works best on social media
To read more visit 10 Social Media Marketing Tips, Every Artist Must Know
To make to most of your social media marketing efforts, you will want to keep up-to-date with social media.
There are many blogs and courses available that will help you to stay on top of all the social media changes.
One of my favorite sites is Social Media Examiner.
It is a good idea to read blog posts weekly, and if you are feeling overwhelmed, you might want to consider taking a course.
If you do not stay on top of the changes, you will soon see all of the artists selling art online fly by you.
Below are some of the best social media marketing courses available.
Your Social Media Bootcamp by Jasmine Star
Hype Your Brand on Instagram By Sue B. Zimmerman STAFF FAVORITE
Build a Social Media Plan That Actually Makes Money by Ryan Deiss
Social Media Impact On Art
The internet is redefining:
How people read about world news
Occupations
Education
How people communicate worldwide
Meeting new people
How people shop
How businesses market their products and services
And the list goes on….
The internet is also redefining how artists are building successful online businesses.
The art market is changing, and social media has become the primary way consumers discover art, according to a study commissioned by Invaluable. The survey found that nearly a quarter (22.7%) of art buyers find new works of art via social media, which edged out museums (20%) and galleries (15.9%) as buyers' primary source of discovery. Millennials are leading this change, with 44.3% of young millennials (ages 18–24) and 33.8% of older millennials (ages 25–34) saying they discover art on social media. Millennials are also increasingly buying art online, viewing the purchasing of art as both a long-term investment and a unique experience. (Source: Forbes)
What does this mean for you?
The internet is providing you will all the tools you need to build and grow an online business.
Artists can:
Communicate directly with their following
Market their art to people around the world
Increase profit margin of sales
Operate a business with no overhead costs
Have total control of their art business
You have everything you need to succeed.
It is up to you to take advantage of this opportunity.
Are you ready to take your art business to the next level?
Investing in marketing courses and tutorials will maximize your profit and speed up the growth of your business.
Popular Art Marketing And Sales Tutorials
Below are some of the most popular art marketing courses that will grow your online art business:
Most Popular – How to Make a Living Selling What You Make by Megan Auman
Most Popular –  Build a Successful Creative Blog by April Bowles-Olin
How to Build a Business While Learning Your Craft by Megan Auman
Pinterest Marketing for Makers & Designers by Megan Auman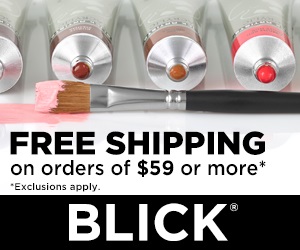 Disclaimer: This post may contain affiliate links. If you make a purchase by clicking on an affiliate link, Nevue Fine Art Marketing may earn an affiliate commission at no additional cost to you. Affiliate relationships include, but are not limited to, Bluehost, Tailwind, Skimlinks, SareASale and StudioPress. To learn more visit Affiliate Link Disclosure Policy
28 Day Blogging Challenge for Visual Artists
Are you ready to start building an online presence?
Available on Amazon or Download your copy today.
The Productive Artist How to Live Your Dreams
The right mindset and time management skills are essential for any business. These topics are often not talked about but are critical elements for your success. You will learn how to have a winning mindset and time management skills necessary for operating a successful art business.
Available at Amazon or Download your copy today.
Get More Done in Less Time The Part-time Artist
Proven strategies that will help you to get more work done in less time so you can sell more art and earn more money.
Available at Amazon or Download your copy today.
Did you enjoy this article? Don't forget to sign up for my free weekly newsletter.
You can also join me on:
Learn how to start, grow, and monetize your online art business.
Art Business Planners