Are your posters failing to make an impact? Do they blend into the background, unnoticed and forgotten? It's time to uncover the shocking mistakes that many designers unknowingly commit and learn how to rectify them. In the world of event poster design, where visuals speak louder than words, avoiding these common pitfalls can make all the difference in capturing your audience's attention and leaving a lasting impression.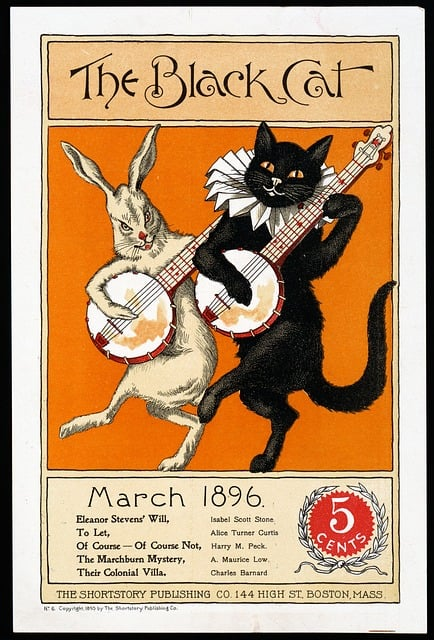 Disclaimer: This post may contain affiliate links. If you make a purchase by clicking on an affiliate link, Nevue Fine Art Marketing may earn an affiliate commission at no additional cost to you. Affiliate relationships include, but are not limited to, Bluehost, Tailwind, Skimlinks, SareASale and StudioPress. To learn more visit Affiliate Link Disclosure Policy
Imagine this: you're walking down a crowded street, bombarded by a sea of posters competing for your attention. How many of them do you actually notice?
How many do you remember?
Understanding the importance of poster design is crucial in ensuring your message stands out from the noise and resonates with your intended audience.
In this article, we will delve into the five shocking mistakes that even experienced designers can fall victim to. We will explore how overwhelming visuals can drown out your message, the critical need for hierarchy and organization in guiding your viewer's eye, the impact of poor font choices that hinder readability, the underestimated power of color in evoking emotions, and the crucial role of a compelling call to action.
By the end of this read, you will have a comprehensive understanding of these common graphic design pitfalls and practical poster design tips to avoid them. Elevate your poster designs to new heights, captivate your audience, and create a lasting impact. It's time to transform your posters from mere background noise to captivating visual symphonies that demand attention.
So, if you're ready to give your posters the makeover they deserve, join us on this journey as we unveil the shocking mistakes to avoid in poster design. Let's dive in and discover the secrets of top movie posters and how to make a good poster that stands out.
Understanding the Importance of Poster Design
Before we delve into the shocking mistakes to avoid in poster design, it's crucial to understand the importance of this very visual communication medium. Posters have the power to captivate audiences, convey messages, and leave a lasting impact. They are not just wall decorations or mere background noise; they are visual symphonies that demand attention.
In a world where information and social media is constantly bombarding us from all directions, it's essential to have a creative poster design that stands out and grabs people's attention. A well-designed business poster can be a powerful tool for communication, drawing viewers in and enticing them to engage with the message you want to convey.
The visual elements of a poster play a significant role in its effectiveness. The right combination of colors, images, typography, and layout can create an emotional connection with the audience and make a lasting impression. A visually compelling poster has the ability to evoke emotions, spark curiosity, and even inspire action.
Moreover, creative posters can also enhance your brand's image and credibility. It showcases your professionalism and attention to detail, making a positive impression on potential customers or clients. Whether you are promoting an event, advertising a product, or conveying important information, a well-designed poster helps you establish a strong visual identity and communicate your message effectively.
By understanding the importance of poster design, you can approach your design process and create poster templates with intention and purpose. All design elements you choose and every decision you make should align with your communication goals and the desired impact you want to create. Remember, it's not just about making something visually appealing; it's about making something that resonates with your audience and makes them take notice.
So, as we move forward in this journey to uncover the shocking mistakes to avoid in poster design, keep in mind the significance of every design choice you make. Let's explore how to create beautiful poster designs that leave a lasting impression on your audience.
Overwhelming Visuals
One of the common mistakes that can hinder the effectiveness of your poster design is overwhelming visuals. While it may be tempting to include a plethora of eye-catching elements to design posters, overcrowding your poster with excessive visuals can actually work against you.
When there is an overload of visual elements, it becomes difficult for viewers to focus on any one thing. Their attention is scattered, and your intended message gets lost in the chaos. Remember, your goal is to communicate a specific message or call to action, and you want it to be immediately recognizable and digestible.
To avoid overwhelming visuals, it's important to strike a balance between grabbing attention and providing a clear and concise message. Use visuals that support and enhance your main message, rather than distract from it. Choose images, colors, and typography that work together harmoniously and align with your brand or event. Keep in mind that white space is often more when it comes to effective design.
Lack of Hierarchy and Organization
In order to create a visually appealing and effective poster design, it is crucial to establish a sense of hierarchy and organization. Without a clear structure, your message may get lost and fail to make the desired impact on your audience.
Hierarchy refers to the arrangement and prioritization of elements within your poster. It helps guide the viewer's attention and highlights the most important information. By establishing a clear hierarchy, you can ensure that viewers understand the main message at a glance and are compelled to engage further.
One common mistake in poster design is the lack of hierarchy, resulting in a cluttered and confusing layout. Avoid cramming too much information into one space and prioritize the most critical details. Use size, a contrasting color scheme, and position to differentiate elements and draw attention to what matters most. This will help viewers easily navigate the poster and absorb the intended message.
Alongside hierarchy, organization plays a vital role in effective poster design. It involves arranging elements in a logical and intuitive manner, allowing the viewer to easily follow the flow of information. Consider the natural reading pattern (left to right, top to bottom) and structure your poster accordingly. Group relevant information together and provide clear visual cues that connect related elements.
By addressing the mistake of lacking hierarchy and organization, you can create a poster that effectively communicates with clarity and purpose.
Poor Font Choices and Readability
In addition to hierarchy and organization, the choice of fonts and ensuring readability are crucial elements in creating a visually appealing and effective poster design. The fonts you select can have a significant impact on how your message is perceived and understood by the audience.
When it comes to choosing fonts, it's essential to prioritize clarity over creativity. While it may be tempting to use fancy or decorative fonts to make your poster stand out, remember that readability should always be your top priority. Opt for fonts that are legible even from a distance, ensuring that the text is easy to read and comprehend.
Another consideration is consistency. Using multiple fonts in one poster can create a chaotic and unprofessional appearance. Instead, stick to a maximum of two or three fonts that complement each other and maintain a consistent look and feel throughout your design.
Additionally, pay attention to font size. Keep in mind that your poster may be viewed from different distances, so it's crucial to choose a font size that allows people to read your content comfortably. Avoid font sizes that are too small, as they can strain the eyes and discourage viewers from engaging with your message.
Lastly, consider the contrast between your font and background. For example, light letters over a light background or dark letters over a dark background can make the text unreadable. To ensure optimal readability, choose a font color and a background that provide enough contrast between the two elements.
By avoiding these common mistakes in poster design, you can create beautiful designs that stand out from the crowd and effectively communicate your message to your audience.
By making thoughtful font choices and prioritizing readability, you the graphic designer can ensure that your poster is easy to understand and visually appealing. Now, let's move on to the next section and explore the common mistake of ignoring the power of color.,
Ignoring the Power of Color
When it comes to effective poster design, color plays a vital role in capturing attention and conveying your message. Yet, it's a mistake that many designers often overlook. Color has the power to evoke emotions, set the tone, and create visual interest. So, neglecting the power of color can be detrimental to your overall design.
The first aspect to consider when designing a poster is the color palette. Choosing the right colors can help create a sense of harmony and cohesion within your poster. Avoid using an excessive number of colors that may distract or confuse your audience. Instead, opt for a well-thought-out color scheme that aligns with your content and brand.
Furthermore, consider the contrast between your font and background. A well-selected font can lose its impact if it blends into the background, making it difficult to read. Ensure that there is enough contrast between the text and background color to maintain readability.
Additionally, keep in mind that different colors can evoke different emotions and associations. For example, warm colors like red and orange tend to grab attention and create a sense of urgency, while cool colors like blue and green can convey a calming and soothing effect. Understanding the psychological impact of colors can help you strategically choose the right ones to enhance your message.
By making thoughtful font choices and prioritizing readability, you can ensure that your poster is easy to understand and visually appealing.
Neglecting the Call to Action
By making thoughtful font choices and prioritizing readability, you can ensure that your poster is easy to understand and visually appealing. However, there is one common mistake that many designers overlook: neglecting the call to action. Your poster may be beautifully designed and visually striking, but if it fails to prompt action from your audience, it has missed its mark.
A call to action is a crucial element in any marketing material, including posters. It is the part of your design that tells the viewer what you want them to do next. Whether it's visiting a website, making a purchase, signing up for a newsletter, or attending an event, the call to action directs your audience to take a specific action that aligns with your goals.
Neglecting the call to action can result in missed opportunities. Without a clear and compelling call to action, your audience may be left wondering what to do next or what steps to take to engage with your brand. This confusion can lead to a lack of response or even complete disinterest in your poster.
To avoid this mistake, it's important to include a strong and visible call to action in your poster design. Consider using action verbs that create a sense of urgency and motivate your audience to take immediate action. For example, instead of simply stating "Learn more," try using "Act now to unlock exclusive content" or "Limited time offer, don't miss out!"
Additionally, make sure your call to action stands out from the rest of your design. Use contrasting colors, bold typography, or even larger size to draw attention to this important element. This way, your audience won't have to search for the next step—they'll know exactly where to look and what action to take.
Don't let all your hard work go to waste by neglecting the call to action. Including a clear and compelling call to action in your poster design ensures that your audience knows what to do after seeing your poster. With a well-crafted call to action, you can motivate your audience to take the desired action and achieve the goals you have set for your marketing campaign.
Conclusion:
In conclusion, avoiding these shocking mistakes in poster design will empower you to create impactful visuals that leave a lasting impression on your target audience. By understanding the importance of poster design and addressing common pitfalls such as overwhelming visuals, lack of hierarchy, poor font choices, inappropriate use of color, and neglecting the call to action, you can elevate your designs to new heights. Remember, great poster design is not just about aesthetics; it's about captivating and engaging your audience. So, start implementing these practical tips today and unlock the true potential of your poster designs.
Related Posts:
Increase Your Social Media Call To Action
Facebook Art Marketing Objectives
What is your Target Audience Searching For
How to Use Facebook to Build Relationships with Art Collectors
How Blog Site Design Impacts Art Sales