SEO Tips For Artists
Working on SEO for creatives is a task many artists put on the back burner, but it should be one of the top priorities for any online art business and painting company.
It would be near impossible for art collectors to discover your website online if it is not optimized for search.
SEO for painters does not take a lot of time. Once you become familiar with some of the basics, your site will start ranking higher in the search engine results pages, making it easier for potential buyers to discover your artwork.
Implementing the painter SEO tips outlined below will improve your website's SEO, making it easier for people to discover you on search engines and increase website visitors.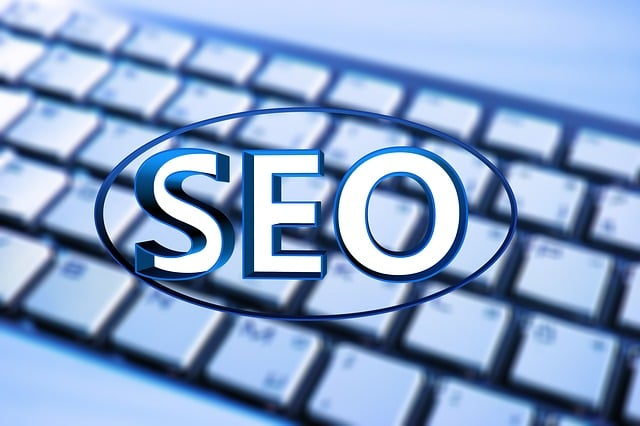 Disclaimer: This post may contain affiliate links. If you make a purchase by clicking on an affiliate link, Nevue Fine Art Marketing may earn an affiliate commission at no additional cost to you. Affiliate relationships include, but are not limited to, Bluehost, Tailwind, Skimlinks, SareASale and StudioPress. To learn more visit Affiliate Link Disclosure Policy
Benefits Of Search Engine Optimization
SEO optimization strategies are essential for artists to ensure they can share their work with the world. When an artist ensures that their webpage or portfolio is optimized for search engines, it increases their visibility on the web, making it easier for potential fans or customers to find them.
Optimization also helps ensure that artists appear prominently in any engine's top Google search results. Being well-versed in SEO will promote more website visits and potentially boost interest in their artwork. It can open doors to more opportunities, such as advertisement deals or collaborations with other industry professionals.
Understanding basic search engine optimization is an excellent investment for any aspiring artist and can go a long way in enhancing the success of an artist's career.
SEO Basics – Keywords For Artists
Before you can start working on SEO, you will need to take a few moments to think about who your target audience is so you can make a list of keywords you will be optimizing your site content with.
A target audience is the demographic of people most likely interested in your product or service. (Source: The Balance Small Business)
The more you know about your target audience, the easier it will be to create a list of the keywords you want to rank in the search.
Keywords are ideas and topics that define what your content is about. In terms of SEO, they're the words and phrases that searchers enter into search engines, also called "search queries." (Source: Moz)
Your target audience will be people who like the subject, artistic style, and medium you use to create your paintings or drawings.
For example, if you paint nautical scenes, your target audience will like the beach, boats, islands, etc.
If your art style is rustic, your target audience will like the country, woods, camping, wildlife, etc.
The keywords you are trying to rank for should describe your artwork and be the words your audience uses to discover content in search.
For example, if you painted a Cape Cod scene, describe where the inspiration came from and what makes it so unique.
People searching for a nautical painting of Cape Cod will use those keywords in Google searches or other search engines.
Below are some free keyword search tools to help you discover what keywords to focus on for your painting business:
These SEO services for painters and small businesses will make it easy for you to build your art keywords list that will drive potential art collectors to our online art galleries.
To find a list of keywords that relate to your niche, type in a word or phrase in the Ubersuggests search bar and click Search.
A list of related keywords will appear along with monthly traffic for the keywords, trends, Cost Per Click, Paid difficulty, and SEO difficulty.
Moz Keyword Explorer and Keyword Planner are similar to Ubersuggest.
They will provide you with related keywords and other information to help you choose your art business's best keywords.
SEO Keyword Ideas For Artists
Below are some of the most popular SEO keywords for artists websites.
Use the keyword tools listed above for more suggestions.
Paint
Deviantart
Gallery
Print
Pop art
Abstract
Art
Artist
Wall art
Acrylic paint
Abstract art
Watercolor
Art gallery
Oil painting
Art supplies
Watercolor painting
Modern art
Artwork
Fine art
Fine arts
Art World
On-Page SEO
On-page SEO is optimizing individual web pages to rank higher and earn more relevant traffic in search engines. On-page refers to both the content and HTML source code of a page that can be optimized, as opposed to off-page SEO, which refers to links and other external signals. (Source: Moz)
Below are some easy ways to optimize your post for search.
Add Keywords To:
H1 Tags (Title Tags) – An H1 tag is the title of your post. Try to keep your keywords at the beginning of your post title.
H2 Tags – H2 is a subheading that separates the critical points of your post.
H2 tags are bold, in larger font, and beneficial to your readers and search engines.
H2 tags make it easy for readers to scan and find the information they search for in longer-length blog posts.
Tags also tell Google what your content is about, so Google can index your posts correctly.
Click on the Paragraph drop-down menu in your WordPress editor to change the H tags in WordPress.
The next step is adding keywords to your image title, alt tags, and descriptions.
Optimizing your images is important because Google can only understand your pictures by image alt tags. The words you use to describe images help Google understand what they are.
You can do this by adding your keywords to your image name when you save it on your PC, or you can do it when you upload images to your WordPress site.
SEO Website Optimization
The next step is adding keywords to your image title, alt tags, and descriptions.
Optimizing your images is important because Google can only understand your pictures by image alt tags. The words you use to describe images help Google understand what they are.
You can do this by adding your keywords to your image name when you save it on your PC, or you can do it when you upload images to your WordPress site.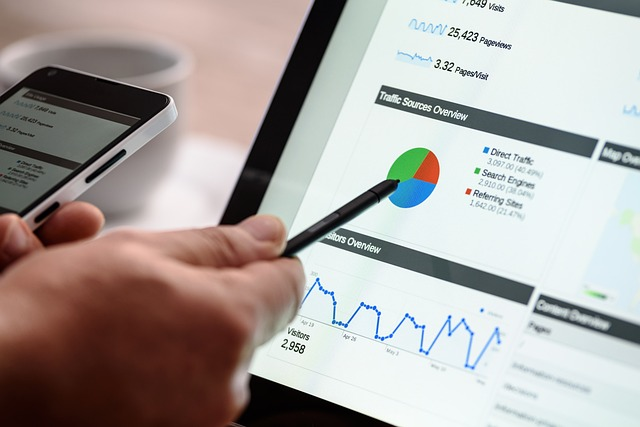 SEO Website Optimization
An easy way to get your artist's website ranking on Google faster is by using a credible platform like WordPress for your own site.
Bluehost highlights the benefits of using WordPress in a post they published:
Open source and always free
Easy to install and use
Always Accessible for authorized users
Mobile-friendly with responsive themes
Versatile and scalable for the life of your business
Complete customizable and control
A built-in business blog
SEO-friendly features for higher rankings
You can read more by visiting the Benefits Of Using WordPress For Businesses.
Bluehost is an affordable hosting service for WordPress that allows you to purchase a domain name and have your artist's website live in just one click.
With Bluehost, you can build your own artist website that will separate you from other artists using third-party websites.
After launching your WordPress website, you will want to install an SEO, optimized, responsive theme.
Themes are templates that make a website look and perform in a particular way.
Responsive themes look good on all devices, including PC, mobile, and smartphones.
You have an option of free WordPress themes or premium WordPress themes.
If you are operating a business, you will want to consider using a premium theme like StudioPress.
Write High-Quality Content
You can have the best-looking website built on a credible platform that receives no traffic.
The real work begins after you have launched your website.
To rank on page one in search, you must help Google write content describing your art and business.
Google wants to provide the best content available to its audience.
Publishing the best posts related to your art and art business is how to get your art on google's first page.
How do you write the best blog posts that relate to your art?
The first step you will want is to take the list of keywords you created and search on Google.
Take a look at what google ranked for those keywords.
What do the top three posts provide to the reader?
What additional information can you add to make the blog posts better and more valuable for the readers?
How many images do the posts have?
Is there a video?
Do they separate the content with H2 tags?
Is the content easy to scan?
Does the content solve a reader's problem?
Is the meta description optimized?
Do they have an SEO Title that accurately describes the content
Use the top three posts on Google search results as a draft and make your blog post more valuable.
Do not copy the posts. Instead, ask yourself how you can write a post that will be more valuable for the reader.
What would make the reader want to dive deeper into your artist's website and share your site with their friends?
Researching other websites is one of the best SEO for artists tips available for artist websites.
Related Post:
How Long Should Your Artist Blog Posts Be For Best Results
Internal Links
Now that you have an online art gallery on a credible platform, a list of keywords, and you have researched the top three posts for each keyword on your list, it's time to talk about an easy way to make your posts more valuable.
What is valuable content?
In Google's eyes, valuable content is content people read from beginning to end, engage with, and share.
Google analyzes how long a person stays on an art website, or a post, if they leave comments on the post, and share it on social media.
Your job is to write posts that keep your audience on your site for long periods.
The longer a person stays on your site, the better.
An easy way to keep people on your site longer is by linking to other posts you have written.
The links should be linked to a more detailed post about a specific topic you are writing about.
For example, let's say you are writing a post about a horse painting you created, and you talked about framing the artwork.
You might want to link to a post that explains how to frame a painting or the best frames for original artwork.
Inbound links benefit you in two major ways. First, they provide an opportunity to receive more visitors, called 'referral traffic.' Secondly, Google can identify how many inbound links your site receives and will put more value on your site over another website with less. (Source: Zero Gravity Marketing)
Related Posts: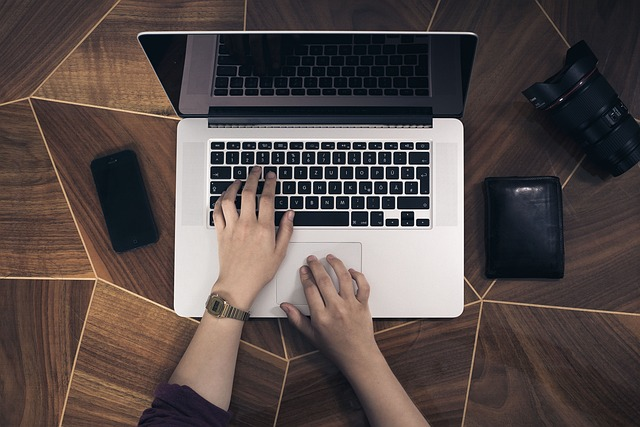 Be Consistent With Your Blog Posts
Once your blog is up and running, it's essential to stay consistent. Consistency is key in blogging, and this is especially true for art blogs.
Here's why consistency is so important and how it can help you reach a larger audience.
The Power of Habits
When you post regularly and consistently on your blog, you create habits that you and your readers can rely on. Your readers will come to expect posts from you at certain times, and if they know when to expect them, they're more likely to come back for more. Creating reliable habits gives your followers something to look forward to—and keeps them returning for more.
Reaching a Larger Audience
When it comes to blogging, the name of the game is visibility. You want as many people as possible to see your content, so your blog can reach its full potential. Staying consistent with your posting schedule helps ensure that as many people as possible are seeing what you have to offer. When people see that you're consistently creating quality content, they're more likely to spread the word about your blog—which means even more visitors.
Building Credibility
Consistent posting also helps build credibility with viewers. If they come back day after day and see fresh content from you, they'll start viewing you as an expert in the field—and as someone worth listening to when it comes to art-related topics. This credibility can go a long way toward helping promote yourself and your work online—so consistency is key.
SEO Strategies Overview:
Be consistent with the tips outlined above.
Publish your posts on a regular schedule.
Use keywords related to your art and business in your page title, content, and Google images.
Update old posts.
Link to older posts.
Learn how search engines work and SEO practices
Use Google Analytics to track your progress
Be patient.
Image SEO
Optimizing your artwork images for Google Image Search can be a great way to boost the visibility of your online portfolio. To ensure you maximize the potential of this invaluable search engine tool, it is essential to follow a few simple steps.
Firstly, choose high-resolution images and size them appropriately – large enough to look sharp but small enough that they don't take too long to load on a page. Also, ensure your file name is descriptive and contains relevant keywords, as this can help improve recognition by the search engine. Finally, use alt-text to describe the image in a way that speaks to both human and machine readers; this gives visitors more context about what the image contains before clicking on it.
By utilizing these strategies when creating images for Google Image Search, you can take advantage of even more excellent online visibility opportunities for your site and increase your sales for your original work and art prints. A few SEO tweaks can be the difference between people landing on your website or other artist websites.
Final Thoughts For SEO Tips For Artists
The SEO artist website tips above will help drive a tremendous amount of traffic to your site.
There is a lot involved with selling art online. The main objective of a digital marketing plan is to rank in the top three in search results.
You can only accomplish this by developing a search engine optimization plan.
Keep in mind that it will take a few months to see any results. But if you are consistent with your efforts, your traffic will continue to grow.
Whether you are selling art prints online sell original artwork on web builders, implementing an artists SEO strategy will separate you from all of the other artists selling artwork online.
Related Resources:
Optimize Art Blog Posts for Search eBook by Dave Nevue
You Might Also Be Interested In: