Selling Digital Products On Etsy
Are you trying different ways to earn extra income from your original artwork?
Selling giclee prints is one option, but have you thought about selling digital images on Etsy?
Selling digital downloads and prints of your artwork on products on Etsy is easy and another way to reach a broader audience and earn extra money from the artwork you have already created.
Before we get started, we want to clarify that Etsy's success does not happen overnight, just like selling original paintings online.
Like your online art website, you will have to research, optimize your Etsy shop, create digital downloads to sell, write art descriptions, market your products, and drive traffic to your shop.
A great way to generate passive income while waiting to sell a physical product is to offer digital art prints, and Etsy is a great place to sell digital items and wall art.
Have you created an Etsy Shop?
If not, visit How To Open An Etsy Store Step By Step to learn how easy it is to start.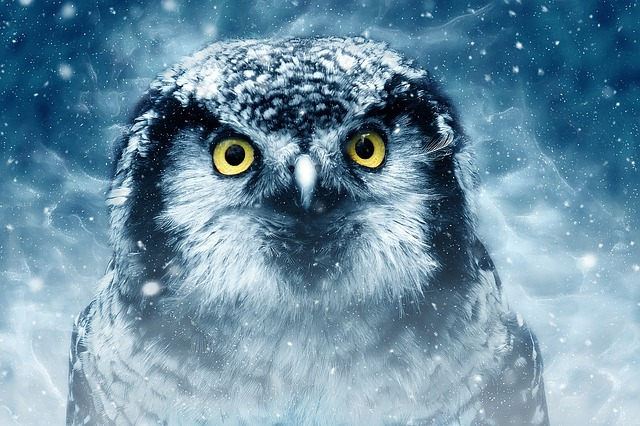 Disclaimer: This post may contain affiliate links. If you make a purchase by clicking on an affiliate link, Nevue Fine Art Marketing may earn an affiliate commission at no additional cost to you. Affiliate relationships include, but are not limited to, Bluehost, Tailwind, Skimlinks, SareASale and StudioPress. To learn more visit Affiliate Link Disclosure Policy
How Do Digital Artists Make Money
One common way digital artists make money is by selling their artwork. Many digital artists sell their work through online galleries like Etsy or their websites. Some artists also license their work, allowing others to use it for various purposes, including advertising and product design.
Another option is to freelance for companies or individuals, creating custom artwork on a per-project basis.
How To Sell Digital Prints On Etsy
Selling digital art allows buyers to purchase an instant download that they can print at home or at a local printing store. Many people search for artwork like yours for their home but can not afford an original painting or a limited edition print. Offering digital items will allow those people to have beautiful wall art at an affordable price.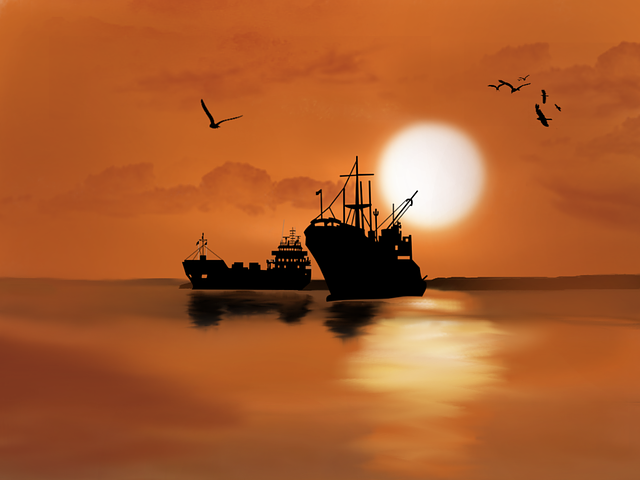 What Is A Digital Item
A digital download is an electronic file or document that a buyer will get without receiving physical prints.
After purchasing your digital art, the buyer will receive an electronic copy of the file they can print from home or at their local printing shop.
Tools For Creating And Editing Digital Files
Adobe Photoshop – is a powerful graphics editing program that allows you to edit images, and touchups, create graphics, and digital drawings, resize pictures, etc.
Adobe Illustrator – is a vector graphics editor similar to Photoshop but with limited features.
Canva – is a free online designing software with drag-and-drop features.
Pixlr – is a powerful online photo editing and graphic design software.
When selling digital art on Etsy, it is essential to edit the image size.
For example, you must adjust each digital file's image size to offer a 5×7 print and an 8×10 print. It is an excellent idea to provide standard frame sizes so the buyer can frame the artwork. You can also create a larger size if you offer large format printing.
Related Posts :
What Size Art Prints Sell Best
How To Choose The Right Canvas Size For Digital Prints
Tips For Printing High-Quality Large Poster Prints
The easiest ways to edit the printing size are with Canva and Photoshop.
Knowing that you might crop some of your original artwork to fit the desired print size is essential.
Here are some articles that show you how to change the print size of a digital image.
Canva Help Center – Design From Scratch
Digital Things To Sell On Etsy
Etsy sellers are doing well selling these types of digital products:
Clipart
Coloring Pages
Printable Artwork
Photography
Party Decorations
Collage Sheets
Iron on Transfers
Gift Tags
Planners
Editable social media images
Printable Stickers
Printable Wine Labels
Stationery Items
Editable Pinterest images
Editable Flyers
Blog or Logo Designs
Scrapbooking Papers
Printable Planners
Patterns
Birthday Invites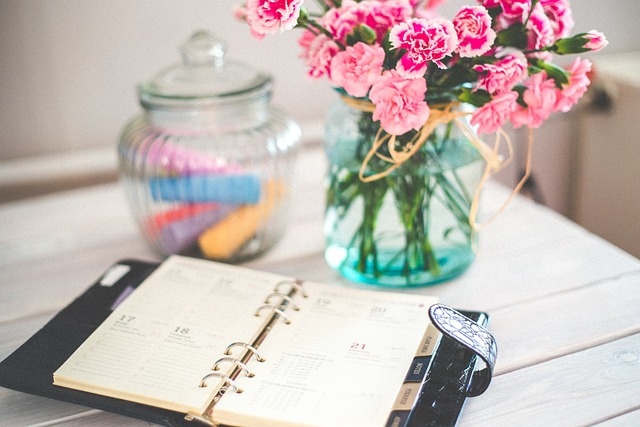 Digital Art That Sells
One thing to consider when you sell digital art online is the current trends. Popular subjects include abstract designs, florals, landscapes, typography, and animal portraits. Personalized pieces such as monograms and couples' illustrations also perform well. Regarding file format, JPEGs and PNGs are favored over PDFs due to their ease of use for printing and uploading online. It's also helpful to offer different orientations and sizes for greater versatility for the buyer.
How To Put Digital Prints On Etsy
Login to your Etsy account and click Add A Listing.
Upload the image that viewers will see for the listing.
Add the Title of the product. The Title should include that it is an Instant Downloadable Product. Or something that explains that they can download and print the artwork after purchase.
Fill out the rest of the categories, including:
About this listing
Category
Price
Quantity (This is how many downloads you want to have available for sale)
Type – Here, you will want to choose Digital.
The next step is to write a description. (Include on the top of the description that the item is a digital download, so the buyer does not think they will receive a tangible product.)
Include how digital products work for Etsy just in case the buyer never purchased a digital product on Etsy before.
You can also include a link to Etsy's post, Downloading A Digital Item On Etsy.
Include the size and format of the digital product in the description.
Use descriptive words about the artwork you are selling to show your product in the search results.
At the bottom of the description, be sure to include:
For personal use only
Copyright remains with the designer.
Unclick Buyers can request customization.
Under Section – choose Instant Printable Art.
Click Upload File and choose the digital art from your PC that you are selling. The digital file will be the product the buyer receives after making a purchase.
Click Add a note for buyers.
The information you provide here will be delivered to the buyer after purchase. You can include information about downloading the product and that it is for personal use only.
Add your Tags. These keywords describe your product and explain what you are selling to Etsy.
It is essential to add as many tags as possible that describe your digital art. Tags are like keywords; they help Etsy understand what you are selling so they can promote your products to the right people.
Etsy allows you to add 13 tags.
Think about what words a potential buyer will use in Etsy's search to purchase your product.
For Example:
Digital art
Digital download
Printable
And any words that describe your artwork
You can skip filling in:
Materials
Occasion
Style
Recipient
These do not relate to digital downloads.
Click Publish.
That is all you have to do.
The good news is that you will not have to do any work when a person purchases your digital artwork because they will automatically receive a download link after making a purchase.
What Types Of Digital Files Does Etsy Allow
You are allowed to upload five digital files for each Etsy listing.
Each file can not exceed 20MB.
File Types:
.mpeg
.mp3
Image
.gif
.jpeg
.png
.tiff
.bmp
.pdf
Text
.txt
.png and .jpeg are the most popular file formats for digital art.
The uploaded files will appear in a list, including the file's name. Make sure you name the digital file on your PC when you save it accordingly.
There is no way to edit the file's name on Etsy after you have uploaded the file. You must name the digital file when you save it to your PC.
For example, the name of a file might be Lion_Digital_Download.
The file name is limited to 70 alphanumeric characters, hyphens, underscores, and periods.
You can remove files by clicking the X next to the listing time/date.
How To Sell Digital Downloads On Etsy
As mentioned earlier, selling digital products on Etsy is a great way to earn passive income.
However, you will still have to work hard to market your products.
Etsy digital downloads will not sell themselves. Even if you include the perfect Tags that describe your art, you will still need to do more to land sales on Etsy. Dedicating time to promoting your online store weekly will help you reach a broader audience and increase sales. Shop owners who do more than upload new products on Facebook are the ones who sell a lot of products on Etsy.
Optimizing your Etsy shop is as important as optimizing your website.
Here are the key areas you want to optimize for your Etsy shop.
Your Etsy Shop Name –Create a creative name for your shop. The name of your Etsy shop should be similar to your online art business's name.
Having an Etsy name similar to your artist's website will make it easier for people already following you online to recognize your Etsy shop.
Etsy cover photo– Your Etsy banner should be similar to your artist's website's look. You might want to include a headshot so people can easily recognize you.
Etsy cover photo size:
Large banners covering the top of your shop home are 3360 x 840 pixels.
Mini banners are suitable for highlighting your listings and are 1200 x 300 pixels.
About Us – The about us page explains your art business to potential buyers and the products you offer on Etsy.
The about page can be similar to your artist's website. It is an excellent idea to include information about your artist's website if a viewer is interested in purchasing an original artwork.
Etsy's about us page is divided into sections:
Shop Story
Story Headline
Story
Shop Video
Photos
Shop Members
Production Partners
Links – This is a great place to add a link to your artist's website.
More Strategies To Sell Digital Products Online
Now that your Etsy shop is optimized let's review some other strategies to help you sell more products on Etsy.
Search Engin Optimization
If you already have an artist's website, you are probably already familiar with SEO (search engine optimization).
Optimizing your Etsy shop for search will allow potential buyers to discover what you have to sell on Etsy.
There are two different types of SEO:
You will not have to be concerned about off-page SEO because that has more to do with the technical side, and Etsy has already done that for you.
On the other hand, you will want to focus on on-page SEO.
On-page SEO is optimizing the content on your Etsy shop and the listing descriptions with keywords that explain to Google and Etsy what your shop has to offer.
For example, here are some relevant keywords you might want to consider using in your listing description:
Etsy printables
Print sizes
Instant download
The subject of your art
The primary colors of your art
The medium you used to create the original piece.
Tools like SEMRush will provide you with the best keywords to focus on.
Blogging
Like writing a blog post to drive traffic to your artist's website, you should also write blog posts about your Etsy products.
Blogging about your Etsy products will make it easier for people to discover your Etsy digital listing in Google's search.
The critical thing to remember is that you want to get your art in front of as many people as possible, and publishing content online will produce the best results for your online business.
For more information about blogging, visit Blogging Tips for hundreds of articles about blogging.
Social Media
Social media platforms are another way to reach a broader audience.
Share posts about the digital art you are selling on Etsy on your:
Facebook business page
Twitter
Instagram
Include a link to the Etsy page on every post you publish on your social media platforms, and create a clickable Facebook cover photo linking to your Etsy shop.
Related Posts:
Social Media Marketing Resource
Artist Facebook Page Image Size
Selling A Digital Art vs Tangible Art Prints
Digital files are reproductions of art that can be displayed on a computer or electronic device, whereas art prints are physical copies of artwork that can be hung on a wall. Digital files can be easily shared with others, while art prints are tangible objects that can be touched and seen in person.
There are a few benefits of selling digital files of art or art prints on Etsy. One benefit is that you can reach a larger audience with your work. People worldwide can purchase your work and download it to their computer or device with digital files. This also means you can sell your work to people who cannot afford a print. Additionally, by selling digital files, you can sell multiple copies of your work at once, which can be helpful if you want to make a little extra money.
Another benefit of selling prints is that they can be hung on walls and enjoyed by people in person. This is an excellent option for artists who want their work to be seen and appreciated by as many people as possible. Additionally, selling prints can help artists to build their portfolios and attract new customers.
Final Thoughts On Selling Etsy artworks
There are several reasons an artist might want to sell digital downloads of their art on Etsy.
First, Etsy is a platform with a large audience of potential buyers. This gives the artist a wider reach than selling through their own website or another online marketplace.
Second, Etsy makes it easy for buyers to purchase digital downloads. They can add the file to their cart and check out without worrying about shipping or other complications.
Finally, by selling digital downloads, the artist can avoid the hassle and expense of printing and framing their artwork. This makes it easier for them to sell multiple copies of their work without investing in expensive materials and shipping costs.
Overall, selling digital downloads on Etsy can be a great way for an artist to expand their audience and make it easier to sell their work.
If you do not want to sell your art on Etsy, you can build websites to sell digital art. WooCommerce makes it easy to sell digital goods.
When you get used to selling digital art on Etsy, you might even want to look into other ways to increase your income streams with:
Selling patterns on Etsy
Selling invitations on Etsy
Selling graphic design on Etsy
Selling clipart on Etsy
Selling eBooks on Etsy
Selling vector on Etsy
These are just a few ideas to help you make more money from your creative skills.
Use your creative side to create digital downloads people are looking to buy.
It is easy to sell products on Etsy. As long as you take the time to learn about digital marketing, you will be very successful. You might even want to learn how to print your artwork on products to reach a broader audience.
More Etsy Related Articles
POD Websites – How To Increase Art Sales
Best Print On Demand For Greeting Cards
How To Sell Coloring Pages On Etsy
10 Crafty Ideas To Sell On Etsy
What Type Of Art Is Selling Best On Etsy
How To Sell Digital Downloads On Etsy
How to Sell Digital Downloads: The Ultimate Guide
How To Find And Follow People On Etsy
10 Surprising Strategies To Booost Etsy Sales