Are you an artist looking for a way to sell custom artwork or get started selling digital art? Have you considered Etsy? Etsy is a popular online marketplace that caters to artists and art lovers. This post will tell you everything you need to know about selling art on Etsy, from setting up your shop to pricing your items. We'll also share tips for getting the most out of your Etsy experience.
So whether you're just starting or already familiar with Etsy, read on for all the information you need to boost your Etsy sales.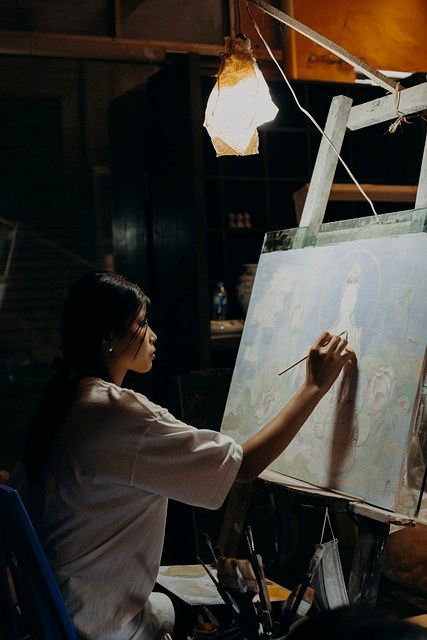 Disclaimer: This post may contain affiliate links. If you make a purchase by clicking on an affiliate link, Nevue Fine Art Marketing may earn an affiliate commission at no additional cost to you. Affiliate relationships include, but are not limited to, Bluehost, Tailwind, Skimlinks, SareASale and StudioPress. To learn more visit Affiliate Link Disclosure Policy
What Types Of Products Can Be Sold On Etsy
Etsy is an online marketplace specializing in handmade, vintage, and unique items. Due to the nature of the site, a wide range of products can be sold on Etsy.
Standard items include jewelry, clothing, art, home decor, and vintage items. In addition, many sellers offer digital art and digital products such as e-books, printables, and graphics. Overall, the vast majority of products on Etsy are handmade or vintage items.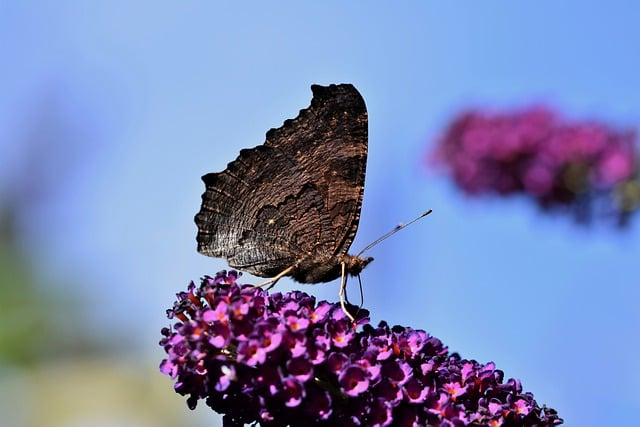 Does Art Sell Well On Etsy
When selling art online, Etsy is one of the most popular platforms.
But does art sell well on Etsy? The answer is it depends.
While some artists have found success selling their work on Etsy, others have struggled to generate Etsy sales. Several factors can impact how well art sells on Etsy, including the quality of the images, the pricing, and the Etsy keywords used in the listing.
In addition to optimizing Etsy listings for search engines, promoting the listings through social media and other channels can also help to boost sales and build a successful Etsy shop.
Ultimately, whether or not art sells well on Etsy depends on several factors. However, with a little effort, it is possible to find success selling artwork on the platform.
Related Post – What Type Of Art Is Selling Best On Etsy
Benefits Of Selling Art On Etsy
1. You Can Start Selling Art Immediately
One of the most significant benefits of selling art on Etsy is that you can start selling immediately. There is no need to set up your own website or online store and worry about marketing or shipping. All you need to do is create an Etsy account and start listing your artwork.
2. You Reach a Wider Audience
When you sell art on Etsy, you reach a much wider audience than you would if selling through a brick-and-mortar gallery or local art shows. Etsy has millions of active users worldwide, allowing you to sell your artwork to people from all corners of the globe.
3. You Have More Control Over Your Business
When you sell artwork on Etsy, you have more control over your business than selling through a brick-and-mortar gallery or online consignment store. For example, you get to set your own prices, create your own shipping and return policy, and design your own listings. This allows you to run your business in the way that best suits you and your artwork.
4. You Build Relationships With Your Customers
You can build relationships with your customers when you sell art on Etsy. This is because Etsy allows buyers and sellers to communicate with each other through the platform's messaging system. This allows you to get to know your customers and build a rapport with them, which can lead to repeat sales.
5. You Get Access to Powerful Marketing Tools
When you sell art on Etsy, you get access to powerful marketing tools that can help you promote your listings and reach more buyers. For example, Etsy offers paid advertising options that allow you to promote your listings on Google and other popular search engines. Additionally, Etsy provides sellers with tools to help them track their sales data and performance over time.
6. You Pay Lower Fees Than Other Platforms
Another benefit of selling art on Etsy is that the fees are lower than those charged by other online platforms such as Amazon or eBay. On Etsy, sellers only pay a 6.5% transaction fee on each sale, while other platforms typically charge between 10% and 15%. This makes Etsy a more cost-effective option for selling art online.
7. You Benefit from Etsy's Reputation
Finally, when you sell art on Etsy, you benefit from the platform's reputation as a trusted marketplace for handmade goods and vintage items. This reputation can help increase buyer confidence in your artwork, leading to more sales for you as a seller.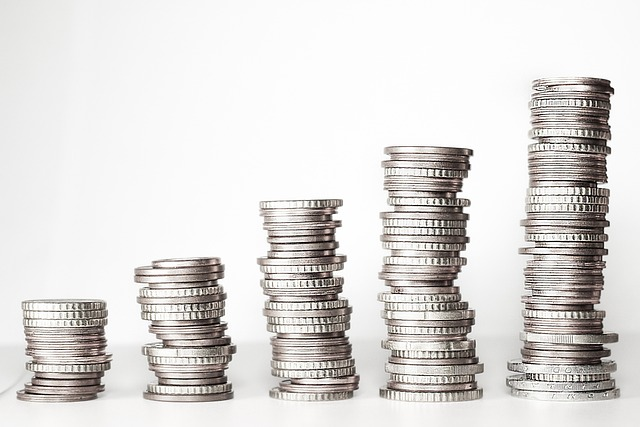 How To Start An Etsy Store
Starting an Etsy store is a great way to sell handmade goods, digital downloads, digital art, original art, art prints, vintage items, or craft supplies. Etsy is an online marketplace that specializes in unique and handmade items.
Setting up an Etsy shop is free, and there are no membership fees. You also don't need a website or blog, as Etsy provides a platform for selling your items.
The first step in setting up an Etsy store is to create an account and set up your shop. You must choose a name for your store and enter the necessary information, such as your payment methods, policies, and shipping information.
Once you have set up your store, you can start adding listings for the items you sell.
Etsy Fees
Etsy charges $0.20 to publish a listing to the global marketplace. A listing lasts for four months or until the item is sold for only $0.20.
Etsy charges a 6.5%% transaction fee on the sale price, and payment processing fees are a set rate added to a percentage of the item's total sale price. The amount you'll be charged varies by country and is taken from the item's total selling price, including shipping fees and sales tax.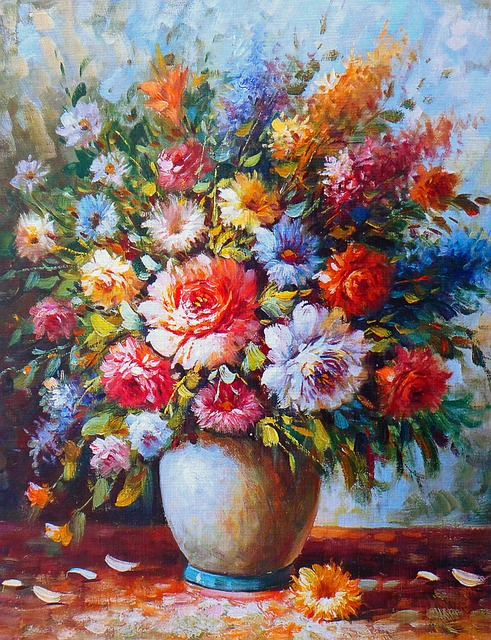 Best Strategies For Artists Selling Original Paintings On Etsy
1. Research your competition
When selling original paintings on Etsy, you must first research your competition. Look at what other artists are selling and see what prices they charge. You will also want to look at the reviews other customers have left. This will give you a good idea of what people are looking for and what they are willing to pay.
2. Choose the right price
Once you know what other artists charge, you must choose the right price for your paintings. You will want to balance making a profit and ensuring your paintings are affordable for potential customers. It is also important to remember that shipping costs should be factored into the price of your paintings.
3. Create attractive listings
Your listings should be clear and concise, with high-quality photos of your paintings. Be sure to include all relevant information in your listings, such as the size of the painting, the medium used, and any special features. You will also want to use keywords in your listings so that potential customers can easily find your paintings when they are searching for them on Etsy.
4. Promote your listings
Once you have created your listings, you must promote them to attract potential customers. You can promote your listings through social media, blog posts, or paid advertising. The more exposure your listings get, the more likely you will make a sale.
5. Provide excellent customer service
Providing excellent customer service when selling original paintings on Etsy is essential. This means responding promptly to questions from potential buyers and being professional in all communications. Once a painting has been sold, it is also important to package it carefully and ship it out promptly.
6. Offer discounts and promotions
One way to attract potential buyers is by offering discounts and promotions on your paintings from time to time. This can help increase traffic to your Etsy shop and may even lead to sales you would not have otherwise made.
Selling Digital Downloads On Etsy
1. Research your audience
The first step to selling digital downloads on Etsy is to research your audience. Who are you selling to? What do they like? What are their buying habits? Once you have a good understanding of your target market, you can start to create products that they will love.
2. Create high-quality products
When it comes to digital downloads, quality is critical. Your customers should be getting their money's worth, so ensure your products are well-designed and useful. If you're unsure how to create high-quality digital products, plenty of online tutorials and resources exist.
3. Promote your products
Once you have created your products, it's time to start promoting them. The best way to promote digital downloads is through social media and blogging. Share your products with your followers and let them know why they need them in their lives.
4. Offer discounts and coupons
One way to entice people to buy your digital downloads is by offering discounts and coupons. This will give people an incentive to buy from you, and it will also help you boost sales. You can promote your discounts and coupons through social media, email marketing, or your Etsy shop.
5. Make it easy for customers to buy from you
If you want people to buy your digital downloads, you need to make it as easy as possible for them to do so. Include clear instructions on purchasing and downloading your products, and ensure that the process is quick and straightforward.
6. Provide excellent customer service
Finally, always provide excellent customer service. If someone has a problem with one of your products, help them resolve the issue as quickly as possible. Good customer service will keep people coming back for more, and it will also help you build a good reputation as an Etsy seller
Selling Prints On Etsy
Many artists have discovered selling prints of their original artwork is a great way to earn extra money from an original piece that has been sold.
There are two ways you can sell prints of your original artwork.
The first way is to purchase a high-quality printer and print and ship the prints from your home.
The second option is to use a print-on-demand site like Printful.
With the Printful-Etsy integration, you can spend more time creating new art and marketing strategies while Printful automatically fulfills and ship your orders.
To connect your Etsy shop With Printful, visit Printful and authorize their API's Access to your Etsy account.
Push the products you want to sell on your Etsy shop. When you submit the products through Printful, they will be saved as drafts.
Etsy Marketing Strategy
There is no guarantee that you will land a sale just because you have launched an Etsy Shop and uploaded several paintings, drawings, and giclee prints.
Many people like you are trying to sell art and handmade products on Etsy.
Here are some marketing tips to help you sell your Esty products.
Discover Your Niche
One of the most significant aspects of operating a thriving art business is trying to differentiate your artwork.
Discovering what is trending is essential but should not dictate what art style you create.
However, if your work is comparable to thousands of other artists on Etsy, it will be more challenging to stand out.
Identify what your unique perspective is.
What makes your artwork unique?
Do not try to fit into the crowd. Instead, you will want to separate yourself from the crowd.
Here are some articles that will help you separate yourself from the competition:
Niche Marketing Strategy For Artists
How To Position Yourself As A Thought Leader In Your Niche
Separate Yourself With Niche Marketing
Offer Different Prices
Offering different products at different prices will help you to reach a larger group of buyers.
Not everyone can afford to purchase an original oil painting, but they might want to display a more affordable giclee print in their home.
Offering original art, giclee prints, greeting cards, and even prints of your art on merchandise like mugs or calendars is a great way to increase your revenue stream.
For more pricing information, art visit 10 Tips For Pricing Art.
High-quality Images Sell
The quality of the images you upload plays a significant factor in the sales you will receive.
Using clutter-free backgrounds and natural light will help you sell more art on Etsy.
For more information about photographing art, visit:
7 Tips For Photographing Artwork To Sell More Art Online
Helpful Tips For Photographing Your Art Work That Work
Sell More Art With High-quality Images
Tags and Keywords
Etsy recommends products based on the tags and the keywords in the title and description.
The keywords should describe your artwork. Also, think about what keywords a buyer might type in Etsy'ssearch bar.
To learn more about keywords, visit Keyword Research Strategies For Artists Selling Art Online.
Art Descriptions
The description of your art will be the final place where you can inspire a buyer to purchase your art.
The description should answer all the questions a buyer might have about the product they are viewing.
To learn how to write art descriptions, visit How To Write Great Art Descriptions.
State Your Policies
Explain your shipping and return policies on your Etsy shop, including when you ship your products, how long returns or exchanges are accepted, and whether you are responsible for lost or damaged products during shipping.
Some Final Thoughts About Selling Art On Etsy
Should you sell art on Etsy?
Every artist will have different goals, so your unique art business goals will answer the above question.
Etsy is a reputable marketplace, and most sellers find their experience with them top-notch.
If you're an artist and interested in selling your artwork online, it's good to look at both the pros and cons of selling through Etsy and any other platform you're considering selling art on.
Many sellers sell through more than one website platform, which is smart for many reasons.
You can usually get started on third-party sites for next to nothing, so using more than one site is a great way to test them out and see which one works best.
Regardless of the one you choose, whether Etsy or some other online gallery, it is likely to be much more lucrative for you when you are just starting.
As your online business grows, you might consider owning a WordPress website.
Related Posts:
How To Sell Art On Etsy – Complete Guide
Sell Art Online Etsy Makes It Easy
How To Find And Follow People On Etsy
Where To Sell Handmade Crafts Locally