Last Updated on
Have you been thinking about selling your art online? With the amount of competition, you will need to take advantage of everything that is available for you. In this article, I will share with you some of the best art marketing strategies I have learned over the past fifteen years so you can start selling art like the pros.
Selling Art Like A Pro Best Strategies
With all the tools, available to us now, anyone can start selling art like a pro. As long as you have art to sell, internet service and the will to learn and work hard you can be selling more art than you could have ever imagined.
Before I go into the best strategies for selling art, I do need to be blunt for a moment.
If you want to sell like the pros, your art must be equal to the pros. You need to be creating great art if you want to make a name for yourself.
If you are a young artist, you will want to spend some quality time enhancing your skills.
During that time, learn everything you can about promoting and marketing your art.
When the time is right for you to sell your art, you will be ready.
The Mindset of an Entrepreneur
People who succeed in life have a special mindset.
If you ever have the chance to talk with several different entrepreneurs, you will soon realize they all have one thing in common.
They all have a winning mindset.
People who succeed set goals that have no boundaries. They believe in their dreams and goals. They believe that there is a way to accomplish what they set out to achieve.
When other people play it safe and say "I don't think it can be done", entrepreneurs say "I can do that." And they honestly believe it.
Many people do not further themselves because they are afraid of failing. Entrepreneurs think that when an idea does not work as planned it is a learning experience and that situation will only make them stronger. Every failed attempt is one step closer to their dreams.
Entrepreneurs understand the importance of gathering data. They take into consideration all the existing data and information prior to making any decisions.
Most important, entrepreneurs never give up until they reach their goals.
I want to share with you some of my favorite quotes by some famous entrepreneurs.
"Your time is limited, so don't waste it living someone's life. Don't be trapped by dogma – which is living with the results of other people's thinking. Don't let the noise of other's opinions drown out your own inner voice. And most important, have the courage to follow your heart and intuition. They somehow already know what you truly want to become. Everything else is secondary. – Steve Jobs"

"Twenty years from now you will be more disappointed by the things you didn't do than by the ones you did do, so throw off the bowlines, sail away from the safe harbor, catch the trade winds in your sails. Explore, dream, discover. – Mark Twain"

"I think the entrepreneurial spirit is in all of us. Most of us, though, don't have the discipline, the intelligence and the persistence to make it work. – Josh Hatcher"

"Risk more than others think is safe. Dream more than others think is practical. – Howard Schultz"
Vision and Goals
You cannot achieve anything if you do not have a vision. Your days will be stagnant. Everything you have today will be the same tomorrow.
If you want to sell art, you must have a dream of selling art. You need to vision yourself selling art. You need to hold yourself accountable and document your goals so your dreams can become a reality.
It doesn't matter how much art you want to sell. What matters is you have a clear vision of what you want.
If you can see yourself being happy selling one new piece of art a month, that is your vision.
If you can see yourself being happy selling six original pieces of artwork a year, that is your vision.
There is no right or wrong answer. You want to work towards something that what will make you happy.
Take some time to really think about what you would like to accomplish. You need to have something to work for. After you have accomplished what you set out to achieve you can reevaluate your vision.
Do need help writing goals of getting everything done during the day?
You might enjoy my first eBook, The Productive Artist – How to Live Your Dreams.
In this book, I go over the best way to write goals. I also share all the tips I have learned over the past fifteen years on how to get everything done necessary for selling art online.
Selling Art With A WordPress Website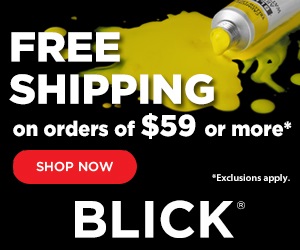 So, you want to start selling art like the pros?
You will then need to have a professional looking website.
There is a reason most businesses of all sizes and professional bloggers use WordPress as their CMS platform.
If you have a vision of how you would like to have your artist website look, you will be able to achieve it with WordPress.
With all the themes and plugins that are available, you can create the online art gallery for your art business.
Visit my Art Marketing Resource Page. Here you will find everything I use for my online art business as well as other options recommended by people I trust.
I spent many years trying different things and finally came up with the best solution. My goal for writing this page is to help you save time and money searching for things you will need for selling art online.
I have also created many articles that will help you to learn your new WordPress Website.
Go to WordPress Resource to view all the free articles.
Pricing Your Art
Now that you have a professional WordPress website, you will want to decide on a pricing strategy before you can develop an art marketing plan.
You do not want to just throw prices up and then need to revise them later. This will only confuse your audience and harm your brand.
For more information on how to price your artwork visit, How to Price Art -Ultimate Art Pricing Guide.
Promoting Your Art
Wikipedia defines promotion as:
"Promotion is a term used in marketing and is one of the market mix elements. It refers to raising customer awareness of a product or brand, generating sales, and creating brand loyalty. It is one of the four basic elements of the marketing mix, which includes the four P's: price, product, promotion, and place."
Many artists do not like to market or promote their work because they feel uncomfortable talking about themselves and their art.
If you want to sell your art you must get used to talking about your art with people.
I do want to say that the more you do it the easier it will become. You must build brand awareness if you dream about selling art online.
Creating great art is the first step, the second step is to let people know the art exists.
How to Promote Your Art Business Online
There are many ways you can promote your art online. You will want to take advantage of all the tools available that will show you positive results.
Not every tool will work for everyone. Try everything that is available and study the results. Weed out the ones that are not working for you and focus on the ones that are producing results.
Here are some ways you can start to build brand awareness online and build a following:
Create a Blog
The best tool available for building brand awareness online is a blog and your story.
If you want to start selling art like a pro, you must learn how to blog like a pro.
Just like your artistic skills enhance over time, so will your writing. At first, it might seem painful to write but in time you will be writing stories your audience will love to read.
Do you struggle writing content for your blog on a consistent schedule?
If you are like most artists, you might want to consider taking my blogging challenge.
28 Day Blogging Challenge for Visual Artists.
Optimize your site for SEO
It does not matter how good your content is if no one is reading it.
All the top artists you see in search results have two things in common. They write a ton of content and they optimized their site for SEO (Search Engine Optimization).
Here are some articles that will help you to optimize your blog for SEO:
Schedule some time during the week to learn more about SEO so you can start to rank higher in search results.
The artists that do well at selling art online are the ones that are on page one in the search results.
While you are building your online art business, remember one thing, every artist that ranks on the first page started exactly where you are. They rose to the top because they continued to educate themselves, they developed an art marketing plan, and they sat at the computer are published a ton of content.
Market on Quora and Medium
Some artists do well with Quora and Medium.
I have tried both and found better results with Quora. Quora is a place where people can ask questions, and other people can provide answers.
Search for questions that relate to your niche and provide helpful answers.
In time, you will start to be noticed by the people who are posting the question as well as the people who are reading the answers.
Medium is a platform that will allow you to post content, just like a blog.
The one problem I have with Medium is I would be writing content for someone else's platform. I want to spend time writing for a platform I have control of, a platform I own.
If you are just starting out Medium might help you to build brand awareness, but I do recommend building your blog as well.
Connect with Artists on LinkedIn
LinkedIn is a great place to connect with other artists.
There are many artists that would be more than happy to help you. You might even have something you can help them with as well.
Networking with other artists will only help you to strengthen your brand.
Social Media

There are so many social media platforms to market your art on. The results you will get will depend on your artistic style and where your target audience hanging out.
I recommend you to start with the social media sites you like best. You will already have an idea of how the site operates and are using the platform.
Make a list of all the social media sites you might want to market your art on.
Focus on one or two at a time. Track all the results so you will know which platforms are working for you.
If you see no results from a platform, discard it and try a different one. Continue doing this until you find where your target audience is.
Facebook Ads
If you need a boost in traffic, you might want to consider using Facebook ads.
Facebook offers a great opportunity for you to reach your collectors. To make the most out of your Facebook ads you will want to know your customers.
By understanding your audience, you will be able to take advantage of Facebook's metrics like interests, marital status, ages, geographic location and much more.
You will want to be careful when you are spending money on your art marketing strategy.
Develop a budget for your advertisements and stick to it. You want to make a profit not lose money.
If you are not seeing the results you were hoping for you might want to consider trying different ads or stopping the ads altogether.
Pinterest
Many people think of Pinterest as a social media platform. I think of Pinterest as a search engine.
I have generated a lot of traffic to my site with Pinterest and I recommend using Pinterest for your art blog and art galleries.
Here are some articles that will help you to develop a presence on Pinterest.
Create Videos
There is no question that videos are becoming more popular online.
Just look at your Facebook newsfeed.
According to Insivia's article, 50 Must-Know Stats About Video Marketing 2016:
"YouTube reports mobile video consumption rises 100% every year.
90% of users say that seeing a video about a product is helpful in the decision process.
More video content is uploaded in 30 days than all three major U.S. T.V. networks combined have created in 30 years."
Read 50 Must-Know Stats About Video Marketing 2016 for more eye-opening statistics about videos.
You might want to consider using videos in your art marketing strategy.
Did you know that YouTube is the second largest search engine underneath Google?
You will increase your chance of being noticed if you optimize your site for Google and make a presence on YouTube.
Build Relationships with your Collectors
Your collectors will be one of your biggest assets for your business.
Take the time to build a relationship with them. Engage with them on social media and encourage them to share their thoughts via email.
Building a relationship with your collectors will help you in two ways.
First, they will help you to build awareness for your art business. They will talk about your art and you as an artist to everyone they know.
Second, you will be able to learn what your collector's interests are. You will learn where to market your art and what typed of content you should be creating.
Taking the time to build relationships with your audience should be a part of your art marketing plan.
Collaborate with Other Bloggers in your Niche
Bloggers love to help each other succeed. Take some time to comment on blog posts that relate to your blog. Add value to their post and do not ask for anything in return.
If you consistently add value to bloggers posts, they will take notice. Most bloggers will start to return the favor by commenting on your posts and sharing your content to their audience.
Offer Free Products
Many successful artists offer something for free to build their audience.
Why wouldn't this strategy work?
Everyone loves free stuff.
You do not have to give an original painting away, but you might find that offering prints or postcards of your artwork is profitable.
Be creative when you are developing an art marketing plan that incorporates giving away something for free.
Local Business Listings
Do you run a local business?
Most people look online for local businesses.
If you have a brick and mortar business start taking advantage of Yahoo Local and Google Local.
Build your Email List
There is nothing more valuable for your art business than your email list.
The best time for you to start building your email list is today.
Do not put this off.
People who give you their personal email trust you and are interested in what you offer.
You will be able to increase your art sales by providing your email list with valuable content about your art business and art.
Keep your list updated with any new art you have for sale and any upcoming events you will be involved with.
For information on how to build your email list read:
Conclusion:
Selling art like a pro will take time. It will not happen overnight.
You must be patient, focused and willing to work hard.
Always remember that all the most successful artists started where you started, not knowing anything.
People who succeed are willing to learn and try new ideas.
If you work towards your goals every day, you will see results.
You might also be interested in:
28 Day Blogging Challenge for Visual Artists
Are you ready to start building an online presence?
Download your copy today, or Purchase on Amazon.
The Productive Artist How to Live Your Dreams The right mindset and time management skills are essential for any business. These topics are often not talked about but are key elements for your success. You will learn how to have a winning mindset and time management skills necessary for operating a successful art business. Available at Amazon or Download today.
Did you enjoy this article? Don't forget to sign up for my free weekly newsletter.
You can also join me on:
Learn how to start, grow and monetize your online art business.
The Complete Blogger Template Toolkit 
OVER 450+ Templates You Need to Quickly Create Stunning, Jump-Off-The-Screen Image to Grow Your Blog-- Without Having to Learn Design!