How To Sell My Art Tips
I am often asked by artists, "How can I sell my art?"
I started Nevue Fine Art Marketing in 2016 to help artists find all of the solutions to the questions they might have about selling art online.
I struggled when I started selling my art online before there was Facebook.
It took me hours, if not days, to find the advice I needed for specific barriers I faced.
Today there is so much information available, which makes finding the answers you are looking for just as challenging.
My mission for Nevue Fine Art Marketing is to provide valuable information to help you start and grow your art business online.
I recently realized that I have over one thousand articles posted on NFAM.
Discovering how many posts I have published made me think about how hard it must be for someone just starting to find answers to there questions, and it inspired me to write this post.
In this post, I am going to highlight everything you need to know about how you can get started selling art online.
I am not going to talk about advanced strategies because they will not produce any real results, and you will be wasting your time.
Instead, I am going to talk about the basics like:
How to write goals you can achieve
What are the best platforms to use for selling art online
How to take high-quality images of your artwork
How to write art descriptions that will inspire people to purchase your artwork
How to start an art blog so you can drive traffic to your artist website
How to build an email list
How to build relationships with your audience on social media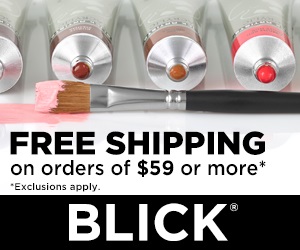 Disclaimer: This post may contain affiliate links. If you make a purchase by clicking on an affiliate link, Nevue Fine Art Marketing may earn an affiliate commission at no additional cost to you. Affiliate relationships include, but are not limited to, Bluehost, Tailwind, Skimlinks, SareASale and StudioPress. To learn more visit Affiliate Link Disclosure Policy
How Will Goals Sell My Art
I have always been a big fan of setting goals because they work.
When I was younger, I wanted to learn how to play guitar and perform in local clubs.
I set goals, and I ended up playing in local clubs 3-5 times a week for over ten years.
I wanted to teach guitar.
I set goals, and I have been teaching between 60 -70 guitar students a week for over 25 years.
I wanted to sell my artwork.
I set goals, and I have been selling my artwork online before there was Facebook.
I am not telling you this because I am special. I am telling you this because setting goals works.
The road to the end is not easy, but goals will help you to stay focused and stay on track.
My wife and I watched the Simone Biles Story on Hulu the other night, and one thing that stood out to me was that at a very young age, Simone was taught how to write down what she wanted.
What she was writing down in her diary were her future goals.
It was not a smooth ride, but she had documented her goals, worked hard, never gave up even when times were tough.
Simone became one of the best gymnastics ever to compete for the Olympics.
You can have the same success.
Before you go any further, write down some goals you want to achieve.
Start with…
I want to sell my art…
The online art world is changing right before your eyes.
Emerging artists are joining the online market place every day.
Art sales are increasing every year, and more potential buyers are searching for art, just like yours.
The artists who will succeed in selling original art online are the ones who set goals and develop art marketing plans that complement their goals.
Here are some resources to help you write achievable goals:
Artist Goal Planner Printable
Artist Goal Planners In Light Blue
Where Can I Sell My Art
Now that you have your goals documented and you are ready to get started, let's talk about the best platforms available for selling art online.
There is a plethora of online art gallery websites, website building platforms and third-party sites available for all creative people.
The list is so large it can and will be overwhelming.
I have even written posts about the most popular platforms for selling art online. 16 Best Websites To Sell Art Online
But if you are just getting started, you do not need to fill your mind with all of those different options.
All you need is a place where you can showcase your beautiful artwork and provide a way for art collectors to make a purchase.
I started selling my art on eBay.
Within a year I learned everything I needed to know about uploading images, writing art descriptions, money gateways, writing policies, shipping services, etc. At that point, I decided to have a website built for my art business.
Back then you needed to know code to build a website.
I didn't know code so it cost me about $5,000 to have the site built for me.
Today you can easily build professional websites with WordPress.
This website is a WordPress website and it costs me less than $10 per month to operate, this includes a professional domain name and hosting.
I recommend starting with a platform like Etsy.
When you have learned everything you need to know about maintaining an Esty store and promoting your art online you can build your own online art gallery with WordPress.
Why do I recommend Etsy to start?
Starting an Etsy shop is free.
The listing fees are very inexpensive.
You will have to pay a selling fee when you sell a product, but those fees are very reasonable also.
Here are some posts to help get you started selling on Etsy.
Here is a video tutorial I created that shows you how to set up an Etsy shop from start to finish.
There will come a time when you start selling a large amount of art on Etsy.
At that point, the selling fees will become more expensive than owning an artist WordPress site.
This will be the time when you will want to think about building a website for your successful online art business.
Here is how to get started building a WordPress website.
How To Launch An Artist WordPress Site With BlueHost
Launching an artist WordPress site has never been easier.
First, visit BlueHost and pick which plan works best for your goals.
Pick a domain name for your artist website.
Related Post: How to Choose a Perfect Artist Domain Name
The next step is to fill out your account information and confirm what package you would like to enroll in.
The next step is to fill out your billing information and create a password for your account.
Once you have completed that it will be time to pick out a theme for your new artist website.
Congratulations you are a new owner of an online website where you will be able to sell your artwork.
Build your online website easy with BlueHost.
Once you have your website liv go to Art Business- Art Marketing Resource and scroll down to WordPress tutorials. There you will find over 45 articles that will solve any WordPress questions you might have.
Don't be afraid to contact me with any questions you might have.
It doesn't matter what platform you are going to use when you are starting your online art business.
The best platform will be determined by the goals you wrote down earlier.
The only thing that matters is that you have an online store or online gallery to showcase and sell your fine art.
How Do I Sell My Artwork
Now that you know what your objectives are and you have an online store let's talk about what you will need to do after you have listed your original art for sale.
The artists who do well selling original paintings online are the ones who have taken the time to learn about marketing products and services online.
I have broken down the basics of online art marketing and provided additional posts to make learning how to be productive in marketing your art online.
How To Take High-quality Images Of Your Artwork
Now that you have your Etsy shop up or your new WordPress site live, you will want to take some time learning how to take high-quality images of your artwork.
This step can not be overlooked or put on the backburner.
The bottom line is that the image you share will be the first impression someone has of your artwork and art brand.
Like I have mentioned earlier, the online marketplace is booming, and new competition is eager to take a piece of the pie.
The opportunity of losing a sale will increase if you start uploading images that have bad lighting, blurry, or have a distracting background.
Please take a few minutes to look at how other artists selling artwork showcase their paintings or drawings.
You will soon notice that every image representing their artwork is crisp with perfect lighting and no distracting backgrounds.
For more photography articles visit Art Business- Art Marketing Resource.
How Art Descriptions Will Help Me Sell My Art
At this point you are probably saying, I can sell my art.
I told you that it is not that difficult if you just start with the basics.
Speaking of the basics, let's talk about writing descriptions of your artwork.
The image you post will attract your potential art collectors.
The description you write will make a personal connection between your potential buyer and your artwork.
The description will also tell the buyer exactly what they will be receiving if they make a purchase.
There is no perfect formula when it comes to writing an art description.
The objective is to tell the story behind your painting or drawing and provide detailed information about what they will receive if they choose to purchase the product.
The story behind your art should include:
Your inspiration for the piece
Reflect you and your personality.
Here are some questions you might want to answer in your description:
What was the inspiration behind the piece?
What does the piece mean to you?
What message would you like a viewer to receive when looking at the piece?
What techniques and mediums did you use for the piece?
Related Resource:
How To Write Art Descriptions That Will Sell Your Art
Sell My Art With An Art Blog
Not that you have your goals documented, a platform to sell your artwork, high-quality images, and descriptions, let's talk about getting people to your online art gallery.
This is where the real work begins.
Anyone who tells you that driving traffic to a website is easy is outright lying to you.
Building an online presence will take patience, discipline and a lot of work.
I am not trying to discourage you, I just want to be honest.
You will not see a significant amount of traffic to your site for about 6 months.
People discover content online via blogs and videos.
Your art blog will be the fuel that in time will drive a tremendous amount of traffic to your site.
I have written a large number of posts and an eBook sharing everything I have learned about blogging over the past ten years.
But this post is not about advanced online marketing strategies. You can get to that later.
Let's talk about starting a blog.
You already have a blog if you have a WordPress site. There is a blogging section on every WordPress site.
If you are starting with Etsy you will have to use an alternate platform for your artist blog.
This is the time you will have to make a decision.
You might want to consider starting a WordPress site even if you are building an Etsy shop.
Eventually, you will want to have your own site anyway.
It would not make sense of starting a blog on a different platform than have to start a new blog when you launch your WordPress website.
Take some time to think about what will be the best solution for your art goals.
After you have your blogging platform live you will want to start writing blog posts that will attract people online.
If you do not know what to write about visit 110 Art Blogging Ideas.
This post will give you more than enough ideas to start bringing people to your shop.
After you have a blog up and running go to Art Blog Resource to find hundreds of articles to help you build your art blog into a traffic generating machine.
SEO
You might have already heard about SEO. If you haven't, SEO is search optimization.
It merely means that you are optimizing your site so search engines can refer your content to people searching for content or products that relate to your website.
How do people find content or products online?
Most people go to Google or Bing and type in a few words that describe what they are interested in the search bar.
The words they type into search are known as keywords.
Understanding keywords and how to optimize your blog posts with keywords is essential if you want to write content that people will discover in the search results.
If your content does not match the keywords, your potential buyers are using, your posts will not be displayed in the search results.
The bottom line is that your potential buyers will be landing on another artist's website.
How do you know what keywords people are using in the search bar?
There are many free and premium keyword tools available online.
I have tried most of them, and my favorite and the one that I still use every day is Keysearch.
Keysearch will show you how many people are searching for a specific keyword and also give you different keywords that are similar.
You can also find out who your competition is and what keywords they are ranking for.
Keysearch has helped me to increase my website traffic because I am now only writing content that people are interested in reading.
If you are starting your online art business or do not have the money to invest in a monthly membership, I highly recommend reading Get Your Keywords Together: How To Do Research With Only Free Tools by Trinity Owen.
Trinity's eBook is filled with valuable information that will help you to gather a list of keywords that will drive traffic to your artist website.
She highlights seven different free keyword tools and shows you exactly how to use the tools.
How To Build An Email List
Now that you have people visiting your website let's talk about how you can have them returning and a way to contact them when you have new artwork for sale.
An email list is the biggest asset you will have for your online art business.
It is the only way you can be guaranteed that your content will reach them.
It takes time to build an email list so get started today.
Here are some articles to help get you started:
How To Build An Email List From Scratch Fast
Best Art Newsletter Topics To Write About
Best Email Opt-in Plugins For Artist WordPress Websites
Visit Art Business- Art Marketing Resource for more email marketing articles.
How To Build Relationships With Your Audience On Social Media
The last thing I am going to talk about is building a following and relationships on social media.
So many artists get this wrong.
Social media is not a selling platform.
Social media is a platform to be social.
If you want to be successful in building your art business with social media, use the platform for what it is intended for.
Building relationships.
Here are some articles to get you started:
Social Media Marketing For Artists – How To Start
Social Media Tips For Artists – How To Build A Fanbase
For more social media marketing article visit Social Media Marketing Resource.
Final Thoughs On How To Sell My Art
I hope this post has you saying, I can sell my art online.
My goal was to make it as easy as possible for you to start your online art business.
I will you the best and look forward to seeing your creations.
You might also be interested in:
Popular Art Marketing And Sales Tutorials
Below are some of the most famous art marketing courses that will grow your online art business:
Most Popular – How to Make a Living Selling What You Make by Megan Auman
Most Popular – Build a Successful Creative Blog by April Bowles-Olin
How to Build a Business While Learning Your Craft by Megan Auman
Pinterest Marketing for Makers & Designers by Megan Auman
Did you enjoy this article? Don't forget to sign up for my free weekly newsletter.
You can also join me on:
Learn how to start, grow, and monetize your online art business.
Art Business Planners