Sell Art Prints Online Complete Guide
Have you been contemplating selling prints of your original artwork? Are you interested in earning extra income from the art you have already sold?
Selling art prints is one of the many ways an artist can supplement their income.
Using multiple revenue streams is an essential marketing strategy that successful artists use for their online art business. Thousands of artists are generating more money by selling prints on web stores, and social media platforms.
Are you ready to boost your sales by selling wall art to art lovers worldwide?
We have created a detailed post to show you exactly how to get started.
Before We Get Started, You Will Also Want To Learn More About:
By the end of this post, you will know how to sell prints of your art so you can start increasing your income.
Get The PDF
I have everything that you need for learning how to sell your prints here in this article. But it is a long read. If it's more convenient, you can purchase the PDF file for only $0.99. It has the full article (including pictures). This way you can print it out and will be available for you to refer to anytime you want. (Click on the book below to purchase)
Disclaimer: This post may contain affiliate links. If you make a purchase by clicking on an affiliate link, Nevue Fine Art Marketing may earn an affiliate commission at no additional cost to you. Affiliate relationships include, but are not limited to, Bluehost, Tailwind, Skimlinks, SareASale and StudioPress. To learn more visit Affiliate Link Disclosure Policy
How To Sell Art Prints Online
The only way you can successfully sell art online is by learning everything you can about digital marketing.
So many artists try to sell art online and become frustrated when no sales come in. Most of these artists thought that all they would have to do is show an image of their art on social media platforms like Instagram, Facebook, or their artist's website, and their work would magically sell for them.
The truth is, it takes much more than uploading an image on the online marketplace to land a sale.
The only way art will sell on web stores is when the right person sees a listing at the right time.
Taking the time to learn about digital marketing is essential for artists selling art online, and NFAM recommends artists start learning about online marketing from day one.
If you are willing to put in the time, you can do very well selling your prints.
Did you know that the opportunities to generate an income selling your art online are better than ever?
There are almost 4 billion internet users in the world, and online sales are increasing every year.
As long as you have a computer and internet access, you have everything you need to have your art seen by millions of people worldwide.
Before we talk about how to sell prints online and locally, we would like to share some online business courses created especially for artists and crafters
How To Prepare Artwork For Prints
For you to sell your art online, you need first to photograph or scan your art.
A digital image allows you or a printing company to make copies of your art, which you can sell on your artist website, craft shows, Etsy, art blog, or POD sites.
The options available for you to make money from your original art are endless.
Different Ways You Can Sell Art Pints
Framed art
Merchandise like mugs, shirts, calendars, keepsakes, etc.
Greeting cards
Postcards
Before you can start making money selling prints, you first have to digitize your artwork.
Below are two ways you can create a digital image of your art.
Photographing Artwork
Creating a digital image is the first step you will need to take to sell reproductions of your original creations.
A digital image represents a real image that can be stored and handled by a computer and allows you or a printing company to make copies of your art, which you can sell on your artist's website, craft shows, Etsy, art blog, or POD sites.
If your art is larger than A4 paper (A4 paper measures 11.69 inches x 8.27), you will need to photograph your art. If your original is smaller than A4 paper you can make a digital image with a scanner.
Taking a picture of your artwork can be a challenge. You might want to consider hiring a professional photographer if you are having difficulties.
The other option you have is to learn how to photograph your art yourself or ask someone you know to do you a favor.
It is important to remember that art sells online because of the quality of the image representing the art. People can not see the art in person or touch the work if they are shopping online. They have to trust that what they receive will be the same as the artist's website image.
If you are going to be taking photos of your artwork, you will want a decent camera. Purchasing a digital camera is an investment, but it will be cheaper than hiring someone to photograph your artwork.
Best Cameras For Photographing Art
For more information about digital cameras, visit Best Digital Cameras For Photographing Artwork.
Tripod
Manfrotto 055CXPRO3 Carbon Fiber 3-Section Tripod Legs 25-68.9″ –
Photographing Art Tips
Don't place your art in direct sunlight or use a flash.
Photograph your artwork in the shade or a well-light room with natural light.
Line up your art so it will be easier for you to crop.
Take multiple pictures using different lighting. Digital images are free, and you can quickly delete the ones you will not be using.
Related Post: 7 Tips Photographing Artwork to Sell
Like we mentioned earlier, the quality of your image will determine if your artwork will sell or not. We highly recommend dedicating some time to learning how to take pictures like the pros.
The time you spend learning will significantly increase the chance of you landing a sale. Practice makes perfect. The good news is, if you do not like the images you took, you can choose another one at no extra cost.
Some mediums are more challenging to photograph, like watercolors and pencil drawings.
To learn more about how to photograph watercolor paintings, visit How To Make Prints Of Watercolor Paintings.
To learn how to create digital images of pencil drawings visit, How To Make Prints Of Drawings.
Editing Your Digital Image
After you have photographed your artwork, you will need to crop, resize for print and adjust the contrast and color to get your image to look as beautiful as your art does in real life.
Adobe Photoshop CC and Lightroom provide the best photography tools to organize, edit and enhance your photos.
Adobe Photoshop is a powerful software and will take some time to learn. If you are unfamiliar with Photoshop, we recommend taking some courses to speed up the learning curve.
Related Resources:
Practical Photoshop Basics with Khara Plicanic
Photoshop Mastery: Fundamentals with Ben Willmore
Scanning Artwork
Like we mentioned earlier, if your art is smaller than A4 paper, you will be able to scan your art.
I recommend the Epson Perfection V600 Color Photo, Image, Film, Negative & Document Scanner – Corded for scanning my graphite drawings.
Details:
6400 x 9600 dpi for enlargement up to 17" x 22"
Scan slides
Removes the appearance of tears, creases, dust, and scratches
Scans in greyscale
Scans 9 x 11 paper
Related Post: How to Share Your Drawings Online
After you have a digital image of your artwork, you will be able to edit and reproduce your artwork.
The options you have are, printing the images yourself, using a printing service, or using a POD site.
There are pros and cons for both scanning your artwork or taking photographs of your art. You will need to determine what will be the best solution for you.
For more information about scanners visit Best Art Scanner For Graphite Artists.
Now that you know how to make art prints to sell, leys talk about how to start selling art prints.
After all, you are here because you want to learn how to make money selling art prints.
Giclee Prints Or Fine Art Prints
Giclee prints are referred to as high-quality prints made with an inkjet using archival inks on high-quality, acid-free paper.
Fine art prints also refer to as high-quality prints created with different methods, including screen printing, woodblock printing, and lithography.
For more information on giclee prints visit, Fine Art Giclee Printing – What Artists Need Ro Know.
Limited Edition Prints VS Open-Ended Edition Prints
Before you start selling reproductions of your original artwork, you will want to decide if you will be selling limited edition prints or open-edition prints.
Limited edition prints are when an artist decides on a specific number of prints available to the public.
There is a benefit to both selling limited edition and open edition prints.
Review your art business goals to determine what will work best for your art business.
How To Create Prints To Sell
There are three options available for printing artwork to sell after you have created a digital image of the work.
Print At Home – Many artists have started printing reproductions of their creations at home and sell them on their online art gallery, local craft shows, and local small businesses. Ink printers have come along way over the years and are now more affordable for artists.
Outsource Printing With A Local Printing Service – Local printing services are not as popular as they were in the past but, they are still an option for artists selling wall art online and at fairs.
Outsource Printing With A Print On Demand Sevice – Thousands of artists are now using a print on demand service to sell their art on home decor, wall art, phone cases, canvas, and other products. Popular print-on-demand services are Fine Art America, Saatchi Art, Zazzle, and Society6. We will cover more about POD sites later in this post.
To learn more visit How To Make Prints To Sell.
Where To Sell Art Prints
After you decided how you will be printing your artwork, you will need to determine where you would like to promote and sell your prints online or offline.
Below are some places you can sell artwork without depending on art galleries to represent your work.
Popular Places Artists Sell Reproductions:
Craft shows
Art shows
Fairs
Open studio events
Local small businesses
Online
Selling Prints Of Your Art At Craft Shows And Fairs
Thousands of artists are making money selling art prints while they are waiting for their original art to sell.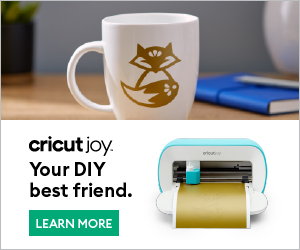 Like we have mentioned earlier, more people are purchasing fine art online than ever before, so there is an opportunity for artists to make money online and introduce their art in the online art marketplace.
However, it takes time to be ranked in the search engines and to build a following online.
It is possible to start building name recognition quicker by attending local craft shows and fairs.
To find local craft fairs in your area, visit How To Find Local Craft Shows For Crafters.
How An Artist Can Build Name Recognition At Fairs
Introduce yourself to people who visit your table
Offer business cards and brochures
Display an email sign-up list
The best way to get started selling art prints online is to start selling your fine art locally. Making a presence at your local craft shows will help you to build name recognition. The people who purchase prints will talk about your art to their friends and family.
Those people might not be local, but they will visit your website because someone referred you to them.
Related Resources:
Even though more art is being sold online than ever before, it is still a challenge for many artists to be noticed online and land a sale.
You need to build an audience, build relationships, build trust, and have images that accurately represent your work.
Therefore, it might be in your best interest to attend a few local art fairs to start getting your name out locally while waiting for the search engines to refer your site.
Open Studio Events
Hosting open studio events is an excellent way to build name recognition locally and sell some original art hanging around for a couple of years.
Offering giclee prints at an open studio event is another way to generate extra revenue from the showing. There will be people attending the event who can not afford an original painting but would be pleased to invest in a reproduction of their favorite piece.
An art collector might invest in an original and purchase prints as gifts for their family and friends.
Sell Prints Through Local Gift Shops
Take advantage of every opportunity that comes your way. If you are lucky enough to live in a small town or city with local gift shops that sell local artist's art, take advantage of it and set up a meeting with the owner or manager.
As I have mentioned earlier, it will be easier for you to build name recognition locally. People in your town would preferably support local artists like you than an artist they have never met.
Local shop owners would also prefer to support local artists because it would be a good selling point for their business.
If you want to sell your own art prints, you will have to put in some work and reach out to local shops around you.
To read more visit How To Sell Art Prints To Stores.
Coffee Shops That Sell Art
Research your area to see if any local coffee shops support local artists.
Many local coffee shops are interested in decorating their walls but can not afford to invest in original artwork.
Contact your local coffee shops and ask them if they would be interested in displaying your art on their walls, underneath the art, including a plaque with your name and contact information.
Offering your art on their walls will help local businesses to create a more inviting atmosphere with no upfront costs, and it will help you build name recognition in your area.
Enquire about selling art prints in their facility. You can decide if selling your prints on consignment or wholesale will work best for both you and the coffee shop owner.
POD (Print On Demand)
Many artisks ask "Where to get prints made of my paintings?"
Now that we have covered selling prints locally let's talk about selling art on Third-Party POD websites.
POD sites (Print on Demand) will do all of the transactions with your buyers, print the product, and ship it directly to the buyer.
You will not make as much of a profit selling your art with print-on-demand services but there are no upfront costs and you will not have to do any extra work.
To read more about print-on-demand sites visit, Print On Demand Sites For Artists – What You Should Know.
Popular POD Sites
Printful is a print on demand order fulfillment center that fulfills and ships products to customers worldwide.
It is free to set up a Printful account and they do not have a minimum order requirement or monthly fees.
You can easily integrate Printful on:
WordPress
Shopify
Etsy
Wix
Squarespace
Webflow
Ecwid
BigCommerce
Prestashop
Weebly
Amazon
eBay
Big Cartel
Wish
Magento
Storenvy
Gumroad
ShipStation
Bonanza
3dcart
Launch Cart
Are you interested in learning how to make prints of paintings on canvas?
Selling reproductions on canvas is another way to supplement your income, and many print-on-demand services offer printing on canvas.
To read more about selling canvas prints with Canva visit, Printful Print On Demand Canvas Prints – Increase Art Sales.
Fine Art America is a name known by artists and photographers around the world.
Prints are available on:
Art prints, posters, canvas art, framed art prints, metal prints, acrylic prints wood prints, paintings, drawings, photos, digital art, greeting cards, and mixed media.
Fine Art America has recently started printing on merchandise on tech items, homes decor, and bags.
The next few POD services are similar to Art Storefronts and Fine Art America. Take a few minutes to look at what each service offers before you decide on signing up for an account.
To learn how to sell prints on Fine Art America visit How To Get Started Selling On Fine Art America.
Selling framed prints, greeting cards, or learning how to sell canvas prints has never been easier with print on demand platforms like Printful and Fine Art America.
One thing that makes Art Storefronts stand out from other POD services is that they will pay you immediately after a sale.
Some POD services will pay you monthly if you have to reach a required limit before getting paid.
Orders are printed on archival-quality inks and media.
More Popular Print On Demand Platforms
Sell Your Art On Products
The POD services listed below are a little different from the ones above.
Redbubble, CafePress, and Zazzle are known for providing prints on over 100 different items like mugs, shirts, calendars, buttons, etc.
Many artists have done well selling their art designs on merchandise.
Review your art business goals to see if this is something that will benefit you.
Sell Your Art On Greeting Cards
Greeting cards have lost popularity over the past ten years. However, people are still interested in purchasing handmade greeting cards or greeting cards with artwork from their favorite artists.
There are a couple of different ways you can create greeting cards to sell.
The first way is to custom paint or draw art on greeting cards.
The second way is to print your cards at home or use a print-on-demand service like Fine Art America,
To read more about selling greeting cards, visit Printing Greeting Cards To Sell – Complete Guide.
Artist Website
If you plan on selling your online art long-term, you might want to consider owning a website.
You will have total control of your site's look, feel, and you will have the option to sell original art and prints of your artwork.
The possibilities are endless.
We recommend beginners to learn how to build a presence online with a platform like Etsy and know everything about making a WordPress site and digital marketing.
You will be better off building a business on land you own than building on rented land in the long run.
Related Posts:
Building a WordPress site is easier than you might think.
All you have to do is purchase a domain name and hosting from a hosting service like BlueHost and use their one-click WordPress Installer.
Within just a few minutes, your site will be live, and you can start designing it exactly the way you envision it to look.
WooCommerce is a free WordPress plugin that allows you to showcase and sell tangible and digital products.
You can either sell your prints via printing and shipping or integrating Printful to WooCommerce.
It is possible to sperate your art by adding different categories to make it easier for your buyers to find what they are searching for.
Selling prints of your art has never been easier, thanks to WordPress.
While you are operating your Etsy shop you can start becoming familiar with all of the tools I use for my online business by visiting Art Marketing Resource.
Related Resources:
Related Post: Sell Art Online – 16 Websites And Website Builders For Artists
Etsy
If you are starting and are not familiar with WordPress or building websites from scratch, you can start an Etsy shop very quickly and start selling original art and prints online.
Etsy is a third-party site that was created for artists to sell originals.
It didn't take long for Etsy to quickly built a large following.
Collectors around the world learned that they could find unique original art and crafts from artists worldwide.
In the beginning, Etsy would only allow artists to sell original artwork from the platform. Over time Etsy decided to enable artists to sell prints of their original art.
Art collectors will be able to view and purchase your art directly from your Etsy Shop.
Related Resource:
How To Sell Art Prints On Etsy With Printful
You will have to produce and ship the prints to your buyers.
Are you ready to start your Etsy Shop?
Related Resource:
How to Open an Etsy Store Video Tutorial
Starting an Etsy Store can be intimidating and confusing. I wanted to make it an easy process for you so you can start selling art online.
6 videos will go over everything from start to finish.
I will walk you through step by step.
There is also a PDF that you can download and print with some extra valuable information.
Video 1 Intro with PDF
Video 2 Shop Preference Page
Video 3 Name Your Shop
Video 4 Add Items to Your Store
Video 5 Select a Payment Method
Video 6 Set up Billing
Open Your Store
What Size Prints Should You Sell
Most people purchase artwork for home decor. In most cases, a buyer is searching for a specific size and color. You have nothing to lose if sell your art online with a POD service. Most POD services will produce your art in a variety of sizes depending on the size and quality of your digital image.
However, if you are selling products at a local craft show you might want to consider deciding what size prints you will offer at the event because you will be investing in prints for the show.
For more information visit, What size Art Prints Sell Best.
How To Price Your Prints
If you want to sell your art prints and make a profit you will need to become familiar with the market. Take some time to research what people are paying for art prints and what artists are charging who have a similar artistic style as you.
The information you gather will give you a good idea of where your pricing should be.
Many artists price their artwork without knowing what people are willing to spend.
After some time when their prints are not selling, they start to change the prices.
Changing your artwork's prices regularly will only confuse your audience and scare off potential buyers..
A more effective plan will be to learn how much your artwork is worth and price it accordingly.
Keep in mind that your art is only worth what someone is willing to spend.
Do not price your art with your emotions.
To create excitement, you might want to consider holding specials throughout the year.
Providing specials will help you to generate extra income while showing the buyers your regular prices.
The buyers will feel they are receiving a discount instead of becoming confused with sporadic price changes.
Consider the costs of making the prints when developing a pricing strategy.
Pricing Prints Formula
Cost of Print + Cost of Marketing (if any) + Cost of shipping (if you offer free shipping) + Proffit = Sales Price
$15 (cost of print) + $0 (no marketing costs) + $6 (shipping cost) + $20 (how much you would like to make per print) = $41 per print.
How To Make Money Selling Prints
Nobody starts a business to lose money.
It is safe to say that you are not spending all of this time learning to sell your art prints to lose money.
Take into consideration what the costs are associated with creating and selling your prints. You will also want to take into account what other artists are selling their prints for.
Make a list of all the costs for printing, marketing, and shipping prints.
If you are selling prints at a local craft show, including the fees associated with selling your art at the craft fair.
Write down the average price people are paying for prints.
Decide what price will produce a profit for you.
Keep in mind that if the costs of making the prints raise your costs higher than the average selling price, you might want to consider finding ways to lower the costs.
Related Posts:
How To Protect Your Prints
Many elements can ruin your prints even before they sell and leave your house, including sunlight, temperature, humidity, and pollutants.
Storing prints in a safe environment will protect your assets when it is time to display them at a local fair or ship them to an art collector.
To learn how to keep your prints like new read, How To Store Art Prints.
Sell Photo Prints
Many artists are earning a decent income selling photo prints.
There are many ways to supplement your income as artists, and discovering passive income strategies like selling prints will increase your revenue without increasing the hours you work.
You might want to consider selling prints of your photos if you enjoy photography.
Not only can you sell your prints to collectors, but you can also sell digital images for reference images to artists.
Online Marketing Strategies
It does not matter what platform you are going to use to sell art prints online.
To see any results, you will need to learn how to market and promote your art online.
You can have the most beautiful art globally, and if no one knows it exists, it will not sell.
Selling art online is easier than you think.
It does take work, but you do not need to have a marketing degree for you to be successful in selling your art online.
Are you new to selling art online?
You will want to become familiar with five areas so you can build a solid art business foundation.
Once you know what to focus on, your job will become easier.
Focusing and putting your energy into these five areas will separate you from your competition.
To make this learning process more comfortable for you, I came up with Sell Art Online Startup Plan.
The Sell Art Online Startup Plan is free and packed with easy to understand information to build a solid foundation for your business.
It does not matter if you would like to sell art online for extra spending money or if you are trying to build a career being an artist, you will want to take some time and become familiar with the startup plan.
Schedule sometime during the week for learning about all of the different types of online marketing strategies available.
You will not be able to learn it all in one sitting.
Learn what will be productive for your business today and build on it.
There are a few key online marketing strategies you will want to learn about to build brand awareness and drive traffic to your listings.
Selling Digital Images On Etsy
Selling prints of your paintings is a great way for you to earn extra money from a sold painting.
Another way to earn some extra money is to sell digital printable downloads on Etsy.
Etsy makes it easy to sell digital files, and once you have the listing published, there is no more involved.
To read more, visit How To Sell Digital Downloads On Etsy.
What's Next
Are you ready to make some money selling your art prints?
Don't make the same mistakes many artists are making.
Many artists think that just because they have the right image of their artwork uploaded online, and have prints to sell, people will stop what they are doing and visit your artist website.
Uploading an image of your artwork is just the first step.
The next step is to market your artwork to your target audience.
You will want to schedule some time during the week to promote your art.
Decide how much time will work best for your schedule and stick to it.
Keep in mind that artists spending time on their art marketing plan will reach more people than artists, not investing time in marketing.
Importance Of SEO For Artists Selling Prints Online
SEO is search engine optimization and is how people will discover your site in the search results.
There are on-page SEO and off-page SEO that you will want to learn about.
Many artists are afraid of SEO, and I want you to know that SEO is easy to learn and implement.
Most people visit Google or Bing to find an answer to a problem or product and type in a few words that describe what they are searching for in the search bar.
The phrase they type into search is known as keywords.
Knowing what keywords your target audience are using in search and how to optimize your blog posts and website pages with keywords are essential if you want to write content that people will discover in the search results.
If your content does not match the keywords, your target audience is using, your posts will not be displayed in the search results.
The bottom line is that your target audience will be landing on another artist's website.
How do you find what keywords people are using in Google's search?
There are free and premium keyword tools available online.
Free Keyword Tools include:
Google Keyword Planner
Google Search Console
Google Search
Ubersuggest
Ask The People
Pinterest
Premium Keyword Tools
I have tried most of them, and my favorite premium keyword tool and the one that I still use every day is Keysearch.
Keysearch will show you how many people search for a specific keyword and give you other similar keywords.
You can also find out who your competition is and what keywords they are ranking for.
Keysearch has helped me increase my website traffic because I am now only writing content that people are interested in reading, and I know what keywords they are using in search.
If you are starting your online art business or do not have the money to invest in a monthly membership, I deeply recommend reading Get Your Keywords Together: How To Do Research With Only Free Tools by Trinity Owen.
Trinity's eBook is loaded with valuable and actionable information that will help you to gather a list of keywords that will drive traffic to your website.
Final Thoughts on How To Sell Art Prints Online
Can you make money selling art prints?
Yes, you can.
Selling art online is exciting and rewarding, and selling art prints online is a great way to supplement your income while you are waiting for your original art to sell or keep earning money from art that has already sold.
All you have to do is decide is where to get prints made of your paintings and drawings, what art websites you will use to sell your prints, determine if you will sell limited edition prints or open edition prints, and learn how to market your art online.
This post explains how to sell prints as an artist and how to start selling prints, all you have to do now is take action
More Sell Art Prints Online Related Posts
Selling art prints is a great way to earn passive income from original art that has already been purchased. If you have already been selling original art online or at local fairs, learning how to sell prints will take you no time at all to learn. But before … [Read more…]
Selling art online has become easy for artists over the past few years. There are multiple website builders for creative people to sell products and services to people worldwide. Even though it is easy and affordable to start selling your art online, … [Read more…]
Packaging Artwork Safely There is nothing more exciting than seeing "You Have A Sale" in your email inbox. Selling art prints online is a great way to increase your revenue, and learning the best way to ship art prints will prevent a loss during shipping. You have total control of storing … [Read more…]