Are you finding it difficult to build an audience for your art business? If you are your not alone. Many artists are having the same struggles. In this post, you will discover some overlooked marketing strategies to build your art business so you can sell more art online and offline.
Sell More Art
Online art sales are steadily increasing over the years but so is the competition.
Online art market sales reached an estimated $4.22 billion in 2017, up 12% from the year before. This was lower than the 15% year-on-year growth rate in 2016, and 24% growth rate experienced in 2015. (Source: Hiscox)
Every day new artists are arising trying to pursue a living creating and selling art online and offline.
How can some artists make a living selling their art while other artists struggle to sell one painting?
Is it the quality of their artwork?
Is it their prices?
Is it the quality of the images they upload online?
Is it because they do not know how to market their art and build brand awareness?
Are they marketing to the wrong people?
Do they have a niche?
As you can see there are many reasons why you might be having a difficult time selling your art.
There is good news. If you work hard, spend time learning how to market your art online, be patient, and be consistent you will see positive results. You will start to notice what art marketing strategies will work best for your goals.
Overlooked Marketing Strategies To Build Your Art Business
Before you can learn how to market your artwork you will need to focus on some basics like your portfolio, telling the story behind your artwork and developing a pricing strategy.
If you are interested in learning how to increase art sales start here.
Portfolio
Let's start with developing your art portfolio.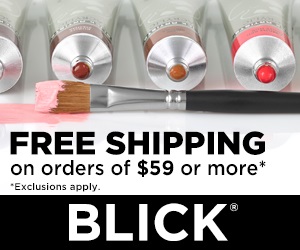 A portfolio is a collection of an artist's best work and is used by artists to showcase their work to employers which allows the employers to have an understanding of the artist's style.
Your portfolio can use for many things such as:
Your website
Your Blog
Fairs
Commissioned work
Selling in small local shops
The way for you to stand out from the crowd online is by becoming an expert in your niche.
What I mean by that is you want to focus on creating art with a particular style, medium, and theme.
It might be fun to draw or paint different subjects, but if you are trying to sell more art, you need to focus on what your strengths are.
Only add your best work when you are developing your portfolio.
Introduce your portfolio on your website, blog, social media sites, and send it to your email list.
Tell a story
If you create original artwork, you will want to share the story of the art that you created.
Many people buy art because it tells a story and reminds them of a special time and place of their life.
Art might:
Remind them of a special place they visited or lived
Remind them of a special time of their life
Remind them of someone special
Motivate them
Inspire them
Art is a visual form of communication and will be interpreted by everyone differently.
You will have a better chance of selling more art by sharing the story behind the art that you create.
What inspired you to create the art?
What motivated you to create the art?
What message are you trying to share with the art?
Connecting potential buyers to your art and your message is an effective way to build brand awareness and increase art sales.
For example, if a person is emotionally connected with your art, they will be more willing to purchase your art.
They will also become a part of your tribe and help you to build your brand awareness by sharing your art and story to their friends.
Your job is to tell the story behind the art you create so you can connect your audience to your art.
Start developing a content marketing strategy (blogging) that will attract your target audience and connect them to your artwork.
For more information on why you should start an art blog visit:
5 Ways Artist Blogs Sell Art and Why You Should Start One
Your art blog will be the fuel that generates traffic to your art listings and increases the odds of landing a sale.
Would you like to know the strategies I used to build my art blog that receives over 100,000 monthly page views? I Share it all in the 28 Day Blogging Challenge for Visual Artists eBook.
Consistent Pricing
Every artist expects that they should receive a specific amount for their artwork.
For helpful tips on pricing your art visit 10 Tips for Pricing Your Art.
It will take some time for you to figure out what people are willing to spend on your artwork. Once you find that sweet spot stays consistent with your pricing.
There is nothing that turns customers off more than prices that fluctuate every time they blink their eyes.
There is nothing wrong with increasing your prices or having a sale. The best results will happen when you are consistent and have a plan and strategy.
Do you need help developing a pricing strategy that will help you to sell more art and make a larger profit? If you do you will be interested in this Art Pricing Guide – How to Price Art to Sell eBook
Conclusion
It takes a lot of hard work to sell art online and grow a successful art business.
You can become very successful as long as you are willing to learn how to market your art business online and willing to put in the hard work.
Sell More Art – Overlooked Strategies to Build your Art Business Overview:
Create a portfolio
Share your story
Have consistent prices
You might also be interested in:
How to Become an Expert Marketing Your Art
How to Sell More Art Online Plan for Success
Did you enjoy this article? Don't forget to sign up for my free weekly newsletter.
You can also join me on:
Learn how to start, grow and monetize your online art business.
Art Business Planners
Disclaimer: This post may contain affiliate links. If you make a purchase by clicking on an affiliate link, Nevue Fine Art Marketing may earn an affiliate commission at no additional cost to you. Affiliate relationships include, but are not limited to, Bluehost, Tailwind, Skimlinks, SareASale and StudioPress. To learn more visit Affiliate Link Disclosure Policy
28 Day Blogging Challenge for Visual Artists
Pyrography by Dave Nevue
Purchase Peaceful Days Wood Burning Framed Print