Last Updated on
I started to learn how to sell art online before Facebook existed.
eBay was the powerhouse e-commerce platform, and in those days, people felt uncomfortable making purchases over the internet.
Purchasing products online was new, and providing someone they did not know with their personal information seemed taboo.
I have seen so many changes over the past years, and that might be one of the reasons I am still fascinated with selling art online. I enjoy the challenge and the small and large victories.
During the past years, I have documented all of the strategies I have learned to help make the learning process easier for you.
In this post, I am going to share with you 16 websites and website builders that will showcase and sell your artwork.
The platform you use will be the foundation of your art business. Once you have images of your art on your new online art gallery you will have to spend time promoting and marketing your artwork so people will visit your website.
Before diving into the first platform mentioned, do your research and decide what platform will work best for your business goals.
The websites and website builders highlighted below are the most popular for artists and photographers selling online.
They are not listed in any specific order.
Sell Art Online – Website Builders
To start I am going to share with you some of the most popular e-commerce websites.
These website builders will allow you to brand your e-commerce store so you can separate yourself from all of the competition who sell art online.
I will provide a brief overview of each platform. I highly recommend looking at each of the platform's features to see what the best fit is for your art business.
WordPress
Almost one-third of the world's websites are built with WordPress.
Businesses of all sizes use WordPress, even small personal blogs take advantage of all of the features WordPress offers.
Benefits of WordPress:
Flexible and Adaptable. It allows you to easily change the function of your site while your art business grows.
User-friendly. You can purchase hosting, a domain name, and have your website live in just a couple of clicks with BlueHost.
Unlimited Themes and Plugins will allow you to brand your art business and separate yourself from all of the other artists selling art online.
WordPress tends to rank higher on search engines.
WordPress has a built-in blog to help you drive more traffic to your art listings
Most themes are mobile responsive making it a more pleasant experience for your viewers looking at your site using mobile devices.
WooCommerce is a free WordPress plugin that allows you to showcase and sell products on WordPress.
Shopify
Shopify is an e-commerce platform that allows anyone to set up a store and sell products and services online.
Unlike WordPress (you only pay for hosting and a domain name), Shopify charges a monthly fee and the monthly fees will differ depending on what features you need.
Shopify provides a broad range of customizable templets that will allow you to brand your online art store without knowing code. HTML editing is optional if you are more advanced
The basic Shopify plan offers:
Online store
Unlimited products
24/7 support
Sales channels
Manual order creation
Discount codes
Free SSL certificate
Abandoned cart recovery
Print shipping labels
Weebly
Weebly is an easy to use platform that makes building a website effortlessly.
Weebly is a popular platform and is a great tool for artists who would like to build a website quickly.
Weebly's websites are optimized and guaranteed to have fast load speeds which help in search rankings.
Weebly's pricing plans range from Free to $26.00/mo.
One negative is that Weebly does not offer a high-quality management system (blog) which will make it more difficult to drive traffic to your art listings with search engine traffic.
FASO
Faso is a platform built especially for artists.
Over 12,000 artists use FASO artist websites to sell art online.
Faso offers mobile-friendly website designs, domain, email, blog, and newsletter for a monthly fee.
Pricing ranges from $8/MO – $35/MO.
There are a variety of template designs but they are not as customizable as WordPress themes.
Art Storefronts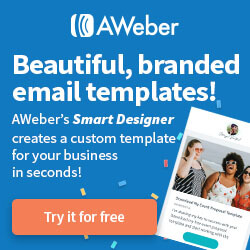 Art Storefronts offers everything you need to run your own online art gallery.
Art Storefronts Features:
Get a proper art gallery website with a buying experience that will convert the maximum amount of visitors into buyers
Get all the back-office tools you need to run your online gallery business
Get marketing education & ongoing coaching to help you acquire customers
According to Art Storefronts, artists and photographers who run their own art galleries regularly sell anywhere from $20,000 to over $100,000 per year.
Sell Art Online Websites
Below are online websites to sell art online.
The platforms below allow you to build an online gallery on their platform. These are also known as Third-party websites.
ArtPal
ArtPal is an online art gallery that allows artists to sell original art, custom framing, prints or use ArtPal's free Print-on-Demand service.
With over 136,000 artists selling art on ArtPal you can feel confident knowing that it is a reputable platform.
Start selling your art on ArtPal with no membership fees and no commissions.
Etsy
Etsy started in 2015 and has become one of the greatest creative marketplaces to buy and sell art and crafts.
Etsy allows you to set up a storefront where you can sell your art, prints or crafts.
Related Post: How To Sell Art Prints On Etsy With Printful
If you are interested in an easy way to start selling your art online, Etsy might be the perfect platform for you.
Artfinder
Artfinder is a juried gallery that showcases a selection of talented artists.
You also have a chance that Artfinder will feature you as an artist which will give you extra visibility.
Artfinder Features:
Have your art seen by a global audience of more than 500,000 art collectors.
Have control of your store, pricing, listings and receive performance stats and insights.
There is a 33% commission fee Artfinder takes for artwork sales.
Saatchi
Saatchi showcases over 65,000 artists around the world.
Creating an account on Saatchi is free plus offers secure online payments and artist protection.
Saatchi makes selling art by shipping your art to the collector for you, you only pay for the shipping costs.
Saatchi is more than an online art gallery, they also organize fairs, promote artists, and curator groups.
Just like every platform for artists, it will be difficult to have your art noticed on Saatchi with a large number of artworks posted. But if you develop a strategic online art marketing plan you could see your art sales grow on Saatchi.
Fine Art America
Fine Art America is a POD (Print On Demand) website for artists and photographers who are interested in selling prints of their artwork on museum-quality prints, canvases, frames metal prints, acrylic, and other merchandise.
Fine Art America makes it easy for you to generate more money by selling prints of your original artwork.
All you have to do is create a listing and they will do the rest.
Artplode
Artplode was created in 2014 and was designed for galleries and art dealers to buy and sell artwork. They also allow artists to sell their artwork to private customers.
There is a $60 listing fee rather than paying a commission fee when a sale occurs.
Showcase your art to potential buyers around the world and you will have complete control of the sale including the content and images of the listings as well as the ability to contact people interested in purchasing your art.
Artfire
Artfire is similar to Etsy and connects people from around the world to crafters creating unique handmade crafts.
Crafters can sell handmade goods, vintage items, and craft supplies.
Artfire is a marketplace where millions of people around the world connect to make, sell and purchase unique products.
Plans range from $4.95/MO – $40.00/MO
Amazon
Have you thought about selling your art on one of the biggest e-commerce platforms?
Amazon launched its Amazon Art section in 2013 and is a legitimate way for artists to get their artwork in front of a large audience.
You will have to be pre-approved if you are interested in selling your artwork on Amazon and if you are excepted there is a $39.99 per month shop fee plus additional selling fees.
Amazon is becoming more popular with artists and crafters so it will be difficult to have your artwork noticed but with a well-designed art marketing strategy, you might discover that Amazon might be the perfect fit for your art business.
Society6
Society6 is a print-on-demand website that allows you to sell prints of your artwork on art prints, canvases and other merchandise such as bath mats, carry-all pouches, iPad and Laptop Skins and more.
Society6 Features:
You control the rights to your work
Easy to upload images
Unlike other POD sites, you can set the prices for your art prints
There are hundreds of thousand artists and photographers uploading and selling their original artwork on over 30 premium products.
RedBubble
Redbubble is an Australian POD (print n demand) company founded in 2006 and is similar to Society6.
Redbubble is an easy to use platform for artists interested in selling prints of their artwork on a large variety of merchandise.
RedBubble Features:
Retain ownership and control of your artwork
Have total control over what you sell your art for
Handle all transactions
Print and ship products to the buyers
You collect the royalties
You do not have control setting the prices of your products.
Redbubble connects over 700,000 artists and designers across the world with millions of passionate buyers.
Rise Art
Rise Art is an online art gallery where artists can upload and sell their original art.
Rise Art Features:
Art sales, rentals, and client commissions
You have total control over how you use your profile
Art advisory service for personal recommendations
Specialized seller console
Professional framing service
Shipping and logistical support
Artist seminars and tutorials
And more….
Conclusion:
If you want to sell art online you must have a platform that showcases your artwork and allows art collectors to make a purchase.
Take a few minutes to document your art business goals.
Then look further into what each platform has to offer.
Once you have a clear vision of your objectives you will be able to make a better decision.
I do recommend owning a WordPress website if you plan on selling art online for the long haul.
If you just want to try it out you might want to consider setting up an Etsy shop.
Popular Art Marketing And Sales Tutorials
Below are some of the most famous art marketing courses that will grow your online art business:
Most Popular – How to Make a Living Selling What You Make by Megan Auman
Most Popular – Build a Successful Creative Blog by April Bowles-Olin
How to Build a Business While Learning Your Craft by Megan Auman
Pinterest Marketing for Makers & Designers by Megan Auman
Did you enjoy this article? Don't forget to sign up for my free weekly newsletter.
You can also join me on:
Learn how to start, grow, and monetize your online art business.
The Complete Blogger Template Toolkit 
OVER 450+ Templates You Need to Quickly Create Stunning, Jump-Off-The-Screen Image to Grow Your Blog-- Without Having to Learn Design!