Last Updated on
Are you trying to find different ways to build your online presence? Are you trying to sell art online and finding it difficult to drive traffic to your online art gallery? In this article, discover how to sell art on Instagram.
How To Sell Art On Instagram Best Strategies
Disclaimer: Please note that some of the links on this post are affiliate links. I will earn a small commission when you purchase a product or service from an affiliate link at no extra cost to you which helps with the costs of operating Nevue Fine Art Marketing. I will only recommend products I have used, found helpful to my art business and are companies I trust. CLICK HERE to learn more.
The internet has made it easy for artists to start a business online for little or no money.
I remember the days when I started selling art on eBay.
Back in those days, MySpace was the top social media site, Facebook was just starting, Etsy was making a presence, and blogging was just becoming popular.
There have been many changes in the past ten years and it looks like we will continue to see many more changes in the future.
Every time you turn on the computer you hear about something new that will help you to sell more art or a way to grow your audience.
This is an exciting time for artists.
You can now make a decent income from your crafts. There is an opportunity to sell art around the world for little or no upfront costs. You no longer have to rely on galleries or hire someone to promote and sell your art.
You can do it all yourself, thanks to the internet.
All you need is your computer and the will to learn new things.
Changes occur overnight on the internet. For you to stay in the game, you must take advantage of what is hot at the time.
Instagram is the new buzz. Businesses of all sizes and artists are doing very well building brand awareness with Instagram.
You might want to consider giving it a try.
Brief History Of Instagram
History of Instagram courtesy of Wikipedia:
"Instagram was created by Kevin Systrom and Mike Krieger, and was launched in October 2010 as a free mobile app, exclusively for the iOS mobile platform via the Apple App Store, but was later released for Android devices two years later, on April 3, 2012.

The service was acquired by Facebook in April 2012 for approximately US $1 billion in cash and stock. In 2013, Instagram grew by 23%, while Facebook, as the parent company only grew by 3%."
The growth of Instagram in one year is astonishing. This type of growth is something you want to take into consideration when you are developing a social media marketing plan.
What Separates Instagram From Other Social Networking Platforms
Unlike Facebook and Twitter, Instagram focuses primarily on images with little or no text.
The text is good for describing and telling the story behind art created, but there is something special about just admiring art in its purest form.
Instagram provides a place where people can appreciate art without being overwhelmed with text. It is like visiting your favorite art gallery in the comfort of your home.
However, because there is little or no text, you will have to be savvy trying to get your message across. Your story and call-to-action must be clear and to the point.
Sell Fine Art On Instagram
You must create a business account for Instagram if you are planning on using it to promote your art.
For easy to follow step-by-step instructions on how to switch to a Business Profile go to Facebook's article, How do I convert my personal Instagram profile to a Business Profile?
Marketing is all about sharing news about your products and business with your audience. As an artist, you will want to be personable, but not too personable.
Sharing images about you as an artist is fine, however, no one will be interested in seeing you eat a hotdog at the family picnic.
Show your audience who you are as an artist but keep your personal information for your personal account.
Optimize Artist Instagram Bio
Your bio is the only place where you can have a clickable link. Take advantage of this real estate.
Include a link to your online art gallery or artist blog at the top of your Instagram Page just under your name and description.
Be clear with your description and create a clear call-to-action. You want people to click on your link and visit the site you are directing them to.
Build Brand Awareness on Instagram
Instagram is a profound way for you to build brand awareness and reach a new audience.
Unlike other social media networks, you must tell your story with images. This is where your creative mind will give you an upper hand over other businesses.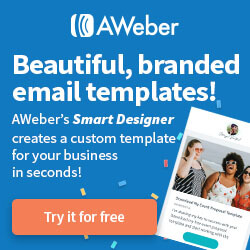 Take some time to think about how you can tell a story with your art.
Many artists do well with art-in-progress updates. Every day you can add a new image of your art-in-progress. Your followers can watch your art come alive right before their eyes.
You might be surprised to find that your art might even be sold before you complete it.
Study other businesses that are doing well on Instagram. Find out what is working well for them. Seeing how others are using Instagram to promote their business might create a spark for you.
Think outside of the box and try something no one else is doing. See how your audience reacts. If it doesn't work try something different.
Instagram Images
Your Instagram marketing strategy will only be as good as your images.
A wonderful way to save time cropping is by using an app like Camera Awesome by SmugMug.
This app takes great photos using a grid to help you follow the rule of thirds and is available for Android and iPhone.
Camera Awesome is not your only option. There are many apps that will help you to take breathtaking photos. Just be sure to use the square setting when you are taking your photo. Most digital cameras and smartphones already have this setting available. This will save you a ton of time editing and you will be sure to capture exactly what you want to post.
Instagram Hashtags
You might have heard the term hashtags before. Twitter was the social network platform that made using hashtags popular.
A hashtag is a word or phrase consisting of letters or numbers that preceded the pound sign, now know as the hashtag (#).
The hashtag categorizes content like a filing cabinet. When someone clicks on the hashtag, they will be redirected to all the posts that share the same hashtag.
You probably have noticed it is becoming more difficult reaching your audience on Facebook. As Instagram builds in popularity and more posts are being published, the odds of your image being seen without the use of hashtags are slim.
How to Add a Hashtag
It is easy to add a hashtag to your Instagram posts.
Upload an image and add any filters like you normally would.
Type # followed by text in the caption field. Make sure there is no space between the hashtag symbol and the text.
Research
Hashtags are like keywords, if you do not use the right word or phrase, you will never be found.
Take some time and research your competition to see what hashtags they are using.
Another helpful tool is to use Instagram's search. Type in a word that is relevant to your brand and niche into Instagram's search bar. Select the Tabs tab.
Instagram will provide you with a list of all the hashtags with that keyword in it.
Don't Make the Same Mistake
Many new artists think that the more hashtags they use the better. This is not the case. Only use hashtags that are relevant to your post. Someone might report you for spamming if you are using hashtags improperly.
How Many Hashtags
TrackMaven did a study that revealed how many hashtags should be included in a post.
Their study showed:
"Hashtags are an incredibly effective tactic for getting your content discovered by broader audiences. There is a strong correlation between the number of hashtags used and the number of interactions with Instagram content."
Image courtesy of TrackMaven
Read more at Everything Marketers Need to Know About Instagram Sponsored Content by Kara Burney.
You Can Now Sell Your Art on Instagram
I have just recently found out about a new website launch that allows you to sell art right from your Instagram posts. Spreesy allows you to create posts where people can purchase right on Instagram, Facebook, Twitter, and Pinterest. Within seconds you can have your physical and digital products available for sale in your Spreesy store.
There are no monthly listing fees, you will only be charged a flat 3% transaction fee on a per sale basis. You have nothing to lose.
Related Online Courses:
Hype Your Brand on Instagram by Sue B. Zimmerman
Growing Your Audience on Instagram by Pei Ketron
You might also be interested in:
Popular Art Marketing Courses
Are you ready to take your art business to the next level?
Investing in marketing courses and tutorials will maximize your profit and speed up the growth of your business.
Below are some of the most popular art marketing courses that will grow your online art business:
Most Popular – How to Make a Living Selling What You Make by Megan Auman
Most Popular – Build a Successful Creative Blog by April Bowles-Olin
How to Build a Business While Learning Your Craft by Megan Auman
Pinterest Marketing for Makers & Designers by Megan Auman
Conclusion:
Social media has made it possible for businesses of all sizes to build brand awareness.
You might want to consider joining your fellow painters on Instagram as well as your favorite drawing artists.
Instagram is a unique platform that is continuing to grow both in popularity and functionality. You can now upload videos and have a slideshow of up to 10 images per post.
One thing I would like to mention is that there is no guarantee. You will have to find out if Instagram will work for your niche.
Dedicate a time where you will give it a shot and review the results. If it is working for you keep going, if you are seeing no results move on to something new.
28 Day Blogging Challenge for Visual Artists
Are you ready to start building an online presence?
Available on Amazon or Download your copy today.
The Productive Artist How to Live Your Dreams
The right mindset and time management skills are essential for any business. These topics are often not talked about but are key elements for your success. You will learn how to have a winning mindset and time management skills necessary for operating a successful art business.
Available at Amazon or Download your copy today.
Get More Done in Less Time The Part-time Artist
Proven strategies that will help you to get more work done in less time so you can sell more art and earn more money.
Available at Amazon or Download your copy today.
Did you enjoy this article? Don't forget to sign up for my free weekly newsletter.
You can also join me on:
Learn how to start, grow and monetize your online art business.
The Complete Blogger Template Toolkit 
OVER 450+ Templates You Need to Quickly Create Stunning, Jump-Off-The-Screen Image to Grow Your Blog-- Without Having to Learn Design!