Are you finding it impossible to sell your art online? Do you spend hours a week on Facebook and Instagram to only be rewarded with "likes" and "shares"? Maybe it is time you start putting your energy into a strategy that has been proven to work time and time again. In this post, I am going to share with you 9 effective tips on how to sell your art blogging.
If you are new to blogging I would like you to start by reading how to run a successful art blog. This post will provide you with all of the basics you will need to build a solid foundation for your artist blog.
9 Effective Tips On How To Sell Your Art Blogging
Disclaimer: Please note that some of the links on this post are affiliate links and will be clearly marked as so. I will earn a small commission when you purchase a product or service from an affiliate link at no extra cost to you which helps with the costs of operating Nevue Fine Art Marketing. I will only recommend products I have used, found helpful to my business and are companies I trust.
Are you finding it difficult to stay on top of all the tools available on the internet to sell your artwork?
Some popular places that artists sell their original art online are Weebly (affiliate link) Etsy, eBay, and a personal artist website.
Related Post: 15 Places to Sell Art Online and Make Money
There are an abundance of POD (Print On Demand) sites available for artists wishing to sell prints of their artwork.
Related Post: POD Websites How To Increase Art Sales
Then there are social media platforms. You will find artists showcasing their art on all of the most popular social media sites like Facebook, Twitter, Instagram, SnapChat, YouTube, and Pinterest.
Related Post: 7 Effective Social Media Tips for Growing Your Artist Brand 
If you are interested in selling your art online you will have to decide on what platform you will be selling your artwork on, if you will be selling prints and how you will be building an online presence.
Deciding on a platform to showcase your artwork is the first step. After you have uploaded your images on your site you will have to work on attracting your target audience to your listings. If you fail to do so your artwork will be collecting dust in your studio.
Related Post: How to Find Your Target Audience in 3 Easy Steps
How can you find time during the day to promote your art on all of the social media sites, answering emails, sending newsletters and writing blog posts?
You can't unless you plan on spending 12 hours in front of your computer.
The only thing you can do is to identify what tasks produce the best results.
What actions guide you towards your goals?
If you would like to have more likes and shares on your Facebook posts, you will need to spend more time on Facebook.
If you would like to have more likes on your Instagram images you will have to upload more images to your Instagram account.
If you would like to put more money in the bank from selling your art you will have to spend more time promoting your brand and driving traffic to your art listings.
Related Resource: Create an Artist Brand Workbook
Many artists are overlooking the power of blogging and spend all of their time on social media only to be discouraged because they are not selling their art.
Your artist blog will be the fuel that drives a tremendous amount of traffic to your art listings. 
Art Blogging Benefits
Blogging will help you sell your art and increase your audience much more than any other tool on the internet.
Social media post lifespans are only hours; your blog posts will live for as long as you have your blog live.
People can search for information on your blog via google search.
People can purchase off of your blog.
People trust blog content over advertisements.
Social media sites are for socializing, people visiting blogs are looking for information and purchasing.
Related Post: 10 Reasons Artists Should Start Blogging
Are you ready to create a blog that will drive traffic to your art listings?  Read Artist Blog Startup: Step By Step to have your first artist blog up and running in no time.
Tips On How To Sell Your Art Online
Now that I have explained the importance of owning a creative blog I would like to share with you some strategies I have implemented over the past few years that have helped me to generate almost 100,000 monthly page views. 
I have not only seen an increase in monthly page views but I have also seen an increase in my art sales.
You will have the same success as long as you focus on your goals and implement strategies that match your goals.
Related Resources:
How to Write Goals You Can Achieve Workbook
Get More Done in Less Time The Part-time Artist eBook
Know Your Artist Blog Objectives
You can not accomplish anything if you do not have a vision of what you want.
How do you think a painting will turn out if you do not have an idea or a vision before you start?
It might turn out to be a masterpiece but the odds of that happening are slim.
If you do not know what your destination is how can you develop strategies that will guide you there?
Here are some ways goals will improve your Focus:
Goals trigger behavior
Goals guide your focus
Goals sustain momentum
Goals align your focus
Goal setting promotes self-mastery (Source Jeff Boss Forbies)
Take a few minutes now to start writing down some goals you have for your blog.
Do not be too concerned about writing the perfect goal. They don't exist. Just write a few things you would like to accomplish in the next 4-6 months.
After you have them written start to decide on what actions will help you to accomplish those goals.
For example, if one of your goals is to increase your traffic by 10% over the next month, start implementing some strategies that will help you to increase your traffic.
Related Resource: How to Write Goals You Can Achieve Workbook
Related Post: Know Your Artist Blog Objectives To Create Killer Content
Art Blog Ideas
Are their times when you find it difficult to think of things to write about?
Everybody who writes will have a time when they have writer's block.
Here are some tips for Battling Bloggers Block by Darren Rowse:
Change your blogging environment
Keep an idea Journal
Just write
Read what other bloggers are saying
Combine two disconnected ideas
Start with a need
Take questions
Flip an idea
Collaborate with other bloggers
Set a deadline
Take a break
Stimulate your mind
Find your golden hour
Comment on other blogs
Read your archives
Macro and Micro posts
Write in a different voice
You can read more by visiting Battling Bloggers Block.
Another way to prevent writer's blog is by being prepared.
Create a list of topics you would like to write about that will compliment your brand.
Start with a generic idea and keep building off of it. This technique is known as masterminding. Before you know it you will have so many ideas it will be difficult to find time to write them all.
Here is an example of how it works.
Let's say for example you are known for painting birds.
One category for your art blog will be "Bird Paintings"
You can then take that idea and branch off of it almost like a spider web.
Bird species – Songbirds, Birds of Prey
Native birds – Ruby-Throated Hummingbird, Northern Cardinal, Baltimore Oriole, American Robin
Exotic birds – The Rainbow Lorikeet
Bird watching 
Inspirational bird images
You can easily see how you can start to come up with a large list of ideas to write about.
The list you create will not only help you to prevent writer's block but you will also be writing about topics that will attract your target audience.
Now you might be asking yourself, "Why should I be writing about all of the different species of birds if I paint birds?"
That is a good question.
Writing about all of the different species of birds will attract people who are interested in or have a passion for birds. These are the people who will be interested in purchasing your artwork.
People who love birds might not think about purchasing a bird painting or even doing a search for bird paintings but when they land on your site and they read the valuable post you have written, they will see your artwork and they will remember you.
If you provide enough value they will continue to visit your site and when they are ready to make a purchase they will buy from you because you have made a connection with them.
Related Posts:
How To Create Post Ideas That Generate Blog Traffic
How To Brainstorm Blog Ideas For More Studio Time
6 Types of Art Blog Posts That Work
Blog Structure
Now that you have created a list of blog ideas, you will want to learn how to structure your post so it is easy for your readers to consume from a PC or mobile device.
Writing blog posts is so much different from what we were taught in school.
Content may be king, but if you don't optimize your blog content in a way that Google likes, your readers will never find it. (Source: Problogger)
When you are writing blog posts you are no longer just writing for the reader but you are also writing for the search engines.
The keywords that you target will determine who will find your post.
Related Post: Keywords – Generate Traffic to Your Art Gallery
Tips for writing for your readers:
Easy to understand verbiage.
Short sentences.
Short paragraphs.
Plenty of white space.
Highlight key points.
Separate text with images.
Stick to the point you are trying to make.
Tips for writing for the search engines:
Proper use of keywords.
Headings
Images
Internal links
Outbound links
Meta description
Related Resources: 
Optimize Art Blog Posts for Search eBook
Art Blog Titles
You are spending a large amount of time writing posts that will attract your target audience.
No matter how valuable your content is, it will be useless if nobody reads it.
Crafting a title that will encourage people to click on is an art.
Tips for writing blog titles:
Make it engaging
Set the right expectations
Keep it short and sweet
Include a keyword but don't go crazy (Source: Matt E Lindley Verve Blog)
Unfortunately, there is no secret formula that will guarantee a perfect title that everyone will click on.
Take some time to write a few different titles for the posts you write.
Read them and ask yourself, "What title would make me click to read more?"
Related Post: How To Write Great Titles That Generate Blog Traffic
Blog length
There are many arguments on how long posts should be to generate traffic.
Why does blog length matter?
There are two reasons why you will want to focus on blog length and they are your reader and the search engines.
First, let's talk about your readers.
Your readers will turn into loyal collectors of your artwork if you can connect with them.
How can you connect with your readers? 
You connect with a reader by being personable, entertaining and provide a solution to a problem they might have.
How do you write for the search engines?
Writing SEO friendly posts will help your articles to be found online by your readers.
Related Post: What is – SEO Basics for Artists Selling Online
There are hundreds of algorithms that affect the PageRank of a post.
PageRank is an algorithm used by the Google search engine to measure the authority of a webpage. While the details of PageRank are proprietary, it is generally believed that the number and importance of inbound links to that page are a significant factor. (source: Techopedia)
Post length is one of the factors that affect Pagerank.
Google's mission is to provide the best information available to its readers.
The more details a post has about a specific topic the longer it will be. This is why it is said that longer posts rank higher in the search.
The problem most writers encounter is that they start to focus on the word count instead of the readers.
If you lose your readers attention because you are filling your posts will filler words they will just leave your site and it will tarnish your brand.
The other side of the coin is that if you write a post that contains 100 words, your post will never be ranked.
The solution, write for your readers and provide them with as much information needed about the topic you are writing about.
Related Post: How Long Should Your Artist Blog Post Be
Subheadings
Subheadings are a great way for you to keep your posts easy to read.
Some people are just looking for specific information.
Breaking up your posts with subheadings will make it easier for your readers to find what they are searching for.
Steps For Writing Blog Posts
If you are not careful, you could end up eating more hours in the day on marketing that you would have wished for. Having schedules and plans will help you be more productive and make our time more valuable.
Writing Blog Post Guide:
Have a vision
Create a brand
Create categories that support your brand
Create a list of blog topics
Schedule time to write
Related Post: Steps For Writing Blog Posts
Promote Your Blog Posts
After your blog post is written your job is only half done. You will need to spend some time promoting your work.
Related Post: How To Promote Blog Posts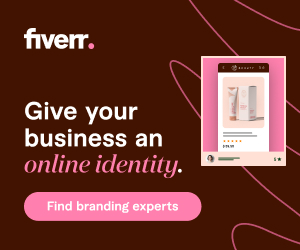 Disclaimer: This post may contain affiliate links. If you make a purchase by clicking on an affiliate link, Nevue Fine Art Marketing may earn an affiliate commission at no additional cost to you. Affiliate relationships include, but are not limited to, Bluehost, Tailwind, Skimlinks, SareASale and StudioPress. To learn more visit Affiliate Link Disclosure Policy
Conclusion:
Building brand awareness online will take time and a lot of work.
Your artist blog will be the fuel that drives traffic to your art listings.
If you are new to selling art online visit Sell Art Online Startup Plan
9 Effective Tips On How To Sell Your Art Blogging Overview:
Art Blogging Benefits
Know Your Artist Blog Objectives
Art Blog Ideas
Blog Structure
Art Blog Titles
Blog Length
Subheadings
Steps For Writing Blog Posts
Promote Your Blog Posts
28 Day Blogging Challenge for Visual Artists
Are you ready to start building an online presence?
Available on Amazon or Download your copy today.
The Productive Artist How to Live Your Dreams
The right mindset and time management skills are essential for any business. These topics are often not talked about but are key elements for your success. You will learn how to have a winning mindset and time management skills necessary for operating a successful art business.
Available at Amazon or Download your copy today.
Get More Done in Less Time The Part-time Artist
Proven strategies that will help you to get more work done in less time so you can sell more art and earn more money.
Available at Amazon or Download your copy today.
Did you enjoy this article? Don't forget to sign up for my free weekly newsletter.
You can also join me on:
Learn how to start, grow and monetize your online art business.
Art Business Planners