Disclaimer: This post may contain affiliate links. If you make a purchase by clicking on an affiliate link, Nevue Fine Art Marketing may earn an affiliate commission at no additional cost to you. Affiliate relationships include, but are not limited to, Bluehost, Tailwind, Skimlinks, SareASale and StudioPress. To learn more visit Affiliate Link Disclosure Policy
Reproduction Printing Or Print
Multiple revenue streams help artists generate extra income when original art sales are down. NFAM has numerous articles that talk about the different ways an artist can generate money from their creative side.
One of the easiest ways an artist can earn extra money is by selling reproductions of an original painting or drawing, but what do you call it, a reproduction print or an original print?
In this post, we are going to explain the difference between reproduction printing and printmaking so you can title your art correctly.
The Word Print
When referring to artwork, the word print could be used to describe individual prints made by hand (printmaking) or a digital reproduction (fine art prints, giclee prints). The word "print" used for photography is a digital reproduction of a photograph.
What is Printmaking
Printmaking is an art form.
Printmaking is when an artist transfers an image from template onto another surface. Popular surfaces used for printmaking are paper and fabric.
Printmaking techniques include engraving, etching, lithography, and woodcut.
An artist creates the template on either wood, glass, or metal, then inked and pressed on another surface to create the print.
The artist can either sell the prints as an open edition or a limited edition.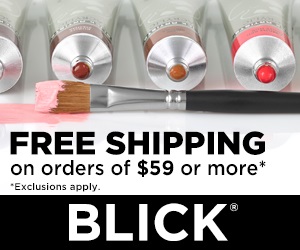 Edward Calvert
The Brook 1829
Wood engraving print image Courtasy of Tate
Frontispiece, etchecd by F.C. Lewis published 1820
Courtesy of Tate
You might be familiar with Pablo Picasso's 1946 lithograph Jug and Scull.
These are all examples of printmaking and are sold as prints.
What Is A Reproduction Print
A reproduction is making a copy of a type of artwork, including paintings, drawings, and digital art. Unlike printmaking, there are no creative prosses creating art on a matrix.
The only creative process is the creation of the painting, drawing, or digital art.
Reproductions are created with a printing machine usually with archival ink on fine art paper from a digital image of the original art.
Reproductions are commonly called fine art prints or giclee prints.
Giclee prints and fine art prints can also be sold as open-edition and limited edition. 
Here is an example of a giclee print of one of my pastel paintings created in 2019.
Southern Belle Dog Pastel Painting Giclee Print
Dave Nevue 2019
What Is The Difference Between Reproduction Print And Original Print
An original print (printmaking) is a form of art. An art reproduction print is a copy of original art.
Final Thoughts On Prints
Oscar- Claude Monet (1840 – 1926) is a famous French painter who created beautiful landscape paintings by studying how light reacts to colors caused by daily and seasonal changes.  
Reproduction Prints available at clauremonergallery.org
Pablo Picasso (1838 – 1913) is a well know artist who created some fantastic lithograph artwork.  Picasso is more known for his paintings and drawings. View his masterpieces at pablopicasso.org.
Monet created original paintings that are now being reproduced and Picasso created prints with lithograph and original paintings and drawings.
Both well known artists build a name by creating art with different mediums.
When selling your artwork use the title that best describes your products.
If you are creating prints with lithograph. woodcuting, egraving or etching name them as prints.
If you are reproducing original paintings, drawings or digital art call them giclee prints or fine art prints.
More Relates Art Prints Articles