5 Reasons You Should Promote Yourself as an Artist
Being an artist can sometimes be a lonely task. It takes time, dedication, and effort to create art that you're proud of, but we often question whether it's even worth the work.
After all, if nobody knows about your artwork and you don't have anyone to share it with – what is the point?
As artists, however, one of the most important things we can do for our careers is to promote ourselves and our art business.
Fortunately, many tangible benefits come from self-promotion and art marketing, making investing in yourself worthwhile.
In this blog post, we'll look at 5 reasons why promoting yourself as an artist should be part of your creative journey. Read on to learn more!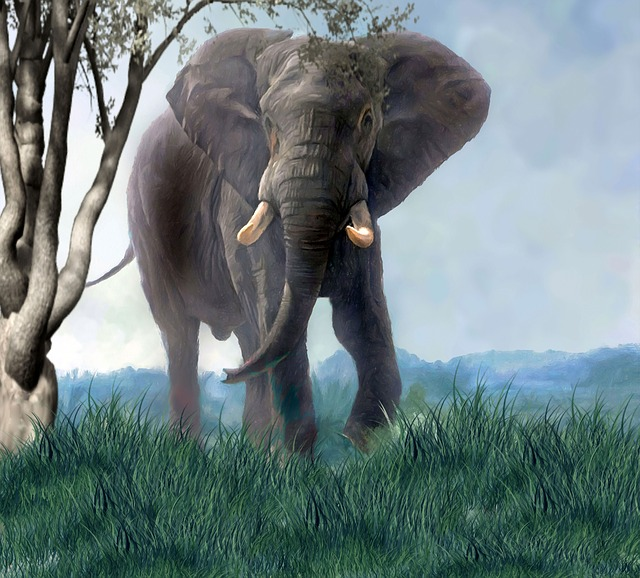 Disclaimer: This post may contain affiliate links. If you make a purchase by clicking on an affiliate link, Nevue Fine Art Marketing may earn an affiliate commission at no additional cost to you. Affiliate relationships include, but are not limited to, Bluehost, Tailwind, Skimlinks, SareASale and StudioPress. To learn more visit Affiliate Link Disclosure Policy
1. Promote Yourself To Get More Exposure
It's no secret that artists need a platform to showcase their art and engage with their target audience to have any meaningful impact in the creative industry. Promoting yourself as an artist is crucial if you want to gain more exposure and grow your following to expand your work's impact.
By leveraging social media or curating an online portfolio, you can bring additional eyes onto your craft, build up a more extensive network, and create job opportunities for yourself. Life as an independent artist is always a journey. Still, if you can spread the word about yourself and establish yourself as an entity in the online landscape, there will be no limit to how many potential customers you can reach and inspire.
How To Promote Your Personal Brand
1. Get a Website
In today's digital age, one of the best ways to promote yourself as an artist is to have a website or upload your art on online galleries. A website allows you to showcase your work to art lovers worldwide and can help you to attract new clients or customers. You can also use your website to sell your artwork or promote upcoming events.
Related Post – Best Squarespace Templates For Art Websites
2. Use Social Media
Another great way to promote yourself as an artist is to use social media. Social media platforms like Facebook, Twitter, and Instagram allow you to reach your ideal customer with minimal effort. Make sure to post regularly and share exciting or engaging content that will capture people's attention. Take advantage of scheduling tools like Tailwind to schedule posts on Instagram and Pinterest.
Related Post – 10 Social Media Marketing Tips Every Artist Must Know
3. Attend Art Fairs and Festivals
Art fairs and festivals are great opportunities to meet new people and promote your work. When setting up your booth or display, be sure to include information about who you are and how people can contact you. You can also hand out business cards or flyers with information about your website or social media accounts. Creating business cards is easy and affordable with Canva.
Related Post – How To Get A Stall At A Craft Fair
4. Give Talks or Presentations
Giving talks or presentations is another excellent way to promote yourself as an artist. You can give talks at schools, community centers, or art galleries. This is an excellent opportunity to share your work with others and to talk about your process and inspirations.
5. Write Articles or Blog Posts
Writing articles or blog posts is another excellent way to promote yourself as an artist and generate more sales. You can write about your work, your process, or your inspirations. This is a great way to share your knowledge and expertise with others and to attract new readers or viewers
Related Posts – 10 Reasons Artists Should Start Blogging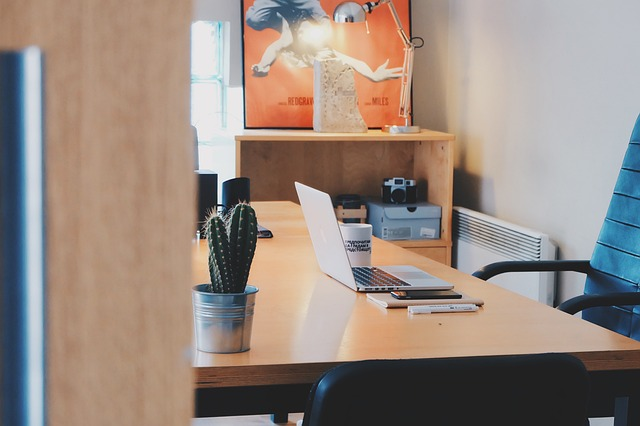 2. Show Off Your Work And Build A Portfolio
Another good reason to promote yourself is that it will help you build a portfolio. A portfolio is essential for artists because it helps to showcase their work and skills. It also helps establish you as an artist, making it easier to sell your artwork.
When you're building a portfolio, be sure to include high-quality images of your work and a bio and artist statement. You can also provide video content of you working on your art or interviews with you about your work.
Tips for Building a Portfolio
When promoting your artwork, having a well-organized and professional portfolio is essential.
Here are six tips for building an effective portfolio:
Choose the Right FormatYour portfolio can be in any format you like, but choosing one that will showcase your work in the best possible light is essential. A digital portfolio is an excellent option because people can see your art online, but you can also go with a traditional print portfolio if you prefer.Squarespace offers multiple templates that are perfect for art portfolios.
Start with Your Best WorkWhen putting together your portfolio, leading with your most substantial pieces is important. Showcasing your best work will help make an excellent first impression and show potential clients or galleries what you're capable of.
Be SelectiveDon't try to include every artwork you've ever created in your portfolio. It's essential to be selective and only include the pieces that best represent your style and skills.
Use High-Quality ImagesMake sure to use high-quality images of your artwork when putting together your portfolio. High-quality images will help ensure that your work looks its best and makes a good impression.
Related Posts – Best Digital Cameras For Photographing Artwork
Use a Professional DesignYour portfolio should look professional and polished, so use a design that reflects that. This means using clean and simple fonts, well-organized layouts, and appropriate visuals.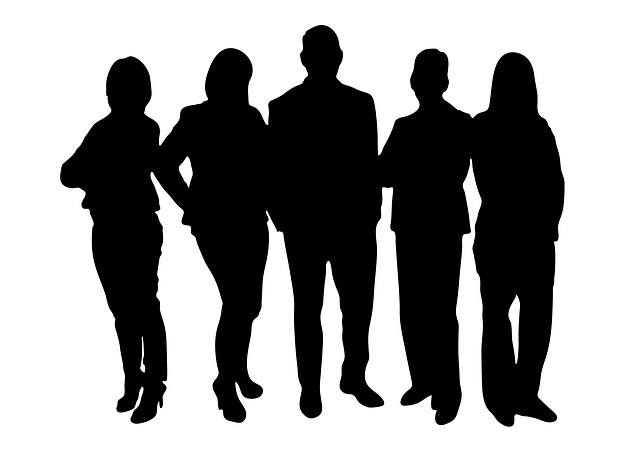 3. Connect With Other Artists
To be successful as an artist, you must promote yourself and your work. One of the best ways to do this is by connecting with fellow artists.
Networking with other artists can help you learn from their experiences, get feedback on your work, and find new opportunities. It can also help you build a support network of people who can help promote your art and connect you with potential clients or patrons.
So how do you go about networking with other artists?
Here are a few tips:
Attend Art Events
Attending art events is a great way to meet other artists and learn more about their work. It's also an excellent opportunity to promote your art.
Join Artist Forums and Groups
There are several online forums and groups where artists can connect. This is a great way to get feedback on your work, learn about other artists' experiences, and find new opportunities.
Follow Other Artists on Social Media
Following other artists on social media is a great way to stay connected with them and see what they're working on. It can also be a great way to get feedback on your work.
Visit Art Galleries and Museums
Visiting art galleries and museums is a great way to see the work of established artists and learn more about their techniques. It can also be a great way to find new inspiration.
Attend Art Classes
Attending art classes is a great way to learn from experienced artists and improve your skills.
4. Connect with Art Collectors
When you promote your art, you open yourself up to new opportunities for connecting with art collectors. These ideal collectors may be interested in purchasing your artwork or commissioning you for a new piece.
Art can be a passion that is not only shared but also exchanged. Artists can connect with art collectors worldwide to build relationships and introduce their work to a broader audience. Using social media networks such as Instagram, artists can share their artwork, making direct contact with local and remote art buyers. Through email campaigns and artist websites, they can create an exciting portfolio of work to showcase while sharing brief descriptions or stories behind each piece. Participating in open studio events or group gallery shows can also help artists build relationships with existing and potential clients. Ultimately, taking advantage of all available marketing platforms and finding creative ways to promote their work will help artists become successful when connecting with ideal customers around them.
Related Post – How Cakemail Can Increase Online Art Sales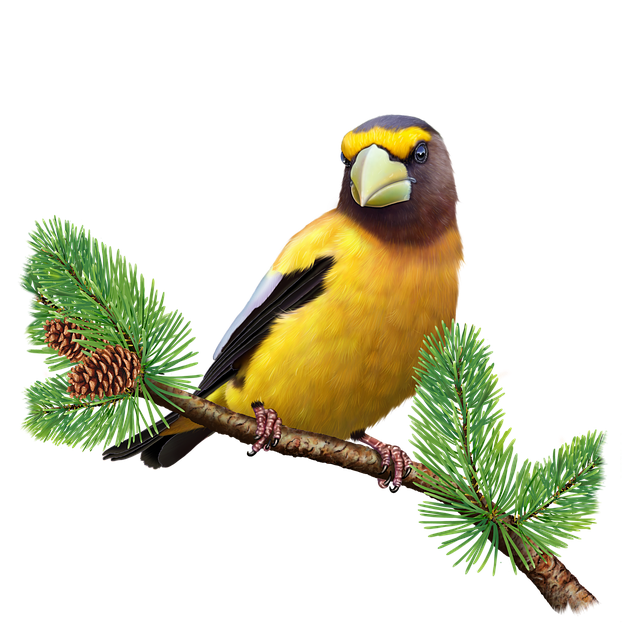 5. Get Feedback On Your Work
Artists may be looking for helpful feedback to refine their work, and there are a few ways to get it. First, consider attending an art exhibition or critiquing group with other artists. Besides providing the input you need, it can also serve as motivation from seeing others create! Other approaches include sharing your work on artist forums and social media platforms. Sites like Tumblr and Reddit have large communities of art enthusiasts who are willing to give honest critiques. Finally, don't discount friends and family; they may not be professional critics, but they can offer an outside perspective that's still valuable. If you're serious about honing your craft, cultivating feedback is critical — and these methods are great places to start.
Conclusion
Promoting your work and yourself as an artist is a great way to gain exposure. Consider how people think, what they like, and where they are in their decision-making process (e.g., top of funnel vs. bottom of lead).
Promoting Art FAQs
How can I promote my art to the right people?
It's essential to consider your target audience when promoting your artwork—promoting your work in places where your target audience is likely to be.
What are some practical ways to promote my artwork?
There are many ways to promote your artwork, including online and offline. Some effective online methods include creating a website or blog about your artwork, setting up a social media profile, and using search engine optimization techniques.
Offline methods include exhibiting artwork in galleries and museums, participating in art fairs, and selling prints.
What should I do if I don't have any experience promoting my artwork?
If you don't have any experience promoting your artwork, it may be a good idea to get help from an experienced professional. Many agencies offer marketing services specifically for artists. Alternatively, you could consider joining an artist group or forum where you can get advice from other artists.
Related Posts:
10 Effective Strategies For Promoting Art That Increase Sales
How To Make An Online Art Portfolio
10 Ways Your Website Will Help Your Art Career
Promoting Art Online: Strategies That Work
How To Start An Online Art Business