Would you like to draw realistic drawings, just like the drawings you see online from some of the best artists around the world? Are you trying to make your drawings pop off the drawing surface with three-dimensionality and realistic form? In this post, I am going to share with you some realistic drawing tips that will make your drawings come to life.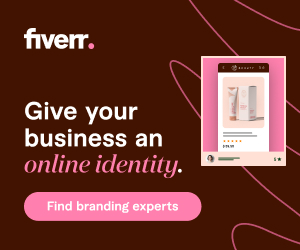 Disclaimer: This post may contain affiliate links. If you make a purchase by clicking on an affiliate link, Nevue Fine Art Marketing may earn an affiliate commission at no additional cost to you. Affiliate relationships include, but are not limited to, Bluehost, Tailwind, Skimlinks, SareASale and StudioPress. To learn more visit Affiliate Link Disclosure Policy
By the end of this post, you will know these realistic drawing tips …
Importance of a reference image
Best drawing supplies
How to protect your drawing surface
How to sketch accurate proportions
How to create smooth values with graphite
Realistic drawings start with observing the subject you are drawing. Developing observational skills and learning the fundamentals of art is a skill that can be learned with practice.
Fundamentals of art:
Value – is the lightness or darkness of a color.
Form – is three-dimensional and has length, width, and depth.
Proportion – refers to the relative size of parts of a whole.
Perspective – represents three-dimensional objects on a two-dimensional surface. Perspective creates an illusion of depth and space.
Composition – is the arrangement and placement of visual elements in a work of art.
Color (Graphite drawing uses the greyscale)
Realistic Drawing Tips
Studying the fundamentals of art is only one piece of the puzzle.
You will have to practice drawing smooth value changes and proportions to be able to create the illusion of form and perspective.
The realistic drawing tips outlined below will help you to enhance your drawing skills quicker.
Always remember that practice makes perfect.
Schedule drawing time every week.
The more you draw the better you will be at drawing what you see.
High-Quality Reference Image
Your drawing will only be as good as your reference image.
It is impossible to draw a detailed drawing if the reference image is grainy or has terrible lighting.
A few years back, I was being commissioned to draw dog portraits.
There was a time when I was so busy that I had a two-year wait.
The problem that I faced was that people were emailing me unusable reference images.
Even though I explained that I needed a high-quality image, I was receiving low-resolution images with terrible lighting.
I can understand that a person who is not an artist doesn't understand the importance of a high-quality image for a realistic drawing.
In their mind, they see their loved ones. As long as the image is not blurry, they think it is high-quality.
After a few years, I had to stop taking commissioned work because I was spending too much time trying to crop images and ask clients for different photos.
I have recently started taking commissioned work again but I will only work with one client at a time. This makes the process a little easier to deal with.
While I was not taking commissions, I found a site that sells wildlife reference images to artists at a very reasonable price.
The quality of the images are breathtaking and you will have the rights to the image after you purchase them.
The site is Wildlife Reference Photos For Artists.
If you are looking for beautiful wildlife reference images, I highly recommend Wildlife Reference Photos For Artists.
Once you have your reference image, you will want to take some time to crop it.
I use Photoshop to design my compositions.
An easy way to design composition is to follow the rules of thirds.
Here is a great video that explains the rule of thirds.
Once I have the composition correct, I will print the image several times.
Because I draw using the grid method, I print two images in color.
Then I change the image to black and white and print out several different prints with lighter and darker balances.
The different images allow me to see where the darkest darks are and where the lightest lights are.
Know Your Drawing Tools
I have been drawing for over 40 years, and I have experimented with a large variety of drawing supplies in search for the best professional drawing tools.
There are pros and cons for all drawing supplies, and you will want to discover what works best for you.
The good news is that drawing supplies do not cost a lot of money, so it will be easier to try different drawing tools.
Have you heard of Blicks art supplies?
I discovered Blicks about ten years ago.
Blicks is an art supply store that also sells supplies online.
Blicks have the best prices, shipping costs (they offer free shipping if you purchase over a certain amount), and I never been disappointed with the quality of products I bought from them.
Below is a list of all the drawing supplies I use every day:
Drawing Tools
I purchase all of my art supplies from Blicks.com. They have great prices, free shipping if you spend a certain amount, and ship items quickly.
Drawing Paper
Blending
Shading Pencils Set
Value Finder
Erasers
Extras
After you have discovered what your favorite drawing tools are, you will want to use them.
Even when you are practicing or just sketching, use the drawing tools you will use for your Drawings. This is one of the best realistic drawing tips I can give you.
It is so important to know what your drawing tools will do.
Protect Your Drawing Surface
Graphite is a delicate medium to work with.
Graphite can:
Be messy
Be transferred to different areas of your drawing surface from your hand or protective paper
Become imposable to make soft value changes if the drawing surface becomes soiled
Create a shine
Smudge easily
It is important to protect your drawing surface from beginning to end.
Tips to protect your drawing surface:
Buy your drawing paper online. If a person touches the drawing paper you purchased in a local art store, the paper will be ruined. You will not be able to create smooth values on the soiled paper.
Handle your paper by the edges where you will not be drawing.
Wash your hands before drawing.
Place a piece of paper between your hand and the drawing surface to prevent your hand from smudging the drawing and transferring oils from your hand to the drawing surface.
Move the protective paper by lifting it then placing it where you want it.
Keep your drawing in a safe place between drawing sessions. I can not tell you how many drawings I had ruined because my cat jumps on my drawing table when I am not around.
Accurate Proportions
Make Sure Your Proportions Are Accurate.
A realistic start with a strong foundation and that foundation is accurate proportions.
It does not matter how many hours you spend on shading your subject if the proportions are off the drawing will look off.
You could draw the most beautiful fur of a dog but if the eyes are not placed in the right spot, the drawing will be ruined.
Lightly sketch your subject with a 2H pencil.
Do not press too hard with the pencil and do not make the sketch too dark. You will want to be able to make adjustments as you go along.
I use the gid method for all of my drawings.
You can see a video tutorial on how I use the grid method to make make the proportions of the subject I am drawing accurate.
The video also goes over how to layer the graphite to make smooth values that make your drawings pop off the drawing surface.
Work From Dark To Light
Always work from dark to light and layer the graphite slowly.
The realistic drawings that you admire take many hours to create.
Do not rush the process.
Smooth values are created by adding multiple layers of graphite on the drawing surface.
Every grade of pencil will produce different values.
A 2H pencil will produce a lighter ling than an HB pencil. An HB pencil will create a lighter line than a 2B pencil.
H Pencils are harder leads and create lighter lines.
B pencils are softer leads and will create darker lines.
It is essential to start with a harder lead because you want to condition the drawing surface.
A softer lead will not reach the valleys of the tooth of the paper and will leave little white dots. The white dots will ruin the drawing and make it look more like a sketch.
Start with a hard lead like a 4H or 2H pencil and work from dark to light.
Lightly add layers and work from the darkest area and work toward the lightest area.
Observe where the darkest areas are from your reference image.
I cover how to create smooth values in the video above.
Conclusion:
I hope you enjoyed these realistic drawing tips.
The most important thing to remember when you are drawing realistic drawings are:
Use a high-quality reference image
Use high-quality drawing tools
Protect your drawing at all times
Make sure the proportions are accurate
Work from dark to light
Layer the graphite slowly
practice
Popular Art Marketing And Sales Tutorials
Below are some of the most famous art marketing courses that will grow your online art business:
Most Popular – How to Make a Living Selling What You Make by Megan Auman
Most Popular – Build a Successful Creative Blog by April Bowles-Olin
How to Build a Business While Learning Your Craft by Megan Auman
Pinterest Marketing for Makers & Designers by Megan Auman
Did you enjoy this article? Don't forget to sign up for my free weekly newsletter.
You can also join me on:
Learn how to start, grow, and monetize your online art business.
Art Business Planners