Pros and Cons of Selling Art on eBay
Are you an artist looking for a new way to sell your work? eBay may be an excellent option for you.
In this blog post, we'll take a look at the pros and cons of selling art on eBay. Whether you're just starting or looking for a new way to reach more buyers, read on to learn whether eBay is the right platform for you.
Disclaimer: This post may contain affiliate links. If you make a purchase by clicking on an affiliate link, Nevue Fine Art Marketing may earn an affiliate commission at no additional cost to you. Affiliate relationships include, but are not limited to, Bluehost, Tailwind, Skimlinks, SareASale and StudioPress. To learn more visit Affiliate Link Disclosure Policy
What is eBay
eBay is a website where people can buy and sell items. It's an online auction platform where people can bid on things, and the highest bidder wins. eBay has been around since 1995, and it's now one of the most popular auction websites in the world.
Is Selling Art On eBay Right For You
When it comes to selling art online, there is no one-size-fits-all solution. Every artist is different, and each one will have to weigh the pros and cons of various selling platforms to find the best fit for their needs.
With that said, there are a few critical questions that all artists should ask themselves before deciding to sell on eBay.
First, what type of art am I making? If you are creating mass-produced prints or posters, eBay may not be the best option, as other platforms are better suited for this type of work.
However, if you are selling unique originals or limited edition prints, eBay can be a great way to reach a global audience of potential buyers.
Second, how much time do I want to spend on marketing and shipping? Selling on eBay requires a certain level of commitment to marketing your work and packing/shipping orders.
If you're not prepared to put in the time and effort required, it's probably best to sell art through a brick-and-mortar gallery or online marketplace that takes care of these details for you.
Finally, am I comfortable with managing transactions and customer service myself? When you sell on eBay, you're responsible for handling all aspects of the sale from start to finish. This includes communication with buyers, processing payments, and dealing with any customer service issues that may arise.
If you're uncomfortable taking on this responsibility, selling through a platform that offers more hand-holding is probably best.
Asking yourself these questions will help you decide whether selling fine art on eBay is right for you.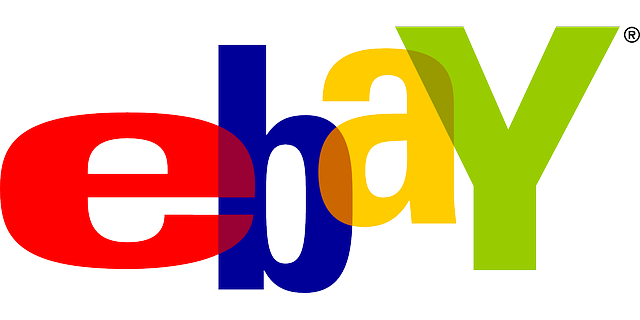 Pros of Selling Art on eBay
Ease of operation: eBay's selling platform is straightforward to navigate. Many merchants claim that eBay is the most plug-and-play market on the internet.
PayPal: PayPal's payment gateway is integrated into many online stores as a standard feature. PayPal makes it simple to take payments in real-time and provides excellent value-add protection.
Reach Buyers Worldwide: eBay has a global presence and is beloved by customers worldwide who appreciate its goods and service quality. When you list your items, you gain access to buyers all around the globe.
Receive a Higher Price For Your Art: When you sell items on eBay, the auction listing format allows you to make more significant money than if you sold it to a client at a flat rate cost.
The negative side is that the highest bid might be less than you hoped for.
Seller Protection: Consumers have 48 hours to settle a purchase they committed to. If this does not happen, sellers may begin an unpaid goods case. You get a final value fee credit if the transaction closes despite the buyer's failure to pay.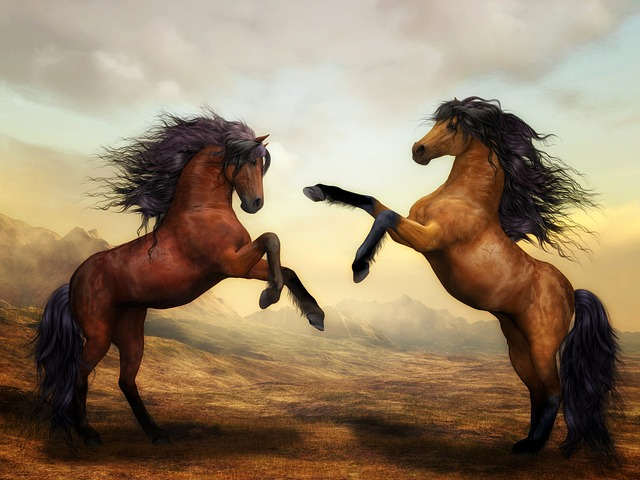 Cons of Selling Art on eBay
Fees: Depending on the add-ons to your items and how you want to sell them, eBay's costs can climb up to $250 in some circumstances. You may wind up losing all of your earnings.
Extra Fees: If your eBay account does not meet or exceed the minimum performance requirements in the United States, the platform adds four percentage points to your standard final value fees. To avoid this fee, you must be a top-rated seller with an above-standard designation on eBay.
High Competition: There will be a lot of rivals offering the same thing you are considering right now on eBay. Getting more exposure for your brand message is possible, but this expenditure is not unusual to go unnoticed in the cacophony of data deluge. There may be hundreds of similar goods on this platform at any moment, making it difficult to distinguish oneself from the competition. That's one reason eBay made improvements, but that also makes standing out harder than ever.
Mistakes to Avoid When Selling Art on eBay
Not pricing your artwork realistically: One of the most common mistakes artists make when selling their art online is not pricing their work realistically. Remember, you need to cover your costs and make a profit, so price your artwork accordingly.
Related Post – Pricing Artwork – Best Practices For Beginners
Not including enough pictures: Potential buyers want to see as much of your artwork as possible before buying art online, so be sure to have plenty of high-quality photographs in your listing.
Related Post – 7 Tips For Photographing Art
Not shipping properly: Another familiar mistake artists make when selling their art online is not shipping the products correctly. Make sure you use a sturdy box and plenty of packing material to protect your artwork in transit.
Related Post – Best Shipping Tips For Artists
Not writing a good description: A well-written description can make or break a successful eBay listing, so be sure to take the time to craft a detailed, compelling description of your artwork.
A good art description should give the reader a clear idea of what the piece looks like while providing insight into the artist's process and inspiration. In other words, it should give the reader a sense of what makes your artwork unique. While it may seem like a lot of pressure to write a good art description, remember that you are the expert on your own work. With a bit of thought and effort, you can easily craft a description that will help increase your online sales.
Related Post – How To Write A Well-Written Art Description
Including too much information: On the other hand, you don't want to include too much information in your listing, as this can overwhelm potential buyers and cause them to lose interest.
Not using a payment gateway: Finally, another mistake artists often make when trying to sell their art online is not using a payment gateway like PalPal. PayPal makes it easy to take payments for your artwork, so be sure to use it to your advantage.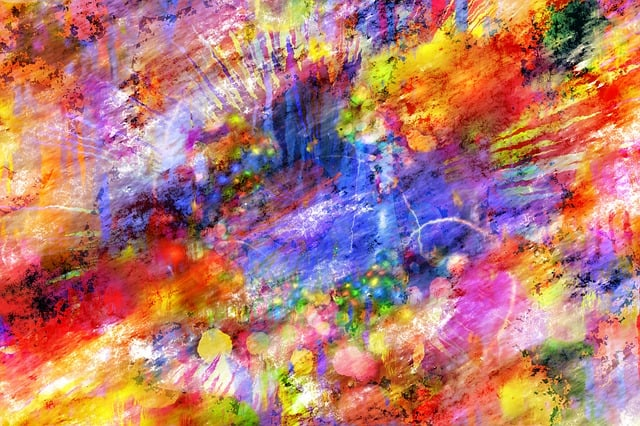 Tips For Selling Art Online
As an artist, eBay can be a great way to reach new audiences and sell your work. However, it can also be competition.
To make the most of eBay, here are a few tips:
Take high-quality photographs of your work. Use a plain background and make sure the lighting is good.
Write clear and concise descriptions. Be sure to mention any special features or details that interest potential buyers.
Price your work competitively. Research similar items to get an idea of what others are selling for.
Promote your original art listings through social media and other channels. The more people see your listings, the more likely you will make a sale.
Offer free shipping. Potential customers do not like to pay for shipping when shopping online. If you offer free shipping, include the shipping fees in the art price.
By following these tips, you can maximize your chances of success on eBay and reach a wider audience for your art.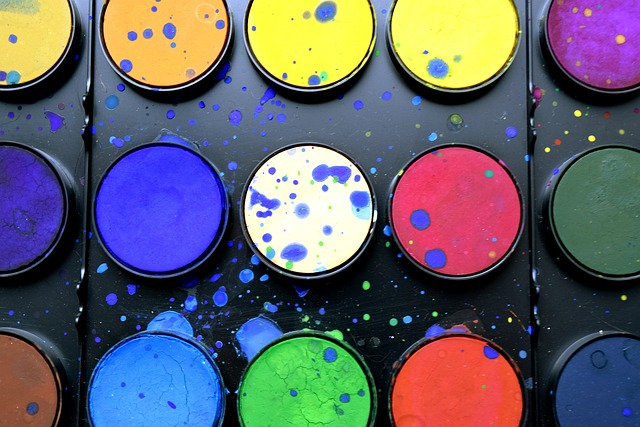 How To Sell Paintings On eBay
Although many people think of eBay as a place to buy and sell used goods, it is an excellent platform for selling artwork. Whether you are a professional artist or a hobbyist, eBay can provide a broad audience for your work. And, with a few simple steps, you can start selling paintings on eBay today.
The first step is to create an eBay account. This is a quick and easy process that only requires some basic information. Once you have made your account, you must take pictures of your paintings. Ensure the photos are clear and well-lit, as this will help potential buyers get a good idea of what they are bidding on. When listing your paintings, include all relevant information, such as the size, medium, and unique features. You will also need to set a starting price and decide whether you want to offer buyer's insurance. Once your listing is complete, all that is left is waiting for someone to place a bid.
With these simple steps, you can start selling paintings on eBay today. So why not give it a try? You never know who might be interested in your work.
Does Art Sell Well On eBay
When selling art on eBay, there is no one-size-fits-all answer. Some sellers have great success, while others find that their listings receive very little attention.
A number of factors can affect how well art sells on eBay, including the quality of the photos, the length of the description, and the overall desirability of the item. In general, sellers who take the time to create attractive listings and provide detailed descriptions are more likely to experience success.
Because there is so much competition in the eBay art category, it is also essential to be realistic about pricing. Selling art on eBay can be a great way to reach a large audience, but it is essential to research and set your expectations accordingly. You can maximize your chances of making a sale with a little effort.
Conclusion
Selling artwork on eBay can be a great way to generate extra income, as long as you avoid common mistakes artists make when selling their work online. By pricing your artwork realistically, including plenty of high-quality pictures, shipping your artwork correctly, and using a payment gateway like PayPal, you'll be well on generating successful sales on eBay.
FAQ
How do I list my artwork on eBay?
To list your artwork on eBay, you'll need to create a listing. You can do this by clicking the "sell" button on the eBay homepage and following the steps. Be sure to include plenty of high-quality pictures of your artwork and a detailed description. You'll also need to set a price for your painting and choose a payment method.
What are the fees for selling art on eBay?
eBay's fees for selling art vary depending on the listing you choose and the add-ons you select. Generally, you'll pay a final value fee of between 10% and 12% and a listing fee of between $0.35 and $2.00. You may also be charged an insertion fee if you list your artwork at a fixed price or in an auction format.
What are the benefits of selling art on eBay?
There are several benefits of selling art on eBay, including:
Global exposure: eBay has millions of active users worldwide, so you'll have access to a large audience of potential buyers.
Easy and convenient payment methods: PayPal makes it easy to take payments for your artwork.
Flexible shipping options: eBay offers a variety of shipping options, so you can choose the option that best suits your needs.
Customer protection: eBay offers a refund policy and buyer protection, so you can be assured that your artwork will be protected during the buying process.
Auction format: If you're looking to generate extra interest in your artwork, an auction format can be a great way to do so.
What are the drawbacks of selling art on eBay?
There are a few drawbacks to selling art on eBay, including:
Competition: Many artists sell their work on eBay, so it can be challenging to stand out from the crowd.
Low prices: Because there is such stiff competition among artists on eBay, buyers often expect to pay low fees for artwork.
Difficulties with returns: If a buyer is unhappy with their purchase, it can be difficult to process a return.
Limited marketing opportunities: eBay offers limited marketing opportunities, so you may need to use other methods to promote your artwork.
Fees: eBay's fees can be expensive, so it's important to factor them into your pricing strategy.
Related Posts:
7 Tips for Selling Art on eBay
5 Things To Know Before Selling Art On eBay
How To Price Your Art When Selling It On eBay
11 Ways to Promote Artwork and Increase Sales