Last Updated on
Are you finding it difficult to accomplish all of your art business tasks? In this article, discover how to be a productive artist – beat the clock.
Productive Artist – Beat the Clock
At this point, you should have your months, weeks, and days planned out. You should also be in the process of batching jobs together. You are already working smarter and faster with what you have learned.
Art Business Basics Before You Plan
Art Marketing Basics – Keep Your Plan Simple
When to Write Your Art Marketing Plan
Short-term vs Long-term Planning
Long-term and Short-term Plans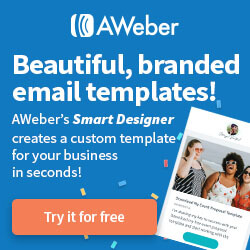 There are still some ways that you can make your time more valuable. I call this,"Beat the Clock." What you need to do is set a particular time for each project that you will be performing.
For example, I start my day at 5:00 and write until 8:00. From 8:00 until 9:00 I work on the drawing tutorials I am creating. From 9:00 until 1:00 I work on my commissioned jobs.
This is just a brief view of my day, but as you can see, there is a time set for each project. This keeps me focused on what I am doing, and I will work faster knowing that the time that I have is limited.
This is a consistent schedule for every day of the week that I work. There is a dedicated time that I set aside for marketing but to keep things simple this is my blueprint. It works perfectly for my lifestyle.
You might have an entirely different lifestyle that prevents you from working the hours that I do, and that is ok. You will need to find what times work best for you personally and what jobs you will perform best during those given times.
Every job that I do has a set time and a set day for the week. Having a consistent schedule helps keep a rhythm to your week. You will know what you are doing every day. This will prevent you from wasting time trying to decide what you should be doing. It also prevents you from procrastinating because every job has a specific day and a designated time. Every job has a set schedule. When the job that you least like pops up you will just do it and get it completed in the time that is allowed.
Action Step:
Take some time to decide how much time each job during your days will have. Write this down on your weekly schedule. You might want to use a calendar or an app on your computer or smartphone. I am old school and use a pencil and paper.
Do this for one month and stay consistent with your days. After a month you will find that you will not need to write out your schedule. You will know what to do and when. The only time that you will need to write in your program book is when something unique comes up.
After the second month of working like this, you will be on autopilot. You will be quicker, more efficient and more focused on every job. Within two months you will have increased the value of your time again. Congratulations, you have just received another raise, you have increased the value of your time.
Did you enjoy this article? Don't forget to sign up for my free weekly newsletter.
You can also join me on:
Learn how to start, grow and monetize your online art business.
The Complete Blogger Template Toolkit 
OVER 450+ Templates You Need to Quickly Create Stunning, Jump-Off-The-Screen Image to Grow Your Blog-- Without Having to Learn Design!