You've just finished decorating your home with your favorite photos from your last vacation. While you love the traditional frames and prints you used, you're starting to feel like something is missing. You do a little internet searching and come across canvas photographic prints- a new type of print that can give your photos that extra bit of visual pop.
Custom gallery quality textured canvas prints have become increasingly popular in recent years, and for a good reason. They offer a unique look and feel that traditional prints don't, and they can be surprisingly high-quality when done correctly. Before deciding which canvas printing companies you want to use for your projects, you should know a few things.
The first thing to understand about canvas prints is that they are not simply photos printed on a canvas. Canvas photo prints are made up of two parts- the print canvas and the stretcher bars. The print is the image you want to display, and the stretcher bars are the frame that holds the print in place.
A giclee canvas print can be made from any photo, but it is most commonly used with digital photos. This is because digital photos have a higher resolution, which means they will look better when printed on canvas. Using a traditional film camera, you will need to have your film developed and scanned into a digital file before printing it on canvas.
Keep reading about where to print canvas pictures for your wall decor. This post will help you make the best decision for your personalized canvas print and provide you with the best canvas printing websites.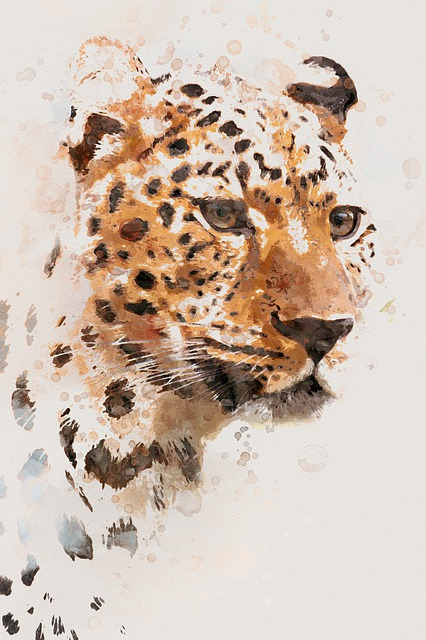 Disclaimer: This post may contain affiliate links. If you make a purchase by clicking on an affiliate link, Nevue Fine Art Marketing may earn an affiliate commission at no additional cost to you. Affiliate relationships include, but are not limited to, Bluehost, Tailwind, Skimlinks, SareASale and StudioPress. To learn more visit Affiliate Link Disclosure Policy
The Benefits Of Canvas
Custom canvas prints offer many advantages over traditional photo printing methods.
The texture of the canvas material provides a unique look and feel that is difficult to replicate with other mediums.
Photo canvas prints are extremely durable and can withstand the elements better than paper or other thin materials.
Another benefit is that canvas fabric can be easily stretched and mounted, making them ideal for display.
Whether you are an amateur photographer, a professional artist, or just looking for a way to display your favorite memories, printing your photos on canvas is a great way to achieve stunning results.
Are Canvas Prints High-Quality
When it comes to finding the best canvas printing services, there are a few things you need to keep in mind.
First, ensure you're working with reputable canvas printing services. There are a lot of fly-by-night operations out there, and you don't want to end up with a pixelated print or poor color quality. Some people search for the best cheap canvas prints hoping to find a good deal. However, if you invest in a print with a special meaning, you want to search for the best quality canvas prints.
Take a look at the canvases themselves. Ask if they are made of high-quality materials that won't stretch or warp over time.
Ask the printing services if they use fade-resistant archival inks for personalized canvas prints.
Always ask to see examples of previous work. A good printing company will be happy to show off its portfolio. Other printing services, like online companies, might offer a discount for you to test the printing canvas quality.
If you keep these things in mind, you should have no problem finding a high-quality canvas print that will look great in your home or office.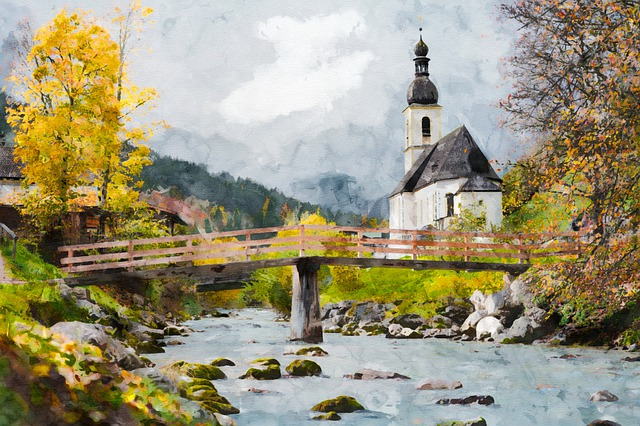 What Is The Best Resolution For Printing On Canvas
Canvas prints are a beautiful way to display your favorite photos, but choosing the proper resolution is essential to ensure a high-quality print.
The best resolution for canvas prints depends on the print size and viewing distance. For example, if you're printing a small 8″x10″ canvas, you'll want a resolution of at least 300 DPI (dots per inch). This will ensure that the print looks sharp and clear when viewed close.
However, if you're printing a large canvas that will be viewed from a distance, you can get away with a lower resolution of 150 DPI.
The higher the resolution, the larger the file size, so balancing file size and quality is essential.
The Importance Of High-Resolution Images For Printing
Regarding printing images for canvas paintings, the resolution is one of the most important factors.
Whether you're creating a landscape scene or a portrait of your family, the quality and clarity of your image can make all the difference in terms of how effectively it can convey its message.
A high-resolution picture will have more detail and depth than one that relies on lower resolutions, ensuring that color, light, and texture nuances are noticeable and accurate.
Therefore, when working with canvas prints, you must ensure access to clear and detailed images before beginning the printing process.
What Is The Difference Between Giclée And Canvas Prints
When looking for high-quality canvas prints, you may come across the term "Giclée."
Giclée is inkjet printing that uses specially-coated papers and high-end printers to produce museum-quality prints.
Artists and photographers often use Giclée prints to sell limited edition prints of their work.
Because of the high quality, Giclée prints can be quite expensive. If you're looking for a more budget-friendly option, canvas printing is a great choice and perfect for wall art.
How To Prepare Your Photo For Printing On Canvas
When you are ready to print your photo on canvas, there are a few steps you need to take to ensure that your canvas print turns out to look its best.
First, you need to make sure that your photo is high resolution. It should be at least 300 dpi (dots per inch) and saved in a TIFF or JPEG format.
Second, crop your photo to the correct aspect ratio for your canvas size. For example, if you print an 8×10 photograph on an 8×10 canvas, you will not need to crop it. But if you are printing an 8×10 photograph on an 11×14 canvas, you will need to crop it slightly.
Third, you need to color-correct your photo. This step is essential to ensure that the colors in your print match the colors in your original photograph.
Color correcting can be done with several photo editing software programs, such as Adobe Photoshop or Lightroom.
Related Post – How To Make Prints Of Watercolor Paintings
Tips For Choosing The Right Size And Type Of Print
There are a few factors to consider when choosing the right size for your canvas print.
Think about where you'll be hanging the print. A large print will make a bold statement hung on a blank wall, but it may feel overwhelming in a small space.
You will also want to consider the resolution of your photo. A low-resolution image will look grainy when enlarged, so it's essential to choose an appropriate size for the quality of your photo.
Finally, think about the type of print you want. A gallery wrap print will have the image wrapped around the sides of the frame, while a standard print will have a white border.
Wrapped prints are a great option if you're looking for a modern look, but they're not always the best choice for every photo.
Popular Canvas Sizes
Hers is the most popular canvas size available from canvas printing companies. If you are searching for specific print sizes, you will want to search for a company that provides several canvas print options.
Where To Print Canvas Pictures
Now that you know everything you need to know about canvas prints, it's time to start shopping. Here is a list of the best canvas printing shops online and offline.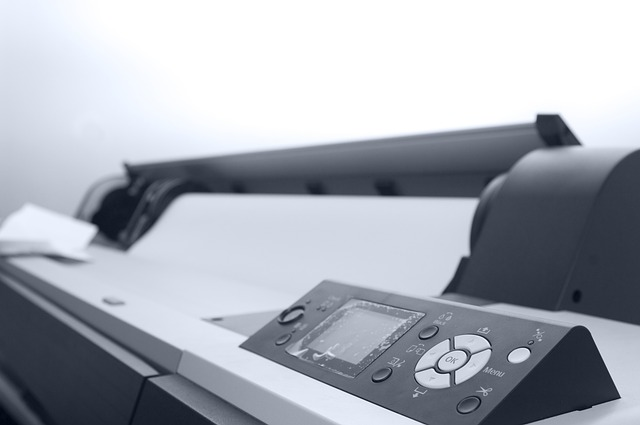 Best Digital Printing Canvas Manufacturers
Here is a list of the best sites for canvas prints.
Mixbook
Mixbook has various shapes and sizes available for canvas prints, making it easy to find the perfect wall art to display in your home.
Creating your design with a simple drag-and-drop photo editor is a breeze, and an in-built picture resolution detector ensures that the quality meets expectations for the size you pick.
Mixbook canvas print company offers a high degree of customization. The prints are mounted on solid wood panels with high-quality textured canvas. Prints won't strain or sag, and black, espresso, and white gallery frames will make them look beautiful on your walls.
Great Big Canvas
Great Big Canvas Sells artwork on canvas and personalized photos printed on canvas, allowing you to personalize the final product.
The artist's grade canvas and archival inks used by Great Big Canvas offer UVB protection, making them fade resistance and helping to prevent moisture from ravaging your work.
Several sizes are available.
CanvasPop
CanvasPop is one of the best canvas printing businesses. The process is straightforward, with an easy-to-use uploader, fast turnaround times, high-quality prints, and free digital proofs. Low-resolution photos will flash with a caution symbol if they aren't suitable for publishing.
All of their products are printed on demand. Every order must be examined before it can be completed, ensuring a flawless print every time to ensure you receive the best canvas prints.
Every canvas print is hand-stretched and has a removable sticker with the craftsperson's name inside the frame.
Walmart
Walmart offers various canvas printing services that can meet the needs of any customer. The company offers a wide selection of canvases in different sizes and thicknesses for those looking to create a work of art.
You can also choose from various glossy, matte, and satin finishes. In addition, Walmart offers various framing options, ensuring that each customer's artwork is protected correctly. The company also offers print-on-demand services for those looking for a more affordable option. With this option, you can select your image and print it onto a high-quality canvas.
Walmart's canvas printing services are an excellent way to create beautiful works of art without breaking the bank.
CVS
CVS offers high-quality canvas printing services that are perfect for displaying your favorite photos. The prints are produced on durable canvas, and the colors are vivid and long-lasting.
In addition, the prints are stretched and framed by hand, ensuring a professional finish.
The list above is some of the best canvas print services online. The only thing you might want to consider is the canvas print cost when deciding on the canvas printing company you will be using for your printed canvases,
Canva Printing Service
Canva is a printing service that is specifically designed for artists and designers. Its intuitive design tools and wide selection of stock images, templates, and fonts make it easy for creative professionals to create and customize high-quality prints for everything from marketing materials to business cards.
Whether you need professional print products like flyers or banners, simple self-printing options like stationery, greeting cards, or prints on canvas, Canva has something for every artist and designer.
So if you're looking to take your creativity to the next level and produce high-quality printed products, give the canva a try. You won't be disappointed.
Printing On Canvas Prices
Many people choose to print their photographs or artwork onto canvas for a high-quality, professional finish. But how much does it cost to have something printed on canvas?
The price varies depending on several factors, including the canvas size and the printing service provider. Additionally, some companies may charge extra for additional features such as gallery wrapping or UV coating.
However, plenty of affordable options are available, starting at as low as $20 for a small 8×10 print. While it may not be the cheapest option, printing on canvas can add a polished touch to your photography or artwork. Plus, it's a durable and long-lasting way to display your creations for years.
What Is The Best Website For Canvas Prints
Deciding to print your artwork onto canvas is a big decision. Not only are you entrusting your original piece to someone else, but you're also trusting them to produce a high-quality print that does your artwork justice.
With so much at stake, choosing a canvas printing service you can trust is important.
Here are a few things to look for when choosing the best canvas print companies:
High-Quality Materials
Ensure that the company uses high-quality materials like museum-quality canvas, archival inks, and quality hanging hardware. The last thing you want is for your beautiful artwork or photo to be printed on flimsy, low-grade canvas.
Printing Process
Ask about the company's printing process. A good canvas printing service will use state-of-the-art printers and inks to produce vibrant, long-lasting prints.
Quality Control
Ask about the company's quality control procedures. A good service will have a rigorous quality control process to ensure that every print meets its high standards.
Customer service
Make sure that the company has good customer service. You should be able to contact them easily with any questions or concerns.
Pricing
Finally, make sure that the company's pricing is fair. You don't want to overpay for your prints, but you also don't want to sacrifice quality for the price.
Large Format Printing
Offering various-sized canvas prints will help you attract more customers to your shop. Some people search for smaller-sized canvas prints to accent smaller areas, while others look for larger prints to fill a more oversized wall.
Offering a large format printing canvas will help you earn extra income. It is difficult to build an audience online as an artist with so much competition. Separate yourself from others by offering prints on different products and sizes.
Research different sites to find the best site for canvas prints for your artwork.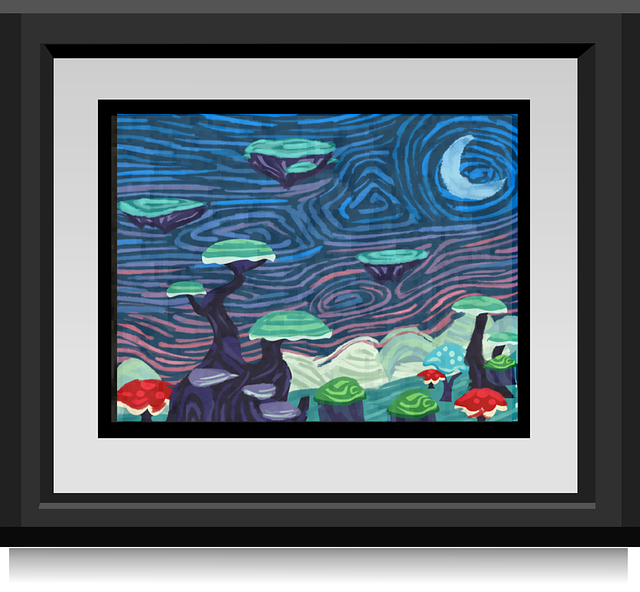 Does A Canvas Print Lose Quality
Canvas prints are a popular way to display photographs and artwork. Unlike traditional framed prints, they do not require a mat or glass, making them less expensive and easier to care for.
However, some people worry that canvas prints will lose quality over time.
The truth is that canvas can last longer than traditional framed prints. The key is to choose a high-quality canvas and take care of it properly.
Canvas is a durable material that does not fade or turn yellow over time and can be wiped clean with a damp cloth if it gets dirty.
On the other hand, framed prints can suffer from warping, cracking, and discoloration if they are not cared for properly. If you take care of your canvas print, it will last many years.
Where To Hang Your New Piece Of Art After You've Printed It
First, consider the light. Too much direct sunlight can fade the colors of your print, so avoid hanging it in an area with a lot of sunlight.
Second, think about the scale of the room. A large print may look out of proportion in a small space, so try to choose a size proportional to the room.
Finally, consider the mood you want to create. Hang your print where it will most likely be seen and enjoyed.
With these factors in mind, you should be able to find the perfect spot for your canvas print.
What Is A Floating Frame Canvas Print
A Floating frame is a picture frame designed to create the illusion that the artwork is floating within the frame. The artwork is mounted on a foam board, and the board is then placed inside the frame.
The frame is usually made of wood or metal and has a small lip on the back that helps keep the artwork in place. While floating frames are often used for display purposes, they can also be used to protect fragile artwork from damage.
When properly installed, floating frames can provide a beautiful and elegant way to showcase your artwork.
What Hardware Do You Need
When it comes to displaying your canvas prints, there are a few options for hardware. The most common method is to use Picture Hanging Wire. This two-wire system attaches to the back of the frame and supports the weight of the print.
Another popular option is Picture Hanging Hooks. These hooks screw into the wall and support the frame on either side.
For a more permanent solution, you can use Picture Hanging Nails. These nails go directly into the wall, providing a secure hold for your print.
Whichever hanging hardware you choose, follow the manufacturer's instructions carefully to ensure a safe and secure display.
How To Care For Canvas Prints
Canvas prints are a popular way to display photos and artwork. But unlike traditional framed prints, canvas prints require special care to keep them looking their best. Here are a few tips for caring for your canvas prints:
Hang your canvas print so it won't be exposed to direct sunlight. UV light can fade the colors of your print over time. If you hang your print in a sunny spot, consider using a UV-resistant spray to protect it.
Avoid hanging your print near sources of heat or moisture, such as fireplaces, radiators, or humidifiers. These can cause the canvas to warp or the colors to run.
Dust your print regularly with a soft, dry cloth. You can also use a vacuum with a soft brush attachment to remove dust from hard-to-reach places.
Clean spills immediately with a damp cloth. Do not use abrasive scrubbers or harsh cleaners, which can damage the canvas.
You can smooth it out if your print gets wrinkled by ironing it on the reverse side with a cool setting.
Related Post:
How to Care for Fine Art Prints: The Complete Guide
How To Store Canvas Prints
Here are a few tips on properly storing and displaying your canvas prints to ensure they last for years.
Keep them in a cool, dry place when storing your canvas prints. Extreme temperatures can cause the canvas to warp or crack, so it's essential to find a storage solution to keep your prints safe from temperature fluctuations.
We recommend using acid-free matting and backing boards when storing your prints, as these will help protect the canvas from damage.
Do not place heavy objects on top of your prints, as this can cause the canvas to warp or crack.
Related Post:
Best Way To Store Artwork For Artists And Art Collectors
Wrapping Up: Things To Keep In Mind When Printing On Canvas
Canvas prints are becoming a popular way to display photos, and printmaking on canvas has never been easier. They offer a unique look and feel that other printing methods don't, and they can be surprisingly high-quality when done correctly.
This article outlines the basics of canvas prints- what they are, what you need to know before printing, the types of prints you can get, and where to purchase them.
When printing on canvas, choosing a high-quality canvas and taking care of it properly is essential. Canvas is a durable material that does not fade or turn yellow over time and can be wiped clean with a damp cloth if it gets dirty. With proper care, canvas prints can last for many years.
When choosing where to hang your print, keep in mind the room's light and scale. Consider the mood you want to create and choose a spot where your print will be seen and enjoyed. With these factors in mind, you should be able to find the perfect spot for your canvas print.
FAQ
How much does it cost to print on canvas?
Canvas prints typically range in price from $30-$70, depending on the size and quality of the canvas.
What are the different types of canvas prints?
There are three main types of canvas prints: gallery wraps, mounted prints, and stretched canvases. Gallery wraps are printed on stretched canvas and then wrapped around a wooden frame. Mounted prints are printed on flat canvas and then mounted to a board or backing. Stretched canvases are printed on flat canvas and then stretched over a wooden frame.
How do you print canvas at home?
You can print canvas at home using an inkjet printer and canvas paper. Canvas paper is a heavyweight paper designed with inkjet printers. It has a textured surface that simulates the look and feel of an actual canvas.
What is rolled canvas print?
A rolled canvas print is a canvas print that has been printed on a roll of printer paper. The paper is then cut to size and mounted onto a frame.
Related Post – How To Mat And Frame Fine Art Prints
What are the benefits of printing on canvas?
Canvas prints offer a unique look and feel that other printing methods don't. They're also durable and easy to care for.
Related Articles
What To Consider When Printing On Metal
Where To Print Prints From Etsy
Printful Print On Demand Canvas Prints – Increase Art Sales
7 Best Watercolor Printing Services For Watercolor Artists
How To Create Pinterest Images With Canva
How Artists Can Save Time Marketing Art Online With Canva
Best Print On Demand For Greeting Cards