If you're an artist, you know that the presentation of your work is just as important as the work itself. You want to ensure that your art is displayed in the best possible way, and printing it on metal can be a great option.
Here are some reasons why you might want to start printing on metals:
Offering aluminum prints for sale and canvas prints will allow you to reach a new audience and increase your art sales.
Metal photo prints are a very durable printing technique. This means that your prints will be able to withstand the elements and last for many years.
Metal printing is a great way to make your artwork stand out. When printing photographs on metal, your artwork will have a uniquely modern look with vibrant colors that catch people's attention. You also have the option for matte or shiny metal prints.
Disclaimer: This post may contain affiliate links. If you make a purchase by clicking on an affiliate link, Nevue Fine Art Marketing may earn an affiliate commission at no additional cost to you. Affiliate relationships include, but are not limited to, Bluehost, Tailwind, Skimlinks, SareASale and StudioPress. To learn more visit Affiliate Link Disclosure Policy
What Are Metal Panel Photo Prints
HD metal prints are a relatively new way to print pictures and offer significant advantages over traditional methods.
The process begins with a high-resolution digital image which is then transferred onto a sheet of aluminum. The aluminum sheet is then placed into a particular printer which uses heat to infuse the image onto the metal. Or a digital image can be printed on a dye sublimation paper and then applied to an aluminum sheet with a heat press.
The result is an HD metal print that is highly durable and resistant to fading.
HD metal prints also have a very high level of detail, vibrancy, and glossy coating. The image is printed directly onto the metal without any intervening medium. As a result, HD metal prints have become increasingly popular among professional photographers and artists.
HD metal prints are worth considering if you're looking for an exceptional printing method to make your images and photos pop. Metal plate artwork is becoming more popular at art fairs, and offering them will allow you to reach a broader audience.
The Benefits of Metal Printing
An artist who sells high-quality metal prints can reap many benefits.
For one, metal prints are much more durable than other prints, meaning they will last longer and won't show wear and tear as easily as canvas prints.
Additionally, metal prints tend to have a very high quality, making them stand out from other types of prints.
Metal prints also have a modern look, which can help set an artist's work apart from the rest of the competition.
Prints on metal can be displayed on the wall with float mounts, making them appear as if they are floating.
A metal print can have a matte finish or a high gloss finish.
Finally, metal prints are relatively easy to produce. An artist can sell them without investing much time or money in the production process, or they can outsource the printing project to a print-on-demand company.
What Are Metal Prints Printed On
Aluminum is the metal chosen for these prints, and they're printed on a white base coat, making any color applied to the metal print seem more vibrant.
The most popular sizes of metal prints are 8″ x 10″, 16″ X 20″, large format metal prints 20″ X 24″, and 24″ X 36″.
Printing on metal is more expensive than traditional paper printing, but the results are worth it.
Metal prints are an excellent option if you want to make a big impact on your art.
When choosing a company to print your metal prints, ask about their experience, reputation, and quality of work.
Also, request samples to see the final results of the print before making a final decision.
By doing your research, you can be sure that you'll be happy with the final product.
If you notice that your metal prints are in demand, you can print them at home with a dye sublimation process.
What Is Sublimation Printing
Sublimation printing is a dye transfer process that uses heat to print images onto fabric, metal, glass, and ceramic materials. The dye is first printed onto a transfer paper using a sublimation-compatible printer.
The dye sublimation process uses a combination of heat and pressure to turn the dye into a gas, which then permeates the fabric or other material and permanently bonds with the fibers. This printing method is often used for sports jerseys, flags, and other garments because it produces a high-quality image that will not fade or crack over time.
It is also becoming increasingly popular to produce metal aluminum prints, art pieces made by infusing dye into metallic surfaces.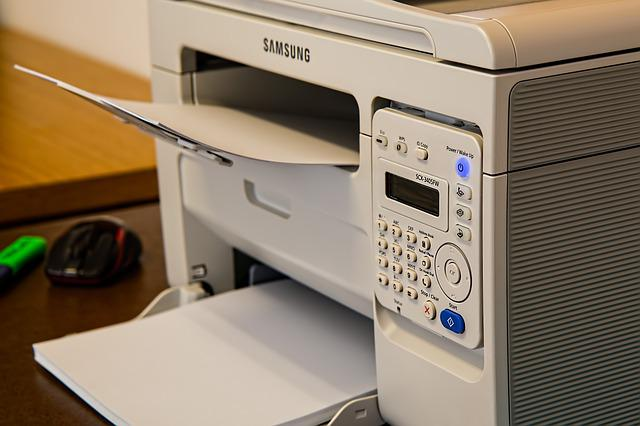 What Equipment Do You Need To Make Custom Metal Prints
You will need a few key pieces of equipment to print on HD metal using the sublimation process successfully.
First, you'll need a metal surface to print on. The most common metal to print on is aluminum.
You can purchase sublimation metal sheets at:
Next, you'll need a sublimation printer and sublimation inks. These inks are specially formulated to vaporize at high temperatures, ideal for printing on metal surfaces.
You can purchase sublimation printers at:
Finally, you'll need a heat press. This equipment is necessary to apply pressure and heat to the inks, allowing them to bond with the metal surface.
You can purchase a heat press at:
With these simple supplies, you'll be well on creating beautiful sublimated metal prints.
Follow the correct temperature and time instructions for the highest quality metal prints. You can find the instructions on the websites you purchase brushed aluminum sheets.
What Are ChromaLuxe Metal Prints
ChromaLuxe is a brand of aluminum photo panels that begins with a ChromaLuxe aluminum sheet.
A glossy, white powder coat infused with UV- and scratch-resistant polymers is on one side of the sheet.
The other side has a unique print receipt coating receptive to dyes when infused with heat.
Once the print is transferred onto the sheet, a vibrant and durable metal print will not fade, crack, or peel over time.
ChromaLuxe metal prints are ideal for indoor and outdoor display and can be printed in any size or shape.
Best Place To Order Metal Prints
Are you looking for the best place to get metal prints?
Here is a list of the best companies to buy art on aluminum:
Collage is an online platform that enables users to create personalized products from photos and designs.
Users can upload photos and create custom collages, photo books, calendars, greeting cards, metal photo prints, and other products.
Collage also offers various templates and tools to help users create unique designs. In addition, the platform provides a marketplace where users can sell their creations.
A Nation Photo Lab is a full-service photo lab specializing in professional quality metal photo prints and products for amateur and professional photographers.
The company's services include printmaking, scanning, archival scanning, digital prints, albums, custom framing, etc.
In addition to its high-quality services, the company is known for its friendly and helpful staff. The company's goal is to provide its customers with the best possible experience and help them capture and preserve their memories in the most beautiful way possible.
Whether you're a professional photographer or an amateur who simply wants to preserve your memories, Nation Photo Lab can help you achieve your goals.
Mpix is a professional photo printing lab that offers high-quality photo prints, enlargements, and photo gifts.
They are an excellent choice for professional photographers and hobbyists alike. The company offers a wide range of papers and surfaces to choose from and various finishing options.
They also have an extensive collection of ready-to-hang art prints. In addition to traditional photo prints, MPIX offers highly durable metal prints with a vibrant, metallic sheen. They also offer various mounting and framing options to suit any décor.
MPIX is an excellent option if you are looking for wall art, a gift for a special occasion, or simply want to preserve your memories.
Printique is an online printing service that offers high-quality prints on various materials.
Artists can upload artwork and select from paper types, sizes, and surface finishes. The metal picture prints are then shipped directly to the customer's door.
The service is ideal for professional artists who want to sell their work online or for anyone who wants to create high-quality prints of their artwork.
Printiques are also great for creating unique gifts for family and friends. Whether you're looking for a birthday present, a holiday gift, or just a unique way to show someone you care, Printique is excellent.
Bay Photo is a high-quality printing service that offers artists and photographers a wide range of options.
The company offers a variety of paper options and a variety of finish options, including glossy, matte, and luster.
They also offer a wide range of sizes, from small prints to large canvases.
In addition, the company offers a variety of framing options, including gallery-style float frames and classic wooden frames.
The company also offers a variety of mounting options, including sawtooth hangers and easel backs. Lastly, Bay Photo offers a variety of packaging options, including protective sleeves and custom boxes.
Bay Photo is an excellent choice for artists and photographers looking for high-quality prints.
Fine Art America is the world's largest art marketplace and print-on-demand technology company. They have been helping artists sell wall art, home decor, apparel, and other products since 2006 and are home to hundreds of thousands of talented artists, photographers, graphic designers, and illustrators.
Fine Art America is a platform for artists to sell their work in a safe and secure environment.
Each artist has complete control over their own pricing, and they offer a wide variety of product types that artists can sell, like metal plates, posters, canvas prints, and framed wall art. They also handle all of the shipping and fulfillment for our artists so they can focus on creating new artwork.
Fine Art America offers a secure and easy-to-use solution for artists interested in selling their work but who don't have the time or resources to do it themselves.
They offer a 100% quality guarantee on every order and ship worldwide. Fine Art America print-on-demand metal signs are an excellent option for artists and photographers to reach a new audience.
You might also want to consider using a local printing company to print your metal prints if you plan on selling metal prints at local art shows. The easiest way to find local printing services is by searching "metal photo printing near me."
Related Post – Where To Get Art Print Made
Standard Size for Metal Prints
Here are some of the most popular sizes for metal prints:
8″ x 10″: This is an excellent size for small spaces, such as a nightstand or desk. It's also a popular choice for frameable prints.
11″ x 14″: This size is perfect for displaying in a group or hanging on its own. It's also a commonly used size for professional photographers and artists.
16″ x 20″: This large size is great for making a statement. It's perfect for focal points in a room, such as above a fireplace or bed.
20″ x 24″: This extra-large size is perfect for making an impact. It's great for office spaces or other public areas where you want people to take notice of your photos.
The most popular size for metal prints is 8″ x 10″. However, most printing companies do offer large format printing for larger sizes.
Research the large metal prints price list from each printing service before deciding so you can make a larger profit from each sale.
Display Options For A Metal Photo Print
There are a few different display options for showcasing metal photo prints.
Firstly, you can go for a traditional frame mount. This classic and elegant option gives your photo print a finished look. However, it can be somewhat expensive, and it can be challenging to find a frame that matches the exact dimensions of your print.
Secondly, you can opt for a floating frame. This type of frame allows you to see the metal edges of the print, which can create a stimulating effect. Floating frames are also relatively easy to find and reasonably priced.
Finally, you can display your photo print on a metal easel.
Whichever option you choose, make sure that you take the time to consider how best to display your metal photo print.
Preparing Your Wall For Metal Prints
To ensure that your metal print will look its best, it is essential to take a few steps to prepare your wall beforehand. First, choose a location that is free of dust and debris. Next, use a level to mark where you want the metal print to hang. Once you have found the perfect spot, use painter's tape to create a border around the area. This will help to ensure that your metal print is perfectly centered when it is hung. Finally, use a clean cloth to remove fingerprints or smudges from the wall.
How Long Do Metal Prints Last
If you're considering a metal print for your home or office, you might wonder how long it will last. While not all metal prints are created equal, they are durable and can last many years.
Unlike traditional prints made on paper or canvas, metal prints are created by infusing dyes directly into specially coated aluminum sheets. This gives them excellent resistance to fading and other damage.
However, it's important to note that metal prints should be displayed indoors; direct sunlight can cause the colors to fade over time. With proper care, your metal print should last for many years.
Metal Vs. Glass Prints
Metal and glass prints are two popular choices but have very different benefits.
Metal prints are highly durable and resist fading, making them an excellent choice for outdoor display. They also have a modern look that can complement any décor.
Glass prints, on the other hand, offer a more traditional look and can be displayed on shelves or countertops.
Ultimately, the best choice for you will depend on your personal preferences and the type of environment in which the print will be displayed.
Acrylic Prints vs Metal Prints
There are many options available when it comes to displaying your favorite photographs. One increasingly popular choice is a metal print, which takes the image and infuses it directly onto a sheet of aluminum.
Metal prints offer a modern look, with vibrant colors and an almost glossy finish. On the other hand, acrylic prints involve printing the image onto paper or canvas before transferring it onto a sheet of clear acrylic. This provides a sleek contemporary appearance with added depth and dimension thanks to the transparent acrylic layer.
So which option is best for you? It ultimately depends on personal preference and the specific photo in question. Experiment with both types of prints to find what suits your taste and complements your photo in the best way possible.
How To Prepare For Your Next Printing Project
Like creating a traditional print, you need to start with your artwork's highest quality digital print. Set the dpi to 320 dpi for the best print.
Some companies offer color correction at an extra cost.
Increase Revenue By Selling Greeting Cards
Greeting cards are a simple yet effective way for artists to increase revenue from their existing work.
By selling art prints on greeting cards, artists can reach a wider audience and generate additional income with minimal effort.
It is essential to choose a printing process that produces high-quality results to be successful.
Additionally, it is helpful to design custom cards that reflect the artist's unique style.
By taking these steps, artists can ensure that their greeting cards will be popular with consumers and generate considerable revenue.
Final Thoughts
You can increase your art sales by offering art reproductions on various products, but metal prints offer clear advantages over photo papers. For example, a water-resistant metal print comes in custom sizes and is a popular surface for modern decor.
Related Articles:
How To Store Art Prints – Caring For Art
Best Artist Website Platform for Selling Art
A Guide to Improving Your Marketing Strategy with Product Photos
How To Sell Photo Prints Online
How to Print on Acrylic and Best Places to Sell Acrylic Prints
How To Choose The Best Canvas Size For Digital Printing
7 Best Watercolor Printing Services
How To Make Prints Of Watercolor
Where To Print Prints From Etsy