Are you discouraged with your Pinterest engagement? In this article, you will discover 6 easy Pinterest image tips that will start driving traffic to your website.
The more people that visit your artist website, the more sales you will receive.
Discovering different ways to drive your target audience to your site in online art marketing 101.
6 Easy Pinterest Image Tips That Drive Traffic
Original Drawing by Dave Nevue
Pinterest Image Dimensions
The more social media networks that you use to brand your art, the sooner you will realize that the image dimensions are different for all sites.
Pinterest is no different.
When you visit Pinterest, you will notice more vertical pins than horizontal or square pins.
Marketers have discovered that vertical images receive more engagement than horizontal images, and Pinterest recommends verticle images also.
If you want to be seen on Pinterest, you will want to consider using vertical pictures.
Here are a couple of pictures that are performing well on Pinterest.
Disclaimer: This post may contain affiliate links. If you make a purchase by clicking on an affiliate link, Nevue Fine Art Marketing may earn an affiliate commission at no additional cost to you. Affiliate relationships include, but are not limited to, Bluehost, Tailwind, Skimlinks, SareASale and StudioPress. To learn more visit Affiliate Link Disclosure Policy
The paintings above perform well on Pinterest because they are vertical.
The amount of repins these images are receiving is proof that people are attracted to the artists their artwork.
Statistics show that the Pinterest image size that produces the most repins has an aspect ratio between 2:3 and 4:5.
How can you make a verticle image for Pinterest if your paintings are a 12 x 12?
You will need to be creative if your artwork is not vertical.
Here is an example of what you could do in Canva.
Canva is a free online image editor that makes creating images for social media sites a breeze.
They have templates with the correct dimensions for most popular social media sites.
All you have to do is drag and drop to create a beautiful image.
For this example, the title of the art would be on top.
The image of the art would be showcased in the middle.
Your name and website URL would be displayed on the bottom.
Below is an example of how I showcase my art on Pinterest.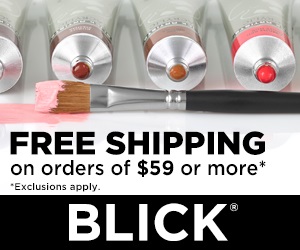 Pinterest Image Description
The description of pins are an essential part of the pin and will help you to receive more engagement.
The description section of the post is where you will describe your image or post what you are showcasing.
An average length for a good description is between 200 – 300 characters.
If you are pinning a piece of artwork, you have for sale, including a title, a short description, price, and a link to where they will be able to purchase it.
If you are pinning a tutorial or blog post, provide a short description of what the article is about and a link to where they will be able to read the entire article.
Include a short call to action to your descriptions like, "Find out more" or "For more information." A call to action will result in an increase in traffic to your site.
Keywords
Most people do not understand that Pinterest is a search engine.
When people visit Pinterest, they use keywords in the search bar to find content.
By including keywords in your descriptions, you will help Pinterest to understand what your pins are about, and they will be able to suggest your pins to the people searching for your content.
It is essential not only to write keywords in the description. The description is to entice a reader to want more. If you only include keywords in the description, you will confuse the reader, and they will move on.
Add Logo
One goal of social media marketing is to build brand awareness.
You can quickly build brand awareness by simply adding your logo or website URL to your images.
When someone who enjoys your content sees your logo or URL, on the picture, they will stop to find out more about your pin.
Watch this video on how to create Rich Pins.
Rich Pins
Pinterest has recently introduced rich pins for businesses.
The main difference between a rich pin and a regular pin is the rich pin shows the title of the article in bold, website link from where the article came from, and a clickable link to the article.
The enhanced pins will help your images stand out in Pinterest's feed.
Visit Pinterest Rich Pins to view the process of improving your website with rich pins. I highly recommend you validate your site with rich pins. The process will only take a few minutes and will be well worth your time.
Hashtags
Many people think of hashtags when they think about Twitter or Instagram. Hashtags have been found helpful for Pinterest and Facebook, as well.
Do not overstuff your descriptions with a ton of hashtags. There is nothing more annoying for a reader when they see a #hashtag for #every #word in a #description.
Include one or two hashtags that will represent your pin to help increase traffic to your site.
Pinterest Tips
I hope that you enjoyed all of the Pinterest tips outlined above.
I would also like to highlight one more tip that has helped to build up my Pinterest business page and is with the help of Tailwind.
Tailwind is a Pinterest scheduling tool that allows you to schedule pins at the best time. They have a sophisticated algorithm that shows you the best time to share your pins.
Best of all, it only takes me 10 minutes to create a week's worth of pins.
Here are some helpful Tailwind posts to help you get the most out of Tailwind.
How To Pin On Pinterest With Tailwind's Smart Schedule 
Tailwind SmartLoop Helps To Drive More Traffic To Your Artist Blog
5 Reasons Artists Should Use Tailwind SmartLoop
How I Sell My Art Online With Tailwind
How To Create Board Lists In Tailwind – Save Time Pinning
Conclusion:
Image optimization is more critical on Pinterest than any other social network out there. Start implementing these Pinterest image tips today and start watching your engagement increase.
Popular Art Marketing And Sales Tutorials
Below are some of the most famous art marketing courses that will grow your online art business:
Most Popular – How to Make a Living Selling What You Make by Megan Auman
Most Popular –  Build a Successful Creative Blog by April Bowles-Olin
How to Build a Business While Learning Your Craft by Megan Auman
Pinterest Marketing for Makers & Designers by Megan Auman
28 Day Blogging Challenge for Visual Artists
Are you ready to start building an online presence?
Available on Amazon or Download your copy today.
The Productive Artist How to Live Your Dreams
The right mindset and time management skills are essential for any business. These topics are often not talked about but are critical elements for your success. You will learn how to have a winning mindset and time management skills necessary for operating a successful art business.
Available at Amazon or Download your copy today.
Get More Done in Less Time The Part-time Artist
Proven strategies that will help you to get more work done in less time so you can sell more art and earn more money.
Available at Amazon or Download your copy today.
Did you enjoy this article? Don't forget to sign up for my free weekly newsletter.
You can also join me on:
Learn how to start, grow, and monetize your online art business.
Art Business Planners