Disclaimer: This post may contain affiliate links. If you make a purchase by clicking on an affiliate link, Nevue Fine Art Marketing may earn an affiliate commission at no additional cost to you. Affiliate relationships include, but are not limited to, Bluehost, Tailwind, Skimlinks, SareASale and StudioPress. To learn more visit Affiliate Link Disclosure Policy
Pillar Content Strategy For Artists
Are you getting discouraged by the lack of art sales and lack of traffic your artist website receives?
If you are don't be alarmed, you are not alone.
The good news is that there are strategies you can start implementing today to increase your traffic and online art sales.
In this post, you will discover how pillar content generates traffic to your artist website and how to get started.
How Pillar Content Generates Traffic
Many different digital marketing strategies will help you sell art online like Facebook marketing, Instagram marketing, email marketing, SEO, and Keyword Research. These are online marketing strategies that every artist should be taking advantage of, but they are not the only tools you should be using.
Are you using blogging as a tool to promote your art business?
If you are not, you might want to consider starting an art blog today.
A blog is a cost-effective way to promote and control your online presence. Businesses receive 8x more traffic by publishing blog posts regularly.
Every blog post you publish creates another way for an art collector to discover you on Google or Bing.
One advantage of a blog post is that it will continue to drive traffic to your artist websites for years to come.
Social media platforms like Facebook and Twitter will give you instant results but not long-term traffic.
Here is an example of some of my top posts still drive thousands of people to my site every month, and they are over four years old.
Below are a few of my most popular posts:
These are just a few posts with over 10,000 social shares each and drive a tremendous amount of traffic to my site every month.
How Blog Posts Generates Long-term Growth
As you keep creating content, you are opening more doors for people to land on your site.
Unlike social media networks, your content will live on until the end of time or until you decide to delete it from your blog.
Every article you publish will be indexed by the search engines and always available for people to discover.
There is no magic number of articles that you will need to write before starting to see more traffic to your site. The incline in traffic will increase over time.
For example, if you have a hundred blog posts, you are creating a hundred different ways people can find you in Google's search.
On the other hand, if you only have ten blog posts on your site, you are only providing ten different ways to discover you online.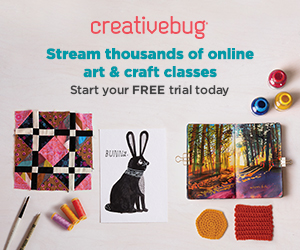 Painting Repeat Patterns by Hand: A Daily Practice by Cleo Papanikolas on Creativebug!
With that said, it is safe to say that the more blog posts you publish, the more traffic your site will generate.
What Is A Pillar Content Strategy
Pillar content or a Pillar page is the cornerstone for the majority of your site's content.
The pillar page connects all of the more detailed posts about a specific topic.
For example, I have posts that talk about blogging, social media marketing, newsletter marketing, and Pinterest marketing.
All of the posts talk about selling art online, so my pillar content page is Sell Art Online Startup.
All of the explicit content I write about selling art is linked to the pillar page, and the pilar page connects back to the pilar page.
I have also made smaller pillar pages, including a blogging pillar page, Facebook marketing pillar page, Pinterest marketing pillar page, etc.
I connect all of the detailed posts related to the more specific pillar page and back to the pillar page's original page.
Connecting all of the posts related to a specific topic helps Google understand what my website offers.
How To Get Started With Pillar Content
The first step you will want to take when developing your pillar pages is to choose all of the different topics you will wish to your website t rank for in the search results.
If your blog discusses wildlife paintings, you paint perhaps you will have a pillar page regarding wildlife paintings, big cat paintings, elephant paintings, how to protect your wildlife paintings, and how to paint wildlife.
Do not be too broad with your pillar pages. For example, you would not want a pillar page called oil paintings. Instead, you will want a page called wildlife paintings for sale or big cat oil paintings.
A post about big cat oil paintings is a perfect example of a pillar page. You will be able to write much content about big cats and your big cat oil paintings.
Research other art blogs if you are having difficulty coming up with topics for your pillar page.
See if they are writing about anything that relates to your website that you overlooked.
Another free tool is Ubersuggests.
Type in at least three of your competitor's websites in Ubersuggests search.
Information displayed:
Estimated monthly visits
Backlinks
Social shares
To see what keywords your competitors are ranking for, click Keywords.
Here you will find:
The number of keywords the site ranks for
Keywords estimated number of monthly searches
Pagerank
How many pages views the site receives for each keyword
Write down all of the topics you will want to rank for.
Keep in mind that you might want to consider writing about different topics as your art business grows.
To do so, start by writing a broad post about the new topic you would like to cover.
After you have finished writing your pillar page, write more detailed posts about the topic you cover and link both pages.
What Does Pillar Content Provide
Pillar content is the core of your blog and website. It simply tells your story as an artist. It tells your vision, beliefs, and philosophy.
It can be thought of as your biography, your artist's journey.
The content will support your ideas, your creativity, and your business accomplishments.
Your articles will explain the philosophy of your artwork, why you create the art that you do, and your business vision.
If your artwork focuses on horses, your articles will explain in detail how you go about creating them, the medium that you use, the technique that you use and, how you got to where you are today. They will explain your love and passion for horses.
Your pillar content will be the best writing that you have on your blog. It will be longer than most posts and filled with details. It will be from your heart and what you are most proud of. The readers will become connected with you.
How To Write Pillar Content
Think about the reader and what they would like to learn about you. Here are some questions that will help you.
Why do you create the art that you do?
Where do you create your art?
What do you use to create your art?
Who inspired you to start creating art?
What other things inspire you to create your art?
How can people purchase your artwork?
What are your policies?
As you can see, there are many things that you can start writing about. You will have endless material to write because you will continue to grow as an artist. What you believe today might be completely different in five years.
Keyword Phrases For Pillar Pages
Pillar pages help search engines understand what your site offers but the effect on SEO is only as good as the keywords you write about.
Every pillar page you create needs to have targeted keywords associated with the main topic.
You will have to dedicate some time to research what keywords will be worth writing about.
Go to search and open an incognito page and type in your pillar page's main topic.
As you start typing, Google will show you what phrases people are searching for.
Write down all of the phases that you can write about.
Type in different phrases that describe your pillar page for more ideas.
Next, scroll down to the end of the page. Here you will find "people also search for" and "searches related too."
Google wants you to succeed and tells you exactly what people are searching for.
You need to spend a few minutes researching.
Writing Your Pillar Page
The last step is to write your pillar page and write more detailed posts to link to your pillar page.
Your pillar page will end up being the longest posts on your art blog.
Your objective is to write about the topic that you are covering with as much detail as possible.
Most times, the topics you write about can be more in-depth articles.
This is where you will write in-depth articles supporting the topis of your pillar page.
For example, this post is a more in-depth article for my pillar post, Digital Content Marketing – What Artists Need To Know.
This post adds value to the pillar post and helps search engines that this site talks about building an art business with an art blog.
Keep accurate notes with every page you create. It is essential not to write about the same keywords in two different posts. Google frowns on duplicate content. The notes you take will help you to keep track of what you have already written about.
Proofread Your Article Before You Hit Publish
Writing content about your business is vital for attracting a new audience and building trust with your audience. Making sure that your work is accurate is just as important.
Simple spelling errors and grammar errors could ruin your brand. You do not have to be an English Major to be a great writer. You do, however, want to reduce as many mistakes that you can.
Below are some easy tips that will help you to reduce errors in your posts.
Hire An Editor
Every great writer has an editor. It is very easy for a writer to look at his/her work and miss simple mistakes. Their mind corrects any errors that are there because they created it and know what it should be.
The first and last letters are the most important in a word. The reader's minds correct any misspellings and can understand the text that was written.
Even though that might be true, everything that you share with the public is a reflection of your brand.
An editor has fresh eyes that will be able to see mistakes easier than you will. You might not be able to hire an editor at first, but you can ask someone you know that is good at spelling and grammar to help you.
Ask a friend, relative, or spouse to proofread your blog posts.
If you can not find anyone to help you with your proofreading, take the time to read your post before you publish it.
Another option is to hire a freelancer from Fiverr.
Fiverr has professional freelancers who specialize in different areas like creating logos, writing content, and proofreading.
Resource
A great teacher does not know everything. An exceptional teacher knows where to find the answer.
You will be building authority as you continue to publish posts. People will start to look at you as an expert in your field.
Simple grammar and spelling mistakes will distract your readers and eventually diminish their trust.
You want your audience to absorb your message not to be distracted from imperfections.
Everyone Writes Your Go-To Guide To Creating Ridiculously Good Content is a great go-to book that will help you with any grammar struggles you might encounter.
There are many other options available to help you with your writing skills.
I highly recommend taking some time to learn the art of writing. The content you produce will be one of the reasons you will be selling your artwork online, or it will be collecting dust in your closet.
Go Back to Your Article
If you do not have an editor, or even if you do, put your article away and read it at a different time. You will be surprised at how many mistakes you will find if you proofread your article at a different date.
Going back to your article will provide you with fresh eyes and a clear mind to accurately proofread your post. You might even notice that there is information that you missed and would like to add.
I schedule some time every week to revise older content.
One of the many benefits of having a WordPress artist blog is that you can always revise your older blog posts, and Google rewards this by keeping the posts higher in the search results.
Revising older content will not only allow you to keep your posts up-to-date, but you can check for any mistakes you have missed.
Search engines reward older posts that are updated. Spending time revising older posts will help you to increase your PageRank.
Related Resource:
Spellcheck
Run a spell check one last time before you post. I use Grammarly for my spellcheck.
More tools available for grammar and spellcheck:
Most of the tools are similar, but there are some slight differences, so take a look at all of them and see which tools work best for your writing style.
There are times when I use two or three spellcheck programs. For some reason, every tool will find a mistake that the other tools overlooked.
More Proofreading Tips
Returning to your blog post with fresh eyes is a great way to find simple grammar and spelling errors. But there will be times when you must publish in a hurry.
Below are some proofreading tips that will help you to identify and address common grammar and spelling errors.
Read your post out loud
Read your post one word at a time silently
Print a copy
Read your post backward
Be aware of homophone confusion
Final Thoughts How Pillar Content Generates Traffic
Congratulations, you now know the importance of pillar pages and how it will help your SEO strategy.
Your pillar page is the page that summarizes the rest of your content.
Organizing your artist website will make it easier for Google to scan rank your site in search.
Your Pillar page will also make it easier for your readers to find the information they are searching for. When they can easily find what they need they will go to your site first for more information.
Related Pillar Content Articles:
The form you have selected does not exist.
How are you using a pillar content strategy to build your art business?