Last Updated on
Do you have an artist website or blog? Photographing artwork is a skill you want to learn. In this article, I would like to share with you tips on how you can increase your sales with tips on photographing artwork to sell.
Tips on Photographing Artwork to Sell
If you are selling your art online, you are showcasing your art with images. How you photograph your art could be the difference between a sale and no sale.
You have spent endless hours creating your latest piece of art. You will want to spend an equal amount of time photographing and editing the finished piece to showcase the beauty of your artwork. Photographing art is a skill that can be learned. With these easy tips, you will be able to showcase your artwork like the pros.
Before We Start Learning How to Photograph Art
Let's do a fun project.
Take a look at images on Pinterest.
Do a search for your favorite dessert.

Do a search for furniture.

Do a search for puppies.
What do all of the images have in common?
The pins that you stopped and looked at had high-quality images.
The pins that you scrolled past did not stand out and grab your attention.
Learn how other people and businesses are showcasing their products online.
Pinterest is a great way for you to learn about images because it is a visual network.
When you are studying the images that caught your attention on Pinterest, ask yourself:
How can I create the same excitement with my images?
What do I need to do to stop people from scrolling past my Pinterest pins?
What do I have to do to have people purchase my art when they land on my site?
What do I have to do to gain more engagement on my social media networks?
Research Other Artists
The next step to take is researching your competition.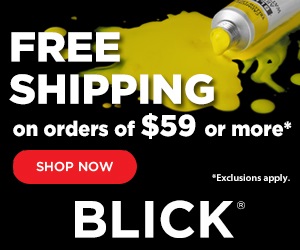 Take some time out of your week to find other artists that are selling the same type of art you are selling.
Look at their blogs, gallery, and social media pages.
Take note of how they are representing their art and how people are reacting to the images.
Ask yourself, "What can I do to make it better?"
Photographing Artwork Tips
Here are 7 tips to help you take better photographs of your art.
When you are taking photographs of your art, make sure the lighting is correct. There is nothing that could make a piece of art look flat more than bad lighting.

If you have a hard time taking your photographs, you might want to hire someone to take the photos for you. If your art sells because of good images that you provided online, it would be a wise investment.

Ask a friend to help you if they are good at photography. Many people love to take photographs and are as good as or even better than someone you would hire.

Take photos inside and outside. There is nothing better than natural sunlight when it comes to taking pictures.

Stage your art. Have it hanging on a wall. Customers like when they can see what a piece of art would look like hanging on a wall or sitting on a shelf.

Add some décor near the art. Stage it just like it would be displayed in a home.

Take close-up pictures of your art. People like to see the texture of the art.
There are so many different things that you can do to bring life to your work. Once you do that, you will have an easier time selling your work online.
Editing Photographs
Another tip is to edit your images. There are many free online tools that you can use to edit your images.
PicMonkey and Canva are two of my favorites to use. They are both free, but you can also purchase the premium services if you wish. They both are user-friendly and offer a lot of choices with the free services.
If you are using social media for marketing, size the images to the social media site that you are using.
Unfortunately, all social media sites have different image sizes that they use for their posts. This makes it difficult because now you have to edit for each social media site.
You will want to crop and resize the image for the particular site for the best results. You do not want just a part of your artwork showing; people will just scroll past your post. You want to catch their attention and have them want to learn more about your work.
What are your thoughts about staging your art to sell?
What difficulties do you have photographing artwork?
Conclusion:
You can learn how to take great photographs of your artwork.
If you are serious about selling art online, you will want to put aside some time every week to enhance your photographing skills.
You might also be interested in:
If you enjoyed this article don't forget to sign up for my free weekly newsletter.
You can also join me on:
More resources to help build your online art business.
Art Marketing Resource – All of the tools I use and recommend for my online art business.
28 Day Blogging Challenge for Visual Artists
Are you ready to start building an online presence?
Take the challenge and join all of the other artists selling their art online.
By Dave Nevue
Download your copy today, or Purchase on Amazon.
The Productive Artist How to Live Your Dreams The right mindset and time management skills are essential for any business. These topics are often not talked about but are key elements for your success. You will learn how to have a winning mindset and time management skills necessary for operating a successful art business. Available at Amazon or Download today.
For Art Bloggers
By Dave Nevue
This eBook will help you to get familiar with your WordPress Dashboard so you can focus on writing content that will attract potential buyers to your artwork. Download Today.
For Art Bloggers
by Dave Nevue
Optimize your WordPress site for the search engines.
What you will learn: What is SEO – WordPress Themes – WordPress Visibility Settings – URL Structures – WordPress SEO Plugins – WordPress Categories and Tags – SSL HTTPS
Disclaimer: Please note that some of the links on this post are affiliate links and will be clearly marked as so. I will earn a commission at no extra cost to you if you choose to purchase through those links. I will only recommend products I have used, found helpful to my business and are companies I trust.
Graphite Drawing by Dave Nevue
Purchase Prints and Greeting Cards
The Complete Blogger Template Toolkit 
OVER 450+ Templates You Need to Quickly Create Stunning, Jump-Off-The-Screen Image to Grow Your Blog-- Without Having to Learn Design!