There are so many different drawing papers available, making it a challenge to choose the right one for artists who are just starting.
All drawing papers are different.
The tooth, weight, finish, and material will make a significant difference in your finished drawing.
After reading this post you will know what the best paper will be for your drawing style.
Disclaimer: This post may contain affiliate links. If you make a purchase by clicking on an affiliate link, Nevue Fine Art Marketing may earn an affiliate commission at no additional cost to you. Affiliate relationships include, but are not limited to, Bluehost, Tailwind, Skimlinks, SareASale and StudioPress. To learn more visit Affiliate Link Disclosure Policy
What Paper Is Best For Graphite Drawings
Drawing has been around for hundreds of years and is one of the most fundamental mediums used for art projects.
Art is a way for artists to express themselves visually.
For an artist to communicate their message correctly, they will want to use a surface that will work best for the subject they are drawing.
That brings us to the question, "What is the best paper for graphite drawings?"
How many times have you been in the middle of a project and realize that the paper's texture making it difficult for you to achieve your vision?
Many times artists will not consider the subject they are going to draw when they reach for drawing paper.
The artist's drawing style and the subject being drawn will determine what drawing paper would be best for the project.
Knowing some information about the different types of paper available will allow you to choose which one will work best for your art projects.
Paper Basics
Paper is made by creating a pulp out of different fibers.
The most common fibers in paper are wood and cotton.
The fibers are made into a pulp, molded, pressed, and dried.
Every step determines the texture of the paper.
The texture of the paper will affect the way the graphite marks the surface.
Quality Of Paper
Low-quality papers are mainly made of wood fibers.
These fibers are very acidic and will degrade over time.
Newspapers are made out of lower quality paper and will discolor in time.
If you use this type of paper, your finished project will be affected in time.
"Rag" paper is a higher quality paper, usually handmade from cotton and linen fibers.
The fibers used for higher quality papers are more resistant to break-down from chemicals and acid.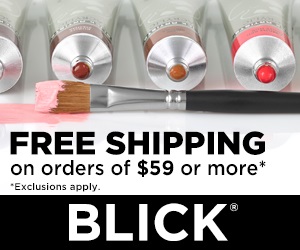 "Rag" paper is more expensive but is best for graphite drawing projects.
Mid-range papers are made with a mix of wood, cotton, and linen fibers.
A chemical is added to the paper to slow down the deterioration that is caused by pH.
Mid-ranged papers are less expensive than "rag" paper and might work well for your projects.
What Is The difference Between Archival And Acid-Free?
You will notice on the paper package a label that will state if the paper is "acid-free" and or archival.
Archival is naturally non-acidic and will be less likely to break down, allowing your collectors to enjoy your art for many years.
Most papers that are marked "acid-free" have been treated with a chemical.
The chemical added will help preserve the paper but is not as good as archival papers.
Paper Weight
You will notice the weight of the drawing paper printed on a label of the different drawing papers.
The weight will determine the thickness of the paper.
The weight is determined by weighing 500 sheets of the same size paper.
The thicker the paper, the heavier the weight will be.
Depending on your style of drawing and how hard you press on the paper will determine what will work best for you.
The thicker the paper is, the harder you will be able to press on the surface without damaging it.
Regular printing paper has a weight of 20lbs.
The best paper for graphite drawings should have a weight of 80lbs or more significant.
I used Strathmore 300 Series Bristol Board Pads 9″ x 12″ Velum for this graphite drawing.
I used Strathmore 300 Series Bristol Board Pads 9″ x 12″ Smooth for this ink drawing.
Paper Texture
All papers will have a different texture, also referred to as "tooth."
The tooth allows the media to adhere to the surface.
Smoother surfaces or "less tooth" work well for graphite and pen and ink.
Charcoal and crayon will work better with more "tooth."
For graphite artists, it is more of a personal preference.
For projects that have lighter values, I will use smooth paper.
If the values need to be darker, I will use a more textured paper.
What Is The Best Drawing Paper For You
The best drawing paper for your drawing projects is a personal choice based on your artistic style.
The purpose of your pencil drawing will determine the type and weight of the paper.
Sketchbooks are suitable for sketching and practicing your drawing skills.
However, if you are selling your drawings, you will want to use a high-quality drawing paper.
Below is a list of my favorite drawing papers.
Best Paper For Graphite Drawings
Below is a list of high-quality paper used for graphite drawings.
Below is a variety of Bristol smooth surface paper and Bristol Vellum paper.
Bristol paper is a high-quality paper that can be used for pencil drawings, fine art, colored pencil, and mixed media.
Strathmore 300 Series Drawing Pads
Strathmore 400 Series Drawing Paper Pads
Sketching Pads
How To Sell Pencil Drawings Online
Are you interested in selling your drawings online?
To learn how to sell your drawings visit How to Sell Drawings Online and Make Money.
After you have learned how to sell your drawings online, consider selling prints of your art so you can generate an income while you are waiting for your originals to sell.
Enhance Your Drawing Skills
For more drawing tutorials visit Free Drawing Tutorials
Final Thoughts On The Best Paper For Graphite Drawings
All of this information will not tell you what paper is best for graphite drawing.
The information will allow you to make the best choice for your art projects.
Every artist has a different "feel" or "Touch" that affects the mark on the paper.
You will want to find a paper that works best for your style.
I recommend trying several different varieties of paper so you can see the difference and how the different textures will react to your style, touch, and feel.
Popular Art Marketing And Sales Tutorials
Below are some of the most famous art marketing courses that will grow your online art business:
Most Popular – How to Make a Living Selling What You Make by Megan Auman
Most Popular – Build a Successful Creative Blog by April Bowles-Olin
How to Build a Business While Learning Your Craft by Megan Auman
Pinterest Marketing for Makers & Designers by Megan Auman
Did you enjoy this article? Don't forget to sign up for my free weekly newsletter.
You can also join me on:
Learn how to start, grow, and monetize your online art business.
Art Business Planners