Look no further if you're looking for art inspiration. With over 50 painting ideas, from simple abstracts to watercolors, there's something here for artists of all abilities. Whether you're a beginner just starting or an experienced painter who wants to challenge yourself with a new technique – these creative painting ideas will have you painting every day.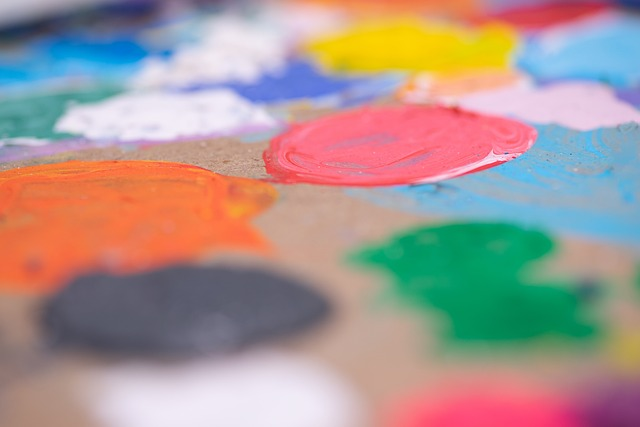 Disclaimer: This post may contain affiliate links. If you make a purchase by clicking on an affiliate link, Nevue Fine Art Marketing may earn an affiliate commission at no additional cost to you. Affiliate relationships include, but are not limited to, Bluehost, Tailwind, Skimlinks, SareASale and StudioPress. To learn more visit Affiliate Link Disclosure Policy
Painting Ideas For Beginners And Advanced Artists
Every artist you admire has started exactly where you are right now. The artists who have paintings displayed in galleries and homes worldwide have taken the time to enhance their painting skills. Learning how to paint takes patience, drive, and self-motivation.
Watching the progress you make as time goes by is motivating. We recommend that every artist keep a digital image of every painting completed and the completion date. Looking back at early paintings will show you your progress over time. You can look back and see how your painting technique has evolved.
Artist's Challenges
Many artists encounter a roadblock after purchasing their first set of acrylic paints, watercolor paints, or even oil paints, deciding what they should paint.
You were inspired by someone or something to try watercolor painting or use acrylic paint to create art on canvas.
But where do you start?
What are some ideas to paint that will be easy to compose?
We all want to paint like Vincent Van Gogh or create a painting like Mona Lisa when we first pick up a paintbrush, but that is unrealistic. You want to start with easy paintings to develop good painting skills when starting.
When reviewing the different painting ideas, consider what will be a fun painting idea to get started. Some painting prompts will be easy painting ideas, while others will be more challenging. It is perfectly fine to challenge yourself, but it is another thing to pick a subject well beyond your skill level.
Try working on an easy canvas project to enhance specific techniques like a tree or abstract painting as you go along. Maybe you are interested in easy acrylic painting ideas like still-life or rock painting.
The list below is a great starting point and aims to prevent you from having painter's block so you can learn different techniques.
Ideas Of What To Paint
Still life is a beautiful subject for people interested in developing their painting skills. This type of subject drawing and painting encourages careful observation because it typically shows different objects close to one another.
Additionally, it can be an excellent way for artists to practice and refine the use of value and perspective in their work. Because still-life allows for such a high level of control, it is ideal for those looking to learn how to paint and experiment with new techniques or create bold paintings.
Whether an amateur or a professional artist, still-life painting is worth exploring if you want to explore your artistic potential, so grab a blank canvas, pick a subject below and start painting.
Here are some simple still-life painting ideas to get you started. This list is also an excellent resource for kids' art ideas.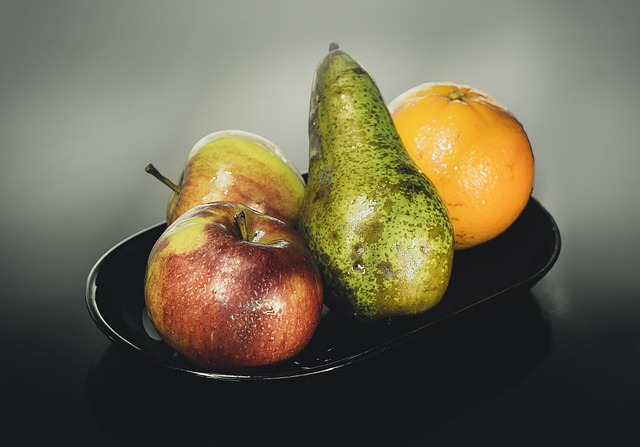 Apple
Banana
Cherries
Pear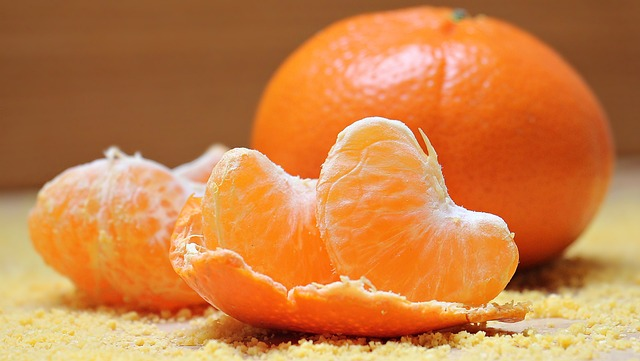 Orange
Grapefruit
Pineapple
Lemon
Lime
Watermelon
Strawberry
Grapes
These easy-to-paint prompts help you learn different brush techniques and mix colors.
Using still-life prompts like fruit is a great way to learn how to paint, but they are also trendy wall art in homes.
Once you feel comfortable painting one piece of fruit, try staging multiple pieces for fruit. The fruit can be in a bowl or staged on a table. Sketch your ideas on paper, then choose the best design to paint. This practice tip will turn you from a beginner to an advanced artist. Painting an apple might seem straightforward, but you can take the painting as far as you wish. Challenge yourself and try to make your painting as realistic as you can.
Still-life prompts are also great painting ideas for kids to enhance their creativity.
When you feel comfortable painting the above prompts, try something more challenging, like a flower painting. Flowers come in various vibrant colors and textures and are so much fun to paint.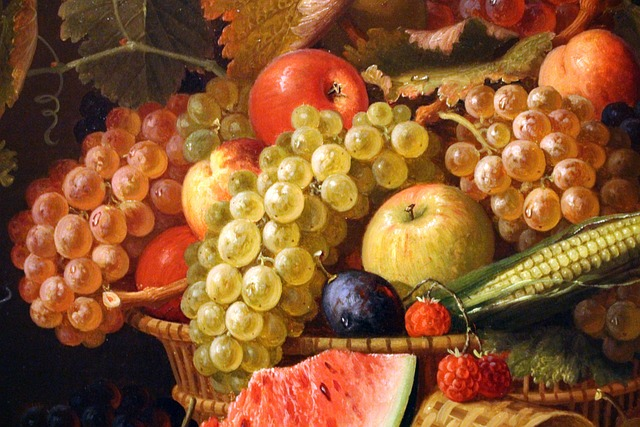 Painting tip:
Study the color of each fruit and the subtle value changes that make the fruit look three-dimensional.
Identify the light source and study how the light reacts differently when bouncing off different textures.
If you are working with acrylics or oils, practice mixing the colors.
Keep painting these prompts until you feel confident with your color choices and brush strokes. This might seem daunting, but it is an integral part of learning. Soon you will discover your unique painting style, and people will start to admire your art collection.
Painting Tutorial:
Acrylic lesson – Red Grape – Still life
More Still Life Prompts
There will be a time when you need some inspiration to continue to paint. The above list is to help you enhance your painting skills and turn you into an experienced artist. Now that you feel confident painting with watercolor or acrylic paint, it is time to try more challenging ideas.
Here are some new painting ideas to work on next.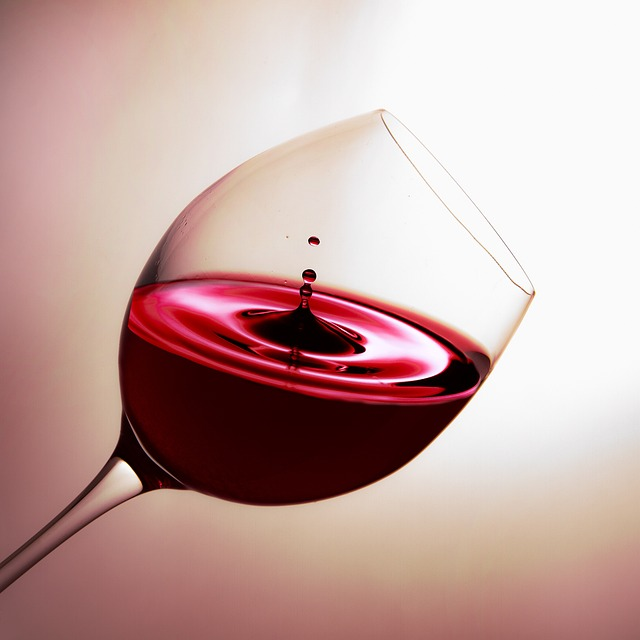 Drinking glass
Wine glass
Wine bottle
Bowls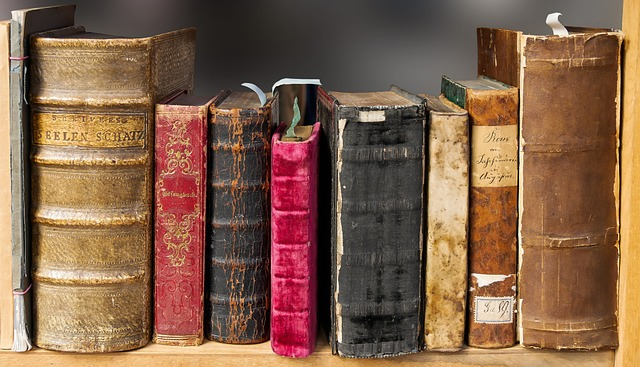 Books
Chair
Table
Cabinet
Lamp
These ideas are everyday items found in your home. You will continue to learn different techniques with the subjects, including proportion and various textures.
Try a 7-day challenge and paint a different wine bottle or bowl with varying paint patterns. After completing that challenge, start a new 7-day challenge and place a piece of fruit next to the new prompts, like grapes, next to a wine glass or bottle.
The 21 beginner painting prompts are easy and fun for adults and kids, but you can take your paintings to the next level and start composing beautiful home decor that everyone wants to display. After 21 days, you will have learned enough skills that will allow you to be more creative and allow you to add your own personal touch.
Try using black acrylic paint to enhance and make the subject's colors pop colors.
Painting Tutorial:
Advanced Still Life Painting: Paint Your Own Expressive Art
Painting Trees
There can be a lot of pressure for beginning painters to create beautiful work immediately. This often leads to frustration and disappointment as inexperienced artists struggle to master painting fundamentals.
One approach that has proven effective in helping younger painters develop their skills is the practice of painting trees.
By focusing on a specific subject matter, painters can hone their understanding of light, shade, perspective, color, etc.
Furthermore, by sketching out shapes and structures first before adding details, artists can free themselves from the worry of creating perfect images.
Painting trees are also beneficial for learning about proportions and scale–essential skills for anyone looking to become a professional artist someday.
To create unique textures, you can also experiment with cotton swabs, a fan brush, and even a palette knife.
So if you are passionate about becoming a painter, why not start by picking up your brush and trying to paint trees? The results will be worth it.
These easy painting ideas inspired by nature will be fun to work on.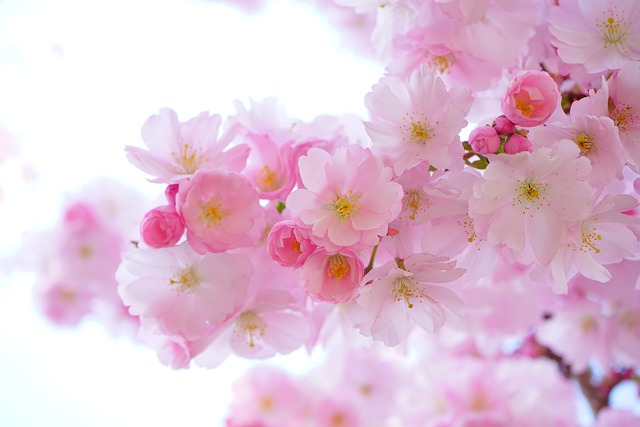 Pine
Red Maple
Sugar maple
White oak
Douglas fir
Eastern red cedar
Sweetgum
Silver maple
Pawpaw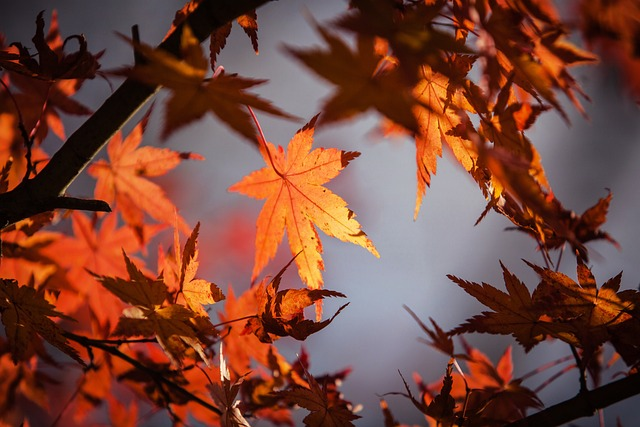 Bigleaf maple
American beech
Boxelder maple
White ash
Cherry blossom tree
These are just a few fun painting species common in America. They all have unique textures and colors during different seasons. New England has some breathtaking colors during the foliage season. If you are looking for a project with vivid colors, visit New England in the fall or look at some pictures on Pixabay.
Painting Tutorial:
Landscape Painting 101: How to Paint Trees in Acrylics
Nature Canvas Painting Ideas
By now, you have turned from a beginner to an advanced painter, and it is time for some fun but challenging painting ideas.
Many people have a collection of nature art displayed in their homes. You will also find nature paintings in offices, hospitals, and other healthcare facilities.
Painting nature is a good idea for people learning how to paint for several reasons.
First, nature is an inexhaustible source of inspiration with an endless variety of subject matter.
Second, painting from nature helps artists learn to see and understand the world around them in new ways.
Third, painting outdoors allows one to practice one's craft in various lighting and weather conditions.
And fourth, the challenge of painting quickly and directly from life can help to hone one's skills and develop one's own unique style.
For all these reasons, painting nature is an excellent way for people to learn how to paint, develop their skills, and explore their creative potential.
Even though painting nature is more advance, kids will also enjoy learning how to paint mountains, fields, and the ocean.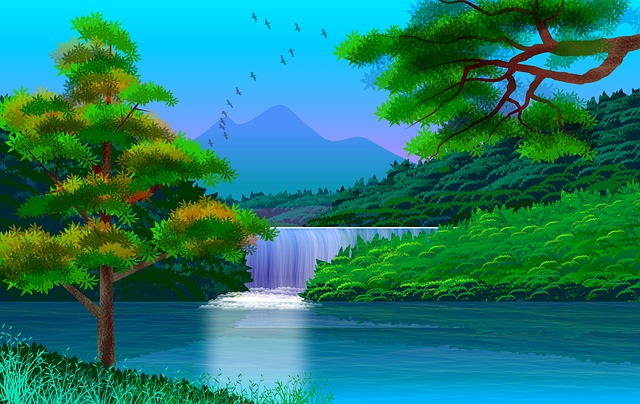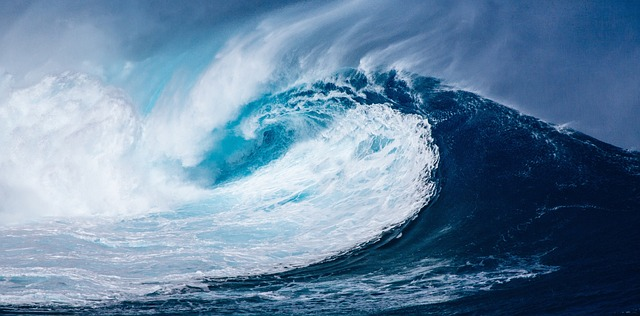 Ocean
Wildflowers
Woods
Clouds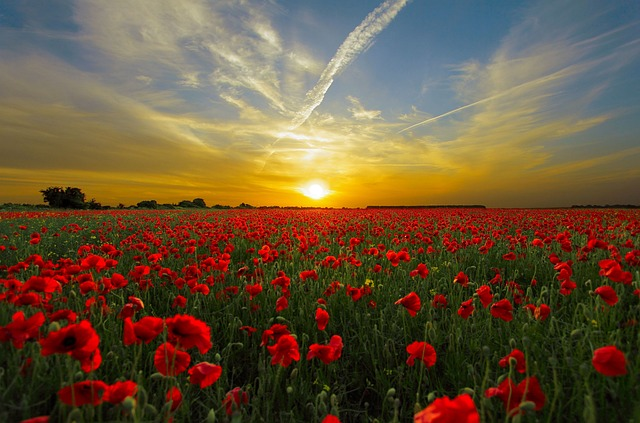 Sunset
Sunrise
Grand Canyon
Look outside if you are looking for diverse canvas or watercolor painting ideas.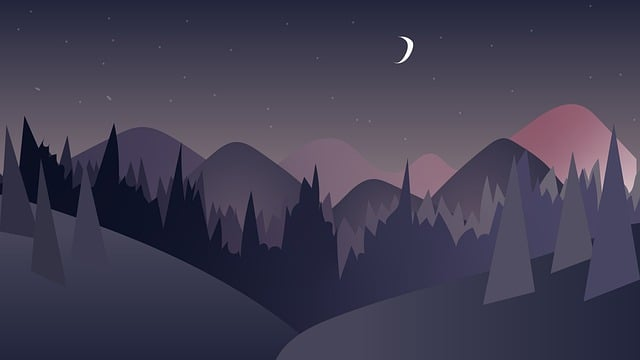 Many artists paint landscapes in the day, but the night sky will allow you to use a different color palette. You will be able to experiment with different shades and blend colors you usually would not blend when painting a scene during the day.
Painting Tutorial:
Startup Project: Nature in Watercolor
Wildlife Painting Ideas
Once you feel confident with your art skills, you might consider painting domestic animals and wildlife.
A great place to start is with your favorite pet you love.
Keep enhancing your unique style of painting domestic animals and focus on the fine details of the fur. Before you know it, everyone will be hiring you to paint their true love.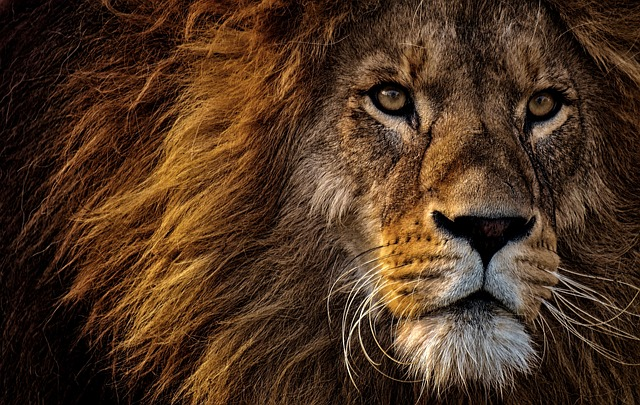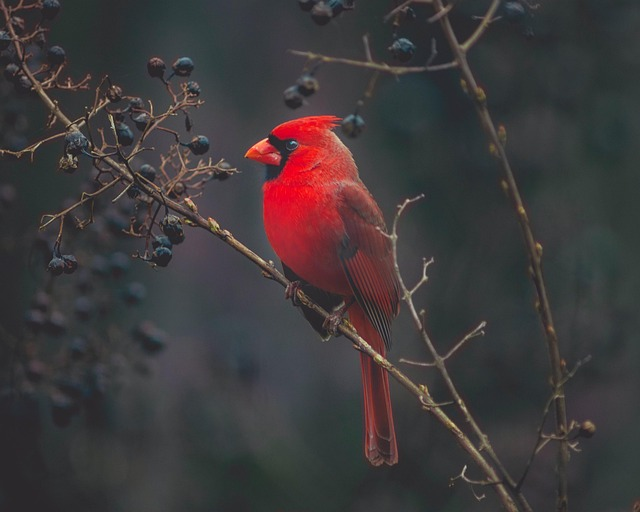 Cardinal
Bluejay
Robin
Eagle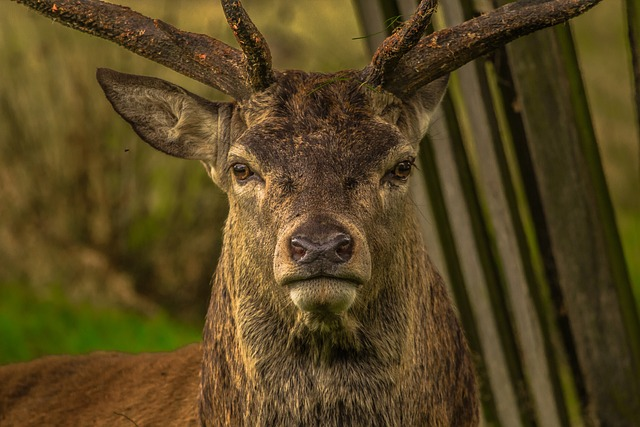 Look at other wildlife art for inspiration. Most people love animals, and many artists make a living painting domestic animals and wildlife.
Many artists dream of making a living by painting beautiful, imaginative portraits of domestic animals. While this may seem like an impossibly lofty goal, there are several strategies that artists can use to achieve it.
The first step is to build a strong portfolio demonstrating your talent and versatility as an artist. This can often be done by pitching your work to animal magazines and publications or entering art fairs and contests hosted by animal organizations.
Additionally, you can seek gallery representation for your work or even consider selling your pieces directly through online platforms such as Etsy or ArtFire.
Ultimately, artists can carve out a career in painting domestic animals with patience and determination.
For Wildlife images you can paint and sell, visit Wildlife Reference Photos For Artists
Painting Tutorial:
Painting Wildlife: Acrylic & Mixed Media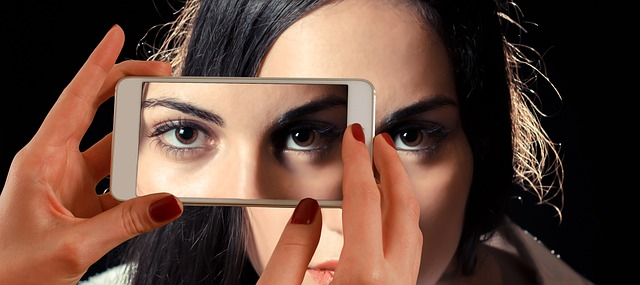 Self Portrait
Painting a self-portrait is a great way to build basic skills. Not only does it require the same techniques used in any other painting, such as mixing colors and blending lines, but having a reference that is easily at hand makes it easier to take time and create an accurate representation of oneself.
This practice also helps artists learn more about themselves; by studying their own features, they can learn what makes their faces unique and apply it to other paintings. Additionally, the resulting painting can motivate when tackling larger projects; after finishing a self-portrait, painters are likely to be inspired to grow and try something new. With the ability to practice anatomy on oneself or loved ones or to see the accuracy of one's eye for color and shading, painting a self-portrait is an excellent activity for improving one's general skills.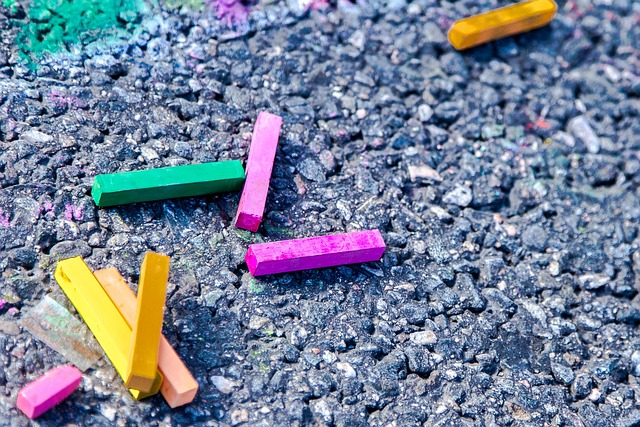 Sidewalk Chalk Paint
Sidewalk chalk paint can be an excellent way for children to enhance their art skills. The bright colors and easy-to-use format can help children create beautiful artwork. And best of all, sidewalk chalk paint is easily washable, so there's no need to worry about messes.
Here are a few tips on how to use sidewalk chalk paint to help children create stunning artwork:
1. Use a variety of colors. Mix and match colors to create exciting effects.
2. Experiment with different techniques. Try using different strokes and patterns to create unique designs.
3. Encourage creativity. Let children be as creative as they want, and don't worry about mistakes – they can always be fixed with a little bit of elbow grease.
With these tips, children will be able to create beautiful artwork that they can be proud of. So grab some sidewalk chalk paint and let the creativity flow.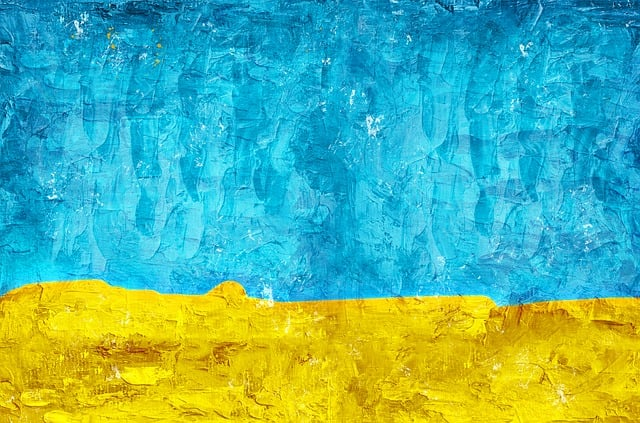 Abstract Paintings
Abstract paintings don't attempt to depict a scene or subject accurately. Instead, abstract art uses color combinations, shapes, and lines to create an impression or feeling. Many abstract paintings also incorporate elements of the artist's emotions or ideas.
Abstract art originated in early 20th-century Europe, where artists explored new ways of expressing themselves. Abstract art is often seen as a reaction to the strict rules of academic painting. These artists wanted to create something more expressive and personal.
Today, abstract art is still very popular with both artists and collectors. It can be a very rewarding style of painting to explore, as it allows for a great deal of creativity and self-expression. If you're interested in trying your hand at an abstract painting, you should keep a few things in mind.
First, don't worry about making perfect shapes or lines – abstract art's beauty is imperfections. Second, use bold colors and plenty of contrast to create an engaging composition.
And finally, don't be afraid to experiment – abstract painting has no rules, so have fun and see where your creativity takes you.
Dot Painting
Dot painting is Aboriginal Australian art that uses dots to create patterns and designs. The Pintupi people of central Australia first used the technique, but other Aboriginal groups have since adopted it.
Dot paintings can be created on various surfaces, including canvas, wood, and human bodies. The designs are usually geometric and often represent stories or sacred objects.
Dot painting is a meditative and relaxing process that can be very therapeutic. Creating dots can help to still the mind and focus the thoughts. For many Aboriginal artists, dot painting is more than just an art form; it connects with their culture and heritage.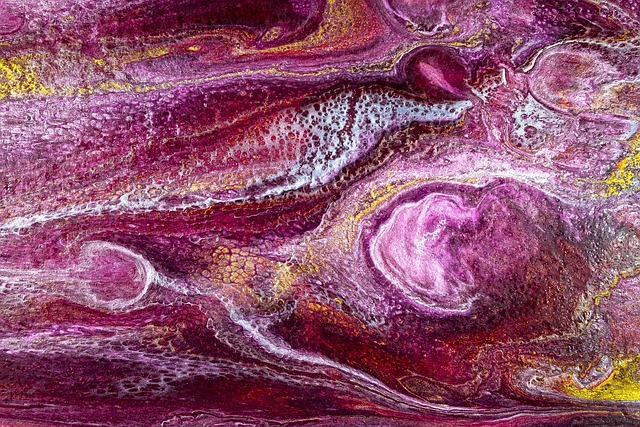 Pouring Paint
Pouring paint is becoming increasingly popular among artists because it offers a unique way to create works of art without too much effort. Not only can fun and vibrant works be created, but pouring paint also provides an exciting range of textures and color palettes to explore. Pouring paint gives the artist more space to experiment than traditional painting techniques, as splashes and drips can lead to unexpected forms and patterns. The unpredictability of this method of painting can lead to stunning works that would be impossible to replicate with regular tools – something that appeals to many newer and veteran artists alike.
Different Painting Themes Ideas For Artists
Nature
One popular painting theme is nature. This could include landscapes, seascapes, flowers, or even animals. Nature is an excellent subject for paintings because it is so varied, and there are endless possibilities for inspiration.
Abstract
Another popular theme for paintings is abstract art. Abstract paintings often feature geometric shapes and bold colors. This type of painting can be very challenging but also very rewarding.
Portraits
Portraits are another popular type of painting. This could be a portrait of a loved one, a self-portrait, or even a pet portrait. Portraits can be very personal and intimate, often cherished by their owners.
Still Life
Still life paintings are typical of inanimate objects, such as fruits, vegetables, or flowers. These types of paintings can be very challenging, as the artist must make the objects look lifelike while still maintaining a sense of artistry.
Cityscapes
Cityscapes are becoming increasingly popular as more and more people move to urban areas. These types of paintings can be very detailed and often capture the hustle and bustle of city life.
Figurative
Figurative paintings feature human or animal figures. These paintings can be very expressive and often convey emotion quite well.
Landscapes
Landscapes are one of the most popular types of paintings. They can be of any location, from mountains to forests to beaches. Landscape paintings often capture the beauty of nature and can be very calming and relaxing.
Creative Painting Ideas For Walls
Use a bold color scheme.
One way to make your painting stand out is to use a bold color scheme. This can be achieved using bright colors or high contrast between light and dark colors. This will create a dramatic effect that will make your painting pop.
Incorporate geometric shapes.
Another way to add interest to your painting is to incorporate geometric shapes. This can be done by creating patterns or using shapes as accents. This will add a bit of visual interest and can make your painting more eye-catching.
Use texture to add dimension.
Adding texture to your painting can also help to create more interest and depth. This can be done by using thick paint, adding embellishments, or even incorporating fabric into the design.
Paint on an unconventional surface.
If you want your painting to be unique, try painting on an unconventional surface. This could be anything from wood to glass to metal. Painting on an unusual surface will add another dimension and interest to your work.
Create a mural.
Creating a mural is another great way to make a statement with your painting. This can be done by painting directly on a wall or by creating a large canvas that can be hung on the wall. Murals are attention-grabbing and will make a big impact in any space.
Use words or phrases.
Incorporating words or phrases into your painting can also be a great way to add meaning and interest. This could be something as simple as adding a meaningful quote or song lyric to you, or it could be something more elaborate like creating an entire word collage out of paint chips.
Painting Tutorials
Tutorials can help aspiring artists refine their painting techniques. From basics such as color mixing and brush handling to advanced painting techniques, tutorials are essential for any artist looking to add a bit of extra polish to their painting projects. With step-by-step instructions from experienced painters, viewers can learn how to apply different layers and textures that create the desired result.
Tutorials also allow viewers to learn at their own pace, rewinding and repeating certain steps until they become more comfortable with the overall process. By approaching painting tutorials with an open mind, viewers can pick up new tips and tricks to improve their work quality. Whether you are a novice or an experienced painter, painting tutorials offer something for everyone. There are plenty of painting classes that will make painting easier on Skillshare.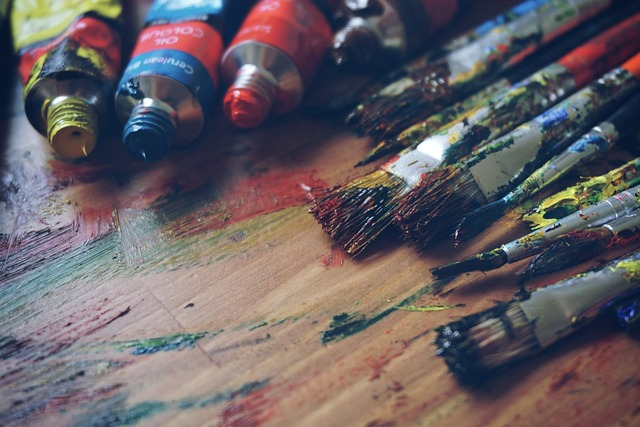 Art Supplies
As an artist, having suitable materials for a painting project is essential for creating professional pieces. Generally, these supplies will include good-quality canvas and paintbrushes in varying sizes and shapes; depending on the painting style one intends to do, professionals may also require texture-building supplies such as palette knives. Furthermore, specific types of paints must be selected for particular projects; for example, oil paints should be used for intricate work due to their highly pigmented nature, while watercolors are ideal for a more delicate outcome.
Other materials can include easels, pencils, charcoal sticks, cotton balls, q-tips, masking tape, and paper towels – all of which make up an arsenal of valuable items to create something extraordinary.
Read these articles to become familiar with the available supplies.
Selling Prints Of Watercolor Paintings
Many artists sell prints of their work to make money. Watercolor prints are a popular print type because they are inexpensive to produce and have a distinct look that many people enjoy.
There are a few different ways that artists can sell prints of their watercolor paintings.
One option is to sell the prints outright. This means that the artist keeps all of the profits from the sale.
Another option is to sell the prints on consignment. This means that the artist agrees to let the buyer keep a portion of the profits from the sale. The artist typically gets a higher percentage of the profits when selling on consignment, but it requires more work on the artist's part.
Whichever route you choose, selling prints of your watercolor paintings can be a great way to make money as an artist.
Final Thoughts On Painting Ideas That Will Inspire You To Paint
We have developed over 50 painting ideas, from kids to beginners and advanced.
You can use any medium with these painting ideas, including watercolor, acrylic, oil, pastel, and even drawing mediums.
There is sure to be something on the list you will love painting.
Start with fun ideas to paint to enhance your skills.
Then continue with more challenging prompts to turn you from a beginner to a professional painter.
If you struggle with some techniques, try the painting tutorial mentioned above.
Whether you want to paint clouds or hydrangeas with vibrant colors, painting is a fun art activity everyone can enjoy. Before you know it, you will have a collection of your favorite painting tools and the ability to create an art piece that everyone will admire.
More Related Creative Posts
How To Paint Flowers With Acrylic Paints Step-By-Step Tutorials
Top 7 Painting Art Blogs For Inspiration And Education
Best Tablets For Note Taking And Drawing 2020
How To Make Prints Of Watercolor Paintings
Drawing Challenges That Will Take Your Art To The Next Level
Get Creative: Simple and Fun Drawing Ideas for Children
The Beginner's Guid To Painting On Glass