Are you an artist looking for inspiring ideas of what to draw and sketch? Look no further.
We've rounded up over 100 ideas from nature, architecture, body parts, and shapes that will keep your creative juices flowing.
Whether new to your craft or an experienced veteran, this collection will give you plenty of juice to fuel even the most ambitious projects. So grab your favorite sketchpad and pen/pencils – it's time to get creative and unleash your inner artist.
Drawing Daily Benefits
There are many benefits to drawing daily. Here are some reasons to pick up a pencil daily.
Drawing Helps to Relax
One of the benefits of drawing is that it can help you to relax. When you focus on creating a drawing, it can help to take your mind off of your stressors and clear your thoughts. The act of drawing can also be calming and therapeutic, making it a great way to unwind after a long day.
Drawing Improves Your Mood
Another benefit of drawing is that it can improve your mood. Studies have shown that art therapy can effectively treat depression and anxiety. The act of creating art can help to boost your mood and increase feelings of happiness and well-being.
Drawing Boosts Your Creativity
Drawing may be the perfect activity for you if you're looking for a way to boost your creativity. When you engage in creative activities like drawing, it can help to spark new ideas and perspectives. Additionally, the act of drawing itself can help to train your brain to think more creatively.
Drawing Increases Your Focus
When working on a drawing, it's essential to maintain a high level of focus to create a successful piece of art. The act of focusing intently on your work can help to improve your concentration and attention span. Additionally, drawing can help improve your problem-solving skills as you learn to navigate challenges that arise during the creative process.
Drawing Teaches Patience
Another benefit of drawing is that it teaches patience. Creating a detailed and accurate drawing often requires much time and effort. Learning to be patient during the process can help you to develop greater perseverance overall. Additionally, the finished product can serve as a reminder of the importance of taking your time and not rushing through things in life.
Drawing Helps You Express Yourself
For many people, drawing is a way to express themselves creatively. It can be an outlet for emotions and thoughts that might be difficult to express in words alone. Additionally, drawings can serve as visual representations of your inner thoughts and feelings, which can be helpful when communicating with others about them.
Disclaimer: This post may contain affiliate links. If you make a purchase by clicking on an affiliate link, Nevue Fine Art Marketing may earn an affiliate commission at no additional cost to you. Affiliate relationships include, but are not limited to, Bluehost, Tailwind, Skimlinks, SareASale and StudioPress. To learn more visit Affiliate Link Disclosure Policy
Original graphite drawing by Dave Nevue
Easy Drawing Ideas
Airplane – Airplanes are a great way to learn proportions and observe curved and straight lines.
Try drawing different airplanes like multi-engine pistons, biplanes, gliders, jets, and helicopters.
Draw them on the runway and in the air for a different perspective.
Backgammon board – You can choose to draw many different backgammon boards.
Some are in a wooden box, and others are gameboards. The triangle shapes will help you to draw perspective, and the dice and checkers will be an additional bonus. Observing a game board's simple shape will help you see simple shapes in everyday objects.
Bar of soap – All soap brands have different textures, shapes, and curves. If you are looking for a quick drawing idea, draw some bars of soap.
Baseball – Baseballs are fun to draw but can be a challenge with the seams and stitches of the baseball. Try to add depth by adding the five elements of shading. In just a few steps, you can transform basic shapes into realistic drawings.
Original graphite drawing by Dave Nevue
Baseball bat – Perfect drawing cone shapes by drawing baseball bats. Draw an aluminum bat and a wood bat for different textures. Notice how light reacts to the other materials.
Baseball cleats – Drawing complex subjects like cleats will help you to learn perspective and angles. Notice the angles of the spikes and how they bend slightly when pressure is applied.
Baseball gloves – Baseball gloves come in all different shapes and sizes and will help you to draw the texture of leather.
Baseball hat – Place your baseball hat at different angles by hanging it on a chair. If you have an old hat, grab it and capture all of the textures of an old weathered hat.
Basketball – Sketch a basketball and try to give it form with shading. Basketballs have a lot of bumps and valleys. Remember, sometimes less is more with drawings.
Bathtub – Old vintage bathtubs are fun to draw. Search for some vintage bathtubs on Pixabay.
Beach – Don't forget to bring your sketch pad and pencils while enjoying a beautiful summer day at the beach.
Bicycle – There are many types of bikes to choose from, like a regular bicycle, tricycle, or even a tandem. Try drawing them all.
Birds – Birds are fun to draw; you can find them in different poses on trees or the ground. Search on Pixabay for birds, and you will have years of practice ahead of you.
Boots – Old and new boots are fun to draw. Don't forget the shadow of the shoelace.
Books – Hardcover and softcover books are fun to draw and is an excellent practice for perspective drawing. Draw your books open, closed, and stacked on each other. You can even sketch your readers on a bookshelf.
Bridges – There are many bridges to choose from like stone, wooden, or even draw bridges. Visit your nearest bridge and sketch away.
Buildings – Buildings are made with different materials. You can have fun drawing a brick building and a challenge drawing a skyscraper with many windows. Draw structures using one-perspective and two-perspective.
Candles – Candles come in all shapes and sizes and are great practice for drawing cylinders. Draw candles in large, skinny jars and candles with a flame and the wax dripping down the side.
Candy canes – Candy canes have a fun shape to draw. Just make sure that you follow the direction of the curves.
Candy – Candy comes in all kinds of shapes and wrappers. Draw the package and the actual candy.
Canned food – Grab a bunch of cans from your pantry and create a still life.
Cars – Challenge yourself to draw your beloved vehicle or the one you've always wanted. Begin with its shape, then layer in all the details for an enthralling drawing challenge.
Cartoon Characters – Draw mickey mouse or other favorite cartoon characters or create your own. Drawing cartoons can be both an enjoyable and productive activity. Benefits range from improving traditional skills such as hand-eye coordination, fine motor control, and creativity to discovering one's sense of personal expression through art. Even children can benefit from this art form; it helps them develop visual communication skills, which they can use while creating art and in their everyday life. Not only this, but it also encourages problem-solving skills and decision-making abilities, allowing for more independent thinking. A hobby such as drawing cartoons offers numerous short and long-term benefits that are useful both in a creative setting and in everyday life.
Original pastel painting by Dave Nevue
Cats – Take many photos of your cat or a friend's cat.
Chairs – Draw different types of chairs. For an extra challenge, concentrate on the shadow and try to make it as realistic as possible.
Checkerboard and Checkers – This is a perfect subject for drawing perspective. The checkers will add an extra dimension to the composition.
Child's wooden cars and trucks – The shapes of wooden cars and trucks are simple to sketch. Try to capture the grain of the wood.
Chocolate bar – A Hershey's chocolate bar has to be included in the list of ideas of what to draw. Just be careful not to eat it while drawing the chocolate bar.
Christmas ornaments – Grab a box of your Christmas ornaments and start sketching all different shapes.
Christmas presents – Drawing wrapped Christmas presents is a good exercise for perspective drawing. The bow can be challenging, but practice will make you a pro.
Christmas stockings – Sketch your Christmas stocking hanging off your fireplace mantel. Capture all of the texture of the shelf and the stocking. For even more fun, draw the fire in the fireplace.
Christmas tree – When you are enjoying an evening in front of your Christmas tree, grab your pencils and start drawing what you see. Notice how the lights reflect off of the tree and ornaments.
Christmas wreath – There is so much going on with Christmas wreaths. The texture of the pine needles and pinecones is fun to draw, and all the rage of the accents on the wreath will have you sketching for hours.
Cigars – Draw a smoldering or new cigar still in the wrapper. A cigar box filled with cigars is always fun.
Clock – Grandfather clocks, cuckoo clocks, and old alarm clocks with bells on top are always fun to draw. Pay close attention to the face of the clock.
Clothes – Go into your closet, grab a pair of jeans or a sweatshirt, and stage it on a bed or chair.
Coffee maker – Coffee makers come in all sizes and shapes. You will enjoy drawing different glass, metal, and plastic textures. Observe how light reacts to all of the other materials.
Coffee mug – Sketch your coffee mug while enjoying your first cup of coffee in the morning. Use different mugs and look at them from different angles. The fun thing about drawing mugs is that they come in various sizes.
You can come up with many ideas of what to draw just in your kitchen.
Couch – Sketch your furniture at different angles. Place a quilt on it for an extra challenge.
Cubes, spheres, and cones are always good to practice, especially when practicing the five shading elements.
Deck of cards – Stage some cards on a table. Have the cards stick out of the card box or overlap each other.
Dice – If you want more fun drawing cubes, try drawing dice.
Original graphite drawing by Dave Nevue
Dogs – Take many photos of your dog or a friend's dog. Try to capture their personality and expressions.
Doorknob – Vintage or modern doorknobs are great practice for perspective drawing and practicing your lines. Add the shadow of the doorknob casts.
Eggs – Drawing eggs is a great way to master soft value changes.
Erasers – Grab your eraser and start drawing. Draw a new eraser and a used eraser.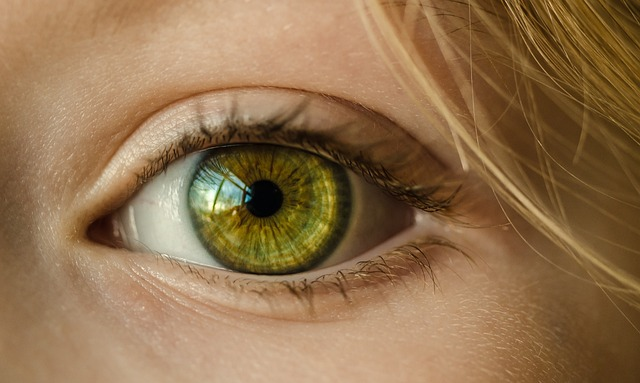 Eyes – Eyes are considered the windows to the soul and capture the character of the person or animal you are drawing. Drawing different facial features like eyes, nose, and lips will help you to draw portraits. For extra practice, try drawing other facial expressions. Norman Rockwell was a master at facial features.
Sketching eyes will enhance your portrait drawing skills.
If you run out of ideas of what to draw, draw your eyes. Draw cat eyes, dog eyes, human eyes any animal's eyes.
Farm animals – If you are looking for animal drawing prompts, farms are the first place to go. You can draw many beautiful animals, like pigs, cows, and goats.
Favorite fairy tale – Draw your favorite fairy tale character can be fun and rewarding. Draw them at different poses and create a comic strip.
Fish – Draw cute things like your fish in your fish tank.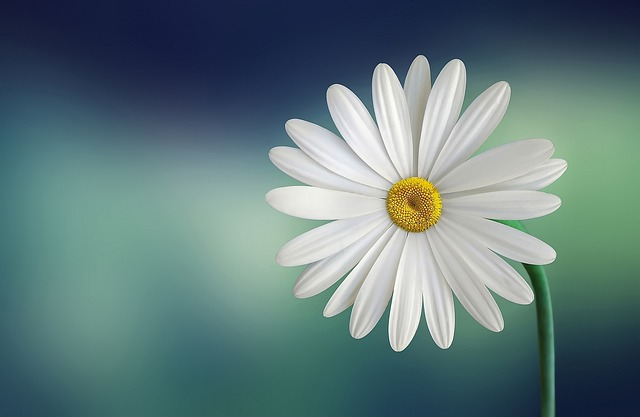 Flowers – There is a variety of flowers you can draw. Draw each flower separately or display a bunch of flowers in a vase.
Forks – Forks have some great curves and lines. Grab a fork, place it at different angles on your kitchen table, and draw away.
Original graphite drawing by Dave Nevue
Fruits – Fruits are subjects many artists enjoy sketching. There is a wide variety to choose from. Set up a still life with some fruit you have in your kitchen.
Game controllers – Grab all your game consoles and practice drawing how light reflects off various plastics. You will have fun drawing all of the different buttons and joysticks.
Globe – Globes are fun to draw and excellent practice for symmetry and proportions. Try adding as much detail as you can.
Hair – Practice sketching long hair, short hair, curly hair, wavy hair, and straight hair.
Hammer – Go to your toolbox and grab your hammer. A hammer has a lot of gentle curves to capture. Place a few nails next to the hammer for an extra challenge.
Headphones – Grab your headphones and arrange them on a desk, hanging on a charge, or even in a tangled mess.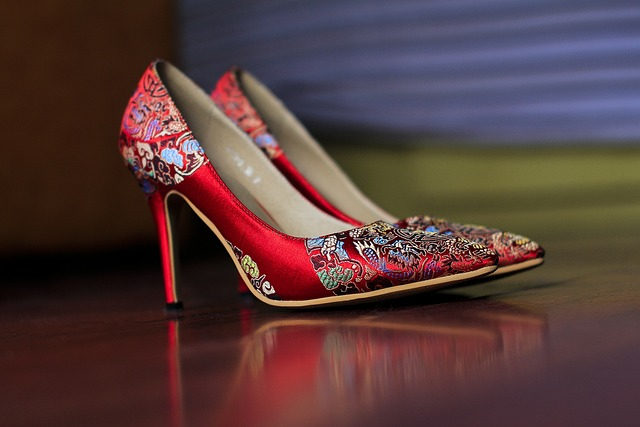 High heels – High heels come in all sizes and shapes. Grab some from the closet or ask to borrow someone's high heels. Create a still-life composition and capture all the different lines and shapes.
Original Pastel Drawing by Dave Nevue
Horses – Beloved animals like horses are so much fun to draw. Draw a horse standing tall and proud. Draw a horse eating hay or even galloping.
Houseplants – houseplants have different shaped leaves that will be fun to sketch. Walk around your house and see what other plants you can draw.
Houses – Draw the homes in your neighborhood. Drawing houses is an excellent practice for perspective drawing.
Human Body – Drawing the human body can be rewarding and beneficial. It invites creativity and can help to gain a deeper understanding of the body and its anatomy. When drawing the human figure, one must pay close attention to details, giving great practice in observing even the most minor elements. Drawing the human body allows artists to explore different perspectives, gaining insights into form, proportion, gesture, and composition.
Ice cream – Who doesn't love ice cream? Put a couple of scoops of ice cream in an ice cream cone and draw away.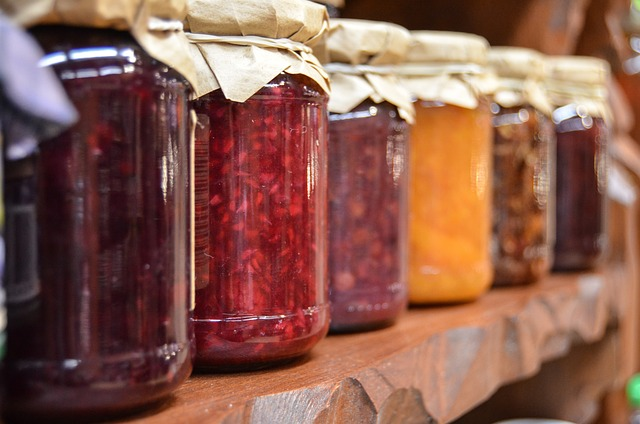 Jars – Medicine, mason, and vintage jars are great to draw.
Knife – Grab a butter knife, bread knife, and steak knife and capture all of the interesting details of the curves of the blades. Pay attention to how the light reflects off of the surface.
Lamp – Walk around your house and start drawing all the room lamps.
Leaves – Drawing leaves might seem easy, but when you observe leaves, you will discover a lot of texture you can have fun sketching.
Light switch – While sitting on your couch, look at the nearest light switch and try to draw it while keeping the proportions correct.
Lightbulb – Draw a bulb on a table or in a light fixture.
Mountains – Mountains are excellent practice if you enjoy drawing landscapes.
Mouse and keyboard – Challenge yourself to sketch your mouse and keyboard. Capture all of the value changes between the keys and the curves of your mouse.
Musical instruments – There are so many musical instruments to choose from, like brass instruments, violins, guitars, ukuleles, drums, and bongos. Pick your favorite musical instrument to draw.
Paintbrush – You probably have a variety of paintbrushes right in your home.
Pair of Sneakers – Grab your sneakers and create a still-life composition. Have them staged next to each other, have one on top of the other, or even have one lying on its side. Draw your sneakers on your feet or someone else's.
Paper towels – You will be surprised by how much detail is in paper towels. You might think paper towels are an easy subject to draw, but once you get into it and discover all the different elements and textures, you will find yourself sitting there for hours.
Pens – Pens come in all different sizes and shapes. Grab a handful of other pens and start sketching.
Pencils – you are sketching with a pencil as we speak. Why not draw your pencil. Take a handful of pencils and drop them on the table. Capture how they land. Every time you do this, you will be practicing different shapes.
Pizza – When having pizza on the weekend, take a slice and hide it in the back of the refrigerator so you can draw it when nobody is around. When you finish your drawing, you can enjoy a nice snack.
Pizza box – Before you throw away the pizza box, why don't you try sketching it? Look at it from different angles.
Pliers – Grab a pair of pliers to sketch. You can develop many more drawing ideas of what to draw in your garage or toolbox.
Pumpkins – Pumpkins are a fun subject to draw in the fall.
Puzzle pieces – If you want to practice drawing odd shapes, grab many puzzle pieces. Draw one piece at a time, drop a handful on the table, and try to draw what you see.
Reading glasses – Reading glasses come in different sizes and shapes. Pose your reading and sunglasses and start drawing.
Refrigerator – Drawing rectangles can become manganous after a while, but drawing real-life subjects that take the form of a rectangle makes removing exciting.
Rocking horse – Are you having a difficult time sketching horses? Maybe drawing a rocking horse will make it a little easier.
Rocks – Rock comes in all sizes, shapes, and textures. Stones are one of the basics you will want to practice drawing if you enjoy drawing landscapes.
Rowboat – Old wooden rowboats are fun to draw. For extra practice, sketch a rowboat on land and on the water.
Ruler – place a rule at different angles on a table. Drawing rules is great practice for perspective drawing.
After you have exhausted that, create a still life of all your drawing supplies.
Your drawing supplies alone give you many ideas of what to draw.
Sandals – Drawing different styles of clothes and shoes will come in handy when you are drawing people.
School desk – old and new school desks are great for drawing. Capture the wood textures on old desks and how light reflects off the metal on more modern desks.
Screwdriver – A screwdriver is another fun tool to draw from your toolbox. Stage a flathead and Phillips screwdriver, and see if you can get the proportions down.
Seashells – Seashells come in all different shapes and sizes and are so much fun to draw.
Skateboard -A skateboard has many different lines and is a perfect subject to practice drawing proportions.
Smartphone – You always have your smartphone within arms reach. You are probably reading this list of ideas of what to draw on your smartphone. Lay it down and start drawing. Try drawing it at different angles.
Soccer ball – Soccer balls might seem easy to sketch, but the geometric shapes on a round surface make it a challenge.
Spoon – spoons are another fun utensil that is fun to draw. Capture the shadow the spoon creates. You can even grab a fork and stage the fork and spoon together for extra practice.
Staircase – Drawing stairs is an excellent practice for drawing perspective. Draw the stairs at different angles, including looking up, looking down, and from the side.
Stapler – Create a still-life composition of your stapler and scissors. Place some staples on the table for an extra challenge.
Stove – If you are drawing your refrigerator and coffee maker in the kitchen, you might as well draw your stove.
All of the knobs and angles on your stove will make drawing easy drawings fun.
Swingset – Swingsets have a lot of straight lines that are excellent for practice sketching. Try drawing a tire hanging from a tree branch for ideas of what to draw.
Table fan – This drawing project might be challenging depending on what type of table fan you own.
Try drawing the fan's blades in motion to challenge yourself even more.
Teacup – Teacups are more fun to draw than mugs. Teacups come in different sizes and shapes. Most of them have designs on them, creating another layer to your sketch.
Toaster – Toasters are another subject to draw while in your kitchen.
You can start to see you can come up with many ideas of what to draw in every room of your home.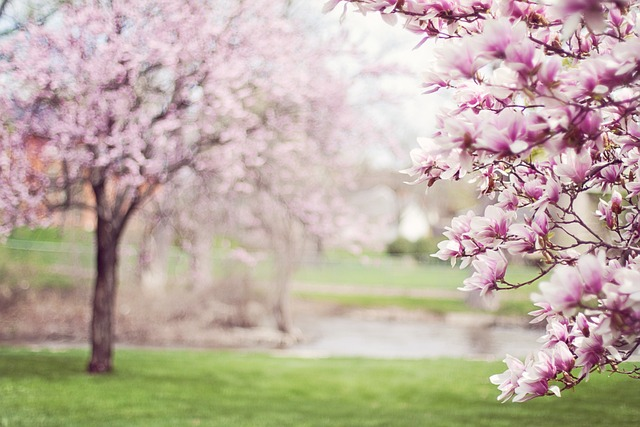 Trees and bushes – Trees and shrubs come in different shapes and sizes and are excellent practice when drawing landscapes.
Truck – If you like drawing cars, you probably would love drawing trucks. Vintage trucks have classy curves that are fun to sketch.
Vegetables – There is a large variety of vegetables you can choose from. For more fun, slice them up and draw the texture of the inside of the vegetable.
Wallet – Draw your wallet closed, open, and with money hanging out.
Water bottle – Draw your water bottle at different angles. Fill the water bottle with varying water levels and capture how light reacts to the plastic and water.
Wild Animals – There are so many beautiful animals to choose from. Pick your favorite and start drawing.
Wine bottle – The next few ideas of what to draw are based on wine. Whether you like to drink wine or not, Wine bottles, wine glasses, wine corks, and grapes are familiar subjects artists practice sketching.
Yarn ball – You will get hours of practice sketching yarn balls. The yarn has a challenging texture to sketch and makes an excellent study.
Your feet – Feet and hands are among the most challenging things to draw. Grab your sketching pad and sketch your bare feet.
Your hand – Hands are another essential part of figure drawing and can challenge many artists. Grab your sketching pad and start drawing your hand in all positions.
Ideas Of Things To Draw
At this point, you might be asking, "What should I draw in my sketchbook?"
You might find it challenging to decide what to draw with so many cool things you have to sketch.
Each of the subjects listed above will help you enhance your drawing skills. Some subjects will be more challenging than others.
Another fun game is to write down all the sketchbook ideas on a separate piece of paper and put them all in a paper bag.
When it is time to draw, pick a piece of paper, and start drawing that subject. Put that paper in a different bag so you do not choose the same subject until you have completed all the sketch ideas.
More Ways To Find Ideas For Drawing
Some of the images above are from Pixabay. Scrolling through all of the pictures on Pixabay will spark some great drawing ideas.
Pixabay is a site that offers copyright-free images and videos. All photos and videos are released under the Pixabay license, which allows you to use them without asking for permission or giving credit, even for commercial purposes. To read more, visit the Pixabay FAQ page.
Keep An Art Journal
Art journals are a great way to express creativity but can also have other benefits. An art journal is like a scrapbook – full of memories, thoughts, and ideas. It's a great way to get your creative juices flowing and document your life in artistically meaningful ways. Studies show that keeping an art journal can help reduce stress by providing an outlet for pent-up emotion and stressful thinking patterns. Research has also shown that it boosts the neurological pathways associated with positive emotions, making art journaling ideal for maintaining mental well-being during difficult times or transition periods. In addition, having an art journal encourages self-reflection, thus allowing people to develop their self-awareness and nurture personal growth.
Popular Drawing Materials:
Drawing Paper
Related Post – Strathmore Bristol Smooth Paper Review
Blending
Pencils
Value Finder
Erasers
Extras
Conclusion:
Finding ideas of what to draw can be a challenge. However, with practice and exploration, you will create beautiful works of art in no time. From rooms in your home to items found on Pixabay, numerous sketch ideas are available for artists of all skill levels. By challenging yourself to draw different subjects, you will continue to grow in your artistic abilities. Even simple drawings will help you through your creative journey. So grab a sketchpad and start drawing.
Related Articles
How Much Do Pencil Drawings Sell For
Create Fun Drawing Challenges That Enhance Sketching Skills