Are you looking for some new video editing apps for your art marketing strategy? In this post, I am going to share with you 3 apps you will want to take a look at.
Video Editing Apps For Your Art Marketing Strategy
Why should you be concerned with a video marketing strategy for Facebook?
You have probably already noticed videos are taking over Facebook and other social media networks.
Just take a look at how many videos are on your Facebook newsfeed. It seems like this is the only type of content people are engaging on now.
According to Kurt Wagner, Users watch 100 million hours of video per day on Facebook, CEO Mark Zuckerberg said.
We can only believe that the number will continue to increase.
Creating Facebook Videos
Most artists who sell art online, work alone. We are not lucky enough to have people on our payroll who can do specific jobs for us, like online marketing, social media marketing, email marketing, etc..
We have to come up with different ways to get all of the jobs done more efficiently and effectively. If we fail to do so we will not be able to build our business.
Luckily for us, we are living in a time that there are many tools available to help us get many jobs done quicker.
Here are 3 video editing apps I wanted to share with you.
3 Video Editing Apps For Your Art Marketing Strategy
Here are 3 video editing apps that I came across and wanted to share with you.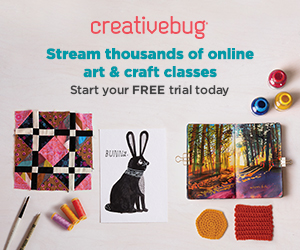 Painting Repeat Patterns by Hand: A Daily Practice by Cleo Papanikolas on Creativebug!
Disclaimer: This post may contain affiliate links. If you make a purchase by clicking on an affiliate link, Nevue Fine Art Marketing may earn an affiliate commission at no additional cost to you. Affiliate relationships include, but are not limited to, Bluehost, Tailwind, Skimlinks, SareASale and StudioPress. To learn more visit Affiliate Link Disclosure Policy
iMovies is only available for iOS.
This app makes editing videos a breeze. It might soon become your favorite app on your iOS.
All you need to do is choose a clip, add a title, add effects and you even have the option to add music.
Features:
Studio-Quality Titles
High-Fidelity Filters
Extra-Special Effects
Soundtracks Simplified
Easy to edit and cut video
VideoShop is available for both iOS and Android users.
This is a paid app but well worth the 1.99.
You can easily trim, crop, add filters, and add text to your videos.
If you are planning on doing a lot of Facebook videos, this is an app you will want to take a look at.
Ripl is a free app for both the iOS and Android created by GeekWire. If you are interested in creating eye-catching animated posts give this app a try. Ripl allows you to overlay text on images to create a beautiful slideshow.
Facebook Marketing
With over 1 billion active users on Facebook, it is still a social media network you will want to make a presence on.
Here are some articles to help you with your Facebook marketing:
Conclusion:
In order for you sell art online, you will need to make an online presence.
If videos are working well on Facebook, you should give it a try.
These three apps will make it easy for you to create high-quality videos your fans will love.
You might also be interested in:
How to Become an Expert Marketing Your Art
28 Day Blogging Challenge for Visual Artists
Are you ready to start building an online presence?
Available on Amazon or Download your copy today.
The Productive Artist How to Live Your Dreams
The right mindset and time management skills are essential for any business. These topics are often not talked about but are key elements for your success. You will learn how to have a winning mindset and time management skills necessary for operating a successful art business.
Available at Amazon or Download your copy today.
Get More Done in Less Time The Part-time Artist
Proven strategies that will help you to get more work done in less time so you can sell more art and earn more money.
Available at Amazon or Download your copy today.
Did you enjoy this article? Don't forget to sign up for my free weekly newsletter.
You can also join me on:
Learn how to start, grow and monetize your online art business.
Art Business Planners