Are you interested in selling your art on Facebook? Would you like to know how to increase your art sales without investing in Facebook ads? In this post, you will discover how to optimize Facebook Page that will attract your target audience and increase your sales.
Optimize Your Facebook Page For Art Sales
Disclaimer: Please note that some of the links on this post are affiliate links. I will earn a small commission when you purchase a product or service from an affiliate link at no extra cost to you which helps with the costs of operating Nevue Fine Art Marketing. I will only recommend products I have used, found helpful to my art business and are companies I trust.
Choose The Right Facebook Templet
Every art business is different and how you optimize your Facebook Business Page will depend on what you sell and how you sell it.
For example, an artist who teaches art classes needs to book appointments, an e-commerce business sells products online and a gallery wants to drive traffic to their physical location.
Facebook wants your Facebook Business Page to succeed and offers different pre-made templets that support different business goals.
To find and change these templets go to SETTINGS on the top of your Facebook Business Page and click Templates and Tabs on the left menu bar.
Disclaimer: This post may contain affiliate links. If you make a purchase by clicking on an affiliate link, Nevue Fine Art Marketing may earn an affiliate commission at no additional cost to you. Affiliate relationships include, but are not limited to, Bluehost, Tailwind, Skimlinks, SareASale and StudioPress. To learn more visit Affiliate Link Disclosure Policy
Your Facebook Business Page starts with the "default" template but you can change it at any time with the following:
Nonprofits
Restaurants and Cafe
Venues
Business
Politicians
Services
Shopping
Changing the templet will automatically change the call-to-action buttons available on the toolbar.
This might erase existing tabs you have on your current theme.
You can look at the order of tabs and recommended settings for each theme prior to selecting it.
To change your theme go to TEMPLATES and click EDIT.
Scroll down to find the template that is best for your art business and click VIEW DETAILS.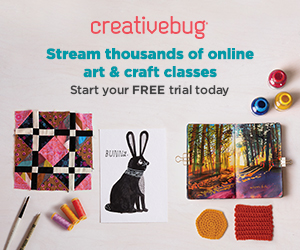 Painting Repeat Patterns by Hand: A Daily Practice by Cleo Papanikolas on Creativebug!
If you are happy with the layout of the template click APPLY TEMPLATE.
Facebook Page Call-To-Action
Your call-to-action button should be the main action you want your audience to carry out.
For example, if you would like your, viewers, to purchase your paintings or drawings from your personal artist website the call-to-action button should say "Shop Now" and link them directly to your online art gallery.
To edit the Shop Now button, hover over it and a dropdown box will appear with the option to test button, get sales, edit button or delete button.
Click the edit button.
Your button options are:
Book with you
Contact you
Learn more about your business
Shop with you
Download your app or play your game
Click the arrow on the left of the option you would like and follow the instructions.
General Call-To-Action Guidelines
You probably already know what your call-to-action but if you are uncertain a brief description for each call-to-action is outlined below.
Book Services – in you want to book appointments
Get In Touch – for one-on-one communication
Shop Now – if you are selling products on Facebook or on an online platform like an artist website or Etsy.
Learn More – if your art business offers different services and products
Facebook Shop Section
If you would like to sell your art on Facebook, setting up a Facebook Shop is the best way for you to do so.
To create a Facebook Shop, click the SHOP link on the left menu bar of your Facebook Business Page.
Click GET STARTED.
Your Facebook shop will allow you to showcase your art and group them into sections which will make it easy for your audience to find the perfect piece of art they are searching for.
Collectors can purchase your items directly on Facebook and track the purchases they make.
Your sales will be sent to your preferred bank account and your payment info is stored securely
Step one – fill out the information about your art business.
Step two – add your State tax registration number.
If you do not already have one you can apply for one online for free at IRS.gov.
Step three – select a business category that best describes what you are selling.
Step four – fill out your business type and business representative information.
Step five – link your band to receive payments.
Step six – set up your shipping prices.
Facebook Selling Fees
You will be charged a processing fee of 2.9% + 0.30 per transaction.
Managing Your Products
After you have created your shop you will be able to find and manage your products in the shop section (the link is on the left sidebar) of your Facebook Business Page.
Related Post:
How To Add Products To A Facebook Shop
You might want to consider investing in some Facebook marketing courses if you are planning on using Facebook as a marketing tool for your business.
I took a survey with some of my friends and we came up with the list below of Facebook Marketing Courses we all found helpful.
Turn Clicks into Customers on Facebook by Billy Gene
Facebook Marketing for Small Businesses by Nathan Latka
Start a Profitable Online Business (Is an In-depth course that covers a lot of different strategies that will drive a tremendous amount of traffic to your artist website and increase sales.)
Conclusion:
Learning how to promote art on facebook is going to be a weekly task because of all the changes that occur on Facebook.
But you will be ahead of the game if you optimize your page.
The tips above will help you to build a loyal following of art collectors.
28 Day Blogging Challenge for Visual Artists
Are you ready to start building an online presence?
Available on Amazon or Download your copy today.
The Productive Artist How to Live Your Dreams
The right mindset and time management skills are essential for any business. These topics are often not talked about but are key elements for your success. You will learn how to have a winning mindset and time management skills necessary for operating a successful art business.
Available at Amazon or Download your copy today.
Get More Done in Less Time The Part-time Artist
Proven strategies that will help you to get more work done in less time so you can sell more art and earn more money.
Available at Amazon or Download your copy today.
Did you enjoy this article? Don't forget to sign up for my free weekly newsletter.
You can also join me on:
Learn how to start, grow and monetize your online art business.
Art Business Planners