Are you interested in learning how to paint, but you do not know if you should start with oil paints or acrylic paints, which is better for artists?
Disclaimer: This post may contain affiliate links. If you make a purchase by clicking on an affiliate link, Nevue Fine Art Marketing may earn an affiliate commission at no additional cost to you. Affiliate relationships include, but are not limited to, Bluehost, Tailwind, Skimlinks, SareASale and StudioPress. To learn more visit Affiliate Link Disclosure Policy
I remember watching Bob Ross every weekend as a child, and it is nice to see that he is becoming mainstream again. Bob showed you how easy it is to paint beautiful landscapes with oil paints. He made it look easy, but I never got the hang of his technique.
Today you can find thousands of artists showing you how to paint with acrylics on YouTube.
What is better to start with oil paints or acrylic paints?
Personally, I do not think that there is a better choice.
There is a difference between oils and acrylics, and I will talk about them later, but honestly, the best choice will be determined by your goals.
Would you like to be an artist who paints with oils or acrylics?
Enhance Your Drawing Skills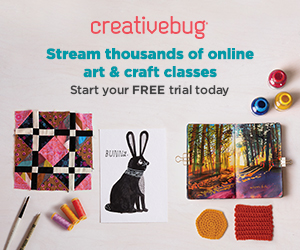 Painting Repeat Patterns by Hand: A Daily Practice by Cleo Papanikolas on Creativebug!
Before we talk about oil paints and acrylic paints, which is better for artists, let's talk about what will make you a better painter.
One key concept artists often overlook the importance of learning how to drawing before learning how to paint.
Drawing is a fundamental concept in painting, and thus, it is essential to learn how to draw. The ability to draw often makes a better painter usually because it equips you with the basics. Understanding how to integrate and balance shape, texture, light, and tone improves your accuracy and eye for proportionality. (Source: Craftknights)
Learning how to draw different shapes and values will condition your skills for when it is time to hold a paintbrush.
Below are some drawing tutorials that will help you to learn the basic concepts of art if you are just starting.
Blueprint offers many different online video tutorials to help you learn how to draw and paint.
Here are some of the most popular drawing tutorials from Blueprint:
Oil Paints And Acrylic Paints What Is The Difference
Let's go over the difference between oil paints and acrylics so you can make the best decision for your painting projects.
Oil Paints
Artists have been using oil paints to create art for hundreds of years and are still a popular medium for painters. Just like with acrylics, oils have pros and cons.
Oil Paint Pros
Oil paints have more pigment, producing more vibrant and more vivid colors.
The drying time for oils is about 12 days, which will allow you to mix colors for days.
You will be able to go back to your oil painting the next day and produce subtle color contrasts.
Oil paints do not darken when they dry. What you see is what you get.
Oil Paint Cons
Oil paints might discolor with direct sun and age. However, this can be prevented by handling and storing oil paintings properly.
Cleaning oil paint supplies is more work. To clean the brushes and your hands, you'll need to use Turpentine or Mineral Spirits (both toxic).
Oil paints are more expensive than acrylic paints.
Are Oil Paints The Best Choice For You
If you like to take your time painting with vivid colors and soft subtle value changes than oil paints will be a better choice.
Oil Paint Supplies
Oil Painting Tutorials
Acrylic Paints
Acrylic paints are becoming more popular, and artists are creating beautiful paintings with acrylics. But before you make a decision let's go over the pros and cons of acrylics.
Acrylic Paint Pros
Acrylic paints dry within an hour, making it easier to display or store finished paintings.
Cleaning acrylic paintbrushes is easy and can be done with plain water.
Acrylic paints are relatively inexpensive and come in a variety of colors.
Acrylic Paint Cons
Acrylics darken as they dry, making it more challenging to paint the values you are envisioning. However, with practice, you will get used to the value changes during the drying process.
Because acrylics dry fast, you will have to work quickly. The quick-drying time also makes it a challenge for mixing colors.
You will have to clean your brushes quickly because dried paint will ruin the bristles. I keep my paintbrushes in a glass of water while painting with acrylics to prevent the paint from drying on the bristles.
Are Acrylic a Better Choice For You
If you're concerned about the toxicity of the paint and cleaners, around yourself, your children, or your pets and do not have a well-ventilated area to work in, acrylics might be the choice for you.
Acrylic Supplies
Acrylic Painting Tutorials
Final Thoughts about Oil Paints And Acrylic Paints Which Is Better
There are pros and cons for both oil paints and acrylic paints, and the best medium for you will depend on your goals and if you have a well-ventilated area to work in.
You will have to learn different techniques for both paints, and they will produce different results. But both will create beautiful paintings.
Don't forget about the importance of enhancing your drawing skills before you start painting.
Popular Art Marketing And Sales Tutorials
Below are some of the most famous art marketing courses that will grow your online art business:
Most Popular – How to Make a Living Selling What You Make by Megan Auman
Most Popular – Build a Successful Creative Blog by April Bowles-Olin
How to Build a Business While Learning Your Craft by Megan Auman
Pinterest Marketing for Makers & Designers by Megan Auman
Did you enjoy this article? Don't forget to sign up for my free weekly newsletter.
You can also join me on:
Learn how to start, grow, and monetize your online art business.
Art Business Planners