Do you have a soft spot for soft pastel paintings? Imagine transforming your walls into an exquisite art gallery, showcasing breathtaking masterpieces that captivate the eye.
In this article, we delve into the secret methods of mounting and framing pastel paintings to create a stunning display that will leave your guests in awe. From choosing the right materials to exploring unconventional techniques, we'll guide you through the process step by step.
So, prepare yourself to unlock the professional presentation your soft pastel art deserves, and get ready to showcase your creativity like never before.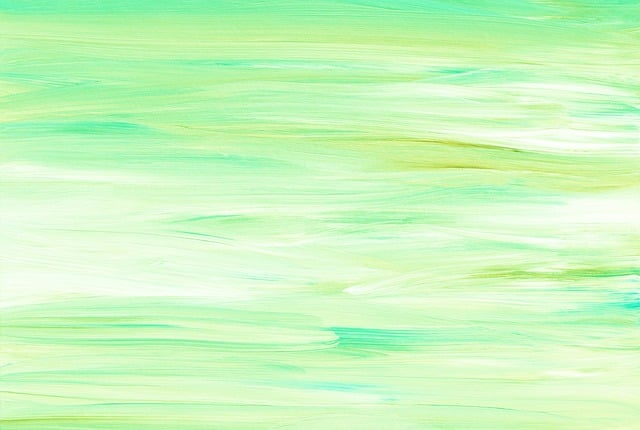 Disclaimer: This post may contain affiliate links. If you make a purchase by clicking on an affiliate link, Nevue Fine Art Marketing may earn an affiliate commission at no additional cost to you. Affiliate relationships include, but are not limited to, Bluehost, Tailwind, Skimlinks, SareASale and StudioPress. To learn more visit Affiliate Link Disclosure Policy
Choosing the Right Materials
To ensure your soft pastel paintings are mounted for the most breathtaking display, it's crucial to select the right materials. By carefully considering the materials you use, you can enhance the visual impact of your artwork and preserve its beauty for years to come. Here, we will provide you with some essential tips on choosing the perfect materials for mounting your soft pastel paintings.
When it comes to the mounting surface, opt for acid-free materials such as archival mat boards or acid-free foam boards. An acid-free mat board will protect your framed pastel paintings from yellowing and fading over time, ensuring their longevity. Additionally, consider the color of the mounting surface. Choosing a neutral or complementary color can enhance the overall presentation and draw attention to the vibrant hues of your soft pastel painting.
Alongside the mounting surface, the adhesive you use is equally vital. Select an archival tape specifically designed for use with soft pastels to ensure your artwork remains securely in place without compromising its quality. Avoid using regular glue or any adhesive that contains solvents, as they can cause discoloration or damage to your delicate pastel pigments.
In addition to the mounting surface and adhesive, another crucial consideration is the framing materials. Opt for frames that are sturdy and well-suited to the size and weight of your artwork. Wood frames, especially those with a neutral finish, can provide a classic and elegant touch to your soft pastel paintings. Consider using UV-protective glazing or acrylic sheets to shield your artwork from harmful UV rays, which can cause fading and deterioration over time.
By selecting the right materials for mounting your soft pastel paintings, you can ensure their preservation and create a breathtaking display that truly showcases your artistic vision. In the following section, we'll delve into the essential steps of preparing your pastel artwork to ensure it is ready for mounting and display.
Preparing Your Pastel Artwork
When it comes to preparing your pastel artwork for mounting, there are a few key steps to consider. These steps will ensure that your artwork is ready for display and will help preserve its integrity over time.
Firstly, it's important to handle your pastel artwork with care. Pastels can be delicate and easily smudged, so it's essential to protect them during the preparation process. Wear gloves or use protective sheets to avoid transferring oils or dirt onto the surface of your fine art.
Next, gently brush away any excess pastel dust or debris from your pastel paper. This can be done using a soft, clean brush or a specialized pastel cleaning tool. Removing any loose particles will ensure a cleaner and more professional presentation.
Once your artwork is clean, you may want to consider fixing the pastel to the paper. This can be done using a fixative spray specifically designed for pastels. Applying a light misting of fixative will help to seal the pastel particles in place, preventing smudging and ensuring the longevity of your artwork.
While fixatives can help to safeguard your soft pastel artwork, it's crucial to test the product on a small, inconspicuous area before applying it to the entire painting. Not all pastels respond equally to fixatives, and the product may darken some colors or alter their texture.
By testing the fixative on a small area, you can ensure the product's compatibility with your specific pastel shades and avoid any unexpected changes to your artwork. This step is especially critical if you're using a new brand of fixatives or a different type of pastel, as the interaction between the two can vary. Remember, the goal is to preserve your work's original charm and vibrancy, not jeopardize it.
If you prefer a more textured look, you may choose to skip this step and leave your pastel artwork un-fixed. However, be aware that unfixed pastels can be more prone to smudging and may require extra care during handling and mounting.
Finally, consider adding a protective cover or mat to your artwork before mounting it. This can help prevent direct contact between the artwork and the mounting materials, further safeguarding its integrity.
By following these steps and taking the necessary precautions, you can ensure that your pastel artwork is in prime condition for mounting and display. In the next section, we'll explore expert tips for framing your artwork, which will help elevate its visual impact and create a stunning presentation.
Expert Tips for Framing
When it comes to displaying your soft pastel art, the right frame can make all the difference. Expert framing not only enhances the overall aesthetic of your artwork but also provides additional protection against dust, moisture, and physical damage. Follow these expert tips for framing your artwork to elevate its visual impact and create a stunning presentation.
First and foremost, make sure to select a frame that complements the style and theme of your pastel painting. Consider the overall mood and color palette of the artwork to guide your frame choice. A well-chosen frame can enhance the colors and textures in your painting, while an ill-fitting one can distract from its beauty.
In addition to aesthetics, consider the archival quality of the materials used in the frame. Opt for acid-free matting and mounting boar to prevent yellowing or damage to the artwork over time. UV-resistant glass or acrylic glazing can also be used to protect the painting from harmful light rays, which can cause fading and deterioration.
When it comes to mounting your pastel painting within the frame, consider using archival mounting techniques. Dry mounting, which involves using heat-activated adhesives, can help keep the artwork securely in place while minimizing the risk of warping or wrinkling. Alternatively, hinging the artwork with acid-free double-sided tape or corner mounts can allow for easy removal or replacement in the future.
Finally, before placing your artwork in the frame, don't forget to clean and prepare the glass or acrylic glazing. Use a lint-free cloth or microfiber cloth to remove any dust or smudges from the surface. Avoid using harsh cleaning chemicals that might damage the glazing or the artwork itself.
Exploring Unconventional Techniques
In the next section, we'll explore unconventional techniques to further elevate your artwork's visual impact and create a truly captivating presentation. While traditional framing methods can certainly create a stunning display for your soft pastel paintings, thinking outside the box can add an unexpected element of creativity and uniqueness to your artwork. These unconventional techniques can help your paintings stand out from the crowd and leave a lasting impression on anyone who sees them.
One unconventional technique you can consider is using a non-traditional frame. Instead of opting for a standard wooden or metal frame, why not explore alternative materials? You could experiment with frames made of reclaimed wood, driftwood, or even unconventional objects like vintage window frames or antique door panels. Not only will this add a distinctive touch to your artwork, but it can also create an interesting juxtaposition of textures and colors.
Another way to enhance the visual impact of your soft pastel paintings is by incorporating additional elements into the framing design. Consider adding a mat around your artwork, but instead of using a traditional white or neutral-colored mat, opt for a bold, contrasting color that complements the hues of your painting. This unexpected burst of color can draw attention to your artwork and create a vibrant and dynamic presentation.
You can also explore unconventional ways of mounting your soft pastel paintings. Instead of simply placing the artwork behind the glazing, consider incorporating textured elements into the presentation. This could involve attaching a piece of fabric or textured paper to the backboard before mounting the artwork, adding dimension and depth to your display. Another option is to use a shadowbox frame, which allows you to create a layered effect by mounting the artwork at different depths within the frame. This technique can enhance the three-dimensional quality of your soft pastel paintings and create a truly mesmerizing visual experience.
By exploring these unconventional techniques, you can take your soft pastel paintings to the next level and create a presentation that truly captivates the viewer. These creative approaches not only showcase the beauty and skill of your artwork but also infuse it with a unique and personal touch. So, get inspired, think outside the box, and let your creativity run wild as you create a breathtaking display for your soft pastel paintings.
Conclusion:
In conclusion, mounting soft pastel paintings is a meticulous art form that can transform your living space into a captivating gallery. By carefully choosing the right materials, preparing your artwork, utilizing expert framing techniques, and even exploring unconventional methods, you can achieve a professional and breathtaking display. It's time to unlock the full potential of your soft pastel masterpieces and showcase them like never before.
How to Mat and Frame Fine Art Prints
DIY Framing: The Ultimate Guide to Framing a Canvas Print
Unconventional Ways To Display Art Prints That Will Blow Your Mind
How To Hang Soft Pastel Paintings Safely