There is a big difference between homemade crafts that sell well and what craft makes the most money.
Before tackling a new crafting project, you want to identify crafts with the highest profit margin.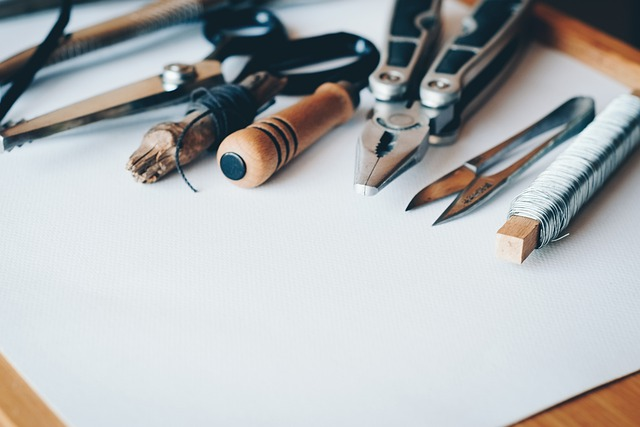 Disclaimer: This post may contain affiliate links. If you make a purchase by clicking on an affiliate link, Nevue Fine Art Marketing may earn an affiliate commission at no additional cost to you. Affiliate relationships include, but are not limited to, Bluehost, Tailwind, Skimlinks, SareASale and StudioPress. To learn more visit Affiliate Link Disclosure Policy
It is inspiring when people visit your craft booth and make a purchase.
You start thinking about making more for the next craft event every time a sale occurs.
You wonder why nothing sells when you only get "lookers" at your booth.
You start to look at other booths and determine what is selling best for those crafters.
It is essential to know that just because a crafter sells a large product volume does not mean they are producing a substantial net income.
When in business, you want to look at gross sales and net income.
Gross sales are the total amount of money made before deducting any business expenses.
Net income is how much profit you make from the sales.
Sales – Expenses = Net Income
Let's say you sold $25 items at a craft show for $ 20 each.
Your gross sales would be $500.
The cost of the craft show, travel, marketing, and creation of the products come up to $350.
$500 (sales) – $350 (expenses) = $150 (net income)
The net income is what goes into your pocket.
So this reveals that you can not base your success on how many sales you have landed or how busy the crafter next to you is.
You do not know their expenses.
They could be selling products all day long, but if their profit line is low, their net income could be lower than yours.
I don't know about you, but I would be happier with more money in my pocket than selling all day long for just a few bucks.
Why am I going over this when you are trying to learn the most profitable crafts to sell and make money?
I am reviewing this with you so you can make the best decision for your crafting goals.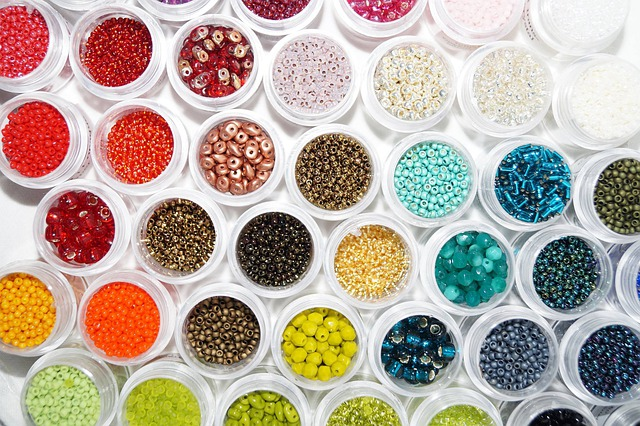 Best Selling Hand Made Crafts
Below are some of the most popular handmade crafts that do well at craft shows.
When reviewing the list below, remember how long it will take to create a piece and how much it will cost to make the product.
You will also want to research how much people charge for similar items.
You can easily find out how many crafters are charging on Etsy.
Jewelry
Customizable items
Terrazo coasters
Hand Painted signs
Farmhouse signs
Accessory bags
Anything for dogs (collar scarfs, handkerchiefs, sweaters)
Customizable crafts (ornaments)
Animal motifs
Painted wine glasses
Mixed media
Leather
Personalized baby blankets
Bird Houses
Birdseed ornaments
Mixed media
Notecards
Fine art prints
Etched drinking glasses
Burned wood art
Christmas wreaths
Mason Jar crafts (soap pumps, Christmas scenes with lights)
The list above is meant to create a spark of ideas for you.
I bought a Cricut last year for my wife, and now she has so many ideas for crafts and not enough time to complete them all.
If you do not have a Cricut, you might consider looking into them. They are a powerful tool that will help you to create some beautiful one of kind crafts.
Related Post – 22 Creative Things To Sell On Etsy
Top Selling Handmade Items 2020
2020 was a unique year for the handmade market, with increased online sales and a shift towards practical and comfort-focused products.
According to Etsy, face masks were the top-selling item, followed by personalized jewelry, hand-painted signs, and handwoven blankets or scarves. The pandemic also sparked a surge in demand for vision boards and planners, as well as loungewear and loungewear accessories like headbands and slippers.
Home organization products such as custom storage bins also saw high sales, likely due to people spending more time organizing their living spaces while at home. 2020 saw strong demand for items that promote comfort and personalization in uncertain times.
Related Post – How To Optimize Your Craft Fair Sales
Most Profitable Crafts To Sell
Selling 1,000 dollars at a craft show might seem like a dream, but if your net income is only $100, you wasted a lot of your time.
Your time is valuable, and you want to make as much money as possible from your crafts.
Selling crafts for a business is all about making money.
I wish there were a simple answer to knowing the most profitable craft to sell, but there isn't.
I will tell you how I decide what I sell at craft shows.
I create fine art with graphite, pen and ink, and pastels.
This horse I drew with pastel took me 8 hours to complete, and I am selling the original for $350. The cost of creating the product with a frame is $50.
My net income is $300 from one drawing.
I additionally offer limited edition prints, which increase the net income of this one drawing.
I also created woodburning and hand-painted signs and ornaments.
These items do not make as much of a profit as my fine art, but I can reach a broader audience because I display various products.
Just focusing on the most valuable item is not always the best solution.
Having a variety of products is what has shown me the best results over time.
Most Profitable Crafts To Make And Sell
Here is a list of some of the most profitable crafts that sell well at craft fairs.
Beaded Bracelets – Beaded bracelets are easy to make and sell very well. There are many colors and shapes, and you can always find great deals on beads.
Wooden Crafts & Toys – I had a table next to a crafter who made wooden toys for all ages. He had fire engines, cars, trucks, and even wind chimes. His supplies' cost was low, but he said it took a great deal of time to make them.
Birdhouses – You can always find birdhouses at craft fairs, and that is because they sell well and are inexpensive to make.
Crafts For dogs are easy to make and do not cost much for the materials.
Dog bandanas
Dog Clothes
Dog leash
Dog scarfs
Dog bed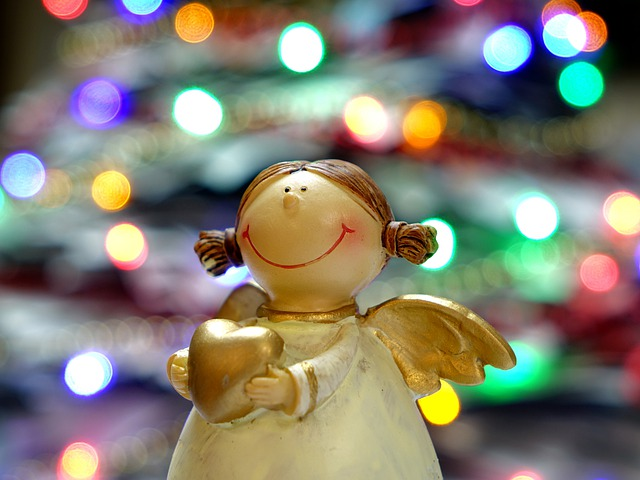 Christmas Crafts – sell very well during the holiday season and can produce a substantial profit.
Candles
Wreaths
Cards
Gift tags
Wooden signs
Christmas ornaments
Soaps are a valuable handmade item to sell at craft fairs and online.
Here are some articles to help get you started making soap.
You can also find a ton of inspiration on Pinterest.
Ribbon Toys for Babies
Making baby ribbon toys are profitable and easy to make. Most ribbon toys can be made without sewing.
Here are some DIY ribbon toy tutorials:
Downloadable Printables
Use your creative mind to create beautiful downloadable printables.
Creating printables is easy on Canva and Photoshop, and you can sell digital files on Etsy and Gumroad.
Photo To Wood Transfer
This is a fun craft to make and can make you a lot of money if you customize them with family and pet photos.
To learn how to create visit, Wood Photo Transfers visit DIY WOOD Photo Transfer Keepsake.
Knit Scarves
Scarves do very well at winter craft fairs. They are great for gift-giving, and if you create stylish and trendy scarves, you might find yourself knitting all year for the holiday craft fair.
This Animal Scarves, Mitts, and Socks Pattern Book will spark your creative mind.
Metal Art
Metal art is a form of art created by manipulating metals. This includes working with both ferrous and non-ferrous metals. The art can be functional, as in the case of metalwork, or purely decorative, as in the case of sculpture. Metal artists may use various techniques to create their art, including hammering, welding, casting, and engraving. Metal art has a long history, with examples dating back to ancient civilizations. Today, metal artists continue to push the boundaries of their medium, creating stunning works of art that are visually appealing and structurally sound. Whether forged from iron or carved from aluminum, metal art can add beauty and interest to any space.
Increase Your Profit Line
The last thing I would like to talk about when it comes to selling the most profitable crafts is increasing your profit line.
The profit margin is how much money you make after costs. It is the same as net income, but you are looking at one item instead of the net income for the entire day.
Always strive to lower the costs of creating the crafts you sell.
For example, I use a POD site to print my fine art prints.
An 8 x 10 print would cost me $11.00 per print.
I decided to print my prints at home to lower each print's costs.
The printer cost me a little over $300 to purchase.
Related Post:
Best Printers For Art Prints – Selling Art Online
Now it only costs me $3.00 for an 8 x 10 print, including packaging costs.
I am selling 8 x 10 prints for $25. My profit per sale is $22.
My profit was $14 when I used a POD site to print my work.
I increased my profit margin by $8 per print.
So when creating your crafts, always look for a way to increase your profit margin.
Another way to increase your profits is to find the best prices for art supplies online.
Visit CreateForLess, Arteza® Art Supplies, or Blick Art Materials for the cheapest supplies.
Always look for coupons, sales, and the cheapest-priced supplies.
Here are some craft supplies sites that offer a wide variety of craft supplies at great prices.
These are the sites where I buy art and craft supplies, but other options are available.
What I want you to take away from this post is to make the most money you can from each product you sell.
Where do you buy your craft supplies?
Let me know in the comment section below.
Most Profitable Crafts To Sell (2022)
When it comes to selling profitable crafts, a few popular options consistently bring in high profits.
One of the most profitable crafts is handmade jewelry, particularly unique and personalized pieces.
Other highly profitable crafts include embroidery, crochet items such as blankets and hats, and hand-painted signs or canvases.
Candle-making and soap crafting also tend to bring in a good profit margin for crafters, especially if they offer natural or custom scents and designs.
In general, personalized and customizable items are highly sought after by customers, so offering options for customization can often lead to higher profits for craft sellers. Additionally, utilizing popular trends and integrating them into your crafts can increase demand and profitability.
Overall, there is no one-size-fits-all answer for the most profitable craft – much of it depends on your area's individual market and demand.
However, these popular options will likely bring in a solid profit margin for craft sellers in 2022.
How Crafters Can Increase Profits With Art Supplies Wholesale
As a crafter, buying art supplies at retail cost can quickly add up and cut into profits. One way to save money on materials is to buy in bulk from an art supplies wholesale company.
These companies often offer a wide selection of products at significantly lower prices than retail stores. In addition to saving money, buying in bulk can also save time by reducing the need for frequent shopping trips.
It's essential to carefully plan and budget before making a large bulk purchase, but purchasing them in bulk for crafters who regularly use specific materials can lead to increased profits in the long run. Adding art supplies wholesale companies to your shopping list is worth considering.
How To Start A Handmade Business Online
There are several ways you can open up a craft business online.
First, make sure you have a business PayPal account to receive payments. Let's check out the space you need to sell your crafts online.
Build A Website And Blog
One of the most profitable ways to sell crafts online is to build a website and craft a blog.
Before building a website, purchase a domain name and host from a hosting service like BlueHost.
To launch a WordPress website, go to BlueHost click WordPress Hosting, pick your package, and follow the instructions to activate your WordPress site.
The next step is to install WooCommerce.
WooCommerce is a free e-commerce plugin that allows you to showcase and sell products on a WordPress site.
Here are some articles to help you get started with WooCommerce:
Your new WordPress site will have a blog and an e-commerce gallery after you have installed the WooCommerce plugin.
Many craft businesses you see online are built on WordPress.
You can collect your customer's email addresses on your site with plugins like OptinMonster to send them newsletters about new handmade crafts and home decor you have for sale.
Another benefit is that you can write blog posts that will help to drive organic traffic (free traffic from search engines) to your listings.
Sell Crafts On A Shopify Site
Shopify is an e-commerce platform that is an e-commerce platform already built for you.
All you have to do is start uploading images of your crafts and the details, and you are ready to sell.
Shopify has a monthly fee that starts at 29/mo.
The Basic Shopify membership includes:
Online store
Unlimited products
24/7 support
Sales channels
Manual order creation
Discount codes
Free SSL certificate
Abandoned cart recovery
Gift cards
Sell Crafts On Etsy
Another popular choice is to open an Etsy Shop.
Etsy is an eCommerce platform where you can sell hand-made items, crafts, and artwork.
Starting an Etsy shop is free, and the listing costs are very affordable.
To learn how to get started with Etsy, visit:
How To Sell Art Prints On Etsy With Printful
It has never been easier to sell handmade crafts online. It would be best if you decided on a niche like a soap-making business, had a well-designed website, and promoted your money-making crafts on a blog and social media. In no time, you can sell crafts online and build a successful craft business.
Final Thoughts About Most Profitable Crafts To Sell
There are many options available for selling handmade products. Selling at craft fairs is a great way to earn money during the holidays and summer.
Selling different handmade products like lip balm, soaps, scented candles, birdhouses, and baby toys is easy to sell online and can generate a large amount of money when you do not do your craft fairs.
It is always essential to consider how much profit a craft will generate before diving in.
More Crafting Posts to help you build a profitable crafting business: