Last Updated on
Today's blogging challenge is to monitor your niche. Many people think it is easy to be an artist. They do not understand all of the work that is involved in creating, marketing, promoting, engaging and finalizing sales. The same goes for blogging. People think all successful bloggers do is write a few posts and reap the rewards.
How to Monitor Your Niche
As with any job or trade, there is always more than meets the eye.
You already know all of the benefits of blogging. That is why you are taking this challenge. Today I want you to take the next step. I want you to become more aware and efficient with your blog. In return, your blog will help you to build an audience and drive traffic to your art gallery.
What is a Niche
Before we get started, I would like to help you understand what a niche is. A Niche is your specialty. You are an artist but what is your specialty? Are you an oil painter, graphite artist, or do you work with pastels? Do you paint portraits, still life or plein air? Do you work with bold colors or soft colors?
The more specific you can be the better. Targeting a smaller market will help you to stand out and be noticed.
For more information on niche marketing read Separate Yourself with Niche Marketing.
Why Should You Monitor Your Niche?
Curating Content
Now What Your Competitors Are Doing
What's Trending in Your Niche
Learn What People Are Saying About You
Post Ideas
Curating Content
Whether you are providing content for your blog or social media platforms, your goal is to provide value for your audience. There will be times when you can curate content that will be beneficial to their needs.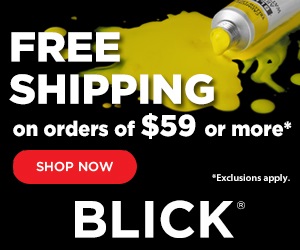 Curating content does not only provide value to your audience, but it also frees up some of your time.
Monitoring what is going on in your niche will allow you to come across articles, videos and images you can share with your following.
For more information on curating content read Social Media Marketing Tip, Curate Content.
Know What Your Competitors Are Doing
It is important for you to watch what your competitors are doing. Are they promoting specials or promoting events? What are they talking about? You do not have to be the best blogger to attract a large audience, all you have to do is be better than your competition.
What's Trending in Your Niche
Monitoring your niche will help you to stay on top of the latest news. Not only will this assist you by providing content you can pass along, but you will also be able to implement it in your blogging and marketing strategies.
You will become the go-to place for upcoming events and news.
Learn What People Are Saying About You
It is important for businesses of all sizes to know what people are saying about them and their brand. You can't fix something if you do not know what needs to be fixed.
Monitoring what is being said about you will allow you to become a better business person. You will be able to put your efforts into strengthening your business and providing excellent customer service.
Post Ideas
You will have endless material to write about as you are staying up-to-date with what is going on around you. Writing about real-time events will attract a broad audience looking for the information you are producing. You will be building authority and be seen as an expert in your field.
Today's Action Step
Today you will be developing a plan on how you can monitor your niche. You will want to decide what will work best for you and your schedule. I recommend trying one at a time and see how it works for you. If you find you like the results of what you are using and you want to try a different tool, it will not feel as overwhelming implementing a new strategy.
Google Alerts
Feedly
Buzz Sumo
Sign Up For Newsletters
Google Trends
Twitter Alerts
Google Alerts
Google Alerts is a great free tool offered by Google. Google will email you with notifications of any topics that include the keywords you are monitoring.
Setting up Google Alerts is easy and will only take a few moments to finish. You will be able to choose how often you will be notified, what type of sites you would like to see, what part of the world you would like the information to come from, and how many results you would like to see.
For information on how to set up, Google Alerts read Create an Alert.
Feedly
Feedly is one of my favorite apps for organizing my favorite blogs. They offer a free and a paid membership. I get everything I need out of the free version.
You can get the free app for your smartphone and mobile device as well as log on to the site from your PC.
Feedly allows you to follow blogs, YouTube channels, and photos. One of my favorite features is that it allows you to make categories for specific blogs you are following. For example, I have a group of content marketing, social media, and art. If I am searching for something specific, it is easy to go to the category and find the information I am looking for.
Buzz Sumo
Buzz Sumo is a very powerful tool that allows you to see what is trending in your niche and what posts are receiving the most social shares. They offer a free version as well as paid memberships. The paid plans are costly and offer much more information. However, the free version will provide you with valuable information.
If you are interested in how well a particular keyword is performing, all you have to do is type a keyword into the search, and a list of the most shared posts will appear.
You have a good chance of finding new people in your niche by using Buzz Sumo.
Sign Up For Newsletters
Another way to monitor your niche is by signing up for their newsletter. Every time they have a new post for something they are promoting you will receive an email directly to your inbox.
This saves you a lot of time by not having to visit their sites on a regular basis.
The only problem I have encountered in my email can quickly become filled if I am not careful. This does happen periodically.
Google Trends
Google Trends is another one of my favorite tool that is free to use. If you are interested in seeing how a particular keyword or keyword phrase is performing Google Trends is the tool to use.
Type in a keyword and Google Trends will show you how many times it has been searched. This is useful information for when you are deciding what you might want to write about.
Conclusion:
Knowing what is happening in your niche will give you an upper hand over your competition. Schedule some time every week to monitor your niche.
You might also be interested in:
Do you need help starting and building your art business? I would love to help and coach you through your journey. Start off with the FREE course "How to Write Goals."
Visit Nevue Fine Art Marketing Courses. Courses are being added monthly.
Are you struggling with time management? Do you have a winning mindset that will help you achieve your goals? Do you have goals?
My book The Productive Artist How to Live Your Dreams
will help you to have a winning mindset, increase your time management skills and have you write goals that you will achieve. Available at Amazon.
Did you enjoy this article? Don't forget to sign up for my free weekly newsletter.
You can also join me on:
Learn how to start, grow and monetize your online art business.
The Complete Blogger Template Toolkit 
OVER 450+ Templates You Need to Quickly Create Stunning, Jump-Off-The-Screen Image to Grow Your Blog-- Without Having to Learn Design!