Last Updated on
Are you searching for different ways to drive more traffic to your art blog? Are you confused why some fine art blogs seem to always be on the first page of Google's search results while you are struggling to build an audience? In this post, I would like to talk about a common question I am asked, "Does it matter what time you publish your art posts?"
Does It Matter What Time You Publish Your Art Posts?
There have been countless studies on when the best time to publish a blog post is.
Whether your objective is to receive more page views, comments or social shares, you will find studies on when you should hit publish.
Here are some posts about the best times to publish blog posts:
When Is The Best Time To Publish Blog Posts?
What is the best time to post a blog? (The Surprising Truth)
What is the Best Time to Publish Blog Posts?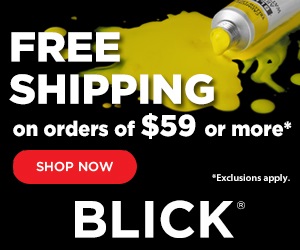 It is always a good idea to study what is working for others but always keep in mind that what works for one person or business might not give you the same results.
To get the best results you will have to try different strategies and find out what works best for your audience.
Take a look at those articles and see if there is a strategy that compliments your art business goals and give them a try.
How To Get Art Blog Posts Noticed
I was listening to Darrel Rowse's (owner of ProBlogger) podcast When Should You Publish Your Blog Posts.
Darrel brought up some great points that I wanted to share with you. The first thing that caught my attention was when Darrel stated this.
Today, I'm not sure that the timing of your blogpost being published has as much impact as the timing of your social media post and your emails.
I have to agree with him on this.
I remember when I first started an online art business in the early 2000's.
MySpace was the largest social media platform of the time and blogging was just starting to become more popular.
At that time the best strategy to drive traffic to my site was by writing keyword rich descriptions of my artwork. I remember creating specific artwork just so I could use distinct keywords I wanted to target.
Times have changed over the past 15 years. Today, creating content (blogging) is the best way for businesses to drive traffic to their site.
With so many websites on the internet and millions of blog posts being published every day, focusing on when the best time to publish a blog post is an outdated marketing practice.
It seems like today social media platforms like Facebook, Twitter and LinkedIn are where people are going to discover the content they are interested in. The problem with social media is that they are also becoming over saturated with businesses trying to promote their brand and content.
If the internet and social media platforms are oversaturated with content what is the best solution for you to have your art blog posts read?
I would have to say growing your email list is your best option.
I don't what you to think I am saying not to promote your blog posts on social media but I am saying that I believe you will have better results by building your email list.
Related posts:
Ultimate Email Marketing Guide for Selling Art Online
Darrel went on to say this.
The problem with studies is that there's a lot of varying factors, it's not just about when you publish your blog post, it's also about when you share it on social media and also depends on the topic as well.
Studies are helpful, but they do not work for everyone and every niche.
I have found that what works best for me is to be consistent. I post an article every morning at 6:00 am. My schedule allows me to share it on my social networks throughout the day. I can not say that if I scheduled at a different time, I would get more or less traffic. I have found that being consistent is what helped me to build my following.
Should Artists Blog
Since it is so difficult to have people notice your art blog posts the question that needs to be addressed is "Should you have an artist blog?"
If you are trying to generate traffic from search engines the answer is yes you should have an artist blog.
If you are trying to separate yourself from all of the other artists selling similar art online the answer is yes you should have an artist blog.
If you are trying to build a following on social media channels and build relationships with your followers the answer is yes you should have an artist blog.
If you are trying to build your email list the answer is yes you should have an artist blog.
The bottom line is that your blog will be the fuel that drives traffic to your art listings.
Conclusion:
Does It Matter What Time You Publish Your Art Posts?
Maybe not as much as it did in the past.
I recommend that you find the best time for you to publish your art posts, and you stick with it. Stay consistent with the days that you post and the time of day that you post. You will not see a spike in traffic when you first publish on your new schedule, but over time you will build your audience.
You might also be interested in:
4 Effective Tips for Writing Art Blog Posts That Rank Well
Art Blog Basics: How To Promote Art Blog Posts
9 Effective Tips On How To Sell Your Art Blogging
How Long Should Your Artist Blog Posts Be For Best Results
How to Use Pinterest to Drive Massive Art Blog Traffic
Did you enjoy this article? Don't forget to sign up for my free weekly newsletter.
You can also join me on:
More resources to help build your online art business.
The Complete Blogger Template Toolkit 
OVER 450+ Templates You Need to Quickly Create Stunning, Jump-Off-The-Screen Image to Grow Your Blog-- Without Having to Learn Design!