As an artist, your dream of making a living from your passion might seem impossible. However, with digital platforms, you can now sell your artwork online and reach a global audience. DeviantArt, an online community built for artists, is one of the ideal platforms for artists selling art online. This article will give you tips and tricks to start selling art on Deviantart so your creations can be admired in the art world.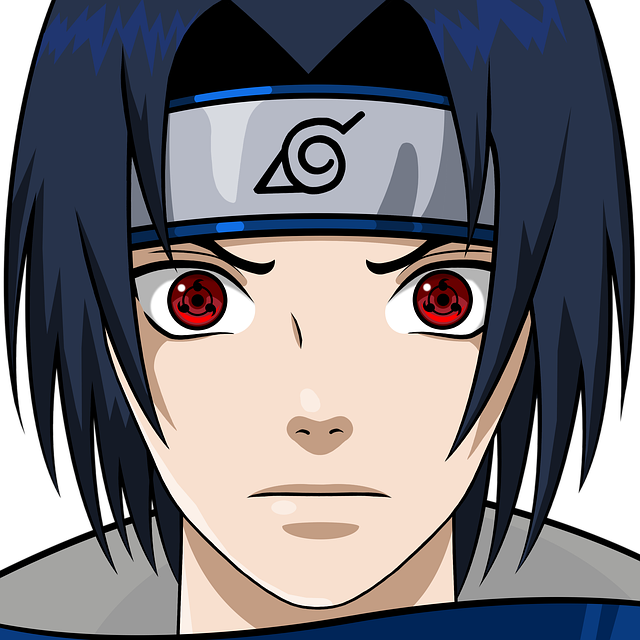 Disclaimer: This post may contain affiliate links. If you make a purchase by clicking on an affiliate link, Nevue Fine Art Marketing may earn an affiliate commission at no additional cost to you. Affiliate relationships include, but are not limited to, Bluehost, Tailwind, Skimlinks, SareASale and StudioPress. To learn more visit Affiliate Link Disclosure Policy
What Art Sell Best On DeviantArt
As an online platform that empowers creative individuals to showcase their works to a global audience, DeviantArt is undoubtedly a go-to hub for art enthusiasts and collectors.
But what type of art sells best in this digital gallery? While the answer is not definite due to the platform's diverse and dynamic nature, a few trends are worth noting. Depictions of popular pop-culture icons and fan-favorite characters tend to attract significant interest and quality fan art from movies, TV shows, and video games. However, original works that evoke strong emotions, express meaningful messages, and demonstrate technical mastery are also in high demand.
Ultimately, the ability to capture and intrigue the viewer determines an art piece's success on DeviantArt.
The first step to see if your artwork will sell well on DeviantArt is to determine your niche.
What style of art do you create?
What medium do you use?
Who is your target audience?
The next step is to search for many artists in your niche. For example, if you create anime art, search for anime artists or digital art, search for a digital artist on DeviantArt to see how well their art performs on the platform.
Start With A Plan
Creating a plan is essential before you start selling your artwork on DeviantArt. This includes determining what type of art you want to develop and deciding on the pricing model. You can sift through other artists' artworks to understand what pieces perform well on DeviantArt and how much they are priced. You can also decide if you want to offer prints, originals, or a combination of both.
What It Means To Be A Core Member
A Core Member on DeviantArt denotes a user who has chosen to support the platform by purchasing a membership. Core Members receive additional features and benefits that standard users do not, such as selling prints without DeviantArt taking a commission, enhanced profile customization options, access to exclusive forums, and priority customer service. These exclusive features can significantly improve your visibility and boost your sales on the platform.
How To Become A Core Member On DeviantArt
Becoming a core member of DeviantArt is simple. You must visit the DeviantArt website and choose the "Become a Core Member" option from the "Shop" dropdown menu. You can choose between different membership levels based on your budget and needs – monthly, yearly, or two-year plans. After selecting the preferred membership level, proceed to checkout and pay. Once the payment is confirmed, you become a Core Member and can immediately benefit from the exclusive features.
Sell Art Prints On DeviantArt
To sell prints on deviantART Prints Service, you must buy a printing account for $24.95 as a one-time fee.
Your account will remain active as long as you maintain your deviantART account, and you will also receive a complimentary three-month subscription to deviantART.
To buy an account, please visit our DeviantART Services page.
After buying a print account, you can start uploading high-resolution files on DeviantART for authorization by using the submit button.
To make your image available as a print, you should upload it as a deviation and then select the option to enable it for prints. This process will prompt you after uploading the image.
To turn your deviations into prints, select the "print" option in the submit tool, and you will see a list of your existing deviations.
For better upload quality and to minimize the risk of a corrupted source file, it is recommended to use the FTP option when uploading large files.
Access an FTP program and log in to ftp.deviantart.com using your DeviantART username and password.
After uploading the source file to the FTP server, you can access it from the drop-down menu while submitting prints.
Create A Professional Profile and Artwork Portfolio
Once you have a plan, the next step is to create a DeviantArt profile that accurately reflects who you are as an artist. Take the time to craft a good bio, showcase your art portfolio, and link to other social media accounts.
A good art bio highlights your art journey, will connect with your target audience, and showcases why you create art. For inspiration, take a few minutes to read other professional artists' bios to get an idea of how to craft yours.
Lastly, make sure that you write great titles and descriptions for each of your artworks. This will help art lovers better understand what you offer on your online store before purchasing. For example, if you create anime drawings, your title should include keywords like "anime art" or "anime drawing."
You can add tags to your artwork, such as the medium used and subject matter. This will help people find your artwork more easily on DeviantArt when they search for specific keywords.
Build Your DeviantArt Profile
Your DeviantArt profile is the first thing people will see when they come across your artwork. So, it's essential to make it as engaging and professional as possible. Be sure to complete your profile and add a profile picture. Your profile picture should be a picture of you so buyers can better understand who you are.
You can also optimize your profile by adding keywords in the bio and tags to your artwork so buyers searching for art in a particular style or genre can find you easily.
Advertise Your Artwork
Promotion is vital when selling prints and original artwork on DeviantArt. You can advertise your artwork through social media pages like Facebook, Instagram, or Twitter. You can contact DeviantArt groups that share similar interests as your artwork and request to feature your artwork.
Quality Artwork
The quality of your artwork can be the determining factor when it comes to making money online. Ensure that the artwork you sell on DeviantArt is of high quality and resolution. DeviantArt offers multiple file types to upload your artwork, including JPEG, PNG, and TIFF. Ensure your artwork's file size is within the platform's upload limits.
Capturing High-Quality Images for DeviantArt
Ensuring the highest possible image quality is crucial when preparing your artwork for sale on DeviantArt.
Here's a step-by-step guide on how to capture high-quality images and the equipment you'll need:
Choose the Right Equipment: A high-quality digital camera or a smartphone with a good camera is essential. Though a professional DSLR camera is optimal, many modern smartphones also offer high-resolution cameras to capture your artwork's detail.
Use Proper Lighting: Lighting plays a significant role in capturing your artwork's true colors and details. Natural daylight is best, but if not possible, use a well-calibrated artificial light source. You might consider investing in a softbox or ring light to distribute light evenly and reduce harsh shadows.
Position Your Artwork Properly: Place your artwork against a neutral background. Your camera should be parallel to the artwork to avoid any distortions. Use a tripod to steady your camera and ensure consistent framing.
Capture Multiple Angles: Capture your artwork from various angles and distances. This can give potential buyers a more comprehensive view of your art piece.
Use High Resolution: Set your camera to the highest resolution possible. The larger the file size, the more detail will be visible in your artwork.
Post-Production: Use photo editing software to adjust the contrast, brightness, and colors to represent the original artwork accurately. Be careful not to over-edit, though, as this can misrepresent your work.
Remember, the goal is to create a faithful representation of your artwork that will attract potential buyers on DeviantArt.
Ensuring the highest possible image quality is crucial when preparing your artwork for sale on DeviantArt
If you sell digital products, ensure they are of the highest quality and are sized correctly. Physical prints should be shipped safely to the customer so they become part of your fan base.
Provide Excellent Customer Service
Providing good customer service is key to generating sales on DeviantArt. Customers might have questions regarding your artwork, pricing, or shipping, and it's essential to be responsive and professional. Promptly respond to all inquiries and clarify potential customers' doubts.
Conclusion:
Making money on DeviantArt requires effort, creativity, and strategic planning. By following the tips we've shared in this article, you will be well on your way to making a living from your passion for art. Remember to create a plan, build a professional DeviantArt profile, advertise your artwork, provide excellent customer service, and, most importantly, create high-quality artwork.
Related Posts:
How To Create A Pinterest Profile For Your Art Business
Why Professional Quality Images Are A Must For Art Websites
Daily Action Plan Pinterest Profile
How To Sell Prints On Etsy In 7 Steps