Disclaimer: This post may contain affiliate links. If you make a purchase by clicking on an affiliate link, Nevue Fine Art Marketing may earn an affiliate commission at no additional cost to you. Affiliate relationships include, but are not limited to, Bluehost, Tailwind, Skimlinks, SareASale and StudioPress. To learn more visit Affiliate Link Disclosure Policy
Do you need help finding the best art keywords for your blog?
Using keywords related to your art business and the style of art you create in your blog posts will make it easier for people to find you in the search results.
Selling art online is a numbers game. The more people who visit your website, the better your odds are of landing a sale.
But it takes more than just driving a lot of traffic to your website. Your objective is to drive your target audience to your online art gallery.
Your target audience is the people who have a passion for the style of art you create. These are the people who are searching online for artwork, just like yours.
The question is, how do you make it easy for your target audience to discover you online?
The answer is by writing content with keywords your target audience is using in the search bar.
Keyword Research Strategies For Artists Selling Art Online
You might have heard the term "Keyword" or "Keyword Phrase" if you have been selling art online.
If you are new to selling art online or blogging, the term "Keyword" is a search term users key into a search engine when they want to find something specific such as painting, watercolor, or graphite.
A keyword phrase is combining two or more words such as "House Painting" or "Sailboat Watercolor Paintings."
Understanding what keywords people are searching for will help you get to the top of Google's Rankings, which will increase the search volume of your website.
Researching Keywords
Spending time researching keywords will help you discover what phrases your target audience uses to find content and products on Google.
Publishing blog posts will make it easier for people to discover your art gallery, but only if they are searching for the content, you are writing about.
You could spend hours writing a great post, but you will be wasting your time if nobody is interested in the topic.
Your objective is to know what type of content your audience is searching for, so you spend time creating posts that drive traffic to your website.
How do you what art keywords your target audience is using in Google?
There are free and premium SEO keyword tools that show you what keywords peoples use in search and how often.
All of the SEO tools will provide you with similar information. However, they all provide unique details as well. You will want to try a few of them to see what SEO tool works best for your keyword marketing strategy.
Keyword Research Tools
Free Keyword Tools:
Google Search Console
Google Keyword Planner
Ubersuggest
Pinterest
Manual Google Search
Premium Keyword Research Tools:
(There are more SEO tools available)
Most SEO Keyword research tools work the same. You type in a word or phrase to and the keyword tool will provide a list of the most popular queries used in the search.
Related Keywords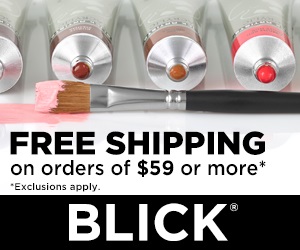 Before you get started you will want to come up with a list of keywords you would like to rank for.
Related Art Keywords Example:
Abstract art
Pop art
Arts
Paint
Fine art
Acrylic art
Popular wall art
Modern art
Tattoo art
The keywords you chose should draw your target audience to your website so people can discover your art.
Your target audience is the people who will be purchasing your artwork.
Do not waste your time on people who not interested in what you have to offer. For example, if you specialize in abstract art you will not want to focus on folk art keywords.
Discover what keywords your target audience uses for the search results and create content around those topics.
After you have your list of words that describe your artwork and your art business go to Thesaurus.com to discover new words that you can use in your posts. Type in your words one at a time and make a list of all the synonyms for your target keywords.
Here is an example of how this might look.
Keyword Ideas:
Horse Painting
Oil Painting
Canvas
Oil Painting Synonyms:
art
canvas
composition
depiction
landscape
mural
picture
portrait
sketch
cityscape
likeness
portrait
representation
seascape
abstract
design
artwork
watercolor
Once you have a list of art keywords, you will want to find out what words people are using in search.
In this post, we will show you how to research the keywords in SEMRush.
Take your list and visit SEMRush.
On the left-hand sidebar click on Keyword Analytics > Overview.
For this example, we used "Horse Art".
Use keywords that will attract your target audience.
SEMRush displays a list of related keywords and how much volume the word receives per month.
Note: the volume is not an exact count, but it will give you a good idea of how much traffic your website could potentially receive if you rank high in Google for the phrase.
Horse art – Volume 2,900
Horse clip art – Volume 1,600
Horse shoe art – Volume 1,600
Horse wall art – Volume 1,000
Horse line art – Volume 880
SEMRush SEO Tips
Keep in mind the free version will provide you with a limited amount of results you will be able to see but it will still give you an extensive list.
Create a keyword planner by write down a list of phrases and the volume that compliment your brand and your niche.
Your main goal is to focus on the lowest volume.
The volume tells you how many people are searching for the phrase per month.
Here is where most people go wrong, they think that if they focus on the highest volume phrases they will start to generate all of the traffic that is being shown in the results. That is not how it works.
The higher the volume means there will be more competition for that specific phrase. It will be more difficult for you to rank higher on Google's first page. If you do not rank high you will not see the traffic.
Instead, if you focus on the lower volume first, it will be easier for you to rank higher for that phrase.
You will be guaranteed to see some traffic from those phrases as long as you write quality content supporting your keyword phrase. It might not be as much as you hope for but after a few target phrases, the numbers will start to add up.
As you continue to write content and you start to work up to the higher volume phrases you will find it easier for you to compete because Google will start to see you as an authority from your previous posts.
To be honest, it is all a number game. As long as you know what phrases people search and what phrases you can rank higher the quickest you will start to see real results fast.
The artists who are receiving a lot of traffic, are the ones who have written a lot of content that focus on keywords that relate to their business.
What Are Some Art Words
Abstract, abstract art, acrylic art, acrylic paint, airbrush
art, animation, blending, calligraphy, canvas, canvas painting, cartoon,
casting, colors, decorative, decoupage, design, graphite, ink and pen, oil
paint, realism, watercolor.
How Do You Describe Art In Words
Here are some keywords that you can use to describe your artwork. The more words that accurately describe your work the better.
Bright
Brilliant
Deep
Earthy
Harmonious
Intense
Muted
Rich
Saturated
Strong
Texture
Vibrant
Vivid
Keyword Research Action Steps
Come up with a list of keywords that will attract your target audience.
Find all of the synonyms for those words.
Plug them into your SEMRush Keyword Analyzer.
Make a list of all the phrases and order them by significance.
Start writing content for each of the phrases you have generated.
Final Thoughts On Keyword Research Strategies
Not everyone uses the same words or phrases when they type a query into the search bar.
Do not waste your time guessing what might work.
SEMRush will tell you precisely what you need to be focusing on.
As we have mentioned earlier in the post, there are many SEO tools available to discover new keywords that will describe your artwork.
Your objective is to search and identify keywords your target audience uses to discover artwork like yours in Google.
Once you have a list, start writing content that describes and explains the key topics you want to rank in Google.
The more content you publish, the better your chance of people discovering you on Google.
More Related Keyword Posts
Driving traffic to a website is a challenge many businesses face when trying to build an online presence. Just lick a brick and mortar business will not generate sales if people do not enter the store; online companies will not profit if no one … [Read more…]
Are you confused about where you should be putting the keywords you are trying to rank for in your blog posts? In this post, you will discover how to use keywords effectively in art blog posts. How to Use Keywords Effectively In Art Blog Posts If you have had your art … [Read more…]
Are you finding it difficult to rank higher in Google's search? Are you utilizing a keyword strategy in your blog posts? In this post, I am going to talk about how LSI Keywords can help artists rank higher in the search. How LSI Keywords Can Help Artists Rank Higher In … [Read more…]