Finding customers online poses a challenge, but you can maximize your search results with careful planning. People search daily on Google, Bing, and Yahoo to find what they're looking for – which may be you.
There are many ways to ensure marketing success and that the right people will find your artwork online, but first, you need to know how search engines work. Let's start by learning about keywords and how they can help artists sell their art online!
Do you need help finding the best art keywords for your blog?
Using keywords related to your art business and the art style you create in your blog posts, social media posts, and artist websites will make it easier for people to find you online.
Selling art online is a numbers game. The more people visit your website, the better your odds of landing a sale.
But it takes more than driving traffic to your online art gallery. Your objective is to drive your target audience to your online art gallery. Your target audience is the people who have a passion for the art style you create. These are the people searching online for artwork, just like yours.
The question is, how do you make it easy for your target audience to discover you online? The answer is by writing content with keywords your target audience uses to search for information online.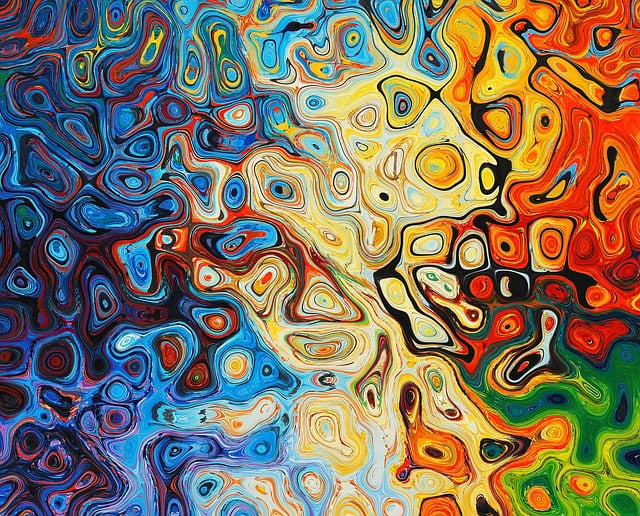 Disclaimer: This post may contain affiliate links. If you make a purchase by clicking on an affiliate link, Nevue Fine Art Marketing may earn an affiliate commission at no additional cost to you. Affiliate relationships include, but are not limited to, Bluehost, Tailwind, Skimlinks, SareASale and StudioPress. To learn more visit Affiliate Link Disclosure Policy
Keyword Strategy For Artists
You might have already heard the term "Keyword" or "Keyword Phrase."
If you are new to selling art online or blogging, the term "Keyword" is a search term users key into a search engine when they want to find something specific, such as painting, watercolor, or graphite.
A keyword phrase combines two or more words, such as "fine arts ' "House Painting" or "Sailboat Watercolor Paintings."
Understanding what keywords people are searching for will help you get impressive content up to the top of Google's Rankings, increasing your website's search volume. The more times your posts are seen by people searching for content like yours, the more traffic your website will receive.
Keywords are the foundation for any WordPress SEO strategy. But how do you choose keywords? What should your keyword strategy look like?
These are great questions. There is no easy answer to this, but let's go through some of the factors you must consider when creating your keyword list.
We have compiled a handy guide on choosing art industry keywords and where to find them. This guide will walk you through all of these steps and give you some tips on getting started with an effective keyword strategy.
Researching Keywords
Before you can start implementing a keyword strategy that will drive traffic to your online art gallery, you must research what art keywords people use to discover your artwork.
One of the best ways to find this information is using a keyword research tool like Google Adwords or SEMrush.
These tools allow you to search for keywords based on your budget, location, and type of business to generate more accurate results than traditional (and often outdated) methods such as market research surveys.
Researching keywords will help you discover what phrases your target audience uses to find content and products on Google.
Publishing blog posts will make it possible for people to discover your art gallery, but only if they search for the content, you are writing about.
You could spend hours writing a great post, but you will be wasting your time if nobody is interested in the topic you are writing about.
Your objective is to know what type of content your audience is searching for so you can spend time creating posts that drive traffic to your website.
How do you know what art keywords your target audience uses in Google?
As we have mentioned earlier, free and premium SEO keyword tools show you what keywords people use in search and how often.
All of the SEO tools will provide you with similar information. However, they all provide unique details as well. You will want to try a few of them to see what SEO tool works best for your keyword marketing strategy.
Let's look at the most popular online keyword research tools companies use to grow their business.
Keyword Research Tools
Free Keyword Tools:
Google Search Console
Google Keyword Planner
Ubersuggest
Pinterest
Manual Google Search
Premium Keyword Research Tools:
(There are more SEO tools available)
Most SEO Keyword research tools work the same. You type in a word or phrase in a search bar, and the keyword tool will provide a list of the most popular queries people use.
You can also use Google's Keyword Tool, which is free and includes several features to help you build your list.
For example, if we search for "arts," the tool will display popular keyword phrases related to arts, such as Arts & Crafts Supplies or Paintings & Drawings on Etsy. If you input these two queries into our research tools, it should yield roughly 25-30 additional keywords that people use in their online searches to find artwork like yours.
Once you have compiled this list, consider what type of fine arts you would be interested in selling (for instance, paintings) so that your new audience knows exactly where they can buy them from without wasting valuable time searching unnecessarily elsewhere.
Keywords For Art
Many keywords describe art, and you will want to discover which ones describe the art you create and what words your art collectors input in the search bar to find your art.
Below are the top keywords that relate to paintings and drawings with their corresponding search volumes provided by Google AdWords Keyword Planner Tool:
Paintings: ~3000 monthly searches
Drawing: ~2000 monthly searches
Oil Paintings: ~1000-1500 monthly searches depending on the subject matter
Art: ~150-200 monthly searches
Paintings Online: ~120-140 monthly searches
Oil Painting Arts For Sale: 30-40 monthly searches depending on the subject matter of oil paintings sold online
Remember that the monthly searches are just estimates, and you will not receive that amount of traffic if you rank for those keywords. However, you should receive a percentage of the traffic if you are on the first page in the search results.
By researching keywords for art, you can see the search volume and what other keywords you may want to rank for.
Here are some more keywords that describe art:
Sketch
Drawings
Painting
Drawing
Art
Sketches
Sketchbook Ideas
Pencils
Pen & Inks
Color Pens
Colored Ink
Illustrations
Charcoal
Pastels
House Decor
Wall Hangings
Related Art Keywords Example:
Abstract art
Pop art
Arts
Paint
Fine art
Acrylic art
Popular wall art
Modern art
Tattoo art
Your chosen keywords should draw your target audience to your website so people can discover your art.
Your target audience is the people who will be purchasing your artwork.
Do not waste your time on people uninterested in what you have to offer. For example, if you specialize in abstract art, you will not want to focus on folk art keywords.
Discover what keywords your target audience uses for the search results and create content around those topics.
After you have your list of words describing your artwork and your art business, go to Thesaurus.com to discover new words you can use in your posts. Type in your words one at a time and list all the synonyms for your target keywords.
Here is an example of how this might look.
Keyword Ideas:
Horse Painting
Oil Painting
Canvas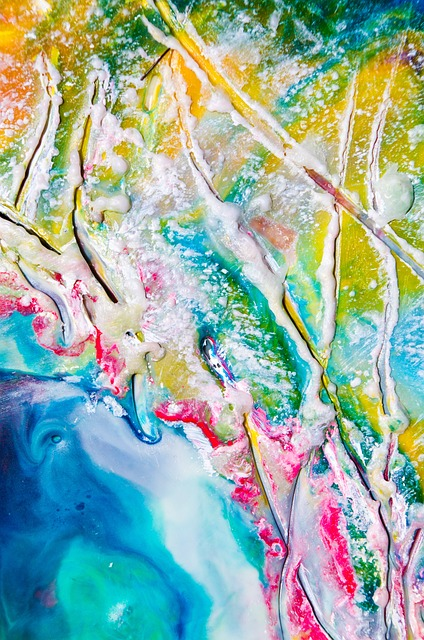 Oil Painting Synonyms:
art
canvas
composition
depiction
landscape
mural
picture
portrait
sketch
cityscape
likeness
portrait
representation
seascape
abstract
design
artwork
watercolor
Once you have a list of art keywords, you will want to find out what words people use in search.
In this post, we will show you how to research the keywords in SEMRush.
Take your list and visit SEMRush.
On the left-hand sidebar, click on Keyword Analytics > Overview.
For this example, we used "Horse Art."
Use keywords that will attract your target audience.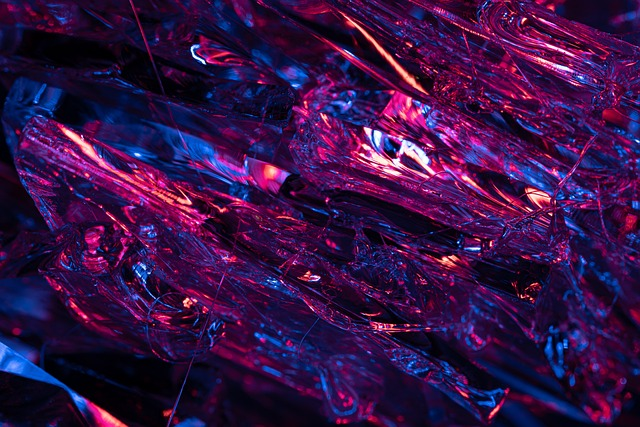 SEMRush displays a list of related keywords and how much volume the word receives per month.
Note: the volume is not an exact count, but it will give you a good idea of how much traffic your website could potentially receive if you rank high on Google for the phrase.
Horse art – Volume 2,900
Horse clip art – Volume 1,600
Horseshoe art – Volume 1,600
Horse wall art – Volume 1,000
Horse line art – Volume 880
SEMRush SEO Tips
Remember that the free version will provide you with a limited amount of results you will see, but it will still give you an extensive list.
Create a keyword planner by writing down a list of phrases and the volume that complement your brand and your niche.
Your main goal is to focus on the lowest volume.
The volume tells you how many people search for the phrase per month.
Here is where most people go wrong. They think that if they focus on the highest volume phrases, they will start to generate all of the traffic shown in the results. That is not how it works.
The higher the volume, the more competition for that specific phrase. It will be more difficult for you to rank higher on Google's first page. If you do not rank high, you will not see the traffic.
Instead, focusing on the lower volume first will make it easier for you to rank higher for that phrase.
You will be guaranteed to see some traffic from those phrases if you write quality content supporting your keyword phrase. It might not be as much as you hope for, but the numbers will start to add up after a few target phrases.
As you continue to write content and work up to the higher volume phrases, you will find it easier to compete because Google will start to see you as an authority from your previous posts.
It is all a number game. As long as you know what phrases people search for and what phrases you can rank higher the quickest, you will start to see actual results fast.
The artists who are receiving a lot of traffic are the ones who have written a lot of content that focuses on keywords that relate to their business.
What Are Some Art Words
Abstract, abstract art, acrylic art, acrylic paint, airbrush
art, animation, blending, calligraphy, canvas, canvas painting, cartoon,
casting, colors, decorative, decoupage, design, graphite, ink and pen, oil
paint, realism, watercolor.
How Do You Describe Art In Words
Here are some keywords that you can use to describe your artwork: the more words that accurately describe your work, the better.
Bright
Brilliant
Deep
Earthy
Harmonious
Intense
Muted
Rich
Saturated
Strong
Texture
Vibrant
Vivid
Most Searched Art Keywords
Here are the most searched art keywords in 2023:
art (7,280,000 searches per month)
painting (2,740,000 searches per month)
drawing (1,830,000 searches per month)
photography (1,650,000 searches per month)
sculpture (1,650,000 searches per month)
digital art (1,650,000 searches per month)
abstract art (1,650,000 searches per month)
pop art (1,650,000 searches per month)
contemporary art (1,650,000 searches per month)
anime (1,540,000 searches per month)
These keywords are all general terms that cover a wide range of art styles and mediums. However, there are also many more specific art keywords that are frequently searched, such as the names of famous artists, art movements, and types of art.
Here are some examples of more specific art keywords:
Famous artists: Pablo Picasso, Leonardo da Vinci, Vincent van Gogh, Michelangelo, Frida Kahlo, Claude Monet, Andy Warhol, Banksy
Art movements: Renaissance art, Impressionism, Post-Impressionism, Expressionism, Cubism, Surrealism, Abstract Expressionism, Pop Art
Types of art: oil painting, watercolor painting, acrylic painting, digital art, sculpture, photography, drawing, printmaking, graffiti, installation art
When choosing keywords for your art website or content, it is important to consider general and specific keywords. General keywords will help you reach a wider audience, while specific keywords will help you attract people more likely to be interested in your specific type of art.
Keyword Research Action Steps
Come up with a list of keywords that describe the art you create.
Find all synonyms for those words and plug them into a keyword research tool like SEMRush Keyword Analyzer.
Analyze the results and generate a list of keyword phrases you would like to start ranking for.
Start writing content for each of the phrases you have generated.
The best way to get traffic fast is to rank for lower search volume keywords because they're easier to compete for with less competition. It is easier to rank on page one of the search results if fewer businesses compete for the same phrase. Even if the search value is low, you will still see an increase in traffic if you rank number one in the SERP.
You may also want a few higher-volume phrases in your keyword strategy to reach people looking at the broader topic of what you do.
Best Places To Place Keywords For Art In Blog Posts
There are some key places that you will want to insert the keywords you are trying to rank for in a blog post, and they are:
Title of Your Blog Post: Including keywords in the title is essential so that search engines will be more likely to rank your blog post. The words and phrases you want for ranking purposes should occur near the beginning of the title because it's at this point where many people will stop reading a page or article without seeing them, which means they won't see any other posts with these same keyword phrases either.
The main goal behind inserting keywords in titles is not just about ranking higher on Google; it impacts how users find content. When someone searches for certain phrases, your webpage could appear first if they use those specific terms when looking through results pages. You'll also have
In the introduction paragraph of the post and sprinkled throughout the post
In the meta description
In the image alt tag
It is important not to stuff your content with keywords because it will look like spam, and Google may penalize your website.
The length of the post will determine the number of keywords a post should have. If you use WordPress for your website, you can use the free SEO Yoast plugin. The SEO Yoast plugin will tell you how many words you should use per keyword, and it will even optimize your keywords for better search engine ranking.
What Keywords Are You Already Ranking For
This step is easy if you don't know what keywords bring you traffic.
You can find out by installing Google Analytics and waiting a week or two as it collects data about your visitors. Once the data is there, go to the "Keywords" section under "Traffic Sources" in Google Analytics and list all the keywords sending you traffic.
To get more traffic from these keywords, optimize your site for them. That means that if they are long-tail phrases like "how to draw people with colored pencils" or short ones like "drawing lessons for kids online free," then write more content related to those subjects. In time the search engines will easily index them and send users looking for those topics straight to your pages, where they can find exactly what they want. This also helps rank higher in search engine results because search engines will start to see you as an authority in your niche.
Final Thoughts On Keyword Research Strategies
Not everyone uses the same words or phrases when they type a query into the search bar. Do not waste your time guessing what might work.
Keyword research tools like SEMRush will tell you precisely what you need to be focusing on. As we have mentioned earlier in the post, many SEO tools are available to discover new keywords to describe your artwork.
Your objective is to search and identify keywords your target audience uses to discover artwork like yours on Google.
Once you have a list, start writing content describing and explaining the key topics you want to rank in Google. The more content you publish, the better your chance of people discovering you on Google.
Remember that you will also want to use the keywords in your art description. A well-written art description with related keywords will increase art sales.
More Related Keyword Posts
How To Optimize Your Art Blog Posts With LSI Keywords
How to Use Keywords Effectively In Art Blog Posts
How LSI Keywords Can Help Artists Rank Higher In Search