Have you ever found the perfect digital wall artwork or social media templates online but hesitated to purchase it because of safety concerns? Look no further than Etsy! With a vast selection of digital products and an easy-to-use platform, Etsy is a reliable and secure place to buy digital downloads. In this article, we'll explore why Etsy is the best option for digital purchases, address safety concerns, and provide helpful tips for viewing and printing your digital downloads. Plus, we'll answer the burning question of whether or not you can download Etsy digital files on your phone or iPad. So, let's dive in and discover the world of safe and convenient digital shopping on Etsy.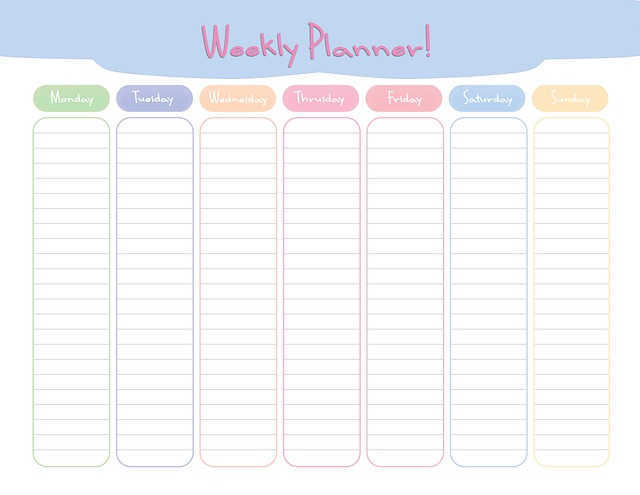 Disclaimer: This post may contain affiliate links. If you make a purchase by clicking on an affiliate link, Nevue Fine Art Marketing may earn an affiliate commission at no additional cost to you. Affiliate relationships include, but are not limited to, Bluehost, Tailwind, Skimlinks, SareASale and StudioPress. To learn more visit Affiliate Link Disclosure Policy
What Are Digital Files
Digital files, also known as digital downloads, are electronic versions of products, such as art prints, social media post templates, digital planners, website templates, editable templates, or knitting patterns, that can be purchased online from an Etsy shop and downloaded directly to your computer or device. These files can be in various formats, such as PDF or JPEG, and are often available for immediate download after purchase.
They offer several advantages over physical products. They are easy to store and transport, as they take up no physical space and can be accessed from anywhere with an internet connection. They are also eco-friendly, eliminating the need for shipping and packaging materials.
When purchasing digital products on Etsy, you can be confident that you are receiving a high-quality product. Etsy sellers must adhere to strict guidelines to ensure that their digital products meet the site's standards for accuracy and quality.
Whether you are looking for a unique piece of art or a pattern for your next DIY project, Etsy's wide selection of digital downloads offers endless options to suit your style and interests. Plus, with the convenience and security of purchasing on Etsy, you can feel confident in your digital shopping experience.
Why Etsy Is The Best Place To Buy Digital Products
Etsy is the best place to buy digital products for various reasons. Firstly, sellers on Etsy must abide by strict guidelines to guarantee that their digital files are of high quality and accuracy. With this assurance, you can be confident that the product you are buying from an Etsy shop is top-notch.
Additionally, Etsy has a vast array of creative people selling digital products, catering to various interests and styles. Whether you're looking for unique artwork or a pattern for your next DIY project, Etsy sellers have covered you. Finding the best digital download Etsy shop for your needs is easy. All you have to do is type what type of digital planner or product you want to purchase in the Etsy search bar, and a list of small business owners selling digital products will appear. Scroll through the Etsy listings to discover which digital product will work best for you.
Furthermore, purchasing on Etsy is convenient and safe. The platform has robust security measures, protecting your personal and financial information. You can shop with ease, knowing that you are in good hands.
With these many benefits of shopping for digital downloads on Etsy, it's no surprise that the platform continues to grow in popularity among creative individuals. As you explore the many options available, rest assured that you are safe.
Are Digital Downloads Safe On Etsy
Now that we've established why Etsy is an excellent place to purchase digital products, let's delve further into safety. It's natural to have concerns about the security of digital downloads, but you can rest assured that Etsy takes this issue seriously. The platform has a comprehensive set of guidelines to ensure that all sellers who create digital products comply with the highest standards of security and privacy.
Etsy requires all people selling digital downloads to provide accurate and complete product information, including potential risks or hazards. They also need sellers to follow strict guidelines for processing and delivering digital downloads, including using secure file transfer protocols and providing download links that expire after a specific time.
In addition to these seller requirements, Etsy has implemented various measures to protect buyers, such as secure payment processing, buyer reviews, and a robust dispute resolution system. If you ever encounter issues with a digital download on Etsy, you can rest assured that the platform has your back.
With these safety measures, you can confidently browse and purchase digital downloads on Etsy.
Popular Etsy Digital Downloads
Etsy is home to countless talented artists and designers, and the platform is overflowing with unique and creative digital downloads that you won't find anywhere else. From customizable planners to printable wall art, there's something for everyone on Etsy. Here are some of the most popular digital downloads currently available on the platform:
1. Clipart and digital papers are perfect for scrapbooking, card making, and other DIY projects.
2. Printable wall artwork: Many designs are available, from motivational quotes to minimalist prints.
3. Wedding templates: Etsy is a popular destination for couples looking to create their own wedding invitations, programs, and other stationery.
4. Planner printables: Stay organized and on top of your to-do list with these customizable planner pages.
5. Digital stamps: These downloadable images can add a personal touch to any project.
6. Sewing patterns: Whether you're a beginner or an experienced seamstress, there's something for everyone on Etsy.
7. Fonts: Give your projects a unique look with one of Etsy's many downloadable font packages.
8. Digital prints: Choose from digital prints, including abstract art, nature scenes, and more.
9. SVG cut files: These downloadable images can be used for making paper crafts, apparel printing, and other projects.
With so many exciting options, it's no wonder that Etsy has become a go-to destination for digital downloads. But before making your purchase, it's essential to understand how the download process works. In the next section, we'll dive into exactly where your digital download will go once you buy it on Etsy.
When You Buy A Digital Download On Etsy, Where Does It Go
When you purchase a digital download on Etsy, knowing where it will go is essential once the transaction is complete. Fortunately, the process is relatively straightforward. Once you've completed checkout, the download will be saved to your Etsy account's "Purchases and Reviews" page. From there, you can access and download the file as many times as you need, making it easy to replace a lost or damaged file.
It's important to note that the file will not be sent to your email address. Instead, you'll receive an email notification from Etsy informing you that your digital download is ready to be accessed in your account. This means you can still access the file even if the email gets lost or accidentally deleted.
Understanding where your digital download is saved is the first step in making the most of your Etsy purchase. In the next section, we'll share tips for viewing and printing digital downloads to maximize your investment.
Top Tips For Viewing And Printing Your Etsy Digital Downloads On Etsy
Understanding how to access your digital download on Etsy is just the beginning. Once you've downloaded the file, you can create beautiful prints, wall art, or personalized items.
Here are some top tips for viewing and printing your digital downloads:
1. Check the file type: Ensure your computer or device can open the file type included in your download. Most Etsy sellers selling printables will provide a JPEG or PDF file, a commonly used format.
2. Use high-quality paper: The type of paper you use can significantly impact the final product. Choose a paper type compatible with your printer, and consider using higher-quality paper to get the best results.
3. Adjust the settings: When printing your digital download, be sure to adjust the printer settings to match the specifications of the file. This includes the paper size, orientation, and resolution.
4. Test it out: Before printing a large batch of your digital download, do a test print to ensure everything is aligned correctly and the colors are accurate.
By following these tips, you'll be able to get the most out of your Etsy digital download purchase. Next up, we'll show you how to download files on your mobile devices so you can access your purchases on the go.,
How To Download Etsy Digital Products On Your Phone Or iPad
Downloading Etsy files on your phone or iPad is a convenient way to access your purchases on the go. First, ensure you have the Etsy app downloaded to your device. Once you have the app, go to the "You" tab and click "Purchases and Reviews." Find the digital item you want to download and click on it.
Next, click "Download Files" and choose "Download All Files" or select the individual file you want to download. The file will then be saved to your device's Files app or Downloads folder. If you have an iPhone, you can find your downloaded files in the Files app under "Downloads."
Now that your digital download is saved to your device, you can open it in any compatible app. For example, if you purchased resume templates, you can open it in your photo viewing app and print them from there.
Remember, just like with a desktop download. It's a good idea to test the file on your mobile device by doing a small test print before committing to a large batch. And speaking of printing, let's dive into whether or not you can print multiple copies of your digital art in the next section.
Can You Print More Than One Copy Of Digital Art
Regarding digital art downloads on Etsy, one of the most common questions buyers have is whether or not they can print multiple copies of their purchase. The short answer depends on the seller's terms and conditions.
Some sellers selling digital downloads may explicitly state that their digital art is for personal use only and cannot be reproduced or resold. Others may allow for a certain number of prints or even offer extended licenses to sell digital downloads for commercial use. You must read the seller's description and policies carefully before purchasing to ensure you are clear on their terms.
If the seller allows multiple prints, respecting copyright laws and not distributing or selling the artwork without permission is essential.
What Is The Safest Way To Buy On Etsy
When buying digital downloads on Etsy, there are a few things to remember to ensure a safe and smooth transaction.
Here are some tips on the safest way to buy on Etsy:
1. Check the seller's reviews: Before purchasing, look at their reviews to see what other buyers have said about their experience. Look for comments about the quality of the product, the delivery time, and the seller's communication. If the seller has multiple negative reviews, it's best to steer clear.
2. Use Etsy's messaging system: If you have questions about the product or the seller, use Etsy's messaging system to communicate directly with the person who owns the Etsy store. This is an excellent way to get more product information and gauge the seller's responsiveness. Most people who have Etsy shops will respond very quickly to your messages.
3. Read the product description carefully: Make sure to read the product description carefully so you know exactly what you're buying. Look for information about the digital file's size, format, and resolution. If you have any questions, reach out to the seller for clarification.
4. Use Etsy's secure payment system: Etsy has a secure payment system that protects buyers and sellers. Use this system to pay for your purchase rather than send money directly to the seller. This will ensure that your payment is protected and that you can get a refund if there are any issues with the transaction.
By following these tips, you can ensure a safe and enjoyable buying experience on Etsy. Remember, it's always better to be cautious and do your research before purchasing to avoid any disappointment down the line.,
In conclusion, Etsy is the ideal platform for purchasing digital downloads. From the vast selection of digital products on Etsy available to the straightforward purchasing and downloading process, buying digital products on Etsy is safe, easy, and convenient. Plus, with helpful tips for viewing and printing your digital downloads on desktop and mobile devices, there's no need to worry about compatibility issues. So, whether you're looking to spruce up your home or office or need creative inspiration for personal projects, Etsy's digital downloads have covered you.
Related Posts:
Selling Art on Etsy: What You Need to Know
Selling Digital Art On Etsy – Complete Guide
How to Sell Digital Downloads: The Ultimate Guide
How To Sell Digital Downloads On Etsy