Are you an artist on the lookout for healthier studio practices? Don't look any further! Acrylic paint, popularly and widely used among artists across various media, has often been deemed "toxic." As this common allegation causes concern amongst painters, let's dive deep into what truly makes acrylic paint toxic (or not), how to identify and stay away from potentially unsafe products, and practical safety tips that allow us to use art supplies safely while sustaining a healthy relationship with them.
Read our comprehensive guide below and make sure your next artwork is created in a safe, secure environment.
Disclaimer: This post may contain affiliate links. If you make a purchase by clicking on an affiliate link, Nevue Fine Art Marketing may earn an affiliate commission at no additional cost to you. Affiliate relationships include, but are not limited to, Bluehost, Tailwind, Skimlinks, SareASale and StudioPress. To learn more visit Affiliate Link Disclosure Policy
What Is Acrylic Paint?
Acrylic paint is a type of water-based paint that is composed of pigment, acrylic polymer emulsion, and water. It was first developed in the 1940s and has become one of the most popular types of paint available on the market. Artists often use acrylic paints because they are versatile, durable, and affordable.
Related post – What Is Acrylic Paint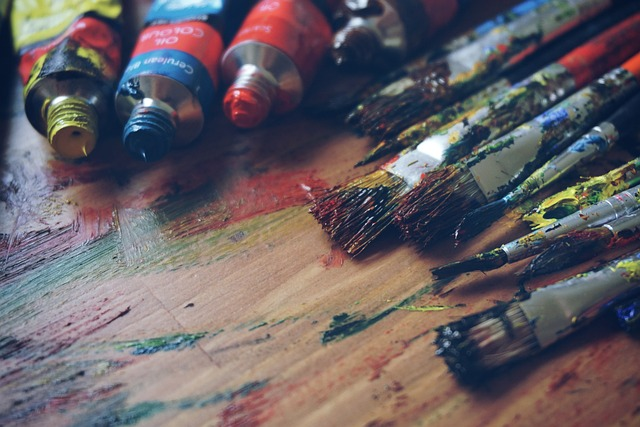 How Toxic Is Acrylic Paint?
The toxicity of acrylic paint varies depending on the ingredients used in its formulation. Some types of acrylic paint may contain harmful chemicals such as lead, mercury, chromium, and cadmium that can be harmful if ingested or inhaled. Additionally, acrylic paints may also contain volatile organic compounds (VOCs) that can cause adverse health effects if breathed in over a long period. For this reason, taking precautions when using acrylic paints is essential, especially if you are working in an enclosed space.
Can Acrylic Paints Be Toxic When Using An Airbrush?
Yes, acrylic paints can be toxic when using an airbrush. When sprayed, the VOCs in the paint can be easily inhaled and cause adverse health effects. Using a respirator when using an airbrush is essential to avoid breathing in the vapors from the paint.
Can Acrylic Paints Be Toxic When Sanded?
Yes, dried acrylic paint can be toxic when sanded. The dust from the sanded paint can be easily inhaled and cause adverse health effects. It is essential to wear a respirator when sanding acrylic paints to avoid breathing in the dust.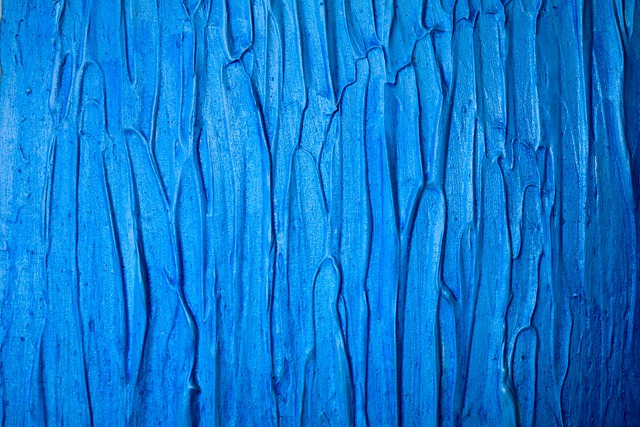 What Makes Acrylic Paints Toxic
Acrylic paints are toxic because of the toxic chemicals used in their manufacture. These chemicals can cause skin and respiratory irritation and may be harmful if swallowed. In addition, the fumes from acrylic paints can be irritating and potentially harmful.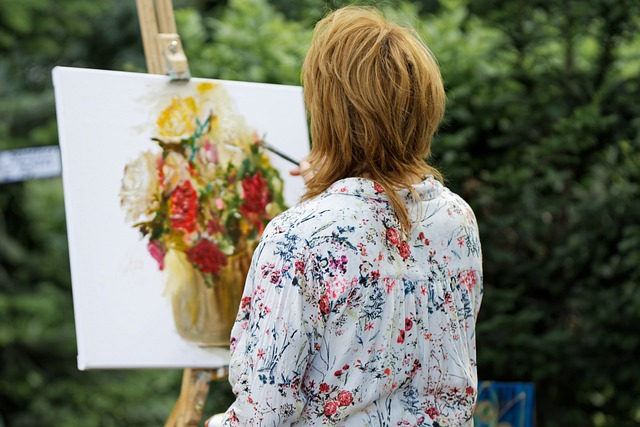 How To Identify Unsafe Products
The best way to avoid exposure to the harmful chemicals in acrylic paints is to use only products certified as safe by a recognized testing organization. Look for the words "non-toxic" on the label to ensure the product is safe.
The manufacturer's website should provide comprehensive information on the potential health and environmental implications of introducing various pigments.
Acrylic paint may come with the label "non-toxic acrylic paint," assuring us that it is safe for use, but propylene glycol released in the air when drying can be hazardous to our environment. As humans, non-toxic acrylic paints do not pose a risk; however, we must exercise caution when disposing of acrylic paints, as throwing them down drains would further contaminate nature.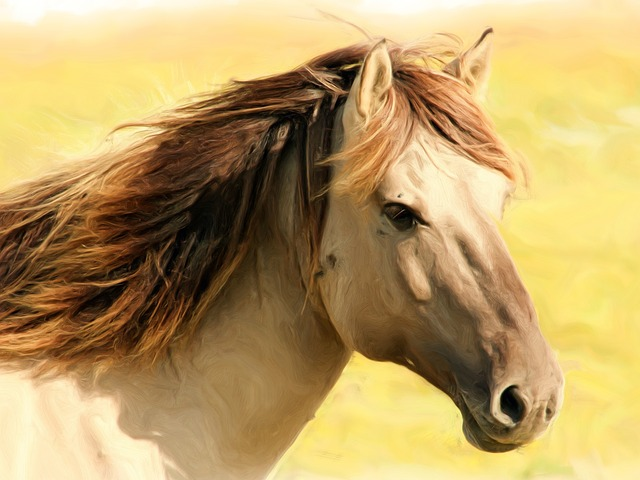 Safety Tips For Using Acrylic Paint Safely
1. Read the Label
Before using any paint, it is essential to read the paint manufacturer's label. This will give you important information about the paint, such as the ingredients, drying time, and safety precautions. It is also important to check the label with acrylic paints to see if the paint is non-toxic. Some acrylic paint ingredients contain harmful chemicals, so it is best to choose a non-toxic paint variety if possible.
2. Use a Ventilated Area
It is essential to work in a well-ventilated room when using acrylic paints. This will help reduce your exposure to paint fumes, which can harm your health. If possible, open a window or door while painting, or use a fan to circulate air in the room.
3. Wear Protective Gear
When working with any paint, wearing protective gear, such as nitrile gloves, a mask, and eye protection, are important. This will help to protect your skin and eyes from contact with the paint particles and fumes. Even non-toxic Acrylic paint can cause skin irritation. It is also essential to ensure that your clothes are not loose-fitting, as this could allow the paint to get on them.
4. Clean Up Immediately
If you get acrylic paint on your skin or clothing, it is essential to clean it up immediately. Acrylic paint can be challenging to remove once it dries, so it is best to act quickly. Use soap and water to remove the paint from your skin or clothing. You can also use a mild abrasive, such as baking soda or salt, to help remove the paint.
5. Dispose of Properly
Once you are finished painting, it is important to dispose of any leftover water-based acrylic paints properly. Never pour unused paint down the drain or into the garbage. Contact your local waste management company for information on how to dispose of latex and oil-based paints in your area.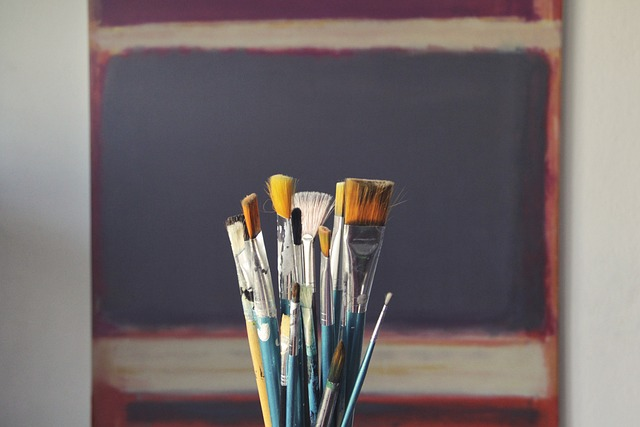 How To Keep Your Art Studio Safe
1. Keep your studio clean and organized.
A messy studio can be dangerous, increasing your chances of tripping or falling. Finding the supplies, you need when your studio is cluttered can also be challenging. Make a point to tidy up your studio regularly and put things away when you're finished using them.
2. Store hazardous materials properly.
If you use any hazardous materials in your studios, such as oil paints, paint thinners or cleaners, ensure they are correctly stored. Keep them in closed containers and out of reach of children or pets.
3. Use a well-ventilated space.
Many art supplies, such as paints and solvents, emit harmful fumes that can harm your health if exposed for too long. Make sure your studio is well-ventilated so that these fumes can dissipate quickly. You may also consider wearing a respirator when working with particularly toxic materials.
4. Avoid using open flames.
Open flames can be a fire hazard, so avoid using them in your studio. If you need to use an open flame, such as when soldering, ensure there are no flammable materials nearby and that you have a fire extinguisher within reach.
5. Keep your studio well-lit.
A well-lit studio will not only help you see what you're working on more clearly, but it will also help prevent accidents. Make sure there are no dark corners or shadows in your studio where you could trip or fall.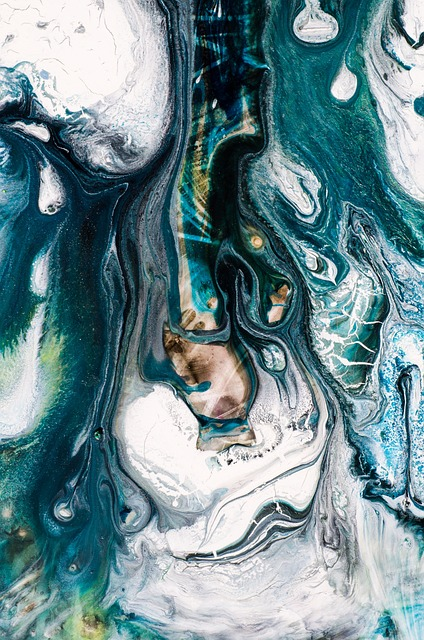 Is Acrylic Paint Harmful
Acrylic painting is a popular art form for many reasons, one of which is its safety. As a relatively non-toxic medium, acrylic paint contains no harsh irritants or hazardous substances. Compared to other art materials, such as oil paints which often use solvents and turpentine that can be toxic when inhaled and absorbed into the skin, acrylics don't pose the same health risks. In addition, acrylic paint dries quickly, meaning artists do not need to worry about working in an environment with hazardous fumes and vapors. Furthermore, since acrylic formulas are water-based, clean-up is quick and easy – wash your brushes with soap and water.
Overall, acrylics and watercolor paints are safe options for artists looking to express themselves while staying healthy.
It is essential to the warnings provided by the paint manufacturers. If the paint you use is potentially toxic, choose a different brand. Most acrylic paints are non-toxic, but always wearing gloves is a good idea so your skin has no allergic reactions. The last step is to learn how to remove acrylic paint safely, so you do not inhale dust particles.
Acrylic Painting For Beginners Tips
Acrylic painting is a favorite medium among beginners and professional artists alike. If you're starting out, there are many tips that can help you get started on the right foot. Firstly, it's important to have quality materials like brushes and canvas, which can make a significant difference in the outcome of your paintings. Second, start with simple compositions, and don't be afraid to make mistakes. Creating sketches before you start can also help plan out your painting. Lastly, remember to have fun and experiment with different techniques to find your own style. Acrylic painting can be a rewarding hobby or profession, so start practicing and enjoy the journey.
Canvas Painting Ideas
Pick a subject you're passionate about
When it comes to painting, choosing a subject you're passionate about is essential. This could be anything from your favorite flower to your pet cat. By painting something you love, you'll be more likely to put your heart and soul into the piece, resulting in a better painting.
Consider the composition
Once you've chosen your subject, it's time to start thinking about the composition of your painting. This includes things like the placement of objects within the frame, the use of color, and the overall feel of the piece. It's important to take some time to plan out your composition before you start painting, as this will make the process much easier.
Use a limited palette
One of the best tips for beginner painters is to use a limited palette. This means choosing just a few colors rather than mixing every color under the sun. This will help you to focus on mixing colors and creating exciting effects rather than getting bogged down in technical details.
Experiment with different brushstrokes
Another great tip for beginners is to experiment with different brushstrokes. This means trying techniques such as stippling, dry-brushing, and wet-on-wet painting. By experimenting with different brushstrokes, you'll be able to find the ones that work best for you and your style of painting.
Don't be afraid to make mistakes
One of the most essential things for beginner painters to remember is that mistakes are part of the learning process. So don't be afraid to make them! If you make a mistake, correct it and move on. The more mistakes you make, the more you'll learn about what works and doesn't in painting.
Conclusion:
Working with acrylic paint can be a great creative outlet, but it is important to use it safely. Ensure you read the label before using any paint and follow safety tips such as wearing protective gear, working in a well-ventilated area, and cleaning up spills immediately. Additionally, ensure you dispose of any leftover paints properly. To keep your art studio safe, ensure it is clean and organized, store hazardous materials properly, use proper ventilation, avoid using open flames, and keep your studio well-lit. With these safety tips in mind, you can feel confident creating art with acrylic paints.
Related Posts:
Art Studio Organizing Tips That Save Money
Are Oil Pastels Toxic? How to Handle Them Safely
How to Preserve Paintings for the Long-Term: Expert Tips