Last Updated on
Artists have a variety of different ways they can connect with their audience and grow a more significant following.
Social media has changed the way small businesses are doing business, but social media is continuously evolving.
Years ago, artists used Facebook to showcase their artwork and build a fan base.
Today it is all about Instagram marketing for artists selling art online.
Instagram Marketing For Artists – How To Promote And Sell Art
By the end of this post, you will know…
How Instagram can help build your art business
How to have your art seen by more people on Instagram
8 Instagram marketing tips
How often you should post on Instagram
How often you should promote your artwork
The best tool for Instagram hashtags
Why Should Artists Start An Instagram Business Account
In the past, only a few artists were fortunate enough to make a living selling art in art galleries.
Today, anyone can build a website and sell merchandise.
But it takes more than creating beautiful art to sell your artwork online.
You must focus on learning how to promote and market your art online if you want to earn an income from your crafts.
Many businesses have and still, use social media to connect with their customers and build a more extensive fan base.
Unfortunately, many social media networks are changing the way businesses reach their followers.
For example, Facebook business page posts only reach about 2% of the publishers' followers.
So, if you have a thousand Facebook fans, only twenty people will see your post in their newsfeed.
The only way you can reach more people is by purchasing Facebook ads or boosting a post.
Related Post: How Many People See Your Facebook Posts?
The good news for artists is that there are platforms like Instagram and Pinterest that focus on images.
Instagram provides a way for artists to showcase artwork to people from around the world.
The amount of people you can reach on Instagram verses at a craft show is unimaginable.
So if you are interested in having more people see you are than yes, you should create an Instagram account.
I do have to mention that it will take much more than publishing a few images on Instagram to gain a large following.
You must develop a strategy that compliments your business objectives.
Related Resource: How to Write Goals You Can Achieve Workbook
How To Get Your Art Noticed On Instagram
You started an Instagram business account because you want your art to be seen by many eyes. But how do you get your art noticed on Instagram and build trust from your audience, so they want to purchase your artwork?
The first step is to know what your objectives are.
Do you want:
More people to see your art
Drive traffic to your artist website
Increase original art sales
Increase art print sales
Increase the number of people who visit you at your craft shows
Have people purchase your drawing or painting tutorials
The next step is to craft some strategies that will help you to achieve your objectives.
Many people ask me, "What is the best way to build a following on Instagram?"
My answer is always, "The one that works for you."
I wish that there was a simple answer to the question, but unfortunately, there is not.
There are many reasons why a strategy works for one person and not for another.
The only way to find out what will be the best strategy for your art business is to try many plans and see which ones produce the best results.
Unfortunately, this will be tedious work, but if you invest the time into it, you will eventually see great results.
I do have some good news for you.
There are some standard practices used by successful artists on Instagram, and I am going to cover them in this post.
But remember, you might not see the same results as other artists.
The best advice I can give you is that if something is not working, try something different.
If something is showing positive results, stick with it, and go full force with that strategy.
Below are some common Instagram marketing strategies used by some of the top-selling artists on Instagram.
Tell The Story Behind The Artwork You Are Showcasing
Instagram is a visual social media network.
That is one of the reasons, so many artists prefer Instagram over other social media platforms.
If you want to increase the chance of growing an audience on Instagram and increase your art sales, you will want to share the story behind the art you are featuring.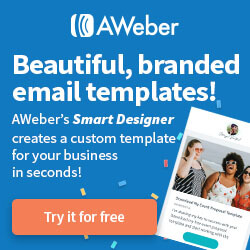 After you have uploaded your image write a few sentences that explain what inspired you to create the art and what message you are trying to get across.
Your goal is to connect the viewer with your art. If you can do that you will gain a loyal art collector.
Share Your Story
Like I mentioned above, your goal is to connect your audience with your artwork.
One way to do this is by letting people get to know you.
Even though Instagram is a visual platform, it is still a social media network.
Instagram is not a selling platform. Your artist website is a selling platform.
So be social on Instagram and let people know who you are.
Share pictures of you:
In your studio
Painting your latest project
With your pet
With your art collectors
At your craft shows
You will be pleasantly surprised when you see the results you get when you post personal images in between your artwork posts.
Behind The Scenes
This strategy is similar to the one mentioned above.
People enjoy learning how artists create their artwork.
Behind the scene post ideas:
Supplies you use
What is on your easel
Your studio
Your work area
You packaging a painting for shipping
You painting or drawing
You at a craft show
You at your favorite art gallery
You with an art collector
You with a different artist
Your pet in your studio
These are just a few ideas that will help you to connect with your following.
The more your audience get to know you, the more they will talk about you to their friends and family.
The end result is that you will gain new followers.
Giveaways
Everyone enjoys free stuff.
How many times have you purchased something you didn't need at the grocery store because they were offering a BOGO (buy one get one free) special?
It might not be in your best interest to give away one of your paintings, but offering a signed print is a great way to get more engagement on your Instagram account.
Study how other artists are offering giveaways and see what strategy will work best for your objectives.
Call-To-Action
It is difficult to generate sales on Instagram because they do not allow you to include links in your comment section.
But that does not mean you can not promote events you are active in.
Promote every event you are going to be at.
Include the name of the event, date, and time.
You can also change the URL in your bio to a new painting you are promoting on your website.
This might seem like an inconvenience, but if you land a sale, it will be well worth the couple of minutes it took for you to change the URL.
Including a call-to-action to your Instagram posts will help you to increase the chance of landing a new sale.
Share Testimonials
One way you can earn your followers trust is by sharing testimonials.
Testimonials can help significantly with the conversion rate of visitors to your business website to customers. This is because they add legitimacy to your website and make people more willing to buy from you. (Source: DigitalDonut)
Encourage your followers to purchase your artwork with testimonials.
Engage With Your Followers
Instagram is a social media platform.
Engaging with your followers will inspire them to comment on your future posts.
Replying to your followers on Instagram shows that you care about your customers, that your business is up to date with social media and lets your customers and potential customers know that you are there for them. (Source: EA)
High-Quality Images
High-quality images of your art are essential for selling art online, but this does not mean that you have to hire a professional photographer to take behind the scenes photos of your studio or you at craft shows.
Images Should Represent Your Brand
You tell a story on Instagram with the pictures you publish.
All of the images you share should represent your brand and you as an artist.
Personal images are for your Facebook personal feed.
Brand imagery is the result of all the visuals that represent your brand's identity. The images that make up your brand imagery can appear in a variety of forms, from billboards to Instagram, websites to print ads. These images are more than simple visuals—they convey an emotion in the viewer (known as "brand feelings."). This often occurs on an intangible level, building trust and confidence over time and repeated exposure. (Source: 99 Designs)
How Often Should You Post On Instagram
Building brand awareness is accomplished by having your art seen by people on a regular basis.
Why do you follow some artists on social media?
Do you follow artists because of one painting you saw, or was it multiple posts?
Many people follow artists after they have seen multiple posts by them.
So what is the magic Instagram formula?
According to CoSchedule, you should be posting 1-2 times a day.
The first post should be between 8:00 am – 9:00 am, and the second post should be at 2:00 am.
You can read more by visiting How Often To Post On Social Media? (Proven Research From 14 Studies)
Does this mean that you will receive a million followers on Instagram if you publish a post at 8:00 am and 2:00 am every day?
If you do that is great, but I would find it unrealistic.
I have found that being consistent works better than any studies I have come across.
See what works best for you and stick with it for the long term.
The only advice I would like to recommend is to try to post every day. You want people to see you every time they visit Instagram.
For more information on scheduling Instagram posts visit –
Schedule Instagram Posts: The Definitive Guide
How Often Should You Promote Your Artwork
Like I have said earlier, Instagram is a social media network.
You will have better results if you use it as a social media platform.
Don't try to sell a product with every post. If you do, people will start to scroll past your posts.
Use the 80/20 rule.
80% of your posts should be entertaining, educational, and help to solve a problem. The other 20% is for promoting art or a product you are trying to sell.
Letting people get to know you without being too pushy is how to sell your art on Instagram.
When your followers are in the mind frame of purchasing art, they will go to you first because you built a relationship with them.
Best Hashtags For Selling Art
Instagram is similar to Twitter when it comes to the importance of hashtags.
Hashtags make it easy for your target audience to discover your posts.
How do you know what the best hashtags to use for your posts are?
Tailwind's Hashtag Finder has made it easy for you to pick the best hashtags for your Instagram posts.
Don't waste your time guessing what might work.
Tailwind will provide you with the best choices so you can multiply your Instagram reach.
Conclusion:
Now that you know how to grow an art Instagram account, it is time to take action.
Start with the Instagram art marketing tips outlined above and discover which ones work best for your art business.
Popular Art Marketing And Sales Tutorials
Are you ready to take your art business to the next level?
Investing in marketing courses and tutorials will maximize your profit and speed up the growth of your business.
Below are some of the most popular art marketing courses that will grow your online art business:
Most Popular – How to Make a Living Selling What You Make by Megan Auman
Most Popular – Build a Successful Creative Blog by April Bowles-Olin
How to Build a Business While Learning Your Craft by Megan Auman
Pinterest Marketing for Makers & Designers by Megan Auman
28 Day Blogging Challenge for Visual Artists
Are you ready to start building an online presence?
Available on Amazon or Download your copy today.
The Productive Artist How to Live Your Dreams
The right mindset and time management skills are essential for any business. These topics are often not talked about but are key elements for your success. You will learn how to have a winning mindset and time management skills necessary for operating a successful art business.
Available at Amazon or Download your copy today.
Get More Done in Less Time The Part-time Artist
Proven strategies that will help you to get more work done in less time so you can sell more art and earn more money.
Available at Amazon or Download your copy today.
Did you enjoy this article? Don't forget to sign up for my free weekly newsletter.
You can also join me on:
Learn how to start, grow, and monetize your online art business.
The Complete Blogger Template Toolkit 
OVER 450+ Templates You Need to Quickly Create Stunning, Jump-Off-The-Screen Image to Grow Your Blog-- Without Having to Learn Design!