Last Updated on
Are you showcasing and promoting your art on Instagram?
Are you finding it difficult to drive traffic to your artist website and land a sale?
If you are you might want to consider launching an Instagram flash sale.
Instagram Flash Sale Tips For Artists
What is a flash sale?
A flash sale is a sale of a product at a greatly reduced price for a short period of time.
For example, 50% off for only two days.
Or 75% off while supplies last.
A flash sale might work well for you if you are trying to sell an original painting that has not sold for a couple of years or a large discount on prints of your artwork to drive new traffic to your website.
What Are The Benefits Of Having A Flash Sale
According to Grainne Shaughnessy The benefits of a flash sale are:
Increase the awareness of your product
Learn who your target audience is
Great for driving visitors to your site
You can read more by visiting The Pros And Cons Of Flash Sales
There are many advantages of having a flash sale but if you are not careful you could find yourself losing a lot of your profits.
The objective of a flash sale it to increase awareness of your products and increase traffic to your site, not have your customers wait for sales because you are launching too many sales.
Set A Goal
Know what your objectives are before you launch a flash sale on Instagram.
Would you like more traffic to your artist website?
Would you like to showcase a new product?
Are you looking to increase your art print sales?
Are you trying to build brand awareness?
The only way you will be successful in launching a flash sale is by knowing exactly what you want to achieve.
Once you have a clear vision of what you want you will be able to develop a marketing strategy that will target your objectives.
Develop A Plan
The next step is to develop an Instagram marketing plan.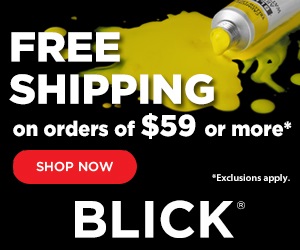 Decide on:
How long the sale will last
What item or items will be on sale
What will the discount be
How much money are you looking to generate or how many products are you hoping to sell
When will you be posting your flash sale on Instagram
How many times a day are you going to be showcasing your flash sale
How many posts you will be publishing
Now that you have all of the details written down it is time to prepare for the launch.
Offer A Deep Discount
Flash sales differ from regular sales because they usually offer a large discount for a short period of time.
Offering a large discount might not be appropriate on your original paintings or drawings unless you have been sitting on them for some time and you just want to unload them.
Maybe offering a flash sale on prints or merchandise might be best if you are trying to drive more traffic to your site.
The choice you make will be determined by your objectives for your sale.
Every sale will be different and will be determined by your goals for the sale.
Write Posts In Advance
You will find it easier to run a successful flash sale if you have everything done prior to the launch.
Decide how many posts you will be posting on Instagram and create them before you start the sale.
Use different images and text to promote your sale just make sure that they compliment your goals.
Keep detailed notes of how each image and text performed for the sale. This information will be valuable for the next flash sale you promote.
Create A Posting Schedule
Do some research and find out what time your audience is on Instagram.
To view your Instagram's Insights, go to your business profile and tap Insights.
This is where you can learn more about specific posts, stories, and promotions.
When you have more than 100 followers you can learn more about who's following you.
The information you gather will help you to develop a posting schedule.
The next step is to create a scheduling calendar and organize all of the posts by date and time they will be published.
Keep the calendar by your computer so you see it every day. This will help you to remember what you will be posting for each day.
Keep detailed notes of your posting schedule for the next flash sale you launch.
Use Hashtags
Do some research and find out what hashtags work best for your artwork.
I like to use the best performing hashtags on all of my posts with a couple of different hashtags to try to reach new people.
The important thing to remember is that you want the hashtags to represent your post.
If you struggle with hashtags you might want to try Tailwinds HashTag Finder.
Tailwind will help you to multiply your reach with the best hashtags for every post.
Make It Easy To Order
Selling on Instagram is a little more difficult than most social media networks because you can not include clickable links on your posts.
The only clickable link is located on your bio page.
But it is possible to make it easy for your Instagram followers to purchase your art with the help from Instagram shoppable tools.
These tools will allow your followers to explore and purchase your art with just a few easy clicks.
Below are some shopping tools you can look into:
Each tool provides different features and varies in prices. Take a look at all of them to see if they will be a perfect fit for you.
Learn What Works Best For You
Now that you know how to run a flash sale it is time to take action.
Do not expect your first flash sale to be a success. In most cases, they perform very poorly.
Instead of being discouraged think of it as a learning experience.
You are going to learn:
What type of images work best
What type of text produces the best engagement
What the best hashtags to use to reach your audience
Best days to post on Instagram
Best times to post on Instagram
How to make it easy for your audience to make a purchase
Was the timeframe of your sale long enough
Was the discount large enough to inspire people to purchase
Invest In Your Art Business
Selling art is a business.
Have you ever heard the saying, "You have to spend money to make money."
Investing in quality art supplies, a camera, and marketing courses will help you to separate yourself from all of the other artists selling art online.
If you are a big fan of Instagram you might want to consider taking some Instagram marketing courses.
Below are 3 popular Instagram online video courses available today.
Hype Your Brand on Instagram by Sue B. Zimmerman
Create an Instagram Paid Ad Strategy by Morgan Sutton
Growing Your Audience on Instagram by Pei Ketron
Conclusion:
There are many benefits for holding a flash sale but a flash sale is not a guaranteed way to make money.
You will be able to develop a better flash sale strategy after you have a launched a few to see what works best for your unique audience.
The most important thing I want to highlight is the importance of taking good notes on your strategies.
Keep track of what you did and how it performed. Soon you will be an expert at developing successful flash sales.
Popular Art Marketing And Sales Tutorials
Are you ready to take your art business to the next level?
Investing in marketing courses and tutorials will maximize your profit and speed up the growth of your business.
Below are some of the most popular art marketing courses that will grow your online art business:
Most Popular – How to Make a Living Selling What You Make by Megan Auman
Most Popular – Build a Successful Creative Blog by April Bowles-Olin
How to Build a Business While Learning Your Craft by Megan Auman
Pinterest Marketing for Makers & Designers by Megan Auman
28 Day Blogging Challenge for Visual Artists
Are you ready to start building an online presence?
Available on Amazon or Download your copy today.
The Productive Artist How to Live Your Dreams
The right mindset and time management skills are essential for any business. These topics are often not talked about but are key elements for your success. You will learn how to have a winning mindset and time management skills necessary for operating a successful art business.
Available at Amazon or Download your copy today.
Get More Done in Less Time The Part-time Artist
Proven strategies that will help you to get more work done in less time so you can sell more art and earn more money.
Available at Amazon or Download your copy today.
Did you enjoy this article? Don't forget to sign up for my free weekly newsletter.
You can also join me on:
Learn how to start, grow and monetize your online art business.
The Complete Blogger Template Toolkit 
OVER 450+ Templates You Need to Quickly Create Stunning, Jump-Off-The-Screen Image to Grow Your Blog-- Without Having to Learn Design!