Pencil drawing is a great way to find inspiration and express creativity regardless of age. Below are some inspiring pencil drawing ideas that will surely spark the artist in you, irrespective of how experienced or inexperienced you may be or how old you are. Drawing is an excellent hobby for all ages.

Disclaimer: This post may contain affiliate links. If you make a purchase by clicking on an affiliate link, Nevue Fine Art Marketing may earn an affiliate commission at no additional cost to you. Affiliate relationships include, but are not limited to, Bluehost, Tailwind, Skimlinks, SareASale and StudioPress. To learn more visit Affiliate Link Disclosure Policy
Drawing Benefits For Kids
Drawing to Develop Fine Motor Skills
One of the benefits of drawing for kids is that it helps to develop their fine motor skills. Fine motor skills are the ability to control small muscles in the hands and fingers and are necessary for tasks such as writing and tying shoes.
Enhances Creativity
Another benefit of drawing for kids is that it can help to enhance their creativity. When children draw, they use their imaginations to create something new, which can help to foster their creativity. Drawing can also help boost problem-solving skills and divergent thinking, which are important for creativity.
Improves Concentration and Focus
Drawing can also help to improve concentration and focus in kids. To produce a good drawing, children must pay attention to detail and stay focused. This concentration and focus can then carry over into other areas of their lives, such as schoolwork or sports.
Teaches Kids About Shape, Form, and Color
Children who draw also learn about shape, form, and color. They learn about different shapes by observing the objects around them and then replicating those shapes on paper. They also learn about form by paying attention to the three-dimensional aspects of objects, such as height, width, and depth. And they learn about color by experimenting with different mediums and observing how colors interact.
Related Post – Simple and Fun Drawing Ideas for Children
Boosts Self-Esteem and Confidence
Another benefit of drawing for kids is that it can help to boost their self-esteem and confidence. When children complete a drawing, they are proud of it. It can give them a sense of accomplishment and pride. This pride can lead to increased self-esteem and confidence, which is essential for success in all areas of life.
Drawing Benefits For Adults
Reduces Stress
Drawing can be a form of mindfulness that helps focus on the present moment and let go of thoughts that cause anxiety or stress. Mindfulness is effective in reducing stress and improving overall well-being.
Improves Memory
Drawing can also help to improve memory. When you draw, you use both sides of your brain – the left for logical thinking and the right for creative thinking. This helps exercise both sides of the brain, improving memory function.
Aids in Relaxation
In addition to reducing stress, drawing can also aid in relaxation. The act of drawing can be therapeutic and calming, which can help to relax both the body and mind. This can lead to improved sleep and overall better health.
Supplies Needed For Pencil Drawings
Regarding pencil art, the materials you need are relatively simple – a pencil, an eraser, and paper. These supplies are inexpensive, and you can find good deals at Walmart. For those who want to take their drawings to the next level, other supplies can be used, such as charcoal, pastels, watercolors, markers, or colored pencils. You would be better off purchasing higher-quality art supplies at art stores like Micheals or Blicks.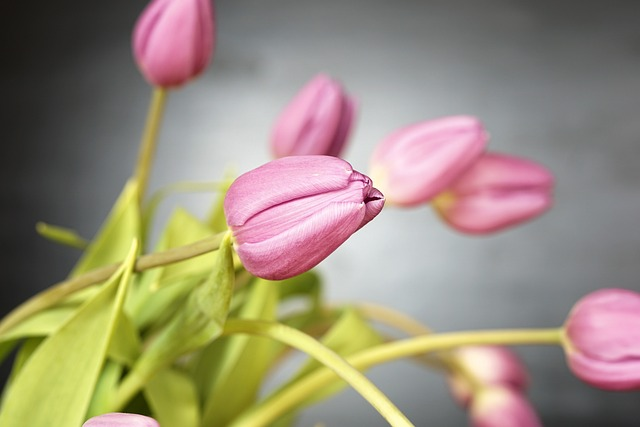 Easy Drawing Ideas
If you are new to drawing, here are some fun ideas.
Line Drawing
Line drawing is a simple and fun way to start with pencil art. All you need is a pencil, paper, and your imagination. Start by using colored pencil and making basic lines on the paper, and then build upon those lines until you have created something unique.
Basic Shapes
Another easy way to get started is by drawing basic shapes. Start with circles, squares, and triangles, and then practice shading in the shapes to create a 3D effect. As you become more comfortable with pencil art, you can add detail and texture to add details to your drawings.
Still-Life Drawing
Still-life drawing is essential to artistic practice and can be incredibly rewarding. It involves drawing or painting, from direct observation, a collection of everyday objects in a fixed arrangement. The subject matter can range from everyday items such as bowls, bottles, and books. This art form forces the artist to truly observe their subjects in minute detail and study techniques such as light and shade, texture, and color. Although still-life drawing requires great patience, artists can express themselves creatively while honing their observation skills through careful analysis. Ultimately it is an enjoyable challenge that allows for artistic freedom and personal growth.
Draw Flowers
When people are just learning how to draw, it is essential to choose a few different types of flowers that will help encourage and challenge the artist at any level. Tulips are a great choice as they have simple lines and tiny details, making them ideal for introducing beginning artists to drawing while providing enough complexity to build their skills. Daisies are another excellent option as they can be drawn abstractly, allowing room for more intricate details without the need for precision accuracy. More complex floral drawings like roses or lilies can be attempted as your drawing techniques improve improves.
Drawing Clouds
Drawing clouds for beginners is a great way to become familiar with different kinds of shapes and textures. It can be a great practice in creating form and adding depth and interest to your work without employing hard lines or utilizing extremes in value. Not only will drawing or painting clouds help sharpen your creative skills, but it's also relaxing and satisfying. You'll find that creating realistic-looking clouds, or stylizing them to fit the mood or overall look of the piece, is a fun challenge that provides plenty of opportunities for experimenting with depth and light.
Drawing Perspective
Perspective drawing is a great way to improve your skills and learn more about light, depth, and space. It involves accurately depicting the relative size and position of objects in the area on a two-dimensional surface. In other words, it creates an illusion of three dimensions on paper with lines, shapes, and tones. Learning perspective can be intimidating, but it is essential for anyone looking to become a better artist.
Start with basic shapes and forms before adding more complex elements like buildings and landscapes. Taking the time to practice perspective drawing will help create a strong foundation in your artistic skills that can be used in all types of drawings.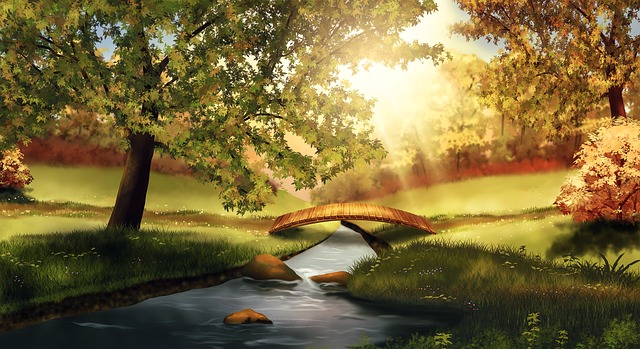 More Complex Drawing Ideas
After you have improved your drawing skills with the drawing ideas above, you will look for new ideas to challenge yourself. Here are some new ideas that you can try
Complex Landscapes
There are endless possibilities to explore when drawing landscapes. You can include mountains, forests, and rivers, which are great for developing shading and blending techniques. Start with simple shapes and add multiple shades and layers to add depth to your drawing.
Draw Animals
Drawing animals is a complex art form that requires close observation of the animal's anatomy, facial features, and behavior. Focusing on the details of a fur coat or feathers, for example, can be immensely rewarding and help to create more hyperrealistic drawings. It would be best to use a reference photo to create realistic art. You can use the grid method and proportional dividers to ensure the proportions are correct.
There are so many different animals to choose from, which makes this a great challenge for any artist.
Abstract Drawings
Abstract drawings can be highly versatile and a great way to express creativity. You don't have to stick to realistic images; instead, you can explore shapes, lines, and colors imaginatively. Abstract art explores the boundaries of form and composition, so you can draw whatever comes to your mind. Because abstract art focuses on shapes and color, you will want to use a colored pencil or other mixed media for your abstract art.
Portrait Drawing
One great way to jumpstart your creativity is to draw a self-portrait. This can be a traditional portrait, or you can get creative and experiment with different mediums and styles. For example, you could try a caricature portrait or an abstract portrait. The possibilities are endless! Not only is this a great way to get your creative juices flowing, but it's also a great way to practice your skills.
Draw from Nature
Exploring nature is an outstanding source of inspiration for your drawings. Spend some time outdoors and take in the beauty around you. Once you've found something that catches your eye, recreate it with a pencil on paper. This is a great way to improve your observation and drawing skills. It's also an excellent opportunity to experiment with different techniques, such as shading and cross-hatching. If you want some drawing inspiration, walk outside and observe the natural world around you.
Basic Techniques To Learn
The Importance of Line
One of the most important things that an artist must learn is how to use lines. A line can be used to create a variety of effects, and it is an essential tool for artists. A line can be used to create texture, shading, and depth. It can also be used to create movement and rhythm.
The Different Types of Lines
There are many different types of lines that an artist can use. The type of line used will depend on the effect the artist is trying to achieve. The four main types of lines are horizontal, vertical, diagonal, and curved.
Shading
Shading is another essential technique that artists must learn. Shading creates the illusion of three-dimensional objects on a two-dimensional surface. There are many ways to shade, including hatching, cross-hatching, stippling, and blending. It is possible to create depth with a basic shape by using just a few shading techniques.
Texture
The texture is another essential element that artists must learn to control. Texture refers to the way that an object feels when it is touched. It can also refer to the way that an object looks when it is viewed from a distance. Artists can create texture using various techniques, including brushstrokes, impasto, and collage.
Perspective
Perspective is an essential tool that artists use to create the illusion of three-dimensional space on a two-dimensional surface. Perspective can be used to make objects appear larger or smaller than they are. It can also make things appear closer or farther away than they are. There are two types of perspective: linear perspective and atmospheric perspective.
Composition
Composition is the arrangement of elements in a work of art. Artists need to learn how to compose their own style of work in a way that is pleasing to the eye. There are many different ways to organize a work of art, and there are no hard and fast rules about what works best. However, artists can follow general guidelines, such as the rule of thirds and the golden ratio.
Color Theory
Color theory is the study of color and its effects on human perception. Artists must learn about color theory to effectively use color in their work. Color theory covers topics such as color harmony, color mixing, and the psychological effects of color.
Conclusion:
Whether you want to practice your own drawing and create more realistic drawings or just looking for fun drawing ideas to relax, the drawing ideas above will provide plenty of opportunities to explore different techniques. Pencil drawing can be a great way to express your creativity and improve your skills. Start with these inspiring pencil drawing ideas, and you will improve daily as you challenge yourself by exploring new concepts and mediums. So don't hesitate. Pick up a pencil today and start creating.
FAQ's
How can I learn how to draw with pencils?
To learn how to draw with pencils, practice basic techniques such as line drawing, shading, texture creation, and perspective. Once you become more comfortable with these basics, explore more complex topics such as composition and color theory. Don't forget to practice regularly! As clichéd as it may sound, practice really does make perfect.
What is the best type of paper for pencil drawing?
The best type of paper for pencil drawing is acid-free, archival-quality paper. This type of paper will allow you to create fine details and deep shadows without sacrificing your artwork's longevity. Additionally, some art supplies stores offer pre-stretched canvas designed explicitly for graphite drawings which can be a great alternative to traditional paper.
Are there any specific pencils or tools I should use when drawing with pencils?
Yes! The right tools can make all the difference in your work. A good set of artist-grade graphite pencils will provide more control than standard wooden pencils, allowing you to create subtle shading. Additionally, blending tools like tortillions and stumps can achieve smooth transitions between tones. There are also specialized pencil holders that make it easier to draw long, straight lines and complex curves.
What is the best way to sharpen a pencil for drawing?
A handheld sharpener explicitly designed for graphite pencils is the best way to sharpen a pencil for drawing. This type of sharpener will give you more control over the shape of the lead and reduce breakage when sharpening your pencils. You can use an ordinary pocket knife or sandpaper if you don't have access to this type of sharpener.
Related Posts:
How to Draw Using One Point Perspective
Over 100 Ideas Of What To Draw And Sketch
Sketching Tips To Make You A Better Artist
10 Easy & Inspiring Summer Drawings Ideas for Adults
How Much Do Pencil Drawings Sell For