Would you like to have more people visit your artist blog? In this post, you will discover how to increase your art blog traffic with Simple Pinterest SEO.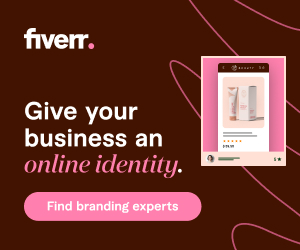 Disclaimer: This post may contain affiliate links. If you make a purchase by clicking on an affiliate link, Nevue Fine Art Marketing may earn an affiliate commission at no additional cost to you. Affiliate relationships include, but are not limited to, Bluehost, Tailwind, Skimlinks, SareASale and StudioPress. To learn more visit Affiliate Link Disclosure Policy
Original Pastel Painting bu Dave Nevue 2019
By the end of this post, you will know…
Pinterest Optimization
Pinterest SEO Strategy
Simple Pinterest SEO Tips
Pinterest Profile
Pinterest Board Titles and Descriptions
Pinterest Marketing Strategy
Increase Your Art Blog Traffic With Simple Pinterest SEO
Are you trying to find ways to increase your art blog traffic?
You started an art blog because you know that it will help you to have your website rank higher in the search results.
The higher your site ranks in search the more traffic your art blog will receive which will lead to more art sales.
The problem is that it takes time for posts to be indexed and ranked by Google.
When your website does rank on the first page of the search results you will see a large increase in traffic which will help you to land more sales but in the meantime, you will have to promote your blog posts so you can start to build a loyal following.
Driving traffic to your blog is easy with Pinterest but you will have to learn some simple Pinterest SEO techniques.
Pinterest Optimization
You will have to set up a Pinterest Business Account if you would like to use Pinterest for business marketing. The good news is that a Pinterest Business account is free and will only take a few minutes to get started.
My art blog's traffic increased by over 300% in just a couple of months after I created my business account, and so can yours.
To learn how to set up your Pinterest business account visit Create a Pinterest Business Account Step by Step
Pinterest SEO Strategy
A good Pinterest SEO strategy starts with understanding keywords.
If you are new to online marketing you might be wondering what keywords are.
People use Pinterest search to discover the content they are interested in.

The words that are typed into Pinterest's search bar are known as keywords.

The keywords help Pinterest to recommend the best content to the visitor.
Moz defines keywords as:
"Keywords are ideas and topics that define what your content is about. In terms of SEO, they're the words and phrases that searchers enter into search engines, also called "search queries." If you boil everything on your page — all the images, video, copy, etc. — down to a simple words and phrases, those are your primary keywords."
You can learn more by visiting What are Keywords?
Keywords are what drives traffic to your art blog, art website, Pinterest pins, and YouTube videos.
To make things simple, the words that you type in search bars are keywords.
The keywords tell the search engines what type of content you are interested in and the search engines will suggest the best content available that supports those keywords.
What keywords should you be focusing on?
Your main goal is to attract people who will be interested in purchasing your artwork.
The words that best describe your art, artistic style and brand will be the main keywords you will want to be ranking for.
For example, if you paint horses, any words that describe the horses you paint and your technique will be the keywords you will want to be using.
After you have a list of keywords, type them into Pinterest's search bar to see what keywords are suggested. The suggestions are the keywords that people are using on Pinterest.
Use the keywords you have discovered that best describe your art in your pin titles and descriptions.
The keywords you use will help you to attract your target audience and increase your SEO which will lead to an increase in your blog traffic.
Simple Pinterest SEO Tips
Optimizing your Pinterest Business Account will be easier than you think.
As long as you focus on some key areas to incorporate your target keywords you will be able to have your pins seen by an extensive group of people.
Here are some simple Pinterest SEO tips to optimize your pins for search.
Pinterest Profile
Now that you have your business account you will want to take a few minutes to optimize your Pinterest profile.
Your username should be the same or similar to your website so you can start building online brand awareness.
The profile description should tell your readers what type of content you will be pinning. Be as descriptive as you can and include keywords that will attract your target audience.
The last thing you will want to do for your profile page is to include a link back to your art website.
Pinterest Board Titles And Descriptions
Describing what your pins are about will help you to boost blog traffic.
If you want to get more blog traffic you have to tell the search engines (including Pinterest) what your content is about.
Do not just assume that Google and Pinterest know what you are writing about. They don't.
It is your job to explain to them the main focus of your blog posts and pins so they can rank your content accordingly.
You can do this by adding keywords to the board titles and descriptions.
The keywords you are using should always describe the content you are delivering. Not doing so will create a bad reader's experience and they will never return back to your site.
Always deliver what you promise.
I have been experimenting with longer and shorter descriptions.
I have found that using a longer description works best for my audience.
Experiment with both to see how your audience reacts.
Pinterest Marketing Strategy
Becoming successful marketing online takes a lot of learning, patience and hard work.
Here are some of my favorite Pinterest Marketing courses too help you build a successful Pinterest Business account.
How to Advertise on Pinterest: Social Media Training with Pinterest
Pinterest Marketing for Makers & Designers With Megan Auman
Unlock the Power of Pinterest With Melanie Duncan
Conclusion:
Increasing the traffic to your art blog will be something you will be working on every day.
If you want to speed up the growth of your blog take the 28 Day Blogging Challenge for Visual artists.
The 28 Day Blogging Challenged has helped over a thousand artists like you.
USE COUPON CODE – 28DAY to save $10 off 28 Day Blogging Challenge for Visual Artists eBook.
Popular Art Marteing Online Video Courses: