In today's digital age, social media has transformed from a mere networking platform into a powerful marketing tool that can dramatically amplify your art business. With its potential to reach a global audience, social media offers a unique opportunity for artists to engage with potential buyers, build a solid fan base, and ultimately sell more art.
However, success won't come from simply posting images of your work online; it requires a well-planned social media engagement strategy that will boost social media engagement.
In the following sections, we will explore five effective ways to boost your social media engagement, helping your art reach your target audience online and potentially increasing sales.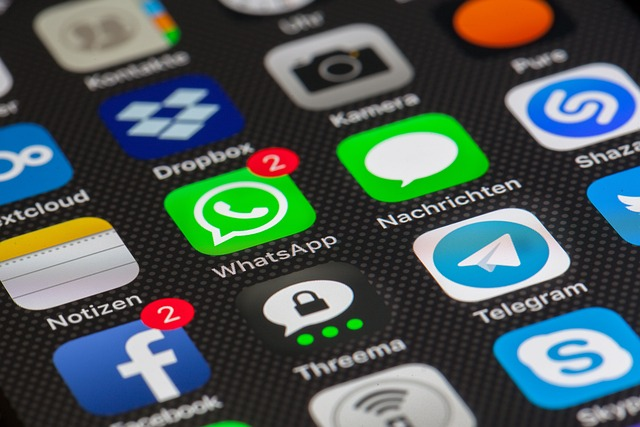 Disclaimer: This post may contain affiliate links. If you make a purchase by clicking on an affiliate link, Nevue Fine Art Marketing may earn an affiliate commission at no additional cost to you. Affiliate relationships include, but are not limited to, Bluehost, Tailwind, Skimlinks, SareASale and StudioPress. To learn more visit Affiliate Link Disclosure Policy
Why Is Social Media Engagement Important For Artists?
Social media engagement is crucial for artists for several reasons:
Building a Fanbase: Social media platforms allow artists to connect directly with their audience, build a loyal fanbase, and increase visibility.
Promotion and Marketing: Artists can use social media to promote their work, upcoming events, or releases. It's a cost-effective way to reach a global audience.
Direct Sales: Many artists sell their work directly through social media platforms. High engagement can lead to increased sales.
Feedback and Interaction: Artists can interact with their audience, get feedback on their work, and engage in meaningful conversations. This can help them improve their work and understand their audience better.
Networking: Social media allows artists to connect with other artists, industry professionals, and potential collaborators. Related post – 9 Networking For Artists Strategies
Personal Branding: Artists can use social media to build their personal brand and establish their unique identity in the art world. Related post – Instagram Profile – Art Branding Tips To Build A Large Following
Opportunities: High social media engagement can lead to opportunities like collaborations, sponsorships, and exhibitions.
How can artists use social media to sell more art?
Artists can use social media to sell more art by implementing the following strategies:
Social media is not just about selling; it's also about building relationships and an online presence. Through effective use of these social media channels, artists can reach a larger audience, enhance their reputation, build customer relationships, and sell more art.
5 Ways To Boost Your Social Media Engagement And Sell More Art
1. Create high-quality content that is relevant to your audience
Creating high-quality and relevant content is a vital first step to boosting your social media engagement as an artist. This means producing and sharing visually appealing content that resonates with your audience and aligns with your artistic style and values. By doing this, you can attract and retain more followers here, encourage interaction, build a strong online presence, and ultimately drive more art sales. Let's dive into more detail on how to achieve this.
What kind of content do your followers want to see?
Knowing your audience is crucial for creating relevant content. As an artist, you can start by analyzing your existing followers and understanding their demographics, interests, and behaviors. This will help you tailor your content to their preferences and attract potential buyers with similar characteristics.
You can also ask for feedback from your followers through surveys or polls to understand what they want to see more of on your social media. This can help you craft content that resonates with them and encourages more engagement afterward.
How to create high-quality content
Creating high-quality content is not just about producing visually appealing images or videos. It's also about storytelling, authenticity, and conveying emotions through your art. Here are some tips for creating engaging and high-quality content:
Showcase Your Process: Sharing behind-the-scenes looks at your process can be compelling content. This gives an insight into how your artwork is made and tells a story that can engage your audience.
Use High-Resolution Images and Videos: Always ensure your photos and videos are of high quality. This is essential in showcasing the true essence of your artwork and capturing your audience's attention. Related post – Why Professional Quality Images Are A Must For Art Websites
Leverage the Power of Captions: Don't underestimate the power of a well-crafted caption. Use them to provide context, share your inspiration, tell a story, or initiate a conversation.
Embrace Authenticity: Be genuine in your posts. Authenticity can help you connect with your audience on a deeper level and build a strong and loyal following.
Engage with Your Audience: Make your social media a two-way conversation. Respond to comments, ask for feedback, and show appreciation for your follower's engagement. This can build a sense of community and encourage more interaction.
Use Relevant Hashtags: Hashtags can help increase the visibility of your posts. Use relevant and popular hashtags within your niche to reach a wider audience. – Related Post – 5 Reasons Why Your Instagram Hashtags Are Not Working
Post Consistently: Regular posting can keep your audience engaged and looking forward to your content. Develop a posting schedule and try to stick to it.
Experiment with Different Content Formats: Diversify your content by experimenting with different formats, such as videos, carousels, stories, or live sessions. This can keep your content fresh and exciting for your audience.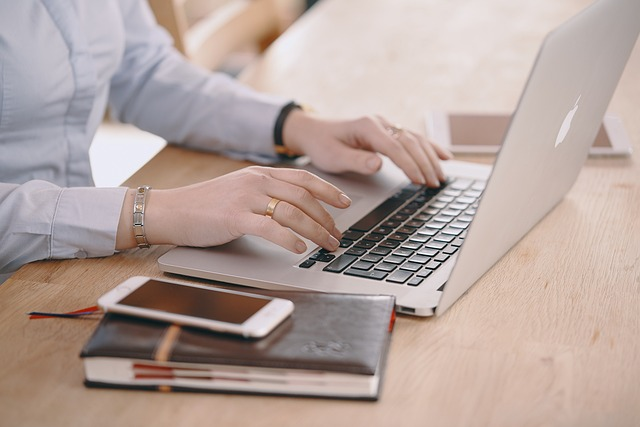 Be Consistent And Post Regularly
Consistency is key when it comes to social media engagement. An active presence ensures that your audience always has something new and exciting to look forward to, thereby keeping their interest piqued. Regular posting not only helps maintain visibility but it also provides opportunities for frequent interaction with your followers. This section will delve into the importance of consistency and regular posting for artists seeking to enhance their social media engagement and art sales.
How often should you post on social media?
The frequency of your social media posts may vary depending on the specific platform and your audience's preferences. However, a general guideline for artists is to aim for at least one daily post on platforms like Instagram or Facebook.
For Twitter, due to its fast-paced nature, you might consider posting multiple times a day. Monitoring your engagement levels and adjusting your posting frequency based on what works best for your art and audience is essential. Remember, the key is consistency and maintaining a regular presence, but avoid overposting as it might lead to audience fatigue. Tools like these social media post schedulers can help manage and plan your posts effectively.
What times of day should you post?
The best times to post on every social media platform can vary widely depending on the platform and your specific audience. However, some general trends can be observed.
On Instagram, for instance, the peak engagement times are often in the morning (around 9 am) when people start their day, and in the evening (around 8 pm) when they are winding down.
On the other hand, Facebook users tend to be most active around midday and in the late afternoon, roughly between 12 pm and 4 pm.
Twitter, being fast-paced, sees consistent engagement throughout the day, but a slight peak can be observed during the commute times.
LinkedIn has higher engagement as a professional network during working hours, especially early morning and late afternoon.
These are general guidelines, and it's essential to use your social media analytics to understand when your specific audience is most active.
Remember, consistency is critical, and it's essential to keep testing different times to find what works best for you.
How can you create a content calendar to help you stay consistent?
Creating a social media content calendar can help you plan, organize, and schedule your posts effectively. Here's a step-by-step guide on how to create one:
Identify Your Goals: First, establish your goals with your posts. This could be increasing engagement, boosting sales, growing your following, or enhancing brand awareness. Your content should align with these goals. Related post – Art Goals For Beginners – Setting And Achieving Them
Know Your Platforms: Understand the dynamics of each social media platform you use. Each platform has unique characteristics and caters to different types of content.
Determine Content Types: Decide what types of content you'll share. This could be photos, videos, stories, BTS shots, teasers, or blog posts. Mix it up to keep things interesting for your audience.
Choose Themes: Establishing themes can help make your content cohesive and engaging. Themes could be based on the type of art you create, the colors you use, or even the message you want to convey.
Sketch Out a Monthly Calendar: You may choose to use a digital tool or a physical calendar. Dedicate a specific date and time for each post. Be sure to consider your audience's most active times.
Fill in The Calendar: Start adding your planned content to the calendar. Include specifics like the post's topic, type, and any captions or hashtags you plan to use.
Schedule Your Posts: Use social media scheduling tools to automate the posting process. This can save you time and ensure consistency.
Monitor and Adjust: Keep track of your post's performance and engagement levels. Use this data to adjust your content and posting strategy as needed.
Remember, a content calendar is not set in stone. It should be flexible and adaptable to changes based on your audience's own engagement metrics and feedback.
3. Interact With Your Audience
Engaging with your audience is a critical aspect of social media management that should never be overlooked, especially for artists looking to boost social media engagement, establish their brand, and boost their art sales. Interaction builds relationships, fosters trust, and creates a sense of community around your work. It allows you to understand your audience better, receive direct feedback, and show appreciation for their support. This section will explore the importance and strategies of interacting with your audience on social media platforms.
Respond to comments and questions
Responding to comments and questions on social media is crucial for several reasons. Firstly, it shows that you value your audience's opinions, fostering a stronger connection between you and your followers. Secondly, it helps you gain insights into your audience's preferences and could provide invaluable feedback for your content or art. Thirdly, it can help build community around your brand, creating a loyal and engaged fan base. Additionally, active interactions can boost your visibility on the platform due to how social media algorithms work, thus increasing the potential for attracting new followers. Remember, each comment or question, whether praise or critique, is an opportunity to engage in a meaningful conversation and deepen your relationship with your audience.
Run contests and giveaways
Running contests and giveaways effectively increases engagement with your existing followers and attracts new ones. They provide an exciting incentive for your audience to interact with your content — usually by liking, commenting, sharing, or tagging friends, all of which can significantly amplify your reach. Moreover, contests and giveaways can also foster a sense of community and anticipation around your brand as people come together and participate for a standard reward. Additionally, they can provide valuable insights into your audience's preferences based on the popularity of the prizes on offer. Remember to run these activities fairly and transparently and ensure that the rules, prizes, and timelines are clear to everyone. This can help build trust and goodwill among your followers, enhancing your brand's reputation in the long run.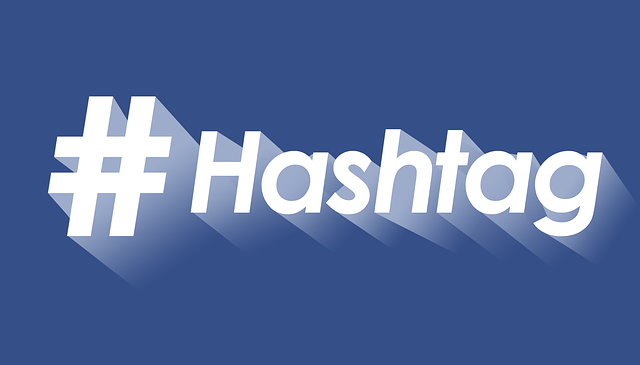 4. Use relevant hashtags
Hashtags play a vital role in enhancing the visibility of your social media posts. They act as keywords, helping users locate content relevant to their interests, and can significantly broaden your content's reach beyond your immediate followers. Using relevant and effective hashtags is, therefore a powerful strategy for artists looking for ways to increase and amplify their reach, grow their audience, and boost engagement on social media. This section will explore the importance and strategies for using hashtags in social media posts.
What are hashtags?
Hashtags are a type of metadata tag used on social media platforms that allows users to apply dynamic, user-generated tagging that allows others to find messages with a specific theme or content easily. They are created by placing the pound sign (#) in front of a word or unspaced phrase, either in the main text of a message or at the end. When clicked on, hashtags will display all other posts marked with that keyword, facilitating a search for relevant content. They serve as a powerful tool for social media optimization, enabling content discovery and helping to drive brand recognition and increase social media engagement further.
How can you use hashtags to reach a wider audience?
Hashtags can immensely help in reaching a wider audience in several ways. First, they categorize your content, making it discoverable by users who are interested in specific themes. For instance, if you are an artist specializing in watercolor painting and you use hashtag like #WatercolorArt, your posts can be discovered by users searching for this specific type of art. Secondly, trending hashtags can catapult your content to a broader audience. Joining trending conversations relevant to your brand by using popular hashtags can result in higher visibility. Also, branded hashtags can help enhance brand recognition and consolidate your online community, giving your followers a space to share user-generated content. Additionally, location-based hashtags can help you target a specific geographical audience, which is crucial if your artwork appeals to a cultural or regional sensibility. Remember, using relevant, targeted hashtags in your posts can effectively broaden your reach, attracting more viewers, likes, comments, shares, and followers.
Tips for using hashtags effectively
Use Relevant Hashtags: Always choose hashtags that are relevant to your content. Irrelevant hashtags can mislead your audience, lowering engagement rates and damaging your reputation.
Avoid Overloading: While using many hashtags to reach a wider audience is tempting, overloading your posts with hashtags can make them look spammy. Stick to a reasonable number of hashtags per post.
Research Hashtags: Before using a hashtag, research it to understand its popularity, relevance, and associations. This can help you avoid using inappropriate or ineffective hashtags.
Utilize Trending Hashtags: If a trending hashtag is relevant to your content, use it. This can significantly increase the visibility of your posts.
Create Brand-Specific Hashtags: Develop unique hashtags for your brand or specific campaigns. This can enhance brand recognition and provide a platform for user-generated content.
Consider the Social Media Platform: Different platforms have different best practices for using hashtags. Familiarize yourself with each platform's guidelines and adjust your hashtag strategy accordingly.
Monitor Your Hashtag Performance: Regularly check the performance of your hashtags to understand which are effective and which are not. This can inform future hashtag strategies and help improve your social media engagement.
5. Promote Your Social Media Accounts
Promoting your social media accounts is integral to your online presence strategy. It's not enough to merely create accounts on various platforms; you must effectively publicize them to maximize your reach and draw the attention of potential followers. By successfully promoting your profiles, you can multiply the benefits of your social media efforts, increase your audience size, and enhance engagement. The following sections will explore various tactics to promote your social media accounts effectively.
Add social media icons to your website and blog
One of the easiest ways to promote your social media accounts is by adding icons or widgets linking to them on your website and blog. These clickable icons are direct links to your social media pages and profiles, encouraging visitors to follow you on these platforms. Consider placing these icons prominently on your homepage, sidebar, or footer for maximum visibility.
Include links to your social media accounts in your email signature
Your email signature is another great opportunity to promote your social media accounts. Including links to your profiles in your email signature can introduce new followers to your brand and encourage existing ones to engage with you on multiple platforms.
Leverage cross-promotion
Cross-promotion is a powerful tool for promoting your social media accounts. It involves promoting one of your social media profiles on another platform encouraging followers to follow you on another. For example, you can share your Instagram handle on your Facebook page and vice versa. This not only helps in increasing your audience size but also encourages cross-platform engagement.
Collaborate with other artists or brands
Collaborating with other artists or brands is an effective way to promote your social media accounts. Partnering with others in your niche or a related field can expose your brand to their audience, potentially increasing your reach and followers. Consider guest posting on other blogs or platforms, participating in joint campaigns or giveaways, or simply shouting out each other's social media accounts.
Conclusion
In conclusion, effectively leveraging social media as an artist is a multi-dimensional process involving strategic and thoughtful use of hashtags and proactive promotion of your social media accounts. By employing relevant and specific hashtags, you can increase your content's discoverability and broaden your reach. Furthermore, using various tactics to promote your social media accounts, whether through website integration, email signatures, cross-promotion, or collaborations with other artists, can considerably enhance your online presence and increase your engagement. Navigating the social media landscape as an artist might seem daunting at first. Still, with the right strategies, it can be a rewarding endeavor that effectively showcases your artwork and builds a committed following. Remember, digital success is a journey, not a destination. Keep refining your strategies based on your evolving goals and audience feedback; you'll be well-equipped to make the most of your online presence.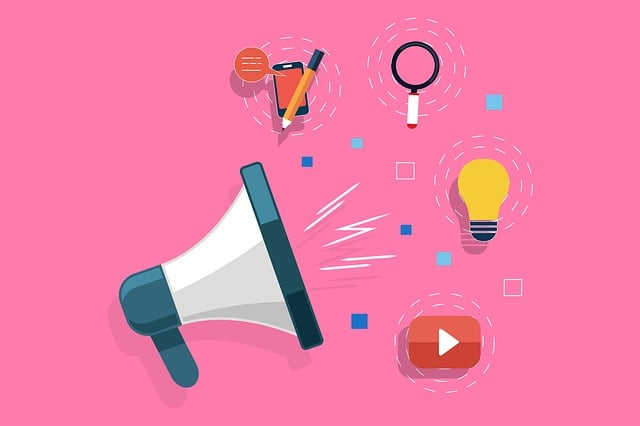 Additional Social Media Resources
List of social media platforms for artists
Instagram: With its visually-driven format, Instagram is an ideal platform for artists to showcase their work. It allows users to share images and videos and offers features like Stories and IGTV for more dynamic content.
Pinterest: Pinterest is another visual platform where artists can display their work. Users can create boards to organize their work by themes or projects, and the platform's search and discovery features can help artists connect with potential followers.
Behance: Behance is a platform designed for creatives to showcase their portfolios. Artists can upload projects, interact with other creatives, and get discovered by potential clients or employers.
DeviantArt: DeviantArt is one of the largest online communities for artists and art enthusiasts. Users can share their work, follow their favorite artists, and participate in community discussions and challenges.
Etsy: Although it's an online marketplace, Etsy is a valuable platform for artists selling handmade products. Artisans can create their own shops, connect with customers, and sell their work directly.
Facebook: Facebook allows artists to create dedicated pages for their art, where they can share updates, photos of their work, and events. With its vast user base, Facebook is a good platform for reaching a wide audience.
LinkedIn: LinkedIn is not just for job seekers and professionals. Artists can use it to showcase their professional achievements, network with others in the same field, and find job opportunities.
Twitter: While it's text-focused, Twitter can still be a useful platform for artists. They can share updates, interact with fans and other artists, and participate in relevant conversations.
YouTube: YouTube can be a great platform for artists who create process-heavy work or like to teach. Artists can share videos of their work process, tutorials, or vlogs to engage with their audience.
TikTok: The newest platform on the scene, TikTok's short video format offers a unique way for artists to showcase their work and personality, and its algorithm is known for helping users discover new content.
Social media marketing tips for artists
Consistent Branding: Ensure your branding is consistent across all social media platforms. This includes your profile pictures, cover photos, and overall aesthetic. This helps in increasing your recognizability and establishing a solid brand identity.
Regular Posting: Consistency is critical, not just in branding but also in posting. Frequent posting keeps your followers engaged and your content fresh in their minds. Try to make a content calendar and stick to it.
Engage with Your Audience: Interaction with your followers is crucial. Respond to comments, engage in conversations, and show appreciation for your followers. This helps in building a loyal community around your art.
Use Hashtags Wisely: Hashtags can significantly increase your reach on platforms like Instagram and Twitter. Use relevant and popular hashtags related to your art to boost your discoverability.
Share Behind-the-Scenes Content: Sharing your process, work-in-progress shots or behind-the-scenes content adds a personal touch to your profile. It allows your audience to connect with you on a deeper level and understand the hard work that goes into creating each piece.
Run Contests or Giveaways: Running contests or giveaways is a great way to increase engagement and attract new followers. You could ask participants to share your content, tag their friends or create something of their own for a chance to win.
Use Stories Features: Platforms like Instagram and Facebook have 'stories' features that allow you to share content that disappears after 24 hours. These are a great way to share behind-the-scenes content, quick updates, or fun polls.
Promote Your Art in Different Ways: Don't just use social media to sell; use it to tell a story. Share your inspirations, your struggles, success stories, etc. This will help your audience connect with you and your art more meaningfully.
Collaborate with Other Artists: Collaboration is a powerful way to reach a wider audience. You can collaborate on a piece, do shoutouts for each other, or even host joint live sessions.
Keep Learning and Adapting: Social media platforms are constantly evolving. Stay updated with the latest trends, algorithm changes, and popular content formats to keep your social media strategy effective.
You might also be interested in:
9 Effective SEO Tips for Selling Art Online
7 Effective Website Traffic Generating Tips for Visual Artists
7 Powerful Features Every Art Blog Needs
First Steps on Content Marketing for Visual Artists