Last Updated on
Are you looking for more sales? Are you on multiple social media sites? In this post, I am going to share 5 tips that will boost your social media shares and increase art sales.
5 Tips To Boost Social Media Shares
Disclaimer: Please note that some of the links on this post are affiliate links and will be clearly marked as so. I will earn a small commission when you purchase a product or service from an affiliate link at no extra cost to you which helps with the costs of operating Nevue Fine Art Marketing. I will only recommend products I have used, found helpful to my business and are companies I trust.
How does increasing your social media shares help you to increase your art sales?
The more social media shares that you receive, the more people will see your artwork.
The more people who see your art, the better your chances of selling it will become.
It is really that simple.
If you want to sell more art you have to spend time marketing your art.
Online art marketing has never been easier thanks to social media platforms like Facebook, Instagram, Twitter.
Tools like Tailwind make it easy to build brand awareness on Pinterest and Instagram.
Tailwind is the smartest way to manage your presence across the visual web (Pinterest & Instagram) and offers a complete suite of marketing tools including Smart Scheduling, Analytics & Monitoring, Content Discovery, Promotion, Education, Tribes, Hashtag Suggestions and more. (Source: TailwingApp)
Create a Tailwind account today if you would like to maximize your Instagram and Pinterest marketing strategies.
Did you ever wonder how some artists are so successful at promoting their art business on social media?
The reason they are so successful while others struggle to get 10 followers is that:
They have a dream.
They convert their dream into a goal.
The goal is written into a plan.
The plan is put into action.
This is the blueprint for every successful person and business.
Below I am going to talk about some basic strategies that will help you to get more engagement on your social media posts. But they will only work if you know what you want to achieve, you write goals that compliment your vision, turn the goals into a plan and take action.
Social Shares Definition
Social sharing is defined as the practice of sharing content from a website on a social media site or application.
Why is social sharing important for artists selling art online?
Social sharing helps an artist to build their unique brand online.
The more shares an artist blog post or image of artwork receives, the more people will become aware of the artist.
The objective of an online art marketing strategy is to reach your target audience and make them aware of the products and services your art business has to offer. Social media sharing helps you to achieve online art marketing objectives.
How To Boost Social Media Shares
1. Professional images – People love looking at pictures while they are on their favorite social media sites.
Why? Because it is effortless. They do not have to think. They can just enjoy what they are seeing.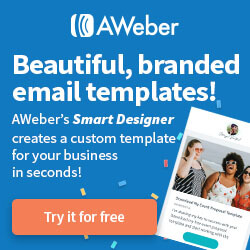 The images make them laugh, inspired, motivated, and touch their heart in more ways than words can.
As an artist, you have an upper hand over most people sharing images on social media sites.
You already have beautiful art that you can share with the world.
How to increase the social shares of your artwork?
Only post professional images of your art.
The images you share reflect the quality of your art and your brand.
If you are not proud of an image you have do not post it. You will see better results photographing your art over.
Your objective is to generate more shares, increase art sales and increase the value of your brand. Spend some time learning how to take professional photographs of your artwork. The success of your art business depends on it.
Related Posts:
Why Professional Quality Images are a Must for Art Websites
Helpful Tips for Photographing Your Artwork That Work
2. Make It Easy To Share Your Blog Posts – If you would like people to share your blog posts, you will need to make it easy for them to do so. People do not think, "I would like to share this post with my friends" after they have finished reading it. You need to plant the seed. You need to have social sharing buttons available for them at the end of the post.
If a person likes your post, they will have read the entire article.
At the end of the article, you should have the share links available for them to share on their favorite social media sites. If they have enjoyed what you have to say and they see the links, they will click.
Do not expect them to scroll all the way back to the top of the page to share your post. It will not happen.
You need to strategically place social share buttons on your art blog.
There are hundreds of social share plugins available for WordPress with a variety of customizable options.
I have tried many and have found Social Warfare to be the best.
They have more to offer than just social sharing. The one thing that I like about their social sharing links is that it is on the side of the post and follows as the page scrolls down.
No matter where the reader is, the share buttons are available.
Related Posts:
How to Install Social Warfare on WordPress Art Blogs
How to Hide Pinterest Images in Blog Posts with Social Warfare
My traffic increased by over 300% in three months after I installed Social Warfare.
Here are a few posts I have written that have thousands of social shares thanks to Social Warfare:
Art That Sells – What Artists Need to Know
How to Write an Artist Statement That Sells Art
How to Price Art – Ultimate Art Pricing Guide
15 Places to Sell Art Online and Make Money
3. Titles – You will not have anyone share your blog posts if no one is reading them. If your title does not grab their attention, they will not take the time to read the article.
How many times have you flipped through your favorite art magazine skimming through the titles? If there is a title that grabs you, you will continue to read. The other articles will never see the light of day.
You should take some quality time writing your title. To be honest, it is the most important part of your post.
Related Post: How To Write Great Titles That Generate Blog Traffic
4. Post For Your Audience –If you want more social media shares, you will need to provide content that the people would like to share. People on different social media sites share different types of content.
Facebook is more of a family group. People like to share content that affects them emotionally. You will see posts that have been shared to consist of humor, inspiration, motivation, and family related topics.
Twitter is more for real-time news. People like to share what is hot at the moment.
Pinterest has a large female base that loves to share crafting tutorials and décor.
You can see that if you share the same type of content on all social media sites, you will be missing out.
You will need to be a little creative for each social media sites that you are on.
Study each site and find out what works best for your audience.
5. Be Consistent –Most important, be consistent with the quality of your content. Strive always to write your best just like you do with your artwork. Try to make every post that you write better than the previous one. The harder that you work on your content the more social media shares you will receive. Why? Because you are producing content that people are interested in.
Conclusion:
More social media shares will create more art sales. You will need to work hard to win over your readers. When you do, they will reward you be sharing your content. Your artwork will be seen around the world.
5 Tips To Boost Social Media Shares Overview:
Social Shares Definition
How To Boost Social Media Shares
Professional Images
Make It Easy To Share Your Blog Posts
Titles
Post For Your Audience
Be Consistent
You might also be interested in:
Did you enjoy this article? Don't forget to sign up for my free weekly newsletter.
You can also join me on:
Learn how to start, grow and monetize your online art business.
The Complete Blogger Template Toolkit 
OVER 450+ Templates You Need to Quickly Create Stunning, Jump-Off-The-Screen Image to Grow Your Blog-- Without Having to Learn Design!