Are you looking for different ideas to sell on Etsy? Thousands of creative people like you are selling handmade products on Etsy.com.
If you have a creative mind and enjoy creating handmade products, Etsy is the place to sell your products. But before you go and invest in crafting materials, it is a good idea to research what products are selling well on Etsy and what are the Most Profitable Crafts To Sell.
The objective is to create popular products on the Etsy marketplace so you can build a successful Etsy store. This way, your hard work won't go unnoticed, and you will quickly recoup your investment and make a profit.
This post will be looking at twenty-two best-selling items you can make and sell on your Etsy store and selling online marketing strategies for small businesses to help you with the selling process to make good money doing what you love to do.
Disclaimer: This post may contain affiliate links. If you make a purchase by clicking on an affiliate link, Nevue Fine Art Marketing may earn an affiliate commission at no additional cost to you. Affiliate relationships include, but are not limited to, Bluehost, Tailwind, Skimlinks, SareASale and StudioPress. To learn more visit Affiliate Link Disclosure Policy
Sell On Etsy Tips
As an artist, selling your work can be a difficult task. Many options are available, and it can be hard to know where to start.
One option that is becoming increasingly popular is selling on Etsy. The Etsy platform is an online marketplace specializing in handmade and vintage items. If you have ever considered selling your work on Etsy, here are some tips to get you started.
First, take some time to research the site and familiarize yourself with how it works. Etsy has a lot of great resources for sellers, so make use of them.
Next, take some time to take beautiful photos of your work. Good photography is essential for selling on Etsy, as potential buyers cannot see the work in person before making a purchase. Ensure that your photos are well-lit and clearly show the details of your work.
Finally, write clear and concise descriptions of your items. Be sure to include all the relevant information potential buyers need before purchasing.
By following these tips, you will be well to success as an Etsy seller.
Related Post – 10 Surprising Strategies To Boost Etsy Sales
Ideas For Things To Sell On Etsy
Here is a list of some popular handmade items to sell on your Etsy store to increase your online sales.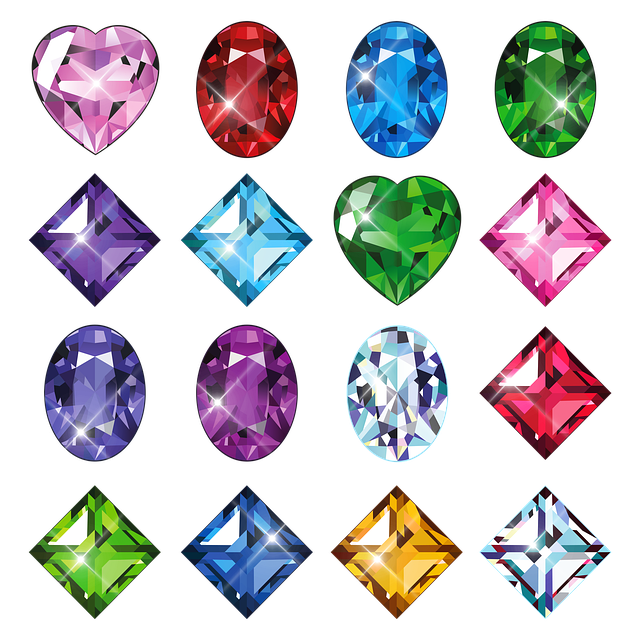 Handmade Jewellery
Jewelry is one of the best-selling products on Etsy. Many handmade jewelry variations are worth selling, from bracelets to necklaces, from earrings to rings. Numerous people visit Etsy to shop for unique gifts for their family and friends. If you enjoy making jewelry, this is a fantastic option to consider.
This is an excellent place to start if you like to make jewelry and wonder what to sell on Etsy.
How To Be Successful Selling Jewelry On Etsy
First, it's essential to have a consistent style and aesthetic. This will help you attract and retain customers.
Second, your jewelry should be well-made and of high quality. This means using solid metals and proper finishing techniques.
Third, pricing is essential. You want to be competitive but don't want to undervalue your work.
Lastly, it's essential to provide good customer service. This includes responding to questions quickly and shipping orders promptly.
By following these tips, you'll be on your way to selling handmade jewelry successfully on Etsy.
For more information on making jewelry, visit 10 Beginner Jewelry Making Tips.
After creating beautiful jewelry, learning about selling items online is essential. Start by studying how other Etsy sellers are promoting their jewelry. See what works for them and research their return policies, product descriptions, and shipping policies.
Jewelry Making Kits
Some Etsy sellers sell jewelry kits on their site, including all materials needed to make lovely handcrafted items. Offering custom kits will enable a new Etsy buyer and help you generate more income.
Hair Accessories
If you're a crafter or artist looking to sell accessories on Etsy, you'll want to consider what items are most popular with buyers. Headbands, hair clips, and bows are always in demand, but other types of hair accessories can be popular depending on the season or current trends.
For example, floral crowns are very popular during the spring and summer, while sparkly headbands and hairpins are often seen during the holiday season. If you're unsure what type of products to make, research on Etsy's site can give you some ideas of what's selling well. You can also look at Instagram and Pinterest for inspiration and trends.
Regarding materials, buyers on Etsy tend to prefer natural fibers like wool, cotton, and linen over synthetic options. And when it comes to color, neutral shades like black, white, and brown are always safe bets. But ultimately, the most important thing is to create something you're proud of and believe others will love.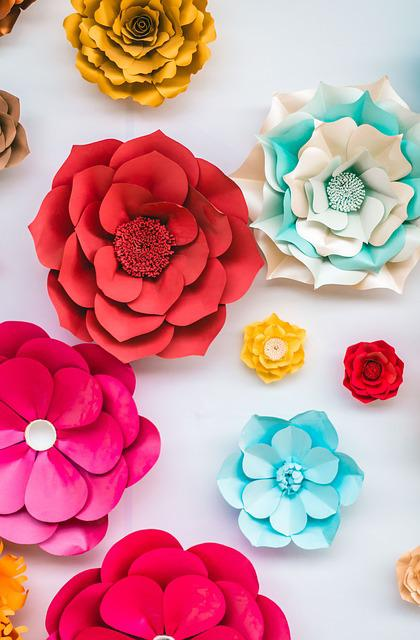 Party Decorations
People love to celebrate. People want their special day to be extra special and unique, whether it is a birthday, graduation, wedding, or another special event. If you enjoy creating decorations for party events, this could be your product to sell on Etsy.
Do you have a Cricut Maker? If you do, making unique event decorations has never been easier.
One of the best things about the Cricut is that you have endless possibilities. You can easily create whatever your mind imagines.
Here are some party decorating ideas to get you started, 10 Ways You Can Use Your Cricut Maker To Make Party Supplies.
A great way to sell more party decorations is to offer customized products. With a Cricut machine, you can create beautiful decorations for every event in just a few minutes.
Research what other sellers offer before deciding what type of decorations to sell.
When looking for an Etsy shop owner who sells handcrafted party décor, it's critical to locate a trustworthy and talented seller so you can learn from their success.
An excellent place to start is by reading the seller's reviews. Look for sellers with many positive reviews and who are responsive to customer feedback.
Take a look at how they are photographing their items for sale.
Read the description of the items carefully. Pay attention to the materials used, the size of the products, and any other important information.
Then think of how you can implement their strategies in your own Etsy store while offering something different to have a unique selling point that will separate you from all other sellers.
Popular Pary Decorations
Here are some popular decorations sellers are making money on Etsy.
Baby Items
One popular baby item is a handmade blanket. Parents love handmade baby blankets because they're unique and can be personalized with the child's name or initials.
Another popular item is a hand-painted onesie. These are perfect for newborns and make great gifts for baby showers.
Other popular items include bibs, burp cloths, mittens, hats, and baby accessories. Custom baby items always sell on Etsy.
If you like making baby clothing, personalized clothing for infants and toddlers tends to sell on Etsy. Be creative with your designs and offer personalized clothing, like different colors or adding names to the shirt.
Offering personalized clothing will help you reach a broad audience so you can start making money from your crafts.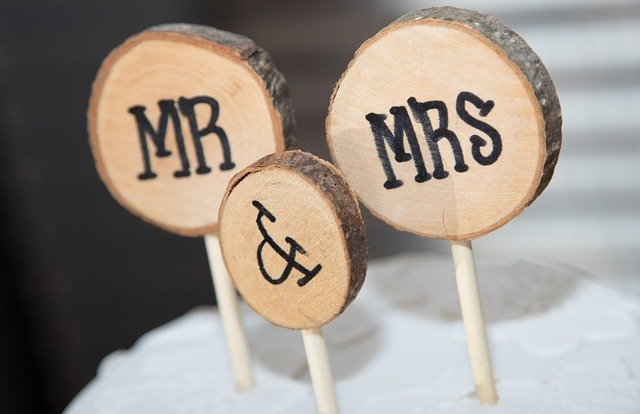 Cake Toppers
Toppers are becoming more and more popular. They add a personal touch to a wedding cake and can be made to match the theme or style of the wedding.
There are many different ways to make toppers, from simple to elaborate.
You could build a successful small business customizing toppers for birthday cakes, wedding cakes, and other special events.
Wedding Items
Wedding favors are a great way to show your guests how much you appreciate their support on your big day. Many couples choose to give out unique, handcrafted wedding favors.
Related Post – Tips For Making Your Own Wedding Crafts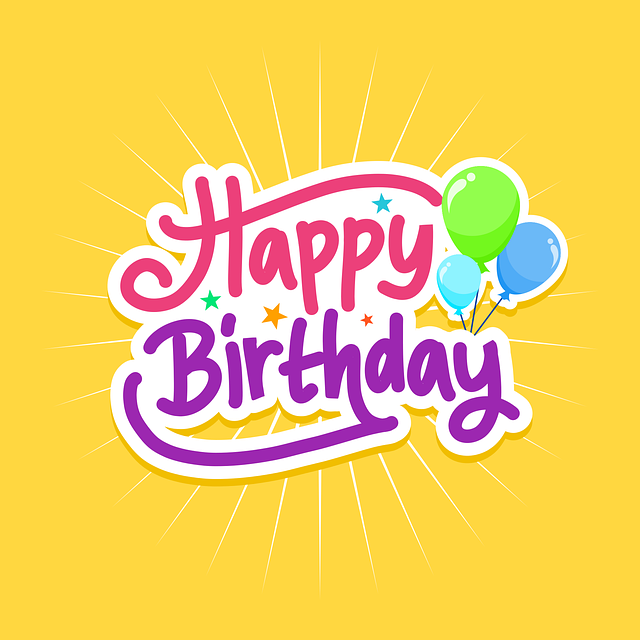 Birthday Decorations
Birthday decorations are always a hit on Etsy. You can find anything from banners and balloons to personalized plates and cups.
Offering customizable birthday decorations on Etsy will give you a leg up on the competition.
Wine Charms
Wine charms are a fun and easy way to dress up any wine glass. They also make great gifts for wine lovers.
There are many ways to make wine charms, from simple beads to elaborate charms. The important thing is to make sure the charms are big enough to fit on a wine glass easily.
Christmas Decorations
There are unlimited Christmas decorations you can make and sell on Etsy. There's something for everyone, from stockings and tree skirts to ornaments and garlands.
One of the best things about selling Christmas decorations on Etsy is that you can start early and get a jump on the competition.
Start by thinking about what type of decorations you want to sell on Etsy. Then, research what other sellers are offering. Look for unique and stylish items that will stand out from the rest.
Graduation Decorations
Personalized graduation decorations are always a big hit. Graduating seniors love to see their names on banners, yard signs, and even graduation announcements.
Other popular graduation decorations include class year tassels, diploma frames, and thank you cards.
Get creative with your graduation decoration ideas, and research what other Etsy sellers offer to get an idea of what's popular.
You can build a successful print shop on Etsy by offering one-of-a-kind customized signs and banners.
Party Supplies
Plates, napkins, cups, and bundles of party supplies significantly increase your average order value.
For example, you could sell a party pack containing plates, napkins, and cups. Or, you could sell a baby shower bundle with invitations, decorations, and games. Selling bundles on your Etsy store will increase your chances of making a sale and boost your bottom line. Bundling items together will also lower your listing fee.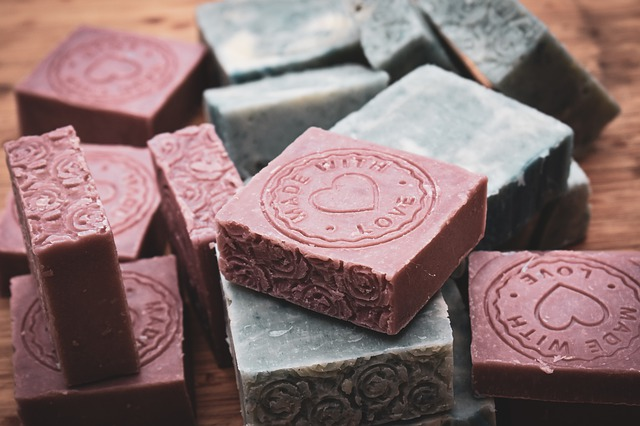 Handmade Soap
If you are looking for things to sell, there is a growing demand for handmade soap and many ways to make it. You can find recipes online or in books.
The critical thing to remember when making soap is to use high-quality ingredients. This will ensure your soap lasts longer and is more moisturizing.
There are many different ways to package soap, from simple to rustic. The most important thing is to make sure the packaging is moisture-resistant.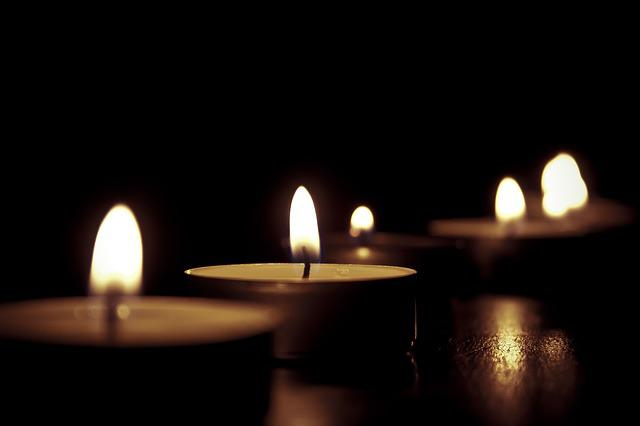 Sell Candles
Candles are always popular, and there are many ways to make them. You can find recipes online or in books.
When making candles, it's essential to use high-quality wax. This will ensure your candles last longer and burn evenly.
There are many different ways to package candles, from simple to elaborate. The most important thing is to make sure the packaging is moisture-resistant.
Digital Artwork And Printables
Digital downloads and print-on-demand products are all the rage right now. There are many possibilities for selling printables and digital artwork, from phone covers and laptop skins to mugs and t-shirts.
Selling digital art on merchandise is easy with a print-on-demand service like Printful. Printful allows you to integrate their print-on-demand platform with Etsy, so all you have to do is create a design, and Printful will do the rest.
For more information, visit How To Sell Art Prints On Etsy With Printful.
When most people think of digital products, they probably think of ebooks, online courses, and software. But the truth is, there are all sorts of digital products that people are searching for on Etsy.
For example, templates, fonts, and graphics can all be digital products are items Etsy stores are selling. And since they can be easily downloaded and used on various devices, they're also very convenient, and there are no shipping costs.
So if you are looking for ways to increase your Etsy sales, selling digital art and prints might be something to consider for your Etsy shop.
Related Post – Where To Print Prints From Etsy
Vinyl Mugs
Coffee mugs are one of the most popular items sold on Etsy. They can be used for tea, coffee, hot chocolate, etc. What makes them even better is that they are eco-friendly.
With Printful, you can sell mugs with your artwork on them or create vinyl mugs with a Cricut Maker.
To see how easy it is, visit Make Your Mug With Vinyl And A Cricut Explore Air.
When it comes to selling handmade mugs, Etsy is one of the best platforms on the online marketplace. It has a large audience of potential buyers but offers many tools and resources to help you get started.
One of the biggest benefits of opening an Etsy shop is the exposure it can give your business. With millions of active buyers, Etsy provides a great opportunity to reach a wide audience and build your customer base. Additionally, Etsy makes it easy to manage your inventory, process orders, and handle shipping. Overall, selling on Etsy is a great way to get your handmade mugs in front of a large audience and build up your business.
Related Post – How To Price Vinyl Crafts
Wooden Toys
Do you enjoy making wooden toys?
These handmade items have been around for centuries and are classic toy that never goes out of style. Children love wooden toys, as do parents too.
Handmade toys are one of the top sellers during the holiday season.
For some inspiration, check out 30 DIY Rustic Wooden Toys Kids Will Love.
Pet Toys and Supplies
There are so many pets in this world. No wonder pet supplies are one of the best sellers on Etsy. Every day customers are searching for pet products online.
If you have pets, selling pet accessories could be right for you. There are endless possibilities when it comes to creating products for pets. Some best-selling items are dog scarves, dog sweaters, and custom dog bowls with the Cricut Maker.
For directions on making a custom dog bowl, visit Cricut Vinyl Hydration and Dog Bowl.
Wedding Supplies
People are searching for unique ways to celebrate their special day. One of the most popular items in wedding supplies is cake toppers made from vinyl or wood.
You can make money with your Cricut Maker by selling personalized toppers, custom wedding favors, gifts, personalized invitation cards, wedding party favors, etc.
To see how easy it is to make a cake topper read DIY Cake Topper Tutorial With Cricut.
Stickers
Stickers are another top-selling item on Etsy. There are many different styles of stickers to create and sell on Etsy. One could be right for you. Stickers can be used as labels, planners, scrapbooking, and more.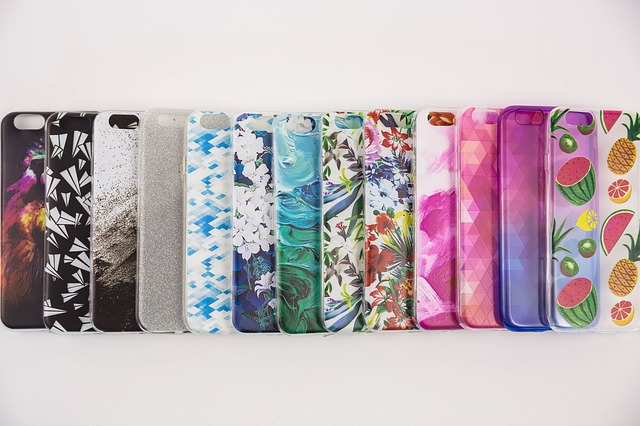 Phone Cases
Phone cases are so popular on Etsy. Another great way to increase your art sales is to offer your art prints on phone cases.
If you do not have a Cricut Maker, other ways are to sell phone cases with your art prints. For example, Printful has made it possible for anyone to sell custom phone cases with their artwork on them. Selling merchandise with your artwork on them is one of the easiest things to start selling. You create the design, and when a person makes a purchase, Printful will fulfill and ship the product directly to the buyer.
Related Post – How To print Your Artwork On Products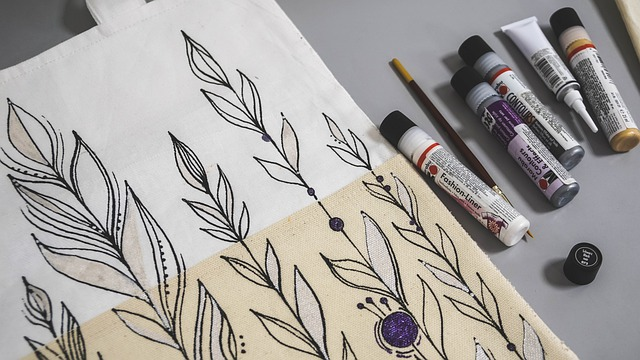 Tote Bags
Tote bags are some of the most popular items on Etsy.
You can sell custom tote bags with your artwork or create vinyl designs for tote bags. Printful makes it easy to sell your art prints on high-quality tote bags everyone will love.
Craft Supplies
Selling craft supplies and craft kits is one of the best things to sell on Etsy because thousands of crafters sell on Etsy and are looking for supplies to buy.
People are always looking for craft kits for their kids or crafting businesses.
How Much Does Selling On Etsy Cost?
You can start an Etsy store at no cost. Your list of products and transactions will be charged per sale. The price of listing each item for four months on Etsy is $0/20 (US) per item. Once the four months have passed, your listings can be renewed for a further 20 cents. Etsy charges a 6% transaction fee on sales.
Promote Your Etsy Business
When selling on Etsy, you need to give your products the visibility they deserve if you hope to sell items on this platform. Social media is a great way to get started when marketing your new Etsy products or business.
Regularly promote your Etsy store and products through social media platforms like Facebook, Instagram, Pinterest, Twitter, etc.
New sellers think that if they post a significant item on their online store, it will sell immediately. Unfortunately, it doesn't work that way. You must spend time promoting your Etsy business and products to earn extra money. You can not expect to sell anything if people do not know you have an Esty business.
Related Post – How Clickable Facebook Cover Photo Generates Traffic
Answer Etsy Customers Questions Promptly
Any Etsy artist will tell you that good customer service is essential to the success of their business. In a world with countless choices for online shopping, buyers want to know that they can count on the person they're buying from.
Part of providing good customer service is being prompt in answering any questions a buyer may have. If you take too long to answer a question, the buyer may move on to someone who can give them the information they need.
Additionally, timely communication is essential to ensure the buyer is happy with the final product if you're selling a custom item.
By answering questions promptly, you're letting potential buyers know that you're attentive and responsive, two qualities that are essential in any good business owner.
Search Engine Optimization
As an Etsy shop owner, it's important to make sure your items are easy for buyers to find. After all, no matter how amazing your products are, they won't sell if customers can't find them.
That's where search engine optimization comes in. Using the right keywords and phrases can ensure that your items appear in search results, making them more visible to buyers.
In addition, optimizing your listings can help improve your position in search results, making it even more likely that customers will find your products. Ultimately, taking the time to optimize your Etsy shop with Etsy SEO can mean the difference between success and failure.
How To Find Keywords For Etsy
As a seller, keywords are essential for helping potential customers find your shop and products. But how do you know which keywords to use? Here are a few tips to get you started:
First, take a look at your product descriptions. What words or phrases would someone use in an Etsy search to discover your product? Make a list of these keywords and add them to your tags.
Next, consider using keyword research tools like Google AdWords Keyword Planner and Etsy Rank to find popular keywords related to your products. These tools can help you identify relevant terms that you may not have thought of.
Finally, don't forget to include common misspellings of your keywords, plurals, and singular forms. This will help ensure that your products come up in search results even if someone doesn't spell the keywords perfectly.
By following these tips, you can ensure that your products are easy to find by potential customers searching for them on Etsy.
Focus On Your Target Audience
Don't forget to focus on your target audience. Etsy is a great place to sell unique handmade goods, vintage items, home decor, and wall art. But to become a successful seller, you must stay focused on your niche. Marketing to Etsy shoppers searching for your unique products is easier and more profitable than marketing to everyone on Etsy.
For example, if you are selling custom wedding invites, make sure everyone knows that you specialize in custom wedding invites by including them in your bio.
It is also important to use keywords in your titles and description so your target audience can discover your products.
For example, using the keywords " custom wedding" in your products will help drive people to search for custom wedding decor.
If you are selling custom children's toys, make sure everyone knows that you specialize in creating them by including them in your bio, using the keywords " custom toys" in your products, etc.
Detailed Descriptions
It is essential to write detailed product descriptions. This will help your buyers see the value in your products and encourage them to purchase.
Create a story behind your products with compelling copy that engages potential buyers. Make sure you answer all their questions before they even think of asking.
Include keywords throughout the description to make it easier for people to discover your products on the search results.
Shipping
Since Etsy is an online marketplace, shipping is an important consideration for buyers and sellers.
For buyers, free shipping and very low shipping costs can decide between two similar items.
For sellers, offering free shipping can help attract more buyers and boost sales.
However, free shipping is not always possible or practical, especially for sellers just starting or selling bulky or heavy items. In such cases, it is important to be upfront about shipping fees so that buyers are not surprised or disappointed after making a purchase. Ultimately, whether or not to offer free shipping on Etsy depends on the individual seller and what they are comfortable with.
Just keep in mind that the shipping cost can affect the sales of a new Etsy shop.
How To Offer Free Shipping Without Losing Profits
As an Etsy seller, one of the questions you may have is how to offer free shipping without eating into your profits. Fortunately, there are a few different ways you can do this.
One way is to build the cost of shipping into the price of your items. You can still offer free shipping to your customers, but you won't be losing money on each sale.
Another option is to offer free shipping on orders over a certain amount. This can incentivize customers to spend more to get free shipping and help you make up for the cost of shipping on smaller orders.
Research Successful Shops
It is always good to learn from the success of others. Study products that sell well by visiting top Etsy sellers. Take note of how these successful sellers promote their products, what descriptions they use, and the type of photos they upload.
Then apply all you have learned to your own Etsy shop and add your personal touch to see better results.
A successful Etsy business starts with researching the competition.
How To Discover Best Selling Items On Etsy
How can you find what handmade crafts sell well on Etsy?
You can use a few different tools to see the hottest trends on Etsy.
Search Etsy Best Sellers
Some free Etsy resources are available, like searching for Etsy best sellers. A list of the top-selling items will appear for you to view.
Sales Samurai is a fantastic Etsy keyword research tool. This tool will give you all of the top Etsy keywords by category. You can also get more specific with your searches to find exactly what you want. Membership starts at $9.99/month.
eRank is an Etsy seller community and tool. This will help you discover what products are trending on Etsy by giving you the top-selling categories, tags, and niches.
Just take a few minutes weekly to discover new creative ideas to sell.
More DIY Products To Sell Online
Craft supplies
Vintage items
Jewelry supplies
Handmade clothes
Wedding invitations
wedding gifts
Gift boxes
Personalized jewelry
These are just a few more things to sell on Etsy shops.
Final Thoughts On What To Sell On Etsy
The key to selling on Etsy is to find a market that has not been saturated. You can do this by looking for products that are not offered but should be.
For example, if you are a photographer and know photobooks would sell well on Etsy, but none are available, that is where you come in.
Make sure to find your niche or what you want to sell on Etsy before anything else. If the product doesn't align with your lifestyle and interests, it won't be easy to sell.
Once you have found a product to sell on Etsy, research the trending products and what is selling well in your chosen niche to get ideas for promoting your items or developing new ones.
Make sure you properly represent your brand and use the tools mentioned in this article to find which products are selling well on Etsy before you start.
Starting an online business and selling your products on the Etsy platform is a great option. Etsy fees are very affordable, and many people visit Etsy to shop for handmade products.
The first step in building a successful Etsy shop is to have a successful product. The good news is that handmade items sell well on Etsy because people search for unique products.
More Articles Relating To Etsy And Crafts
What Type Of Art Is Selling Best On Etsy
25 + Best Things To Sell On Etsy To Make Money
Where To Sell Handmade Crafts Locally
10 Easy Things To Make And Sell
How To Be Successful Selling Handmade Products At Craft Fairs