Are you looking for different ideas to sell on Etsy?
If you have a creative mind and enjoy creating handmade products, Etsy is the place to sell your products. But before you go and invest in crafting materials, it is a good idea to research what products are selling well on Etsy.
Before you spend time creating a product, research and then research some more before you sell it!
You want to create something that will sell when you list it on Etsy. This way, your hard work won't go unnoticed, and you will recoup your investment and make a profit with ease.
In this post, we will be looking at ten best-selling items you can make and sell on Etsy.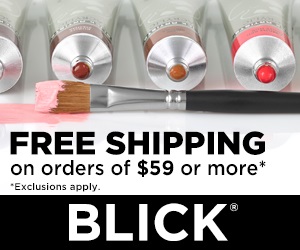 Disclaimer: This post may contain affiliate links. If you make a purchase by clicking on an affiliate link, Nevue Fine Art Marketing may earn an affiliate commission at no additional cost to you. Affiliate relationships include, but are not limited to, Bluehost, Tailwind, Skimlinks, SareASale and StudioPress. To learn more visit Affiliate Link Disclosure Policy
Etsy's Best Sellers
Handmade Jewellery
Jewelry is one of the best-selling products on Etsy. From bracelets to necklaces, from earrings to rings, there are so many variations of handmade jewelry. Many people visit Etsy to shop for unique gifts for their family and friends. If you enjoy making jewelry, this is a fantastic option to consider.
For more information on how to make jewelry, visit 10 Beginner Jewelry Making Tips.
Party Decorations
People love to celebrate. Whether it is a birthday, graduation, wedding, or another special event, people want their special day to be extra special and unique. If you enjoy creating party decorations, this could be the product for you to sell on Etsy.
Do you have a Cricut Maker? If you do, making party decorations has never been easier. One of the best things about the Cricut is that you have endless possibilities. You can easily create whatever your mind imagines.
Here are some party decorating ideas to get you started,10 Ways You Can Use Your Cricut Maker To Make Party Supplies.
A great way to sell more party decorations is to offer customized products.
Digital Artwork And Printables
Digital downloads and digital products are all the rage right now. There are many possibilities with digital artwork, from phone covers and laptop skins to mugs and t-shirts.
Selling your art on merchandise is easy with Printful. Printful allows you to integrate their print-on-demand platform with Etsy, so all you have to do is create a design, and Printful will do the rest.
For more information, visit How To Sell Art Prints On Etsy With Printful.
Vinyl Mugs
Mugs are one of the most popular items sold on Etsy. They can be used for tea, coffee, hot chocolate, and so much more. What makes them even better is that they are eco-friendly.
With Printful, you can sell mugs with your artwork on them or create vinyl mugs with a Cricut Maker.
To see how easy it is, visit Make Your Mug With Vinyl And A Cricut Explore Air.
Wooden Toys
Do you enjoy making wooden toys?
These handmade items have been around for centuries, and are a classic toy that never goes out of style. Children love wooden toys, as do parents too.
Handmade toys are one of the top sellers during the holiday season.
For some inspiration, check out 30 DIY Rustic Wooden Toys Kids Will Love.
Pet Supplies
There are so many pets in this world. It is no wonder pet supplies are one of the best sellers on Etsy. Every day potential customers are searching for pet products online,
If you have pets, selling pet supplies could be right for you. There are endless possibilities when it comes to creating products for pets. Some best-selling items are dog scarfs, dog sweaters, and custom dog bowls with the Cricut Maker.
For directions on how to make a custom dog bowl, visit Cricut Vinyl Hydration and Dog Bowl.
Wedding Supplies
People are searching for unique ways to celebrate their special day. One of the most popular items in wedding supplies is cake toppers made from vinyl or wood.
You can defiantly make money with your Cricut Maker by selling personalized cake toppers, custom wedding favors, and more.
To see how easy it is to make a cake topper read DIY Cake Topper Tutorial With Cricut.
Stickers 
Stickers are another top-selling item on Etsy. There are many different styles of stickers to create and sell on Etsy. One could be right for you. Stickers can be used as labels, planners, scrapbooking, and more.
Phone Cases
Phone cases are so popular on Etsy. Another great way to increase your art sales is to offer prints of your art on phone cases.
If you do not have a Cricut Maker, there are other ways to sell phone cases. For example, Printful has made it possible for anyone to sell custom phone cases with their artwork on them. Selling merchandise with your artwork on them is one of the easiest things to start selling. You create the design, and when a person makes a purchase, Printful will fulfill and ship the product directly to the buyer.
Tote Bags
Tote bags are some of the most popular items on Etsy.
You can sell custom tote bags with your artwork or create vinyl designs for tote bags. Printful makes it easy to sell prints of your art on high-quality tote bags everyone will love.
Promote Your Products
When selling on Etsy, you need to give your products the visibility they deserve. Social media is a great way to get started when marketing your new Etsy products or business.
Regularly promote your Etsy store and products through social media platforms like Facebook, Instagram, Pinterest, Twitter, etc.
New sellers think that if they post a great item on their online store, it will sell immediately. Unfortunately, it doesn't work that way. If you wish to earn extra money, you will have to spend time promoting your products.
Focus On Your Target Audience
Don't forget to focus on your target audience. Etsy is a great place to sell unique handmade goods, vintage items, home decor, and wall art. But in order for you to become a successful Etsy seller you have to stay focused on your niche. Marketing to Etsy shoppers searching for your unique products is easier and more profitable than marketing to everyone on Etsy.
For example, if you are selling custom wedding invites, make sure everyone knows that you specialize by including it in your bio. For example, using the keywords " custom wedding" in your products will help drive people searching for custom wedding decor.
If you are selling custom children's toys, make sure everyone knows that you specialize in them by including them in your bio, using the keywords " custom toys" in your products, etc.
Detailed Descriptions
It is essential to write detailed product descriptions. This will help your buyers see the value in your products and encourage them to purchase.
Create a story behind your products with compelling copy that engages potential buyers. Make sure you answer all their questions before they even think of asking.
Include keywords throughout the description to make it easier for people to discover your products on the search results.
Research Successful Shops
It is always good to learn from the success of others. Study products that sell well by visiting top Etsy sellers. Take note of how they promote their products, what descriptions they use, and the type of photos they upload.
Then apply all you have learned to your own Etsy shop and add your personal touch to see better results.
How To Discover Best Sellin Items On Etsy
There are a few different tools you can use to see what the hottest trends are on Etsy.
The first is to do a Google search like, "Best Selling…" or "Top Selling…"
Sales Samurai is a fantastic Etsy keyword research tool. This tool will give you all of the top Etsy keywords by category. You can also get more specific with your searches to find exactly what you are looking for. Membership starts at $9.99/month.
eRank is an Etsy seller community and tool. This will help you discover what products are trending on Etsy by giving you the top-selling categories, tags, and niches.
Final Thoughts On What To Sell On Etsy
The key to selling on Etsy is to find a market that has not been saturated. You can do this by looking for products that are not offered but should be.
For example, if you are a photographer and know photobooks would sell well on Etsy, but there are none available, that is where you come in.
Make sure to find your niche or what you want to sell on Etsy before anything else. If the product doesn't align with your lifestyle and interests, it won't be easy to sell.
Once you have found a product to sell on Etsy, research the trending products and what is selling well in your chosen niche to get ideas for promoting your items or developing new ones.
Make sure you are properly representing your brand and use the tools mentioned in this article to find which products are selling well on Etsy before you get started.
If you are starting an online business, Etsy is a great platform to get started. Etsy fees are very affordable, and many people visit Etsy to shop for handmade products.
More Articles Relating To Etsy
It can seem like a constant battle of "playing catch up" with trends to get your name out there as an artist. Many artists make art inspired by what they see others making and doing in the community. But when you have limited time and money, how do you cut through the clutter and make sure your … [Read more…]
Do you want to start selling your crafts online to people worldwide? One of the best platforms to start selling handmade items is Etsy. Etsy is a platform where people can buy and sell homemade items. It's easy to use, setting up a shop is free, and it makes it possible to reach more customers … [Read more…]
Etsy was established in 2005 as a way for people to find unique handcrafted products they could not find elsewhere. Over the past 15 plus years, thousands of creatives have built an Etsy Store to share and sell their creations online and have done very well doing so. Over the years, Etsy has … [Read more…]