Creating and selling art and crafts is a dream for many young artists. Most people do not realize that selling physical art or crafts is only a small part of the equation. There are many ways you can earn money from your skills. In this article, you will discover, how you can make money being an artist.
How You Can Make Money Being an Artist
I have been selling art online since the early 2000s. I have sold acrylic paintings, custom handpainted signs, wood burning and now I specialize in commissioned graphite drawings and I am the founder of Nevue Fine Art Marketing.
From the time I started, I have had the drive to learn everything I needed to know about selling art online. The challenge of starting something from scratch and making it work is very rewarding.
It is also a rewarding feeling helping others live their dreams.
Almost anything is now possible with the internet. You just have to be willing to take the time to learn and put in the work. You will be amazed at what you can do as long as you believe in yourself.
Times Are Changing
The changes that have happened over the past fifteen years are almost unbelievable.
In the past, we would get in the car and drive across town to buy art supplies.
Now shopping for supplies can be done on a phone.
Do you remember renting VHS movies?
Today you do not have to leave the couch to watch your favorite movies.
You can even shop for groceries online and have them delivered to your house depending on where you live.
Times have changed and are continuing to change right before our eyes.
As an artist, you have an opportunity to cash in on all the changes.
Creative Mind
Using your creative mind is how you can earn a lot of money being an artist.
Selling your art is only one way you can generate income.
Think outside of the box.
The choices that are available are endless.
You can sell prints of your work with no upfront cost to you.
You can sell your art on merchandise with no upfront costs to you.
You can offer commissioned work.
You can own an online art gallery.
You can own and monetize a blog.
You can offer group or one-on-one classes.
You can offer video tutorials.
You can write books or eBooks.
You can design websites.
You can create digital artwork for social media.
Help people market on social media sites.
These are just a few different ways you can supplement your income.
Sit down with a cup of coffee and write down some passions you have that relate to art.
Do you like to teach?
Do you like to design?
Do you like to coach people?
Do you like social media?
After you have your list, grab another cup of coffee and decide what you would like to work on first.
There are many ways to earn money that involve art.
Take Action
Spend some time during the next couple of months to learn how you can generate some revenue from the ideas you documented.
Set some goals.
Decide on what you want to accomplish with your new project.
How much money would you like to generate?
What will you need to do to make this a reality?
How long will it take to generate an income?
Set aside some time for learning. All of the information you will need to succeed is available to you, all you need to do is set aside some time to read the material.
Before you jump into something, become familiar with the laws and what will be required to get the job done.
After you have gathered the information you need, develop a marketing plan.
Write down the jobs that need to be done and what days you will be tackling those projects. You will be more productive with your time if you have a to-do list.
Next, schedule time during the week when you will be able to work on your new project.
Finally set a start date.
Now you are on your way to generating some more income from your creative side.
Conclusion:
Would you like to earn enough money to do all the things you would like to do?
Would earning some extra income help you to live easier?
Anything is possible if you believe in yourself and take action.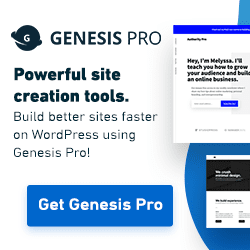 Taking advantage of your creative mind is how you can make money being an artist.
You will be happy to learn, there are many ways to supplement your income while you are waiting for your artwork to sell.
You might also be interested in:
Sell Art Online Startup Plan

Sell Art Online Resource
28 Day Blogging Challenge for Visual Artists
Are you ready to start building an online presence?
Download your copy today, or Purchase on Amazon.
The Productive Artist How to Live Your Dreams The right mindset and time management skills are essential for any business. These topics are often not talked about but are key elements for your success. You will learn how to have a winning mindset and time management skills necessary for operating a successful art business. Available at Amazon or Download today.
Did you enjoy this article? Don't forget to sign up for my free weekly newsletter.
You can also join me on:
Learn how to start, grow and monetize your online art business.