Are you looking to take your paint-pouring skills up a notch? If so, you need to try using Floetrol. This product can help you achieve the perfect paint pour every time. Keep reading for more information on how to use Floetrol and some tips for getting the best results.
To learn how much paint you need for your projects, read Acrylic Pouring Calculator.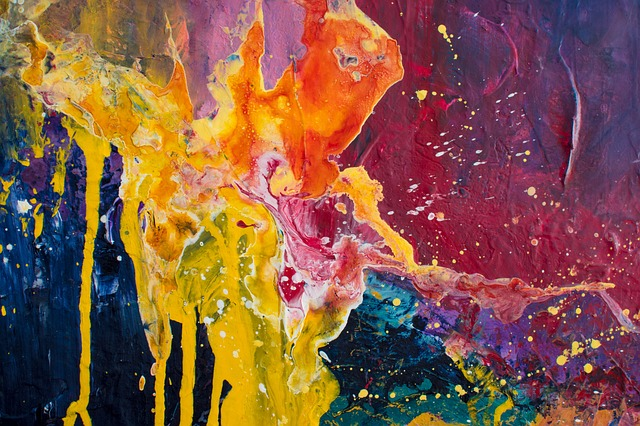 Disclaimer: This post may contain affiliate links. If you make a purchase by clicking on an affiliate link, Nevue Fine Art Marketing may earn an affiliate commission at no additional cost to you. Affiliate relationships include, but are not limited to, Bluehost, Tailwind, Skimlinks, SareASale and StudioPress. To learn more visit Affiliate Link Disclosure Policy
What Is Floetrol
Floetrol is a paint conditioner that can be added to water-based paints like acrylic paints to improve their flow and help prevent brush marks. It is primarily used when painting large surfaces, such as walls and ceilings.
Floetrol works by thinning the paint without affecting its color or coverage. This allows the paint to level out more smoothly and evenly, producing a professional-looking finish.
In addition, this pouring medium helps to extend the drying time of paint, giving you more time to work with your acrylic pour before it starts to set.
All these benefits make Floetrol an essential tool for any painter, novice, or professional.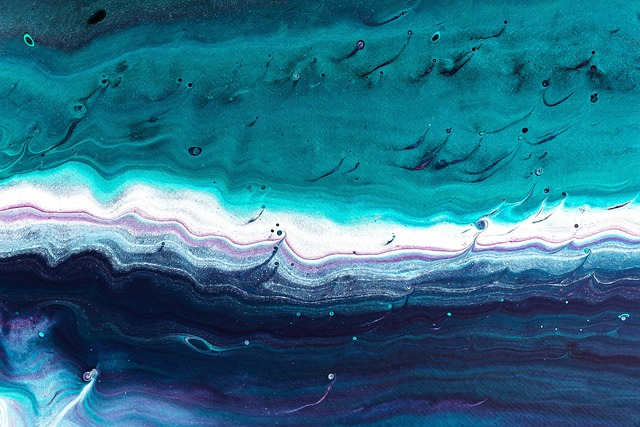 What Are The Benefits Of Using Floetrol
1. Floetrol is a water-based paint additive used with acrylic paints to improve their flow and consistency.
2. Floetrol can help reduce the number of brushstrokes in your painting and the appearance of streaks and lines.
3. Floetrol can also help increase your paint's transparency, allowing you to create a more vibrant and vivid paint color.
4. Floetrol can help to extend the drying time of your paint, giving you more time to work with it before it dries.
5. Floetrol is also non-toxic and safe for children and pets.
6. Floetrol is inexpensive and can be found at most hardware or home improvement stores.
7. Using Floetrol can help you create beautiful and professional-looking acrylic paintings.
How Long Does Acrylic Pours Take To Dry With Floetrol
Acrylic pour paintings are a beautiful and unique way to add color to your home. Pour painting involves pouring liquid acrylic paint onto a surface and then tilting and swirling the paint until you create the desired effect. The finished product is often thick and glossy, with swirls of color that resemble marble or stone.
While pour paintings can be complex and time-consuming, they are also relatively easy to create. A critical factor in the success of your artwork is the drying time.
With Floetrol, an acrylic pour painting can take as little as 24 hours to dry completely. However, depending on the paint's thickness and the canvas's size, it may take up to 72 hours for the paint to fully cure.
For best results, allow your painting to dry in a well-ventilated area out of direct sunlight. Once the paint on the canvas is completely dry, you can then varnish or frame your painting as desired.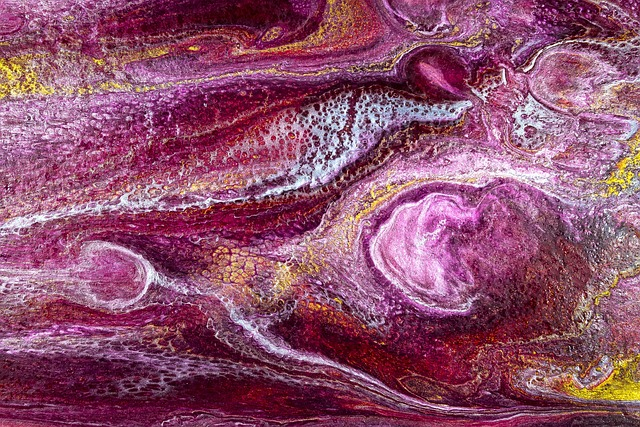 How To Mix Floetrol With Paint For The Desired Results
When mixing Floetrol with paint, following the manufacturer's instructions is essential to achieve the desired results. Adding 1 part Floetrol with 2 parts paint will produce good results. Too much Floetrol can lead to poor adhesion and chipping, so it is essential to be careful when measuring.
Experiment with different ratios to see how much Floetrol works best for you and your painting.
With practice, anyone can learn to mix Floetrol with paint and discover the best ratio for beautiful, professional-looking results.
Tips For Using Floetrol To Create Beautiful Paint Pours
1. How to Use Floetrol
To use Floetrol, add it to your paint in a 1:2 ratio. For example, if you use 1 cup of paint, you would add 1/2 cup of Floetrol once you have added the Floetrol and then begin pouring your paint onto your surface.
2. What Surfaces Can I Use Floetrol On?
Floetrol can be used on various surfaces, including canvas, wood, glass, and metal. If you use Floetrol on a porous surface such as canvas or wood, you may need to seal the surface first with a white paint primer or gesso. This will help prevent the paint from being absorbed into the surface and allow for a smoother pour.
3. What Kinds of Paint Can I Use With Floetrol?
Floetrol can be used with both water-based and oil-based paints. However, it works best with thinner paints such as acrylics or latexes. If you use thicker paints such as oils or enamels, you may need to thin them before adding Floetrol.
4. How Much Floetrol Should I Use?
The amount of Floetrol you should use will depend on the paint you are using and the desired effect you want. It is best to start with a 1:2 ratio of Floetrol to paint. You can then increase or decrease the amount of Floetrol as needed until you get the desired result.
6. What Are Some Tips For Using Floetrol?
Here are some tips for using Floetrol:
Add Floetrol to your paint in small increments until you achieve the desired consistency.
If your paint is too thick, add more Floetrol until it reaches the desired consistency. If your paint is too thin, add less Floetrol until it reaches the desired consistency.
Experiment with different ratios of Floetrol to paint until you find the best paint flow for your project.
Be sure to mix well after adding Floetrol to your paint.
Videos Of Floetrol Paint Pours Tutorials
Conclusion:
Floetrol is a paint additive used to improve the flow and leveling of paints. It is also said to increase the adhesion of paint to the surface and delay the drying time of the paint. This article explored Floetrol, its benefits, how to mix it with paint, and tips for creating beautiful paint pours.
Related Posts:
How To Paint Abstract Painting With Acrylics
Oil Paints Or Acrylic Paints Which Is Better
Acrylic Pouring Medium Recipes
How To Paint Flowers With Acrylic Paints Step-By-Step Tutorials
Pouring Paint: A Beginner's Guide to Acrylic Pouring