Whether you are an artist storing prints to sell online or at local art shows or an art collector showcasing your favorite limited edition prints in your home, learning how to care for them will keep them looking new for many years.
Many risks are involved in caring for your art. However, if you know what to do and what causes fine art deterioration, you can save your investment and keep the prints looking like they just came off the printer.
In this post, we will share some professional art storage tips that will keep your paintings and prints looking new.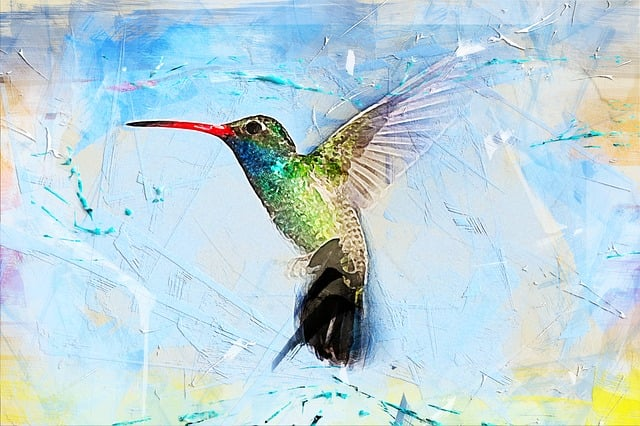 Disclaimer: This post may contain affiliate links. If you make a purchase by clicking on an affiliate link, Nevue Fine Art Marketing may earn an affiliate commission at no additional cost to you. Affiliate relationships include, but are not limited to, Bluehost, Tailwind, Skimlinks, SareASale and StudioPress. To learn more visit Affiliate Link Disclosure Policy
What Can Damage Art Prints
Most fine art prints are printed on archival acid-free paper with archival ink.
Acid-free paper means that the pulp used to make the paper has a pH above 7 (neutral) and is buffed with an alkaline reserve.
Archival grade paper is often made from cotton pulp, not wood-based pulp.
Archival ink is specifically designed to be resistant to weathering and fading to last for a long time. (Source: SNCO)
Archival paper and ink are often used for "Museum Quality" prints and are meant to last years without fading. Museum-quality prints can also be referred to as giclee prints.
Even though prints might be printed on archival paper with archival inks, the product's handling and storage will impact the print's longevity.
The paper and ink used to create reproductions can be damaged by environmental conditions such as high humidity, low humidity, and sunlight. Dirt, dust, and oils can also cause damage to the reproductions.
There is more than storing pieces in plastic to increase prints' longevity, and we will discuss the proper ways to handle and display your artwork.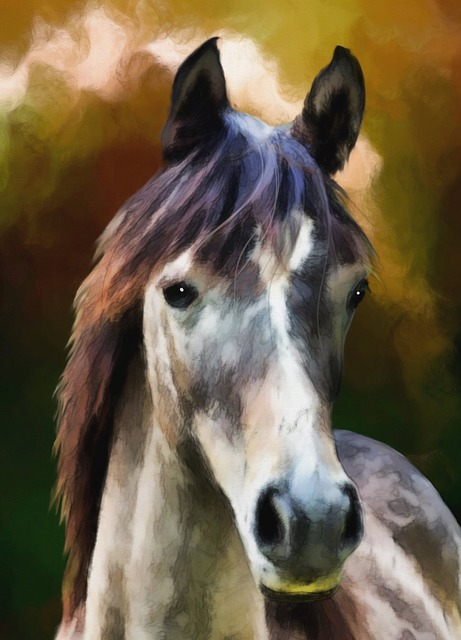 How To Protect Art Prints
Below, we will explain what can damage canvas paintings and prints in more detail and provide professional tips on avoiding damage caused by poor conditions.
If you are an artist, the best way to sell art prints is by providing the information below to your buyers so they can enjoy your work for years.
Sunlight
Sunlight and artificial lights from bulbs are the main reasons original art and prints fade over time.
When art is exposed to sunlight, it's also being exposed to UV rays. These UV rays interact with the color molecules in the art and cause photolysis. (Source: Adventures With Art)
Photooxidation (yellowing of prints) can also be caused by direct sunlight.
How To Protect Your Prints From The Dangers Of Light
Never hang or place your art in direct sunlight through windows. It will not take long for the ultraviolet light to fade the vibrant colors of the prints completely.
Artificial light and overhead fluorescent lighting will also lower the longevity of a print.
How To Display Prints On Walls And Protect Them From Light
Hang your wall art on walls that sunlight does not directly hit, and do not place lamps close to the art. A 40-watt bulb should not be closer than 20 inches from the print.
For extra protection, frame your art in a UV glass face frame.
Heat
People who reside in cold climates heat their homes with either heat stoves or radiators. The heat reduces the room's humidity, which will dry out the paper and make the paper brittle. Fluctuating the temperatures will also damage the paper by expanding and contracting it, which will make the paper warp.
How To Protect Your Prints From Heat
Keep prints away from radiators or heating stoves. Hang the art on the furthest wall from the heating source.
Use a humidifier to keep the humidity from dropping less than 40 percent.
The Honeywell Cool Moisture Germ-Free Humidifier HCM-350 is an affordable humidifier that kills up to 99.9% of bacteria, mold, and viruses in the water and has three-speed settings to adjust the moisture in the room.
Humidity
Too much humidity can ruin a print as fast as having humidity that is too low.
High humidity will cause foxing (brown spots on the print) and mold.
How To Protect Prints From Humidity
Keep all prints out of rooms with high humidity, like basements.
Do not wrap prints that can hold moisture, like plastic and bubble wrap.
If the room in which you are showcasing your art has high relative humidity, investing in a dehumidifier like the Arctic King 50 Pint Energy Star Dehumidifier will reduce the moisture in the room, protecting your hanging art from mold and foxing.
Pollution
Pollution is another reason your prints will deteriorate. Acids, dirt, dust, and oils from your hand are natural pollutants that will ruin the art paper.
How To Protect Your Art From Pollutants
Do not have the print touch the glass of the frame.
Use 100% cotton rag core and backing paper matboard. Please avoid mats that say they are acid-free and use wood materials to make the mat. Over time, the heat will cause the wood particles to release acid, and the acids will turn the paper yellow.
Use 100% Cotton mats like Crescent RagMat Matboard. These mats are created to protect your prints from acids.
Use Lineco Self-Adhesive Linen Hinging Tape to mount your art or photographs. It's coated with a neutral pH acrylic to prevent yellowing.
Wash your hands before handling the print and avoid touching the printed area.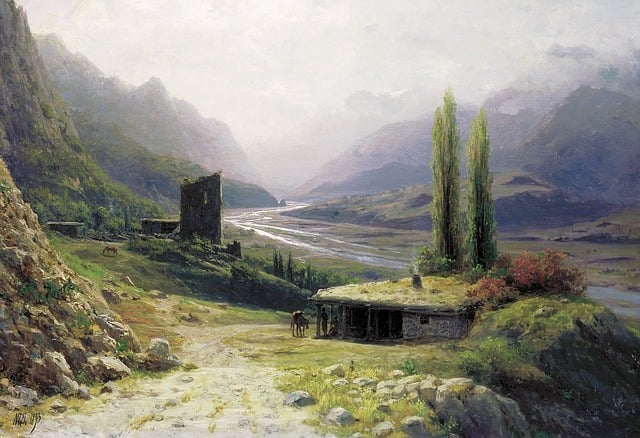 How To Store Unframed Artwork
There will be times when you will want to store your investment to protect it from light, humidity, and pollution.
The best way to store your prints is by taking them out of the frames and laying them flat in folders, cabinets, or collector boxes.
Metal storage cabinets like the Bieffe 10 Drawer Filing Cabinet are the best. Metal does not release chemical emissions like wood.
Store prints flat and separate each print with glassine paper.
The storage space should be in a controlled temperature room with a humidity level between 40% and 70%.
Keep your art collection in an acid-free container, preferably metal.
Art storage cabinets can become expensive, so look around for a metal storage unit that will fit your art print sizes.
How To Store Large Prints
When storing large prints, it's essential to take precautions to ensure their longevity and preservation. Here are some tips on how to store large prints:
Choose acid-free and lignin-free storage materials: Acid and lignin can cause deterioration and discoloration over time. Opt for acid-free folders, boxes, and sleeves to store your prints.

Use protective layers: Place a piece of acid-free cardboard or foam board around your prints to provide extra protection. This is especially important for unframed prints.

Store flat: Lay your prints flat to prevent bending or creasing. Avoid stacking them on top of each other, as this can lead to damage.

Consider using flat-file storage: If you have a large collection of prints, investing in a flat-file storage system can be a good option. Flat-files provide a safe and organized way to store large prints, keeping them flat and protected.

Control the environment: Store your prints in a cool, dry place away from direct sunlight and moisture. Extreme temperature and humidity can damage the prints.

Remember, proper storage is crucial in preserving the quality and lifespan of your large prints. By following these tips, you can ensure that your prints remain in excellent condition for years.
How To Store Canvas Prints
When it comes to storing canvas prints, there are a few guidelines you should follow to ensure their preservation.
Here are some tips:
Keep them in a dry and cool environment: Moisture and extreme temperatures can damage canvas prints. Store them in a dry area of your home, away from basements or areas prone to humidity.
Avoid direct sunlight: Exposure to direct sunlight can cause fading and deterioration of the colors. Store your canvas prints in a place where they won't be exposed to prolonged sunlight.
Protect them with acid-free materials: Acid-free storage materials, such as acid-free tissue paper or archival sleeves, can help prevent damage to the canvas. Avoid using plastic wraps or non-archival materials, as they can trap moisture and lead to mold or degradation.
Store them flat or rolled: Depending on the size and condition of the canvas, you can store them either flat or rolled. If storing them flat, use acid-free boards or foam to support the canvas and prevent bending or warping. If rolling, make sure to roll them loosely and avoid creasing the canvas.
Consider using a climate-controlled storage unit: If you have a valuable collection of canvas prints or limited storage space at home, it might be worth considering a climate-controlled storage unit. These units maintain a constant temperature and humidity, ensuring optimal conditions for preserving your artwork.
Proper storage is essential in maintaining the quality and longevity of your canvas prints. By following these tips, you can help protect your prints and enjoy them for years.
How To Transport Art Prints
There might be a time when you have to transport your art, whether attending an art show or attending an open gallery.
There are some precautions you will want to take when transporting your prints.
Keep your prints framed if you display them with a frame.
If you present them with a mat and no frame, place the matted prints in a storage tray separated with glassine paper.
If you present them with no mat or frame, place them in a portfolio to transport them.
Popular Portfolios:
Final Thoughts On How To Start Art Prints
Collecting art is an investment hand. You will want to protect your artwork so as not to lose value.
Artists need a storage facility for storing art that has not been sold.
Follow the steps above to keep your artwork like new for years.
Frequently Asked Questions
Q1: What is the optimal humidity for storing prints?
A: The ideal humidity for storing art prints should be between 40% and 70%. Deviating from this range can cause damage to your prints.
Q2: Can I store art prints in wooden cabinets?
A: It is better to avoid wooden cabinets as they might release chemical emissions, which can harm the art prints. Metal storage cabinets are the preferred option.
Q3: Is it safe to store prints in a frame?
A: If the frame is made from quality materials and does not trap moisture, it can offer extra protection. However, it's essential to ensure the print doesn't touch the frame's glass.
Q4: Can I use normal paper to separate art prints while storing?
A: No, use glassine paper to separate each print. It protects the art prints by preventing them from sticking together or getting smudged.
Q5: How can I protect my prints from pollutants?
A: Use 100% cotton rag core and backing paper matboard, and mount your art with a neutral pH acrylic-coated hinging tape to prevent yellowing. Also, always wash your hands before handling the print.
Q6: What precautions should I take while transporting prints?
A: If they are framed, keep them in the frame. If they have a mat but no frame, place them in a storage tray separated with glassine paper. If they have neither, place them in a portfolio for transportation. Choose a quality portfolio that offers protection and prevents bending or creasing.
More Art Print Related Posts
How To Sell Art Prints Online (And Make Money)
How To Sell Art Prints To Stores
What Size Art Prints Sell Best