Are you trying to find different ways to sell art? In this post, you will discover how to start your email list today so you can sell more art.
How To Start Your Email List Today So You Can Sell More Art
Disclaimer: Please note that some of the links on this post are affiliate links and will be clearly marked as so. I will earn a small commission when you purchase a product or service from an affiliate link at no extra cost to you which helps with the costs of operating Nevue Fine Art Marketing. I will only recommend products I have used, found helpful to my business and are companies I trust.
Many artists ask me, "How do I start a mailing list?"
You might have heard me say before, "Your email list is your moneymaker."
Your email list will be an important part of your art business but how do you get started?
Starting your email list can feel like an overwhelming project at the beginning which might have you putting the task on the back-burner.
I felt the same way in the beginning.
Knowing how to get started is intimidating but I will break it down into simple steps so you can start building your mailing list today.
Start Your Email List Today
An easy way to start building your email list is by going through your list of emails and names you already have.
Take a few minutes to go through your list and start writing down everyone you think who might want to learn more about your art business.
The list should consist of your family, friends, artists, colleagues, anyone you know personally. Don't disregard anyone just because you think they might not be interested in your art. You never know who will become your best art collector.
Information to Collect
After you have decided who will be on your list, start collecting the following information:
Name
Email Address
Phone number
Physical address
The information you will be gathering is more information than you will generate from an email opt-in form but it might be valuable information in the future.
It is important to note that you are not going to add these people to your email list as of yet.
You are building this list so you can invite them to join your email list.
If they do not grant you permission to add them to your mailing list you will be in violation of the anti-spam laws.
You can learn more about the anti-spam laws by visiting CAN-SPAM Act.
Register For An Email Service
The next step is to register for an email service.
Two common email services artists use are:
AWeber (affiliate link)
Learn how to grow your email list in less than 4 hours with step-by-step, expert guidance in six short and simple lessons.
After you have signed up for an email service, add the people who are interested in joining your email list. Just make sure that the people you are adding to the email list have given you permission to do so.
Congratulations you now have people on your email list.
This is a good start but there is more to do.
Research Other Artists
Now that you have some names on your email list you will want to take some time to learn what other artists are doing with their list.
Sign up for several artists email list and take note of what they are doing.
The best way to learn how to sell your art is by studying artists who are already successfully selling their art online.
What to observe:
Was the opt-in form easy to locate on their website and was it easy to use?
Is there a thank you page after signing up? If so was the thank you page personal or generic?
Did you receive an immediate email from the artist?
How often do they send out newsletters? Is it daily, weekly, or monthly?
Was the email just text, just images or a combination of both?
Did the artist brand the newsletter?
Are they just trying to sell their artwork or do they provide valuable content?
Model what you like and modify them to fit your unique goals.
Decide On An Email Schedule
At this point, you have people on your email list and you have a good idea of what type of content you will be sending to your list.
This will be a good time to decide on how often you will be sending out emails.
I suggest sending out newsletters once a month at first. This will get you the habit of sending emails on a regular schedule.
You can always decide to increase the number of emails you send out at a later date, but first, it is important to get yourself use to writing a newsletter every month.
Email Ideas
It is easy to use the excuse that you do not have anything to say and put the newsletters on the back-burner.
Not being consistent with your email strategy will only hurt you and stunt your business's growth.
You can easily prevent this from happening by gathering ideas for the next twelve months.
Create An Email Template
Sending out newsletters and building an email list takes time but you can be more productive with your time by creating an email templet on the email service you are using.
Creating an email templet will allow you to easily copy and paste the content you want to share and send.
More Email Marketing Strategies
The last thing I would like to share with you are some more in-depth articles about email marketing.
Ultimate Email Marketing Guide for Selling Art Online
4 Email Opt-in Plugins for WordPress
4 Email Opt-in Plugins for WordPress
Best Places to Add an Email Opt-in on Your WordPress Blog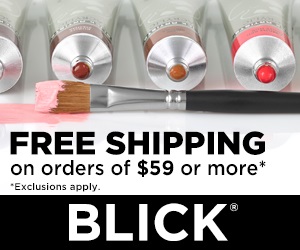 Disclaimer: This post may contain affiliate links. If you make a purchase by clicking on an affiliate link, Nevue Fine Art Marketing may earn an affiliate commission at no additional cost to you. Affiliate relationships include, but are not limited to, Bluehost, Tailwind, Skimlinks, SareASale and StudioPress. To learn more visit Affiliate Link Disclosure Policy
Conclusion:
Congratulations you now know how to build an email list, the next step is to take action.
Get started today on the easy strategies outlined in this post.
How to Start Your Email List Today so You Can Sell More Art Overview:
Start Your Email List Today
Register for an Email Service
Research Other Artists
Decide on an Email Schedule
Email Ideas
Create an Email Template
More Email Marketing Strategies
You might also be interested in:
28 Day Blogging Challenge for Visual Artists
Are you ready to start building an online presence?
Available on Amazon or Download your copy today.
The Productive Artist How to Live Your Dreams
The right mindset and time management skills are essential for any business. These topics are often not talked about but are key elements for your success. You will learn how to have a winning mindset and time management skills necessary for operating a successful art business.
Available at Amazon or Download your copy today.
Get More Done in Less Time The Part-time Artist
Proven strategies that will help you to get more work done in less time so you can sell more art and earn more money.
Available at Amazon or Download your copy today.
Did you enjoy this article? Don't forget to sign up for my free weekly newsletter.
You can also join me on:
Learn how to start, grow and monetize your online art business.
Art Business Planners