For artists looking to expand their reach and sell their artwork, Pinterest is a valuable tool. Unlike other social media platforms, Pinterest is visually focused and well-suited for showcasing art.
It also has a built-in search function, allowing users to easily browse through potential purchases and making it easier for artists on Pinterest to be discovered by potential buyers.
Pinterest business accounts also offer various tools for artists to track their performance and analyze their audience, providing valuable insights into what kind of artwork is performing well and who the target audience might be.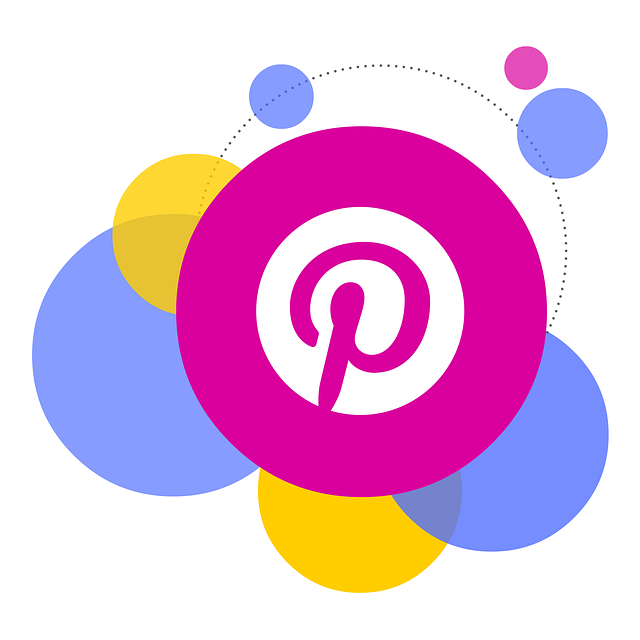 Disclaimer: This post may contain affiliate links. If you make a purchase by clicking on an affiliate link, Nevue Fine Art Marketing may earn an affiliate commission at no additional cost to you. Affiliate relationships include, but are not limited to, Bluehost, Tailwind, Skimlinks, SareASale and StudioPress. To learn more visit Affiliate Link Disclosure Policy
Benefits Of Social Media Marketing
Social media marketing offers a variety of benefits for businesses.
First, it allows for targeted advertising to a specific audience. An art business can choose its target demographics carefully based on age, location, and interests. This can lead to higher conversion rates and a better return on investment.
In addition, social media platforms provide valuable data on customer behavior and preferences, allowing for more tailored marketing strategies.
Social media also offers businesses an accessible, low-cost way to interact with customers and foster community engagement. This can help to increase brand loyalty and boost fine art sales.
What Separates Pinterest From Other Social Media Platforms
While many social media platforms focus on connecting with friends and family, Pinterest offers a unique approach by encouraging users to share and discover new ideas. Pinterest allows individuals to collect and organize content into virtual boards for easy access, whether it's recipes, DIY projects, fashion inspiration, or home decor.
Unlike some other platforms where posts are often lost in a stream of updates, Pinterest allows users to revisit their saved pins at any time. The search function allows users to explore specific interests and discover new ideas from various sources. This way, Pinterest sets itself apart as a go-to destination for inspiration and planning.
Pinterest is perfect for any creative business and can help get your art noticed and increase sales.

Sign Up For A Pinterest Account
Signing up for a Pinterest account is quick and easy.
First, visit the Pinterest website and click on "Join Pinterest." Then, you can either sign up using your Facebook account or enter your email address, password, and name.
Next, pick some topics or interests to follow, like fine arts, art marketing, art exhibitions, art competitions, or DIY projects that the homepage will be tailored to your tastes.
Create A Pinterest Business Account
As a visual platform, Pinterest is a natural fit for artists looking to showcase and sell their work. And with over 250 million monthly users, it's an excellent opportunity for independent artists to have their art online noticed by potential art collectors.
Creating a business account on Pinterest allows artists to better promote their work by creating dedicated boards for their art, linking directly to their website or shop, and using features such as rich pins to display pricing information and availability.
It also allows them to track key metrics, such as engagement and follower growth, allowing them to fine-tune their branding and marketing efforts.
How To Create A Pinterest Business Account
First, sign up for a personal account or log in to an existing one. Then, go to the top right corner and click on the three dots, selecting "Create a business account." You'll be prompted to enter basic information about your company, such as its name and website.
Next, add a profile picture that represents your brand. Finally, create rich pins to showcase your products or services and create thematic inspiration boards.
With a business account, you can also access Pinterest analytics to track performance and fine-tune your strategy.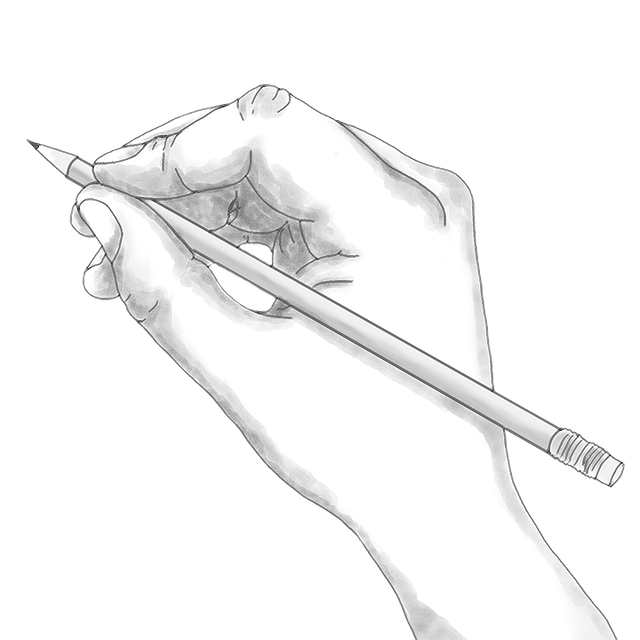 Create Pinterest Boards For Your Art
If you're new to Pinterest, you may wonder what a board is. A board is like a virtual bulletin board where you can "pin" images, links, and other content that interests you. You can have multiple boards for different subjects or themes and follow the boards of other users to see their pins.
One of the great things about Pinterest boards is that they're entirely customizable – you can create secret boards for private PINs or even collaborate with friends on group boards. So whether it's for saving other artists' artwork online or information on how to promote your art, Pinterest boards are a helpful tool for organizing and sharing your favorite content from around the web.
Creating Pinterest boards for your artwork is a great way to reach new audiences and attract potential buyers.
First, choose a catchy name for your board that reflects your style or subject matter.
Next, consider whether you want to create separate boards for different series or themes or keep everything in one place.
Third, add high-quality images of your artwork along with descriptions and any relevant details.
Finally, consider adding pins that add context to your work, such as inspirational images, blog articles, or even tutorials.
Related Post – How To Create A Pinterest Board Step-By-Step
Optimize Boards For SEO
If you want your Pinterest boards to stand out among millions of others, optimizing them for search engines is essential. You can take several simple steps to boost your visibility on the platform.
Related Posts:
Increase Your Art Blog Traffic With Simple Pinterest SEO
First, choose board titles and descriptions that accurately and clearly describe the content using relevant keywords.
Next, regularly update your boards with new pins and organize them into themed sections to improve user experience. Use a descriptive and keyword-rich caption for each pin and a link to your own website or landing page.
Finally, engage with other users by commenting, sharing, and repinning their content.
Pin Your Art To Your Boards
As an artist, you must consistently present your work to potential clients and followers. One great way to do this is using Pinterest's "boards" feature. By creating boards that showcase your artwork and regularly "pinning" new pieces, you can efficiently promote yourself in a visually-appealing way.
In addition, pinning your art allows others to easily share and repin it, potentially expanding your audience further.
A strong presence on Pinterest can give a potential customer more confidence in your capabilities as an artist.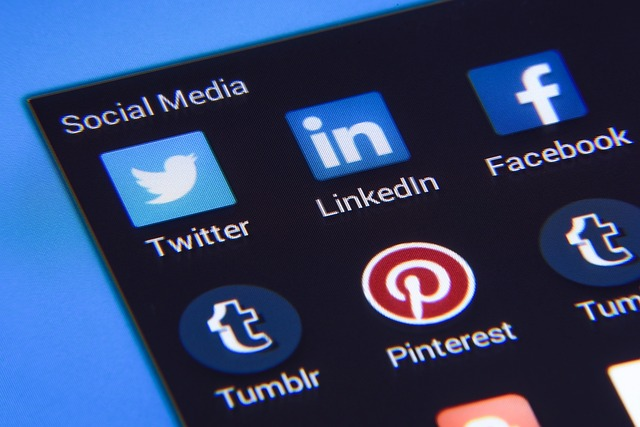 How Often Should You Pin
When it comes to Pinterest, frequent pinning is crucial for success. Generally, business accounts should aim to pin at least 20 times daily. However, the exact number will vary depending on the size of your audience and the level of engagement you're experiencing.
It's essential to monitor your analytics and adjust your pinning schedule accordingly. Too little activity could decrease followers and potential customers, while too much activity could overwhelm users and result in unfollows. Additionally, spread out your pins throughout the day for maximum visibility rather than posting them all at once. Committing to a consistent pinning schedule can effectively grow your Pinterest presence and drive traffic to your business page, website, or online store.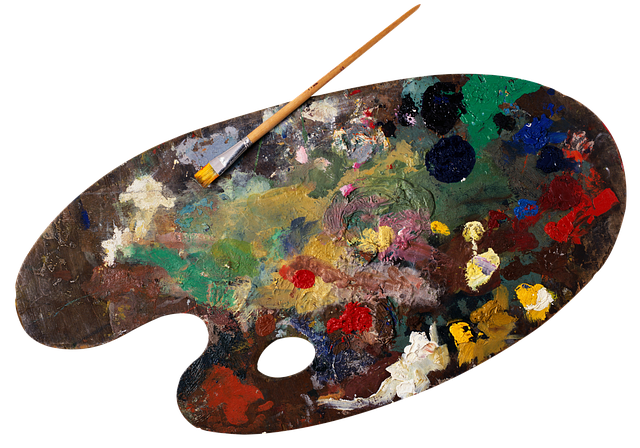 Create Pinterest Images On Canva
Are you looking for a way to increase the visibility of your latest blog post or product?
One of the best ways to do this is by creating Pinterest-friendly images to accompany your content. And one tool that makes it easy is Canva. With customizable templates, a library of free stock photos, and drag-and-drop design elements, even those without experience can create eye-catching and professional Pinterest images. You can even create a business logo and images for other social media channels.
First, choose a template that matches the theme and style of your content. Next, add text using font styles that complement the overall design. Finally, upload or use an image from Canva's library to complete the design and save it to your computer. In just a few simple steps, you'll have created the perfect Pinterest image to promote your latest creation.
Optimize Pins For SEO
Are you looking to increase your reach on Pinterest and boost your website traffic? Optimizing your pins for search engine optimization (SEO) can help you achieve these goals. First, choose a catchy, descriptive title for your pin that includes relevant keywords.
Next, create a straightforward, attractive pin design using high-quality images or graphics. In the pin description, include a keyword-rich caption and a link to your website.
Related Post – Keywords 101
Lastly, use appropriate hashtags and categorize your pins in the correct board for better visibility in search results.
Utilizing these tips can bring more eyes to your pins and drive more traffic to your website from Pinterest.
Add A Price To Your Pins
As an artist, you may want to show off your work on Pinterest and gain more attention for your pieces. However, you could miss out on potential sales opportunities by not including a price on your pins. Including a price lets interested buyers know if they can afford your work and make purchasing decisions accordingly.
It also shows that you are serious about selling your art and reinforces the value of your work. Adding a price can open the door for negotiations and haggling, potentially leading to even higher profits for the artist.
Related Post – How To Price Art – Ultimate Guide For Selling Art
Get Traffic To Your Pins
There are key tactics to remember when getting traffic to your pins on Pinterest.
First, ensure that your pins have visually striking images and informative descriptions. This can help them stand out on users' feeds and entice them to click.
Next, try using relevant hashtags in your pin description to reach a new audience. Additionally, joining group boards related to your niche can expose your pins to a new set of potential viewers.
And finally, join artist organizations and interact with many artists on the platform by liking and commenting on their content – this helps cultivate connections and leads them to check out your own pins.
By implementing these techniques, you will gain more exposure and see more traffic to your account.
Convert Traffic Into Sales
As an artist, navigating the world of social media can be overwhelming. One platform that has become increasingly popular for artists is Pinterest. While it may seem like a good idea to post your artwork and hope for the best, there are several actions you can take to convert Pinterest traffic into sales.
First, ensure your profile and pins represent your brand – this includes having a professional cover photo, a distinct aesthetic, and informative descriptions of your pins.
Next, link to your website or the online shop in the bio section of your profile and on individual pins that showcase products for sale.

Conclusion:
Pinterest can be a great way to promote your art and sell your pieces online. Utilizing the tips in this article, you can increase traffic to your pins and convert that traffic into sales. By adding a price to your pins, optimizing them for SEO, and getting traffic to your pins, you can make the most of this social media platform and sell more of your artwork.