Last Updated on
Are you thinking about starting an art blog but you are not sure how to start? There are many options available for you but in this post, I would like to talk about how to start a Tumblr blog for artists selling art.
If you want to sell your art, you will have to make people aware you are an artist and you have artwork for sale. This can all be accomplished by blogging and creating content your target audience is searching for.
How To Start A Tumblr Blog For Artists
Disclaimer: Please note that some of the links on this post are affiliate links. I will earn a small commission when you purchase a product or service from an affiliate link at no extra cost to you which helps with the costs of operating Nevue Fine Art Marketing. I will only recommend products I have used, found helpful to my art business and are companies I trust. CLICK HERE to learn more.
Before I jump into how to start a Tumblr blog for artists I would like to go over the pros and cons.
Tumblr is becoming more and more popular because they have made it very easy to start and operate a blog.
You can have a free blog up and running in just minutes simply by visiting Tumblr and following the steps they provide.
The negative side is that you will be building your art business on rented land. What I mean by this is that you will not have total control of your site and you will have limited options available to you. One more thing I would like to mention is that they have the right to close your account down at any given time.
However, Tumblr is a good way to become familiar with blogging and promoting your artwork.
You will learn a lot in just a few months. At that point, you will feel confident enough to take the next step and start a website of your own.
The question you might be asking yourself is "Should I start a Tumblr Blog?"
If you are unfamiliar with blogging and you would like to know more about it so you can build an online art business I would say it would be a good idea.
If you already own a blog and have been blogging for some time, I would recommend focusing on the blog you already own.
How To Use Tumblr
If you want to sell your art, you will have to make people aware you are an artist and you have artwork for sale.
Click To Tweet
To start your Tumblr blog you will first have to set up an account similar to Facebook or Pinterest.
Click Tumblr to get started.
Click Get Started link.
Here you will add an email address, username, and password.
Note: your username will be your URL.
You also have the option of purchasing a custom domain if you wish to.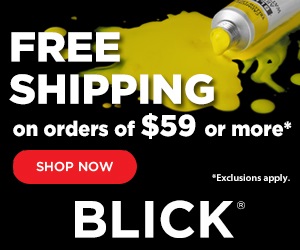 Next, you will have to provide your age and accept the terms and conditions.
After you have accepted the terms and conditions you will have to verify your account.
Now you are ready to start your first Tumblr blog post.
The first step is to add an image.
Click the Photo Icon.
You can upload an image file or point to an image you have stored on the web.
After you have uploaded your image, add a caption and click the Create Post link.
Customize Tumblr Blog
The next step is to customize your Tumblr blog. You will have a variety of Themes you will be able to choose from by clicking the Theme link on the top left.
Pick the theme that comes closest to your brand. This is where owning a WordPress site has an upper hand. You will have limited options in what you will be able to customize but for just starting out it will work just fine. At this point, you want to become familiar with blogging and expanding your online presence. You can always build a WordPress site in the future.
When you have found a Theme you are happy with click Save Changes.
Follow Some People On Tumblr
At this point, Tumblr will suggest that you follow some people. You have the option of finding people now or you can do this at a later time. If you choose to do this later just click the Blue X on the top right.
Following people are another difference between owning your art blog or using Tumblr.
Tumblr has a social media feel to Facebook or Twitter. This is a good way to build an audience in the beginning. Most people will follow you if you do decide on building your own artist blog.
Tumblr Dashboard
You are now on the Tumblr dashboard. This is not what your site will look like to other people. This is the place where you create your blog posts. If you would like to see what your site looks like to others click the actual URL for your Tumblr blog.
Your Tumblr dashboard will have similar features that most hosted blogs and WordPress platforms offer. Once you become familiar here you will have an easy time working on any platform.
Tumblr Dashboard Features:
Text – Add text to posts. You will have the option to insert links and images.
Photo – Upload images from your PC or the web.
Quote – Highlights a quote and the source.
Link – Link name, URL and the option of a rich-text description.
Chat – Allows you to record a discussion.
Audio – Upload audio. Be cautious of copyright laws.
Video – Upload videos to your post.
More Tumblr Features
At this point, you have your Tumblr blog live and you have an understanding of how to create a blog post.
Now I would like to go over some other features Tumblr offers.
Tumblr Privacy Settings
When you create a free Tumblr blog, the privacy settings are automatically set to public. You do not have the option to turn your Tumblr blog to private however, you can set individual posts to private.
To make a post private, change the Publish Now setting to Private when you are creating a post you would like to be private.
Tumblr Pages
You can create static pages on Tumblr to make it look and feel like a traditional website. Some examples would be, About Me Page, Contact, Shipping Policies, etc.
The Tumblr Themes are set up so you can easily add pages to your Tumblr blog.
Tumblr Comments
Tumblr allows you to display comments on a post just like regular WordPress blogs.
If you would like to allow readers to comment on your posts, click the Appearance link on your Tumblr dashboard and add the Disqus comments platform.
Allowing comments will help to connect you with your readers.
Check The Timezone
Click Settings on the top navigation bar and choose the time zone you are residing to make sure your posts and comments are time-stamped correctly.
Custom Domain
Most artists use Tumblr because it is a free blogging platform.
You do have the option to purchase a custom domain but I recommend using WordPress if you are ready to have a custom domain name.
WordPress has many more features that will allow you to create a website just the way you envision it to be.
Popular Art Marketing Courses
Are you ready to take your art business to the next level?
Investing in marketing courses and tutorials will maximize your profit and speed up the growth of your business.
Below are some of the most popular art marketing courses that will grow your online art business:
Most Popular – How to Make a Living Selling What You Make by Megan Auman
Most Popular – Build a Successful Creative Blog by April Bowles-Olin
How to Build a Business While Learning Your Craft by Megan Auman
Pinterest Marketing for Makers & Designers by Megan Auman
Conclusion:
Developing a content marketing strategy is important for any business to build an online presence. If you want your audience to find you, you will have to create content that will attract them.
Here are some blogging benefits you should know:
According to Kelly Thomas Mango
Most important benefits of having a blog for your business:
Boost Search Engine Optimization
Develop Relationships with Potential and Existing Customers
Establish Your Business as an Industry Leader
Connect People to Your Brand
Create Opportunities for Sharing
If you are new to blogging, Tumblr will be a great place for you to start. Now that you know how to start a Tumblr blog for artists you can start creating content that will drive traffic to your art listings.
Now that you know how to start a Tumblr blog for artists it is time to take action.
You might also be interested in:
28 Day Blogging Challenge for Visual Artists
Are you ready to start building an online presence?
Available on Amazon or Download your copy today.
The Productive Artist How to Live Your Dreams
The right mindset and time management skills are essential for any business. These topics are often not talked about but are key elements for your success. You will learn how to have a winning mindset and time management skills necessary for operating a successful art business.
Available at Amazon or Download your copy today.
Get More Done in Less Time The Part-time Artist
Proven strategies that will help you to get more work done in less time so you can sell more art and earn more money.
Available at Amazon or Download your copy today.
Did you enjoy this article? Don't forget to sign up for my free weekly newsletter.
You can also join me on:
Learn how to start, grow and monetize your online art business.
Now that you know how to start a Tumblr blog it is time to learn how to build an audience and sell more art online blogging.
For More Information On How To Run An Art Blog Visit:
How To Start A Successful Art Blog
How To Run A Successful Art Blog
9 Effective Tips On How To Sell Your Art Blogging
The Complete Blogger Template Toolkit 
OVER 450+ Templates You Need to Quickly Create Stunning, Jump-Off-The-Screen Image to Grow Your Blog-- Without Having to Learn Design!