Are you looking for a creative and unique way to start your own business? Have you ever dreamed of starting your own jewelry business? If so, this blog post is perfect for you! In today's post, we will share some tips on creating a jewelry business at home. So, if you're ready to get started, keep reading.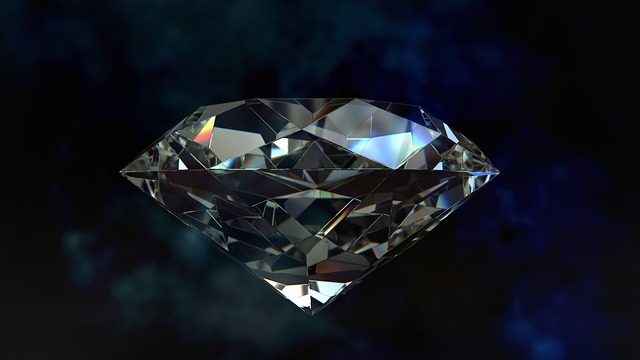 Disclaimer: This post may contain affiliate links. If you make a purchase by clicking on an affiliate link, Nevue Fine Art Marketing may earn an affiliate commission at no additional cost to you. Affiliate relationships include, but are not limited to, Bluehost, Tailwind, Skimlinks, SareASale and StudioPress. To learn more visit Affiliate Link Disclosure Policy
Set Business Goals
Setting realistic goals for yourself is essential if you consider starting a jewelry business. Doing so will help you stay on track and achieve success over the long term.
Here are some tips for setting practical business goals:
1. Define what you want to accomplish. be specific and make sure your goals are measurable.
Answer these questions:
Do you want to own a jewelry store?
Do you want an online jewelry business?
How much money do you want to generate from your Jewelry business?
2. Make a time frame for reaching your goal.
3. Set a budget for how much you can spend to reach your goal.
4. Create a plan detailing how you will achieve your goal.
5. Make sure your goals are challenging yet achievable.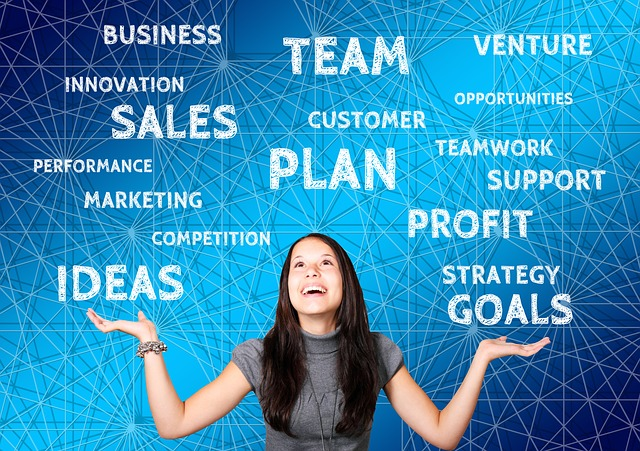 How To Create A Unique Jewelry Brand
Creating a unique brand that sets you apart from the competition is essential.
Here are some tips on how to do just that.
Come up with a name and logo that reflect your style and personality. Hire a freelancer from Fiverr to create a professional logo for your website and online marketing.
Ensure your designs are originals – no one else should have them.
Focus on quality over quantity – customers will appreciate the attention to detail and craftsmanship that goes into each piece you create.
Research Successful Jewelry Businesses
If you are considering starting a jewelry business, it is essential to do your research first. There are several factors you need to consider, from the type of jewelry you want to sell to the marketing strategy you will use. By learning about what makes other jewelry businesses booming, you can put yourself in a much better position for success.
The best way to start researching the jewelry industry is by reading books and articles on the subject. This will help you understand how to start and run a jewelry business. Once you have a good foundation of knowledge, you can begin to look at specific companies that interest you.
When looking at successful businesses, paying attention to their marketing strategies, products, target audience, and overall branding is essential. These are essential factors in any business's success, and jewelry businesses are no different.
By taking the time to research other businesses, you will be better prepared to launch your own jewelry business.
Create A Business Plan
After researching and setting your goals, it is time to create a business plan for your jewelry business. This document will serve as a roadmap for your business and help you stay on track as you work towards your goals.
Here are some tips on creating a business plan that works for you.
1) Define Your Business Goals: What do you hope to achieve with your jewelry business? Are you looking to make a profit, become successful enough to quit your day job, or sell as many pieces as possible? Be specific when setting goals, and consider what steps you need to take to reach them.
2) Know Your Target Market: Who is most likely to buy your jewelry? Do your research and figure out who your ideal customer is. Once you know this information, you can tailor your marketing strategy to reach them.
3) Create A Budget: It's important to have realistic expectations for how much money you'll need to start and run your jewelry business. Creating a budget will help keep you on track financially while allowing room for growth.
4) Come Up With A Sales Plan: How will you sell your jewelry? Will you use your own online store, platforms like Etsy or eBay, or focus on brick-and-mortar stores? Whatever route you choose, ensure it fits your overall business strategy. By planning, you can avoid common pitfalls and increase the likelihood of success for your new venture.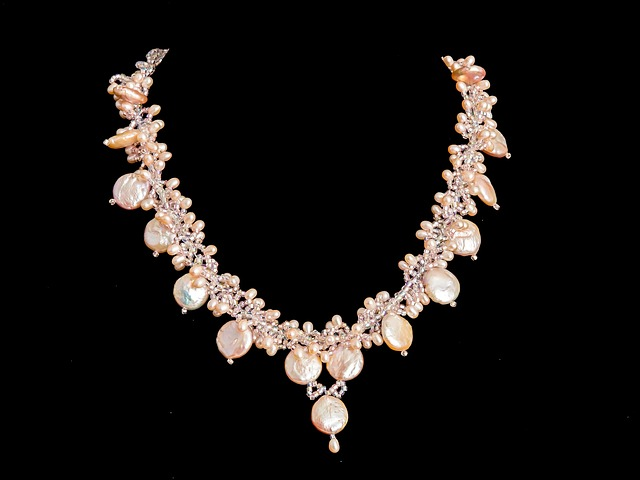 Choose The Type Of Jewelry You Want To Make
The first step in starting a jewelry business is deciding what type of fine jewelry you want to make. This will help guide the rest of your decisions, from the supplies you need to purchase to the target market you want to reach.
Some factors to consider when choosing the type of jewelry you want to make include the following:
Your personal style
What is currently popular
What are you good at making
What style of jewelry sells well
What makes a good profitable business
If you have trouble deciding what handmade jewelry to make, look at your style.
What do you like to wear?
What compliments your look?
You can also look to current trends for inspiration.
What styles are popular right now?
What do you see people wearing that you like?
It is also essential to consider what you are good at making. Not everyone is good at every type of jewelry, so it is necessary to focus on your strengths. If you are not confident in making a particular type of jewelry, it is probably best to avoid it.
Finally, you need to think about what type of jewelry sells well. Do your research and find out what is popular among your target market.
What do they want to buy? Are people looking for fashion jewelry or costume jewelry?
What type of jewelry do they already own?
Taking the time to answer these questions will help you choose the right type of jewelry to make.
Purchase The Necessary Tools And Supplies
Starting a jewelry business can be a lot of fun but requires some initial investment. Tools and supplies are among the most important things you'll need to purchase.
Here are some tips on how to get the best deals on those items.
1) Do Your Research: It pays to do your homework before making any big purchase. Compare prices between different stores and websites to find the best deals.
2) Buy In Bulk: Buy your supplies in bulk whenever possible. This will usually save you money in the long run.
3) Get A Business License: Many suppliers offer discounts to businesses with valid licenses and business bank account.
4) Join A Trade Association: Some trade associations offer members access to bulk pricing on supplies. This can be a great way to save money if you belong to one of these groups.
5) Shop Around For Tools: You don't need the most expensive tools to make quality jewelry. Shop around and find the best deals on the tools you need.
6) Find Used Supplies: You can often find gently used supplies at a fraction of the cost of new ones. Check out garage sales, flea markets, and online classifieds to find great deals on jewelry-making supplies.
Following these tips can save a lot of money on the supplies you need to start your jewelry business.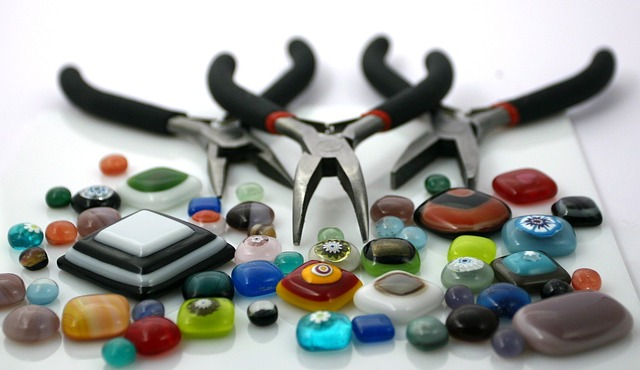 Learn How To Use The Tools And Create Your Designs
Now that you have all the necessary supplies, it's time to learn how to use them. If you're new to jewelry making, plenty of resources are available to help you get started.
You can find books, online tutorials, and classes at your local craft store. Once you know how to use the tools, it's time to start creating your designs.
Some things to keep in mind as you're designing jewelry include the following:
Your target market
What is currently popular
Your style
What sells well
When starting, it's a good idea to keep your designs simple. As you become more confident in your skills, you can start to experiment with more complicated techniques.
Market Your Business
As an entrepreneur, you must consistently market your business. Whether you are just starting or have been in business for years, marketing is essential to your success. And when it comes to marketing a jewelry business, there are a few things you need to keep in mind.
First, you need to identify your target market.
Who are you selling to?
Are you selling to other businesses or individuals?
What age group are your customers?
What is their income level?
Identifying your target market will help you determine the best marketing strategies.
Second, you need to create a marketing plan. Once you know your target market, you must determine how you will reach them.
There are many ways to market a jewelry business. You can use traditional methods like print ads and TV commercials or more modern techniques like social media marketing and email marketing.
You can also participate in trade shows and craft fairs or sell your jewelry online.
Finally, you need to measure your results. Keep track of the number of sales you make and the amount of traffic to your website. This will help you determine what marketing strategies are working and which need improvement.
Following these tips, you can successfully market your jewelry business and reach your target customers to make more jewelry sales.
Conclusion
Starting a jewelry business online is a great way to make money from home. You'll need to choose the type of jewelry you want to make, purchase the necessary tools and supplies, learn how to use the tools and create your designs, and then market your business. You can sell jewelry online or in person. By following these tips, you can be sure to have a successful jewelry company.
Related Posts:
Best Etsy Shop Ideas For Creative Minds
25 + Best Things To Sell On Etsy To Make Money
Research Your Online Art Market To Boost Sales
Tips for Choosing Content for Art Blogs
Marketing Tools – How To Be Productive Selling Art Online